By Katie Strobel, Walt Disney Archives
We're continuing our Fantasia (1940) composer series by exploring the life and music of Ludwig van Beethoven.
Symphony No. 6 ("Pastoral") (1808), streaming now on Disney+
Ludwig van Beethoven (1770-1827)
Fantasia: 01:12:14-01:36:09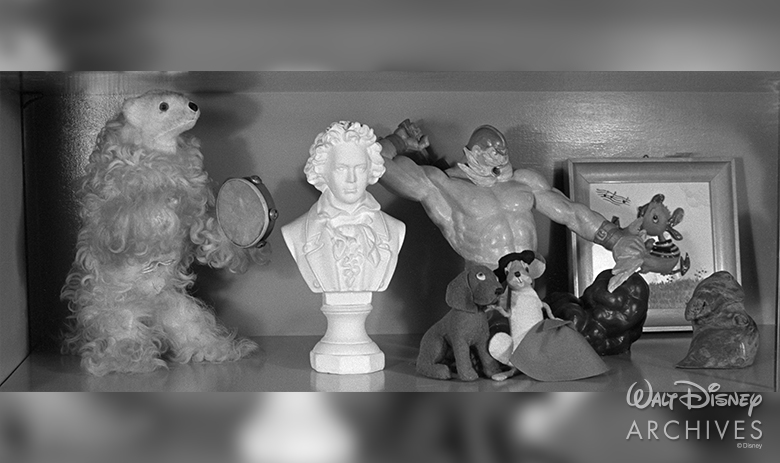 Ludwig van Beethoven is one of those historical figures who is often used to show the bridging of two musical worlds: there is before Beethoven and after Beethoven. Before our pal Ludwig, many composers wrote and performed their music as an obligation to their job (remember J.S. Bach from our last spotlight?). Beethoven, however, who was brought up in this old world, eventually veered off on a freer and more independent path of self-expression, leading to what we now know today as the Romantic era of Western classical music. His compositions were longer, more complex, and had more orchestral color than that of the previous Classical era (home to composers like Wolfgang Amadeus Mozart), and throughout his life he composed works such as piano concertos, string quartets, works for solo instruments, songs, one opera, and nine symphonies.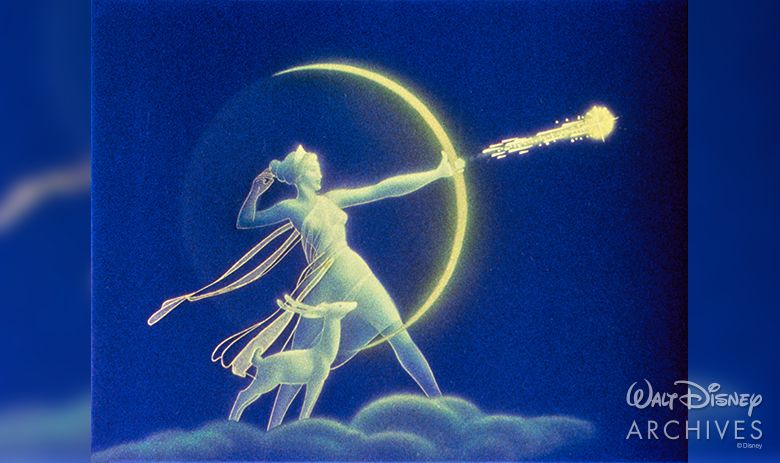 What is remarkable about his symphonies is that Beethoven could break so much ground in the symphonic genre (his ninth symphony featured a choir – highly unusual at the time!), and yet he simply did not compose that many of them. His contemporary, Mozart, composed forty-one, and his well-known teacher, Franz Josef Haydn, wrote over 100! What is also remarkable is that Beethoven hadn't even published his own first symphony when he started to hear a buzzing in his ears. He was going deaf. Beginning in his mid-twenties, Beethoven gradually lost his hearing until he was completely deaf around the age of 44 in 1814. He was so distraught about this that he spent some time in the quieter outskirts of Vienna and wrote a personal and heartbreaking letter to his brothers known as the Heiligenstadt Testament (1802):
"…what a humiliation when one stood beside me and heard a flute in the distance and I heard nothing, or someone heard the shepherd singing and again I heard nothing, such incidents brought me to the verge of despair…"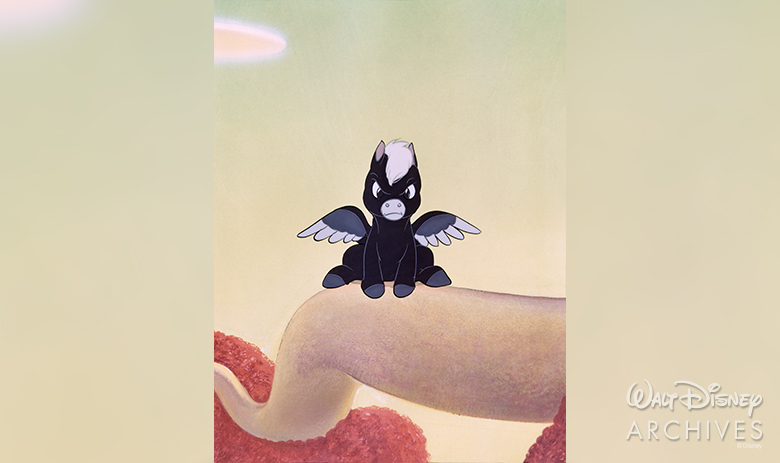 When you picture a typical portrait of Beethoven, do you see a frustrated and angered man? Perhaps it makes a little more sense now.
But the Beethoven work heard in Fantasia (1940), Symphony No. 6 in F Major, is far from angry! It is overall light and gentle when compared to works like his infamous fifth symphony (dun dun dun dun!), which coincidentally was composed at the same time in 1808. The sixth symphony depicts life in the country (no doubt inspired by his time in the Viennese countryside) and gets Beethoven's rare distinction of programmatic music: he really does want it to convey pastoral feelings of the countryside, having given titles to the sections of the composition such as "Scene by the brook" and "Thunderstorm." And, having composed the symphony in 1808, we know that Beethoven was more than halfway through his losing battle of becoming deaf. Again, a quote from his Heiligenstadt Testament, this time to show how important music was to him:
"…only art it was that withheld me, ah it seemed impossible to leave the world until I had produced all that I felt called upon to produce…"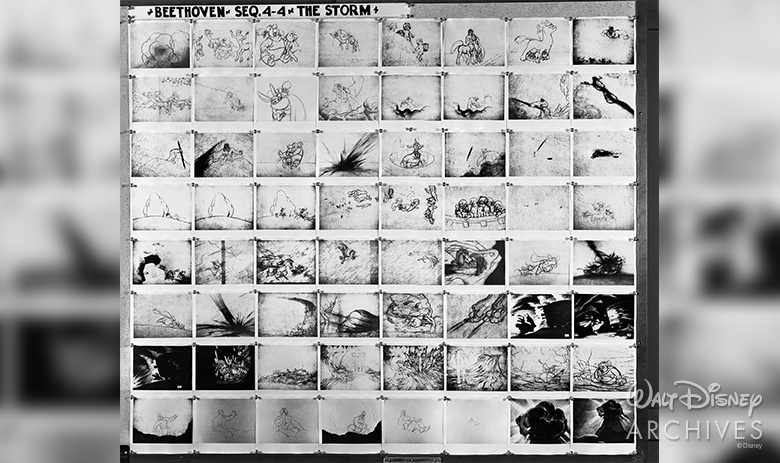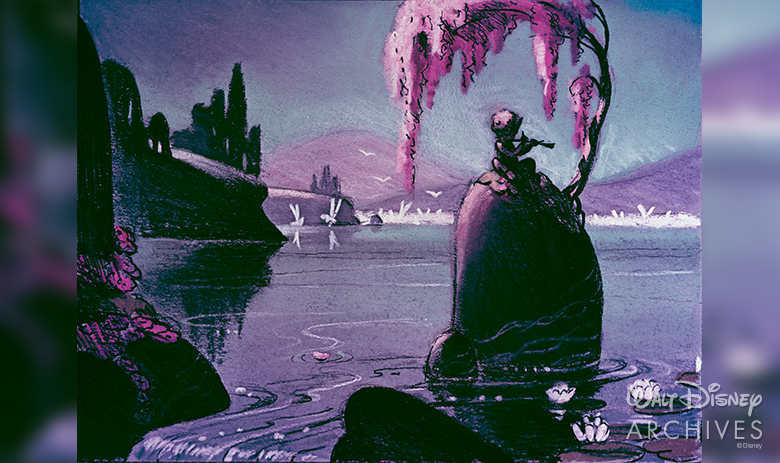 So where else can you see (or hear) Beethoven? Well, there is no shortage of Ludwig's music in popular culture, from four notes motifs to entire symphonies. But for starters, check out these films, streaming now on Disney+ and more! And be sure to check back in next week for a look at Franz Schubert!
Music Land (1935)
00:00:00-00:00:05 – This Silly Symphony title card is introduced by the main theme of Beethoven's Symphony No. 3 in E-Flat Major.
00:00:26-00:01:15 – Minuet in G Major

,

WoO 10, No. 2
Can be found on the official Walt Disney Animation Studios YouTube page.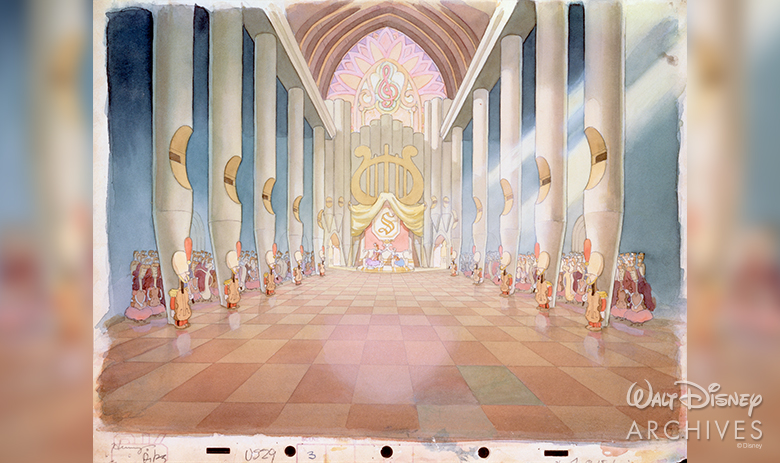 Mr. Holland's Opus (1996), streaming now on Disney+
00:06:57 – You can see a bust of Beethoven on Mr. Holland's desk in his classroom.
00:09:15-00:10:00 – The student orchestra attempts to play Beethoven's fifth symphony.
00:58:48-01:01:30 – After learning about his son's "90% hearing loss," we see Mr. Holland playing Beethoven's seventh symphony for his class and teaching them about Beethoven's own deafness.
01:50:41-01:51:34 – Mr. Holland conducts the ending of the final movement of Beethoven's third symphony.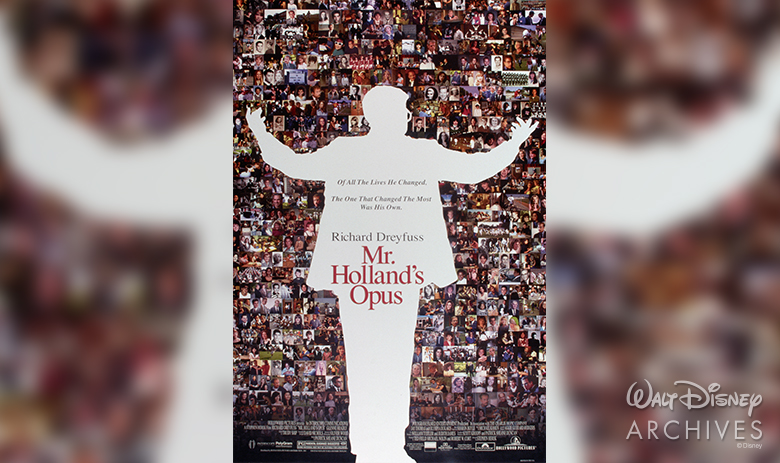 Fantasia/2000 (2000), streaming now on Disney+
00:01:13-00:04:04 – The film's opening segment highlights the first movement of Beethoven's fifth symphony.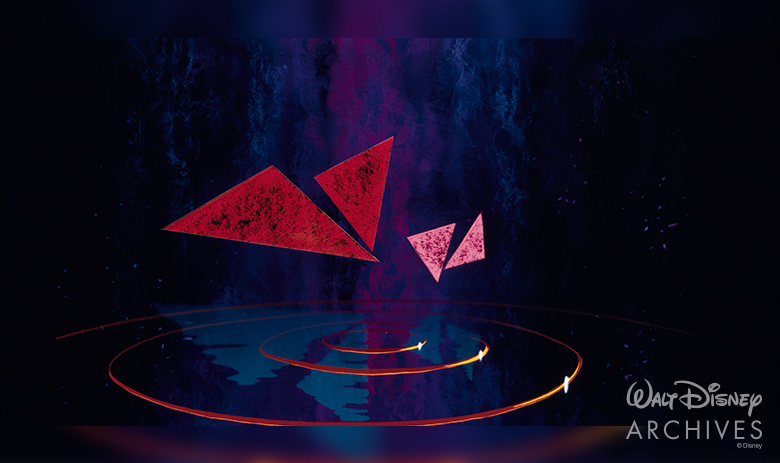 X-Men: Apocalypse (2016), streaming now on Disney+
01:11:05-01:12:31 – We hear the second movement of Beethoven's seventh symphony when Apocalypse takes over Cerebro. It is an apt choice as this particular piece of music has been described as an "almost unrelievedly doom-laden episode, with its relentlessly repeated statements of grief and mourning."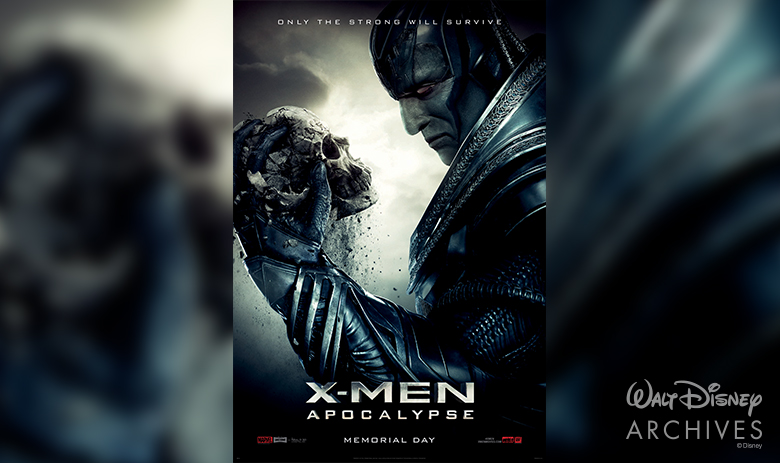 Did You Know? Like Bach, Beethoven was also a keyboard virtuoso and master of improvisation!
In case you missed it, click here to see our last spotlight look at J.S. Bach!