By Katie Strobel, Walt Disney Archives
We're continuing our Fantasia (1940) composer series by exploring the life and music of Franz Schubert.
Ave Maria (1825), streaming now on Disney+
Franz Schubert (1797-1828)
Fantasia: 01:58:22-02:04:15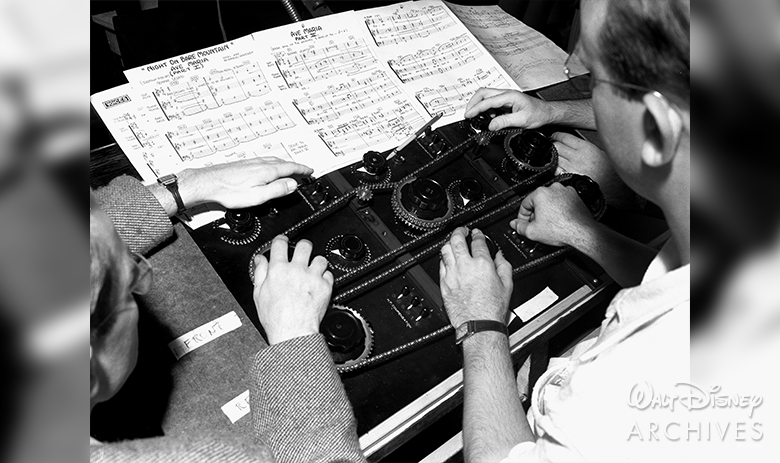 Franz Schubert may not be a household name like Beethoven, but he too was an important figure in bringing about the Romantic era of Western classical music. The Viennese composer wrote music for only about half of his short 31 years, and yet he managed to compose operas, symphonies, overtures, masses, string quartets, quintets, piano sonatas, choral works, and six HUNDRED songs! Unfortunately, Schubert was not seen as a major composer during his lifetime because he tended to write older forms of music, music for domestic settings, and he was not a virtuoso as were Bach and Beethoven. But that didn't stop him—in 1823, he even started work on his song cycle Die schöne Müllerin while in the hospital!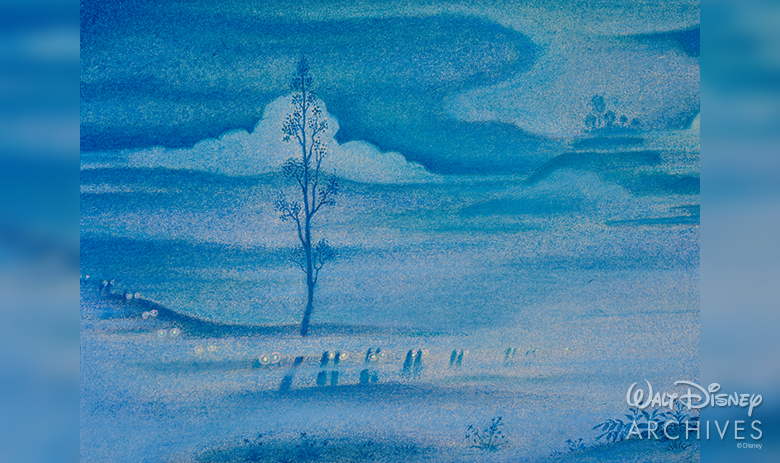 We all recognize Schubert's beautiful "Ave Maria" from the finale of Fantasia (1940). But the history of the composition is not what it seems. The music of "Ave Maria" was indeed composed by Schubert, but with different words and under the title "Ellens dritter Gesang" ("Ellen's Third Song"). It was one of seven songs that Schubert wrote in 1825 as part of a song cycle based on the text from Sir Walter Scott's poem The Lady of the Lake. As was common in Romantic-era music, composers drew upon themes from other art forms, such as paintings or literature.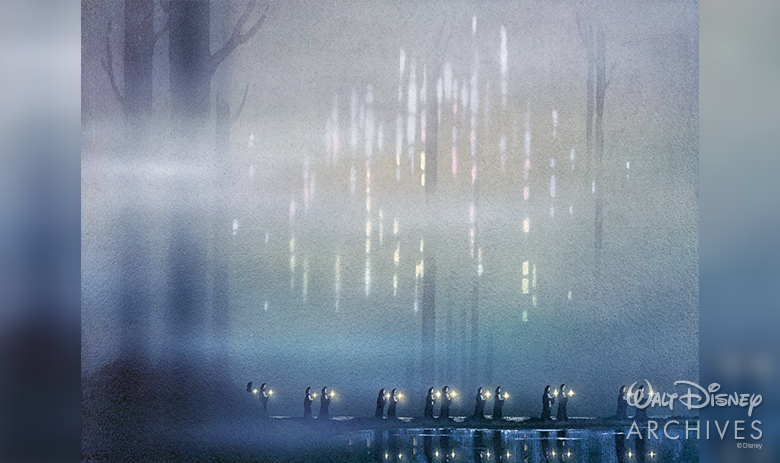 So where else can you see (or hear) Schubert? Check out Almost Angels (1962), streaming now on Disney+! The film revolves around the Vienna Boys Choir, of which Schubert was a member in 1808. And be sure to check back for a look at Modest Mussorgsky!
Almost Angels (1962), streaming now on Disney+
00:20:58-00:25:10 – In this scene in Max Heller's office, you can see a bust of Schubert on his desk. You can also hear Schubert's song "

Der Lindenbaum

"

played by Heller on the piano and sung by choir boys Peter Schaefer and Toni Fiala.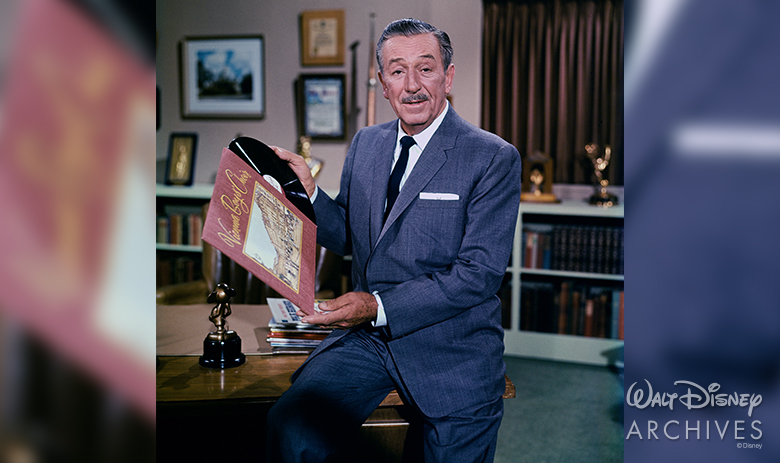 Did You Know? Schubert idolized Beethoven: he was a torchbearer at Beethoven's funeral, and today they are buried next to each other in a circle of musicians in Vienna's Central Cemetery.
In case you missed it, click here to see our spotlight look at Ludwig van Beethoven!