By Courtney Potter
Disney and Pixar's Lightyear tells the definitive origin story of the hero who inspired the toy we've come to love from the iconic Toy Storyfranchise… The film follows Buzz Lightyear (voiced by Chris Evans), the legendary Space Ranger, after he's marooned on an inhospitable planet millions of light-years from Earth alongside his commander and their crew. As Buzz tries to find his way home through space and time, accompanied by a band of ambitious recruits and a robot companion cat, he's also faced with complications brought on by an ominous presence named Zurg (voiced by James Brolin) with a mysterious agenda.
As the Lightyear team was doing final checks ahead of launching the film into theaters on June 17, D23 was lucky enough to hear exclusively from director Angus MacClane; producer Galyn Susman; and costar Efren Ramirez, who lends his voice to engineer Airman Díaz… as well as one of the film's NASA consultants, astronaut Thomas (Tom) Marshburn, who mere weeks ago returned from a sojourn on the International Space Station! Read on for a fascinating look into what makes this film so special.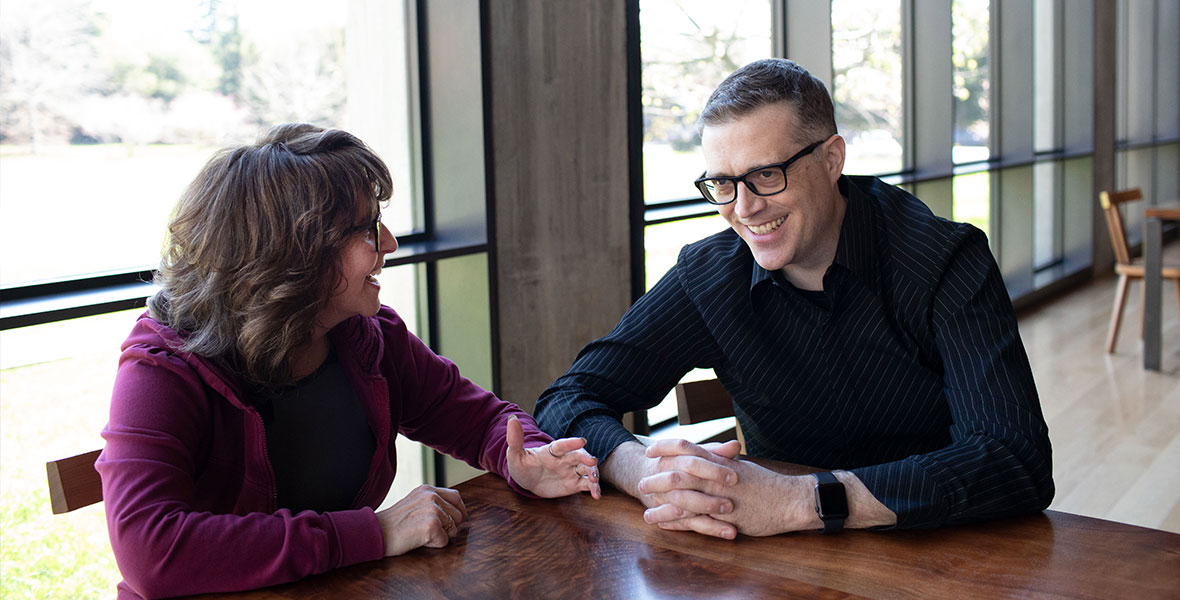 D23: The Official Disney Fan Club: Thanks for chatting with us today! Angus, friendship was such an important theme in the Toy Story films. While this movie is obviously not in the same story realm, what do you think Buzz's relationships add to that sort of friendship "thread," if you will?
Angus MacLane (AM): I see what you're getting at, as far as the connectivity of his friendships, yeah. What happens in our film is that Buzz's friendship—he's separated from his friendship by his sense of duty and his sense of wanting to correct a mistake that he made. And as a result, it separates him from his friends, and from society in general. It's about him coming back to society and finding a new peer group, and accepting his own failures. And I think that ultimately the friendships and the connections that he has with people are more important than his career endeavors, is really what he learns.
D23: Galyn, why was it important for Pixar Animation Studios to have folks from NASA, including Thomas, consult on the film?
Galyn Susman (GS): Well, we don't necessarily hold true to the "science" of science fiction—it's a small "s" and a big "F" for us—but if you don't have at least an understanding of the rules that you're going to break, then you can very easily break them in a way that kind of ruins the believability of the film. So getting a better sense of what we could move, what we could "break," how we could make things cinematic and still tell our story and not do something that's going to just make somebody go, "Ugh, that's so not true, I'm outta here!"—that was important.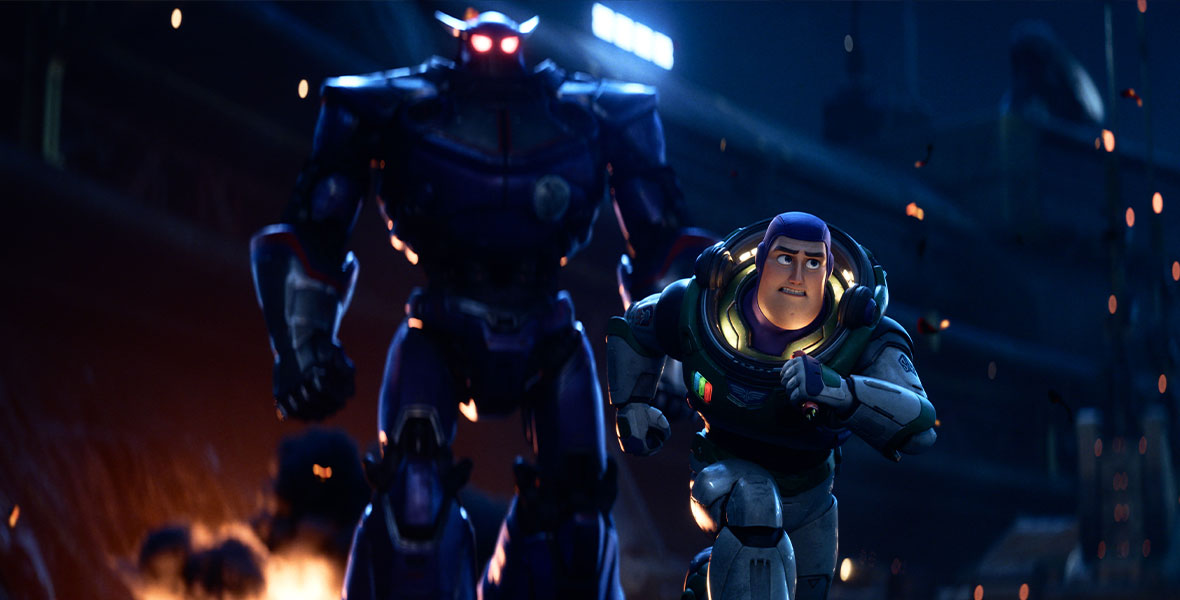 D23: Angus, did Thomas and NASA's technical advice—as well as your filmmaking team's related research trips—impact the storytelling at all?
AM: Research has always been a key element to the development process of a Pixar film. And so very early on, we decided that we wanted to go to NASA and we wanted to be connected to Tom and learn about what life was actually like for an astronaut. [Even though] we're describing life as a caricature, we wanted to figure out what the truth was first to draw from—to build the Star Command and to build the Space Ranger program. What would that be like? And a lot of times what we took from it was just a sense or a feeling or small details—many too small or insignificant to describe, but it was more of a tone or a feeling of what it was like to train as an astronaut, and try to put that sense of realism into what we have in Lightyear.
D23: Tom, when you became an astronaut, did you ever imagine you'd wind up consulting on a Disney and Pixar film?
Thomas Marshburn (TM): That's easy—no, I would've never imagined I'd have a chance to do this! I did have a creative background, as many astronauts do. And so, just the opportunity to get a little window [into their world]—to work with such wonderful creators and wonderful people like Angus and Galyn is a great thing. So the greatest moments for me have been just being with these creative minds—I'm just talking about what I know, which is space flight—what it's like to be up there. It's great to see their minds at work.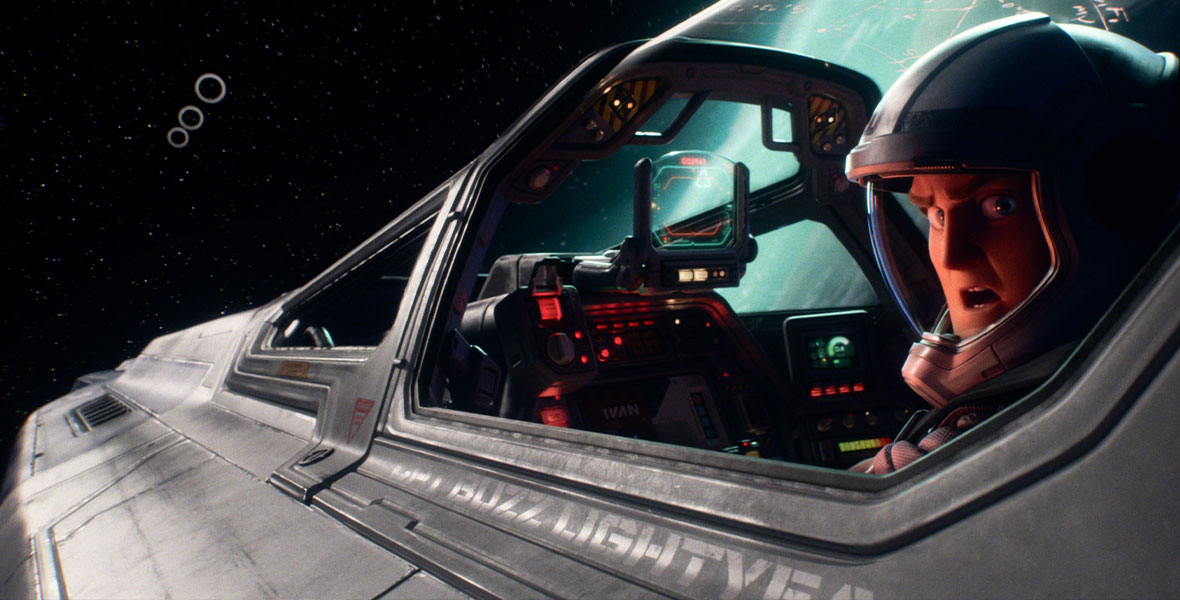 D23: Efren, we heard you too got in on the NASA research action, visiting NASA's Jet Propulsion Laboratory in Pasadena, California… what was that like, and how did it inform your role as Airman Díaz?
Efren Ramirez (ER): When I do research on characters, it's always based on two things: their relationships and their professions. As engineers, you really have to be a perfectionist when it comes to quantum physics and math and engineering—you have to be very, very accurate, because one little mistake can be a huge mistake in space! Something that I found really important is teamwork. Everybody that I met at JPL worked really well together… everybody has a specific role to play. Going from one building to the next, they spoke about the Mars Curiosity rover; they spoke about the mission to Mars; they spoke about satellites. Everyone was so helpful and kind.
D23: Galyn, do you have a favorite moment from the making of this film?
GS: When we first got to see the film again on a big screen—because we had spent two years working on it at [Zoom] size during the pandemic. You do have a sense of the wonderful work the team is doing—but you also don't, really. And so, the first time I was able to sit in the theater and watch that launch into space and literally I was like—oh, I was so overwhelmed with what the crew was able to do. I will definitely remember that.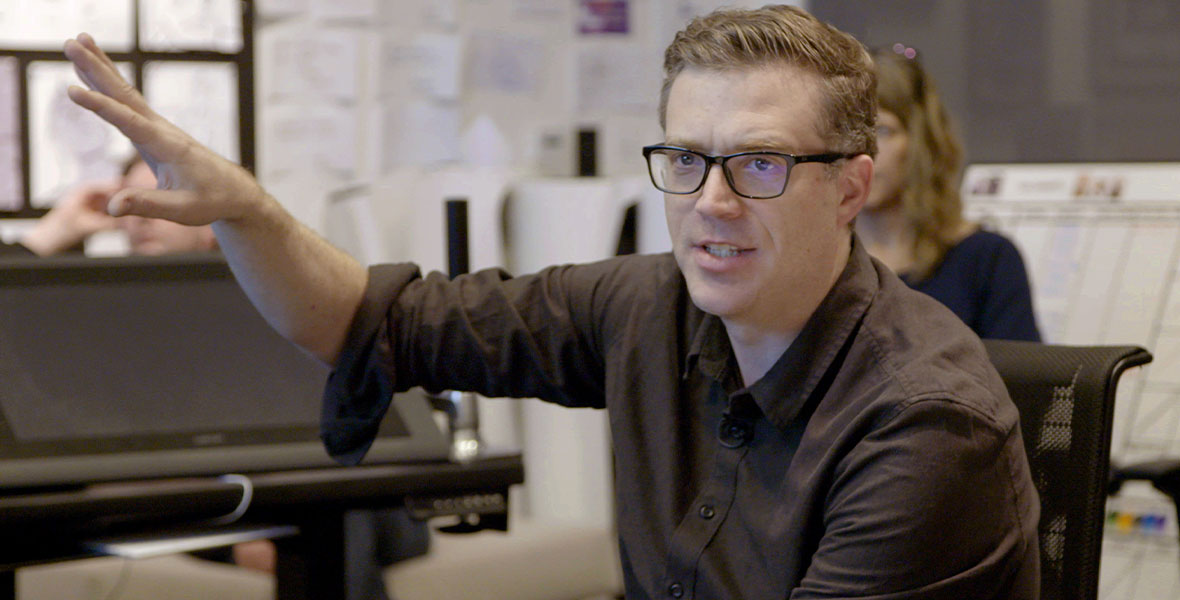 D23: Angus, what do you hope audiences take away from Lightyear?
AM: From an early age, films were very important to me. Like Star Wars and Sleeping Beauty, which are probably the first two movies I saw—they've always fueled my imagination. And I wanted to create a movie that would inspire the new generation, narratively, and would give kids something that they were excited about, in a world that was dangerous and thrilling and provided all of the "thrill-ride" entertainment that I enjoyed in the movies that I grew up with. And so that was really the intent of the film—to make something that was awesome. Something you could enjoy in a group, at a movie theater—a "popcorn movie"!
See Disney and Pixar's Lightyear only in theaters beginning June 17.