By Beth Deitchman
This week, Joe Rohde bids a fond farewell to Walt Disney Imagineering to embark on new adventures of his own. The legendary Imagineer is retiring after 40 incredible years with The Walt Disney Company, where he arrived in 1980 as a model designer at EPCOT, working as a sculptor on the Mexico pavilion. By his own admission, Rohde had little knowledge of Disney or Imagineering when he joined Imagineering, but four decades later, his E-ticket ride of a career has led to some of our favorite attractions and experiences at theme parks and resorts across the globe. Over the course of Rohde's time at Imagineering, he's overseen attractions such as Expedition Everest – Legend of the Forbidden Mountain, Avatar Flight of Passage, and Guardians of the Galaxy – Mission BREAKOUT!; he's developed resorts such as Aulani, A Disney Resort & Spa; and he's even brought to life an entire theme park with Disney's Animal Kingdom. As part of that park's development, Rohde was instrumental in the creation of the Disney Conservation Fund, which has allocated more than $100 million to projects around the world. Through the years, Rohde has also graciously shared with Disney fans his expert insights and fascinating stories from his career at D23 Expo, Destination D, and other D23 events.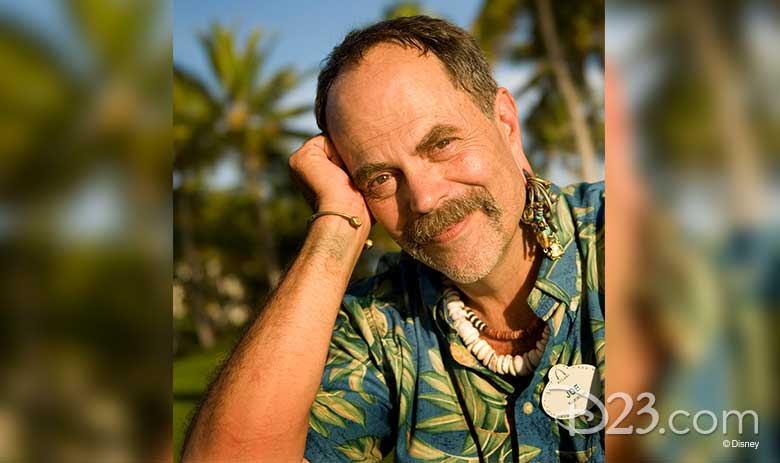 Listeners to D23 Inside Disney once again have the opportunity to hear from Rohde in this week's episode of the podcast. Ahead of his retirement, Rohde shared some amazing highlights of his 40 years at Walt Disney Imagineering—from the Disney Legend who most inspired Rohde's own Disney career, to how he and his fellow Imagineers went about turning what he initially believed to be impossible into reality through the creation of Pandora – The World of Avatar. Rohde also shares some inside scoop on two characters he knows especially well, Dreamfinder from Journey Into Imagination at EPCOT and Harrison Hightower from the Tower of Terror at Tokyo DisneySea. Give a listen in this week's episode, which is available now, and check out this exclusive excerpt from our can't-miss conversation with the legendary Imagineer right here.
D23 Inside Disney: Congratulations on your retirement. Can you talk about what led you to decide that this was the right moment to retire?
Joe Rohde (JR): Well, really, it was the 40 years—that's a nice round number. My 65th birthday and my sign-on time are very close to each other, so I thought all that came together very nicely. And then the projects that I am working on are in pretty good condition, so it's a good time for me to be able to step away without leaving a lot of confusion. I just thought this is the time to do it. If I don't do it, it'll be like another seven-year cycle, at which point I'll likely be doddering out the door. I thought this was a really opportune time.
D23 Inside Disney: What can you tell us about Dreamfinder?
JR: I was doing a bunch of voiceovers for EPCOT back in the day, because we used to just have people do voiceover. [Laughs] I can't even remember all of the bad accents that I did to be these [characters]. And the producer came to me with this idea that I would do the Dreamfinder character for the Dreamfinder School of Drama, which was an interactive video green screen experience. Originally, I was going to just mouth the words and the other actor who was doing Dreamfinder was going to deliver all those lines, and somehow that turned into a weird contract problem, so then they were just like, 'No, no. You're just going to say it. You're just going to be the Dreamfinder…' And so I spent weeks and weeks in front of this green screen, putting on makeup with the big red beard… When you work as an Imagineer, these jobs come and go all the time. You're drawing illustrations or models or some participation in something all the time.
D23 Inside Disney: For Aulani Resort and Disney's Animal Kingdom, you really worked hard to be as authentic as possible to the cultures you represent and also the connection to the planet. Even with Pandora – The World of Avatar, it was all about connecting to nature. How did you find yourself working on these kind of projects?
JR: It started with Animal Kingdom… Of course, no theme park had ever been based on animals, and the rulebook for how to do a theme park didn't match up very well with animals. So it really started with the analysis of how could we ever take this system—the theme park system and everything that it represents—and what would we have to modify and change to get it to work with animals. And one of the things that was going to have to happen was a very serious commitment to wildlife conservation. If you want to do this, there is no way to do it without making a serious commitment to education and conservation. So that set some wheels in motion for a design culture that was really based on research, based on science, based on collaborating with people outside the Company who had knowledge and interests separate from our own. That made it possible to do a category of work that wasn't really based on our own intellectual property, it's really based on ideas that come from the world.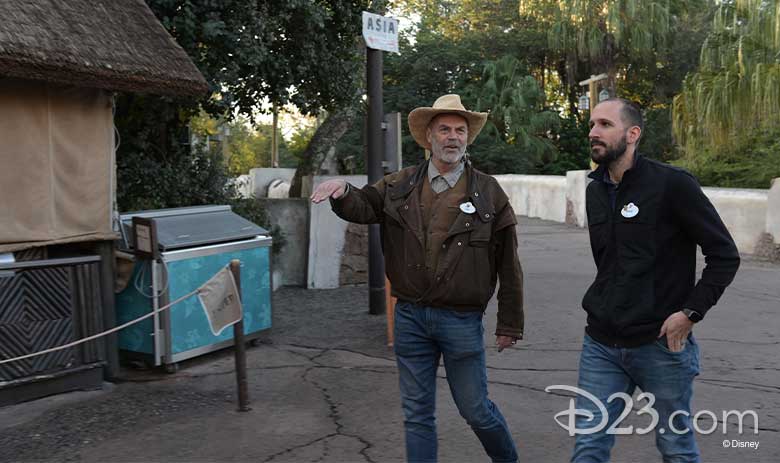 And because of that sort of baptism by fire that was Animal Kingdom, when Aulani came along we had a group of people who understood how to take who it is we are as designers, as storytellers, and what it is that might be this outside thing—in this case, Hawaiian culture—and [also understood] how to ask the questions and how to listen for the answers so that you could create something that was truly original and really coming from the culture, not coming from us looking at the culture. It's sort of important when you say that something is authentically Hawaiian, [that] what makes it authentically Hawaiian is that Hawaiians did it. So we really needed to open this up in a way that the project would be facilitated for a very, very high level of collaboration between ourselves as technical experts and the Hawaiians as subject experts.
D23 Inside Disney: You've done a lot of experiences and events with D23, for which we are very, very grateful—from panels at the D23 Expo to our Destination D events at Walt Disney World and the fifth anniversary of Aulani. What has it meant for you to be able to connect so closely with D23 Members who are some of the biggest fans of your creations?
JR: I'm very grateful that I would be the lucky guy who, over and over again, gets all these good feelings from people, which, in fact, I don't entirely deserve any more than all the other Imagineers who have all done this work but are just less recognizable and have spent less time in front of a television camera. It's a great privilege to have been the recipient of all this amazing good will.
To hear about the creation of The Adventurer's Club, playing in the Marvel universe, his favorite creation, and the most important lesson he learned as an Imagineer, listen to D23 Inside Disney.