By the D23 Team
It's been a wild ride for Walt Disney Imagineering's Joe Rohde, who has spent more than 40 years bringing to life some of Disney Park's most iconic experiences and attractions. Starting as a model designer on EPCOT, Rohde has since overseen projects such as Disney's Animal Kingdom Park; Aulani, A Disney Resort and Spa; Expedition Everest; and Pandora: The World of Avatar. He announced today via the Walt Disney Imagineering Instagram page that he will be retiring on January 4, 2021.
"We can't thank Joe enough for his infectious passion, being an incredible teacher and mentor, and for inspiring generations of Disney Imagineers and guests from around the world," the Walt Disney Imagineering account wrote. "Wishing @JoeRohde all the best in his next journey and on the many, many more adventures yet to come."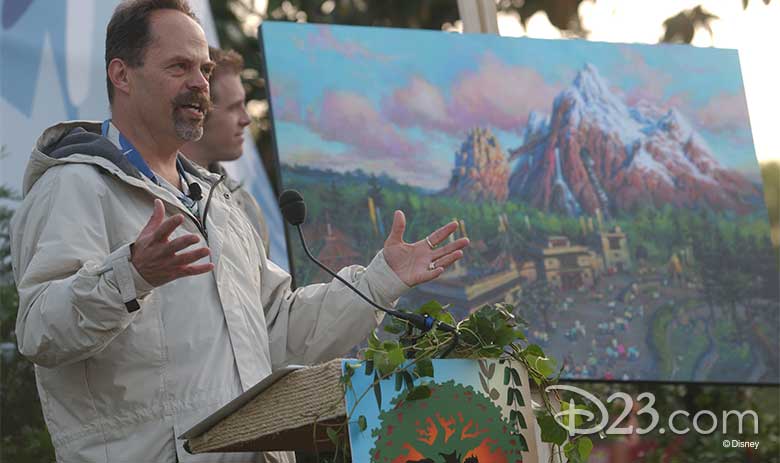 Rohde reflected on his career with Walt Disney Imagineering in a heartfelt Instagram post of his own. "I'm sure by now many of you have come across the news that I am retiring from Walt Disney Imagineering. It has been 40 years since I stepped foot in the door at age 25, not knowing anything about theme parks, Disney, or what it meant to work for a big company. Every day of my life since then has been a learning experience," Rohde wrote. "I'm very glad to have had that opportunity, and proud of the work that has been done, not just by me, but by all my fellow Imagineers, and especially those who worked by my side over the decades. But 40 years is a long time, and this strange quiet time seems like a great opportunity to slip away without too much disruption. If I wait, I will once again be in the middle of another huge project and by the time that is done, I would be truly old."
At Walt Disney Imagineering, he explained, "We encourage a culture of storytellers, not just amongst ourselves but among our guests and our fans, and because of this, there is a strong temptation to take this moment and turn it into a story. But what story? I think it's a coming of age story. I started at Disney as a child, and I learned almost all my life lessons there, developed my confidence, recognized my skills and weaknesses, and went on to work with both… and do what could be done. I could stay forever, but that is like remaining in another kind of womb. I want to see what a grown man might be able to do on his own."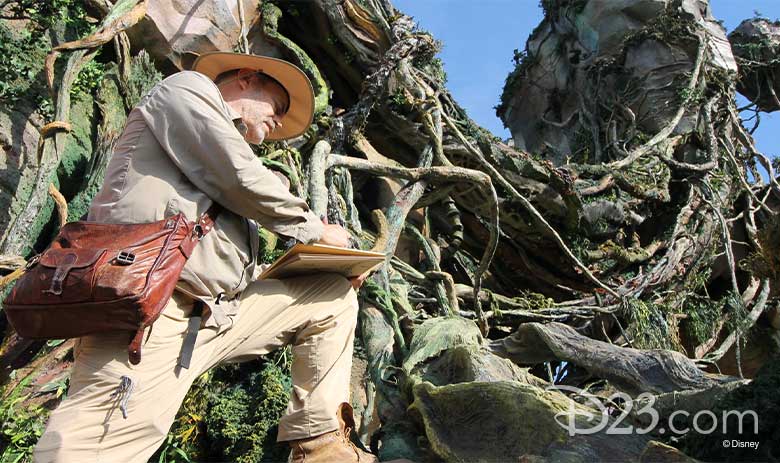 Rohde added he owes a "tremendous debt" to "our guests and our fans who have been so generous" over the years, writing, "Working as an Imagineer has made me a good designer, but it is all of you who have made me a better person." (You can Rohde's note in full here.)
Throughout his career with Walt Disney Imagineering, Rohde has always been a friend of D23, speaking at panels at the D23 Expo and Destination D, joining us for events such as the opening ceremony of Pandora the World of Avatar, and helping us celebrate the fifth anniversary of Aulani, A Disney Resort and Spa.
Bob Weis, president of Walt Disney Imagineering, also shared a note on Instagram congratulating Rohde on his years of imagination and service. "Joe Rohde is a real life adventurer—in life, in art, and in work. Whether trekking across the mountains of Mongolia on an expedition to raise awareness for snow leopard conservation, or leading project teams from Animal Kingdom to Aulani to Pandora, Joe fully embodies the true spirit of adventure and exploration. He approaches these experiences, not as a tourist, but with curiosity, respect, and purpose," Weis wrote.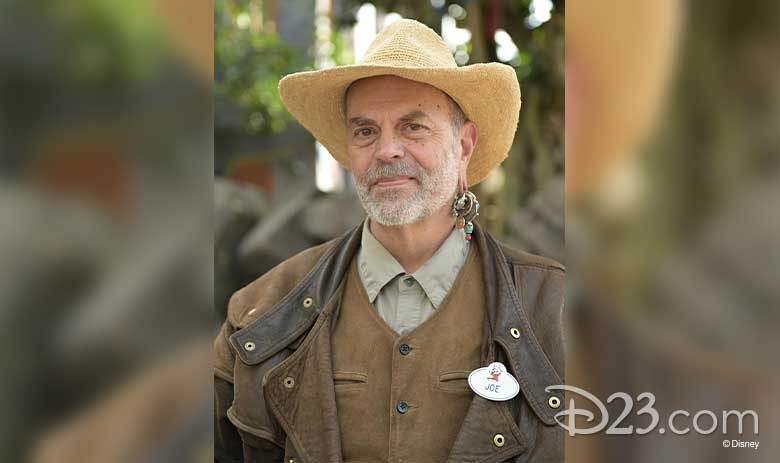 "Joe has committed forty years to bringing dynamic, inventive, and diverse projects to Disney parks," he continued. "While he is widely renowned for his unmatched expertise across numerous creative disciplines, he's also an expert in every facet of leading and managing our projects, from setting the vision to feasibility, design and execution. His unyielding commitment to excellence across all aspects of projects, and his demand for authenticity and including diverse, indigenous cultures in design and production, are hallmarks of his projects and what differentiate them from all others."
"Today, Joe announced his plans to retire from the company, and while I respect and accept his decision, I know he will remain part of our Imagineering family, a mentor to our current and future generation, and certainly the best example to our worldwide audience of what it is to be an Imagineer," Weis concluded.