By Beth Deitchman
The Themed Entertainment Association (TEA) has just honored two of our new favorite attractions—Star Wars: Rise of the Resistance and Mickey & Minnie's Runaway Railway—with Thea Awards for Outstanding Achievement. These are among the most highly regarded awards within the themed entertainment industry.
In honoring Star Wars: Rise of the Resistance, which opened in December at Disney's Hollywood Studios and in January at Disneyland Park, TEA celebrated the attraction as "the most technologically advanced theme park attraction in existence today… The entire attraction, from front to back, is one massive magic trick that leaves riders gobsmacked and represents the absolute pinnacle of how our industry can entertain an audience at a theme park." To learn more about this technologically advanced attraction, visit D23.com for seven out-of-this-world facts about the immersive experience.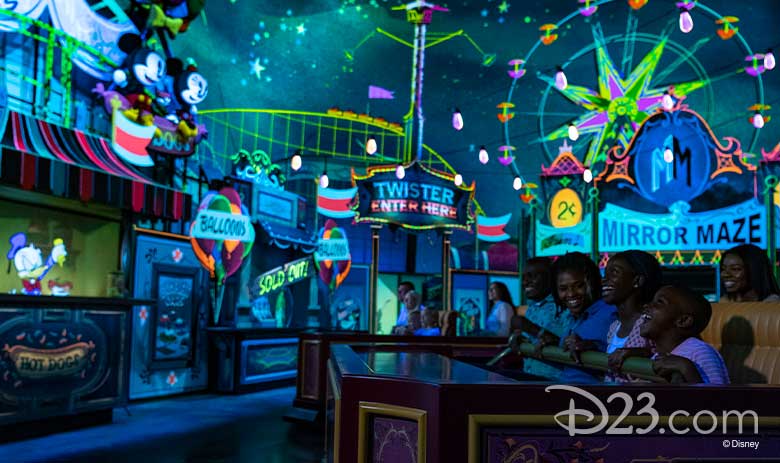 Mickey & Minnie's Runaway Railway
And Disney's first-ever ride-through attraction starring Mickey Mouse, Mickey & Minnie's Runaway Railway—which opened at Disney's Hollywood Studios in March—as also honored today by TEA. The organization said, "With a combination of physical sets, Audio-Animatronics® figures, animated media, and projection-mapping techniques, all syncing in time with trackless vehicles and a catchy original song and musical score, it turns a two-dimensional cartoon world into an immersive, eye-popping experience. Mickey & Minnie's Runaway Railway raises the bar for all dark rides to come."
Of course, there's always been an incredible team of people behind the Disney Parks magic and this week, three inspiring individuals who have made important and lasting contributions to Disney parks around the world also earned some of the highest honors in the themed entertainment industry.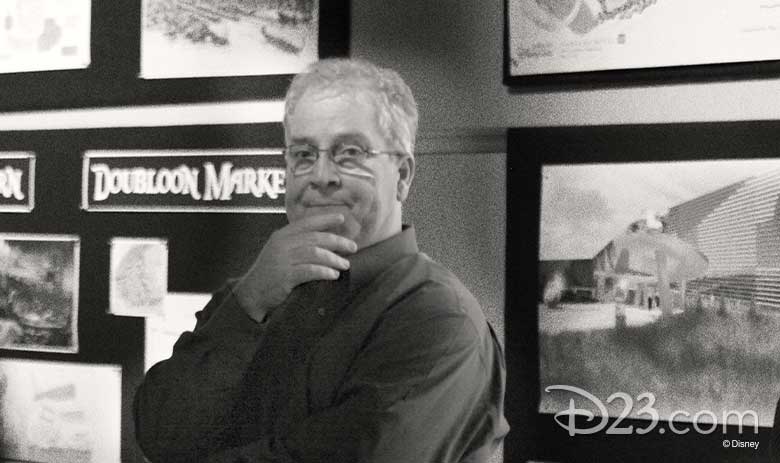 Bob Weis
Today, Walt Disney Imagineering President Bob Weis was presented with TEA's Buzz Price Thea Award, a prestigious honor that recognizes a lifetime of distinguished achievements. Weis arrived at Walt Disney Imagineering (WDI) soon after his graduation from architecture school, and throughout his exciting career at Disney he has made his mark on Disney theme parks around the globe. In Japan, Weis helped build Tokyo Disneyland, our first international theme park, and later returned to develop Tokyo DisneySea. In Florida, he led the design and development of Disney's Hollywood Studios at Walt Disney World, and also oversaw subsequent expansion projects. In China, Weis served as the creative leader of Shanghai Disney Resort, building a team that would bring to life a park that was both authentically Disney and distinctly Chinese. And here in California, Weis presided over the extensive transformation of Disney California Adventure—including the introduction of Cars Land and World of Color—and now, as WDI president, he leads the global team that creates Disney's theme parks, resort hotels, cruise ships, and other themed family experiences. The D23 Inside Disney podcast spoke with Weis about some of the most memorable moments from his time at WDI, and he also looks ahead to some of the upcoming attractions he's most excited about. You can get a sneak peek now on D23.com, and come back for the entire conversation on Wednesday, November 25, in the next episode of D23 Inside Disney.
Earlier this week, the International Association of Amusement Parks and Attractions (IAAPA) inducted Disney Legend and former Imagineer Tony Baxter and Disney Parks Chief Safety Officer Greg Hale into its Hall of Fame.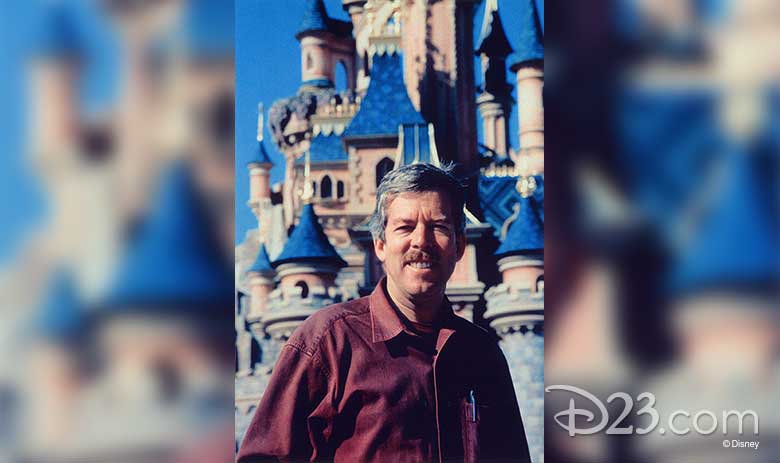 Tony Baxter
Baxter began his own storied career at Disney as a teenager, selling ice cream on Main Street, U.S.A. at Disneyland Park. His move to Imagineering was sparked by his proposal for a Mary Poppins-themed attraction, and over the next 40-plus years, he helped open Walt Disney World and played an important role in the creation of the fan-favorite attractions Big Thunder Mountain Railroad, Indiana Jones Adventure, Journey Into Imagination, Splash Mountain, and Star Tours. Baxter also served as the creative lead for the 1983 reimagining of Fantasyland at Disneyland Park and executive producer for Disneyland Paris in the early 1990s. He retired in 2013—the same year that he was named a Disney Legend—and continues to consult with WDI on a number of projects.

Greg Hale
As Disney Parks' chief safety officer, Greg Hale leads a global team of ride design, operations, maintenance, and safety professionals around the world that keep Disney on the leading edge of theme park safety, accessibility for guests with disabilities, and technology advancements. Hale has been honored many times for his commitment to safety and for fostering innovative practices that increase access to Disney experiences for those with disabilities; and he holds dozens of U.S. patents. He's also among the inventors of the Disney FASTPASS Service. Hale has served on several industry safety boards and associations and has held a number of leadership roles within IAAPA, including as the organization's chairman in 2017.
DPEP Chairman Josh D'Amaro said today, "Congratulations to Bob Weis and to the entire team at Walt Disney Imagineering for these incredible achievements. Over the past several years, Imagineers have taken creativity and storytelling to an entirely new level, and I'm proud to see that the experiences they have created are being celebrated by our guests around the world and our peers throughout the industry. I look forward to sharing even more great stories with our guests as we continue to complete new experiences at our sites around the world."