By Beth Deitchman
Over his nearly 30 years with The Walt Disney Company, Walt Disney Imagineering President Bob Weis has led a wide range of projects at Disney parks and resorts across the globe—from his work on the first international Disney theme park, Tokyo Disneyland, and creative leadership for the conceptual design for Tokyo DisneySea; to the five-year transformation and expansion of Disney California Adventure Park; to serving as creative executive for Shanghai Disney Resort. Today, the Themed Entertainment Association (TEA) awarded Weis its Buzz Price Thea Award for a Lifetime of Outstanding Achievements, an honor named for the Disney Legend who was the first Thea recipient in 1994.
Weis' recognition comes just days after the announcement that Disney Legend Tony Baxter and Disney innovator Greg Hale have been inducted into the International Association of Amusement Parks and Attractions (IAAPA) Hall of Fame. You can learn more about all of these prestigious industry honors, as well as some of the other groundbreaking new updates coming to Disney destinations around the world here on D23.com.
To celebrate all of this week's exciting news, the D23 Inside Disney podcast sat down with Weis to talk about how he and the diverse teams at Walt Disney Imagineering (WDI) will keep moving forward, and he looked ahead to the new offerings coming to Tokyo Disneyland, the largest expansion in the park's 37-year history; Walt Disney World Resort; and Avengers Campus at Disneyland Resort and Disneyland Paris. He also shared some inside info about The Princess and the Frog-themed reimagining of Splash Mountain coming to the Disneyland and Walt Disney World resorts, and discussed WDI's commitment to bring more diverse voices into every aspect of their business. You can listen to the episode in its entirety on Wednesday, November 25, but we're pleased to offer Disney fans a sneak peek right now.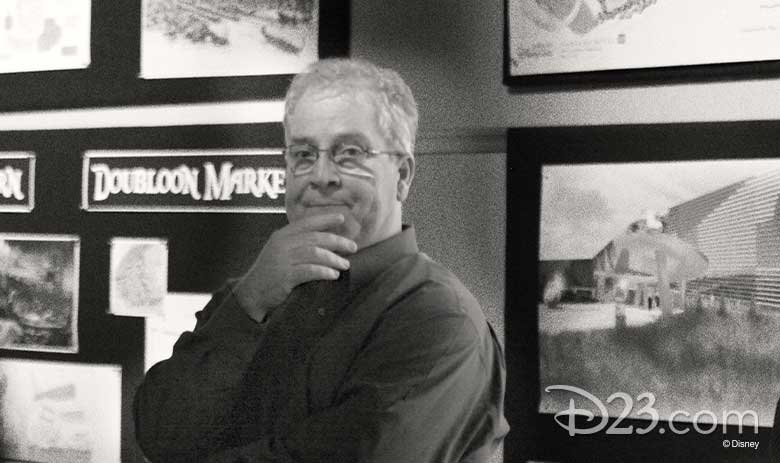 D23 Inside Disney: For those who don't know, the award is named for Disney Legend Harrison "Buzz" Price, one of Walt's most trusted advisors who helped him select the land for both Disneyland and Walt Disney World among many of his achievements. Did you ever work with him?
Bob Weis (BW): I have the great pleasure of being able to say that I did meet several times with Buzz, and what a fireball. What an incredible, intelligent, personable guy, and filled with energy. There's a stereotype, maybe, that creative people are full of energy and financial people are more conservative. Buzz broke the molds. He was incredibly excited about ideas, about possibilities. I got to meet him actually through Marty Sklar. We had a couple of sessions at WDI and he always came in with [the approach of] "Let's talk about it. Let's brainstorm." He loved the word "charette." He loved to talk about people sitting around a table coming up with great ideas. He is, of course, the first person who ever received a Thea Award, so that's part of the reason why it is named for him… I have such a positive memory of the small amount of time I spent with him.
D23 Inside Disney: Your first big project with Imagineering was building Tokyo Disneyland. We just had Ted Robledo on the show talking about the park's massive expansion. What, to you, is the coolest feat of Imagineering that is part of the new offerings in Tokyo?
BW: From my point of view, we've had such a long, exciting and quality relationship with Tokyo Disney Resort and with the Oriental Land Company [the owner/operators of the resort], who have been with us from the beginning. Right from the start, they saw quality as the No. 1 business plan for the Tokyo Disney Resort. So whenever we have a chance to do something—in this case, the whole new Beauty and the Beast area, expansions of Tomorrowland, such a great expansion of the existing park—quality is everything. And so we have great dialogue with them, we have great cross pollination of ideas. We know the guests very well there, too… The repeat audience is so huge in Japan—it's a very high percentage. It just gives us a chance to try new things and we almost always do something brand-new there, which is great, or if we do something we've done before it's highly adaptive and highly innovative. If you think about the Beauty and the Beast attraction, the fact that Ted [Robledo] and Daniel Jue and the team have been able to literally create a ride that can dance through the movie, through the music the way you remember—from both versions of that movie—it's really incredible and it's never been done before.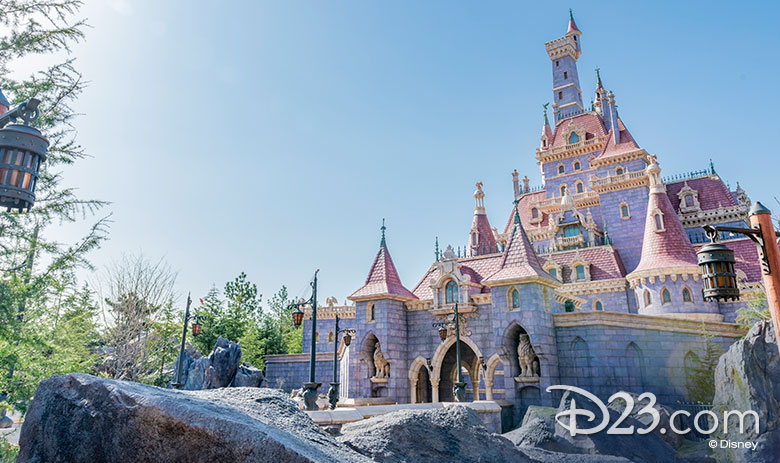 D23 Inside Disney: Buena Vista Street just reopened at Disney California Adventure, and you worked on the reimagining of that park. Can you talk about the importance of keeping "Walt" in the parks?
BW: It's so exciting for me—for all of us who work on these projects—to see them opening again. It's actually an emotional moment. We all get on Zoom together and we usually have somebody there on the ground who has their iPhone focused on the gates as they first open. It's almost been more emotional to see the parks reopen than it was when we first saw them open—that's how meaningful it is. We got the opportunity to do a very extensive reimagining of Disney California Adventure, and what fun that was, to take the best of a park that really had, I think, five or six of the most popular rides at the resort, but also to be able to bring new things: a whole new nighttime scene… a whole new shopping and story perspective… World of Color… Cars Land. But I really do love Buena Vista Street because we thought, well, if Main Street is Walt's memory of his youth and growing up, then Buena Vista Street could be his memory of when he first came to the West Coast and started what we know as the Disney company today. So we were able to do Los Angeles and Hollywood from that era when Walt first was starting this Studio, starting with that sense of optimism. It really starts the park off with a tremendous amount of warmth and excitement, and having the bronze statue of Walt (as younger Walt) there at the end of the street where people can really stand right with him, put their arm around him, pose with him—it really is something a lot of people love.
Check out the D23 Inside Disney Podcast for more on Bob Weis