By Kevin Kern, Walt Disney Archives
Do you remember the first time you passed through the turnstiles and into a Disney Park? That unmistakable feeling of excitement—the sense that magic is just a few feet away within the many realms of yesterday, tomorrow, and fantasy—is shared by all who come to these happy places. It's an exhilarating feeling that millions of Disney Parks guests have come to know since Disneyland first opened on July 17, 1955. Each visit begins in the same, ritualistic fashion—with those memorable "first moments" through the gates.
Disney Legend John Hench once noted that, "[w]hether we go to a Disney park or a ball game, there is always the excitement of deciding to go and planning what to take and to wear, the anticipation of arrival, and the pure pleasure of walking through the entrance with the intention to play." The main entrance to any Disney Park is our embarkation point for adventure—the point that takes us all to a place where we have (again via Hench) "the opportunity to feel more alive."
The legacy of our collective main entrance experiences all started 65 years ago, enabled by a few special tickets (shown here), that thankfully have been preserved in the Walt Disney Archives collection.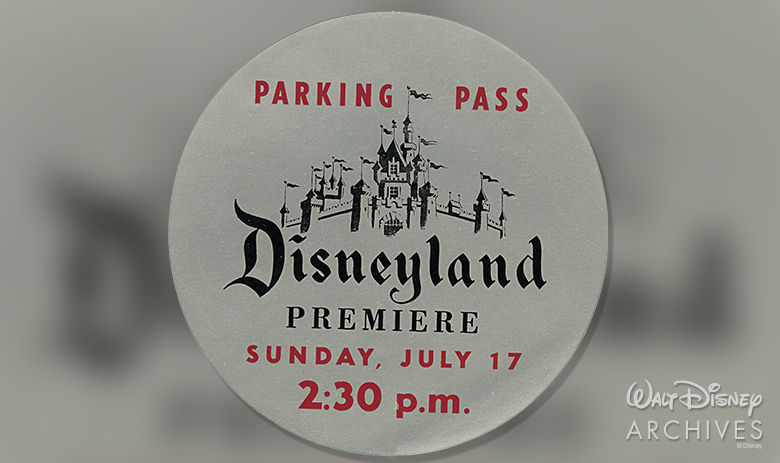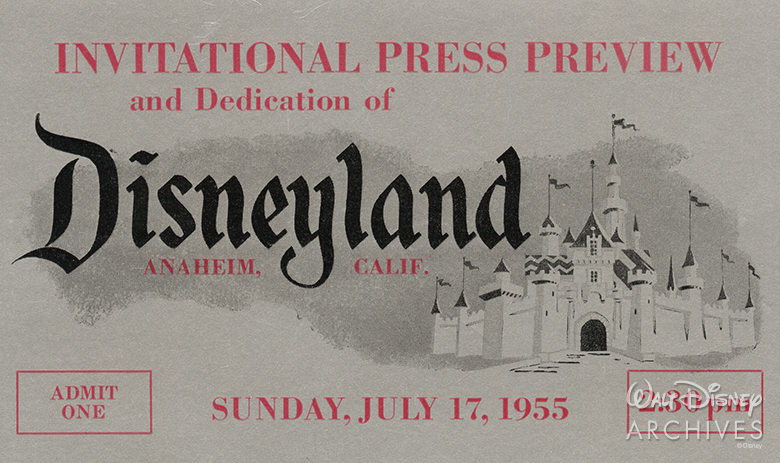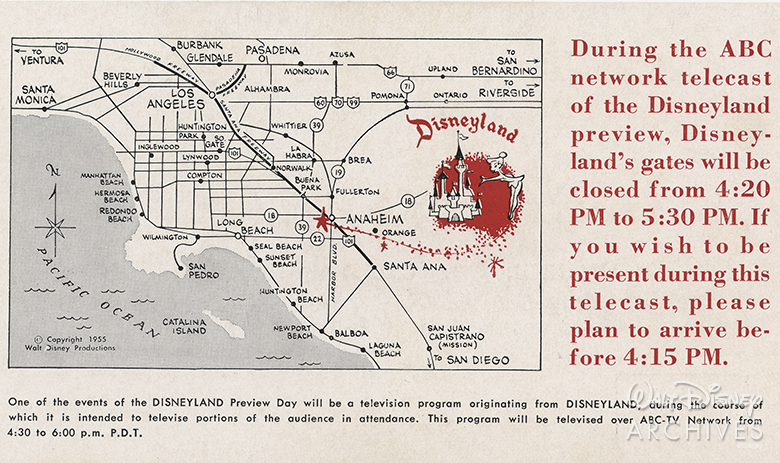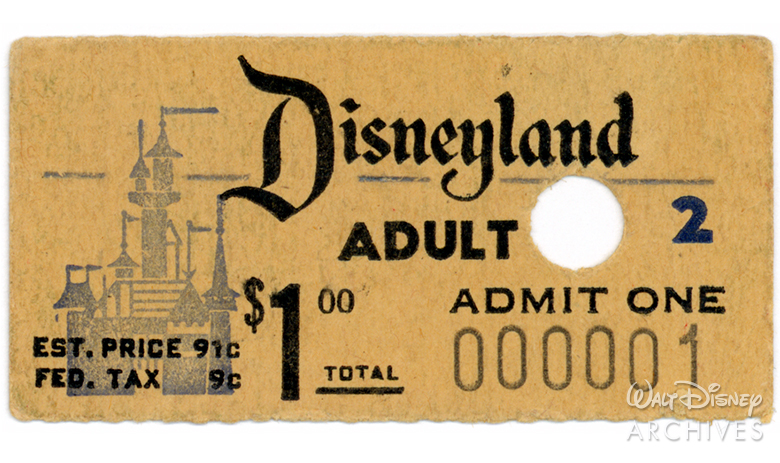 Thanks to the accomplished work of the remarkable artists, Cast Members, craftspeople, employees, and Imagineers who helped make Walt Disney's kingdom of dreams a reality, these mementoes help remind us not only of that storied past, but what it was like to first anticipate what was (or what could be) just on the other side of the gate.