By Jocelyn Buhlman
On Monday night, a special screening of the series finale episode of Star Wars Rebels celebrated the end of four seasons of adventures of the crew of the Ghost. Fans got to say goodbye to Ezra Bridger (voice of Taylor Gray), Hera Syndulla (voice of Vanessa Marshall), Kanan Jarrus (voice of Freddy Prinze Jr.), Sabine Wren (voice of Tiya Sircar), Zeb Orrelios (voice of Steve Blum), and their trusty droid, C1-10P (fondly nicknamed "Chopper") and their mission to defeat the Empire. After the screening, the audience was treated to a special Q&A with series creator/executive producer Dave Filoni, along with Gray, Marshall, Sircar, and Blum. We have all the details and secrets behind this stunning finale, but be warned! Spoilers are ahead, so if you haven't already watched the series finale of Star Wars Rebels, we urge you to stop reading and catch up right now!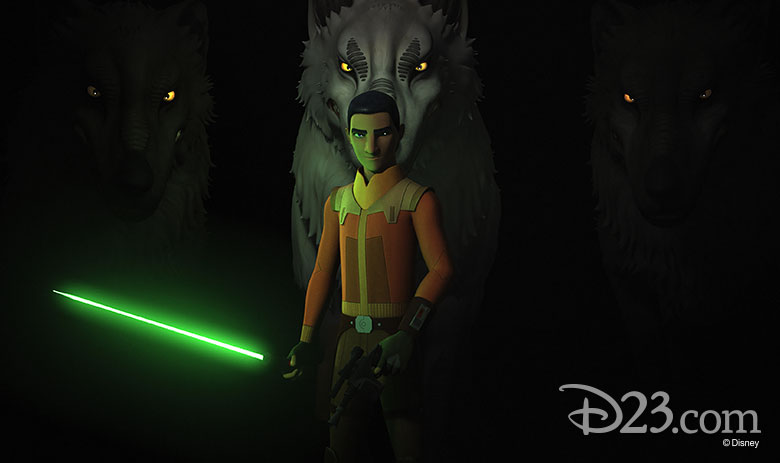 Here are all the behind-the-scenes stories and secrets we learned from the cast and crew…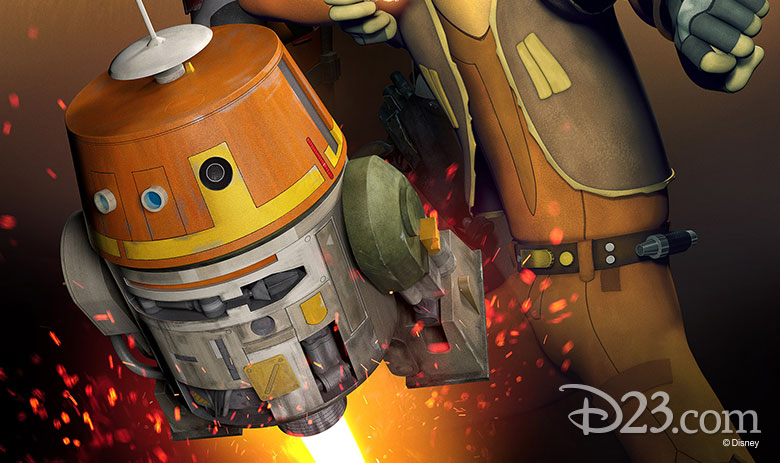 We finally know who the voice of Chopper is.
One of the show's biggest mysteries actually existed outside the Star Wars universe—just who provided the beeps and boops of the loveable but cranky droid Chopper. The end credits to the finale revealed the truth—he was voiced by none other than Dave Filoni himself! "I had a lot of people attempt to do it," he explained, "but I was like, 'Guys, guys, no. Chopper's a likeable jerk. Let me show you.'" As a result, Filoni provided the initial voice for the droid, intending to find a replacement voice actor later, but he ended up being a perfect match for the cranky droid.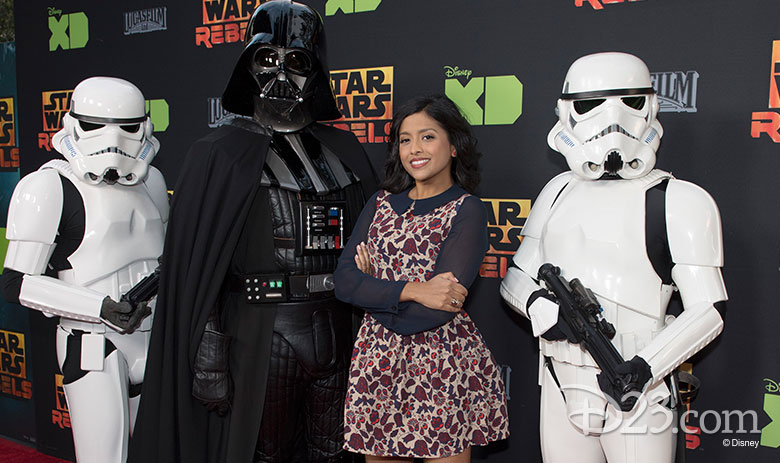 Tiya Sircar was the only cast member who knew how the show ended.
The most emotionally impactful part of the finale episode was, for many fans, Sabine Wren's ending voiceover narration explaining the characters' fates. As a result, Sircar was the only one who knew exactly how the show would end. Sircar recalled, "First of all, I was shocked that Dave Filoni entrusted me with that information. I did not tell a soul, which was very difficult!" And Sircar was put to the test. She remembered, "We recorded our last episode all together, and then I stayed behind and recorded my part and was sobbing, and then we had our big wrap party directly after that!" But Filoni's trust was well-placed—the remaining cast was just as shocked by the ending as the fans in the audience.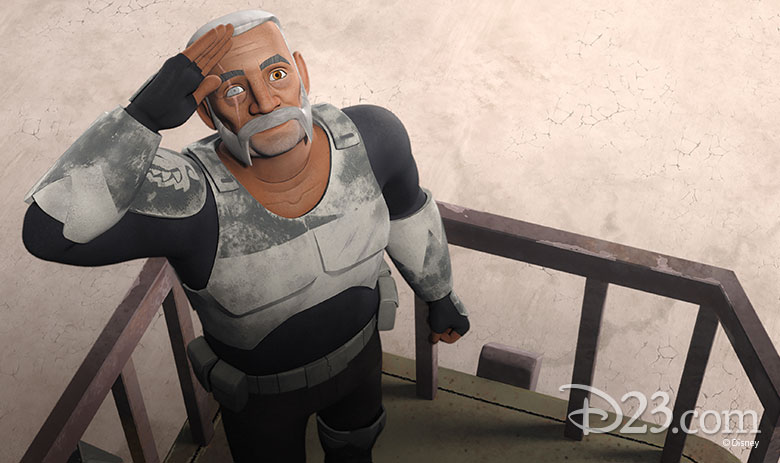 The ending was always supposed to be happy.
For years, fans of Star Wars Rebels have all been asking the same question: If none of these characters appear in Star Wars: A New Hope, and all the Jedi have been wiped out, what is going to happen to our heroes? While the animated series Forces of Destiny and certain Easter eggs in Rogue One: A Star Wars Story confirmed that Hera and Chopper make it out alive, the fates of the rest of the cast had fans worried they would need to bring a lot of tissues to the finale… Filoni, however, never had that worry.
"So many people are obsessed with everyone dying, and I was bewildered by it!," he explained with a laugh, adding, "I've seen the original Star Wars trilogy that people like so much, and it's not like a 'death count' type of movie-making. It's a rather positive outcome, which I enjoy."
While fans may have thought a dark ending was a forgone conclusion, to Filoni the idea of a happy ending was necessary to the narrative of Star Wars Rebels. So seeing Ahsoka return to lead Sabine on the quest for Ezra made perfect sense.
"I always like that in stories," he said, "One thing ends, and another one begins, and it continues. And that's a saga."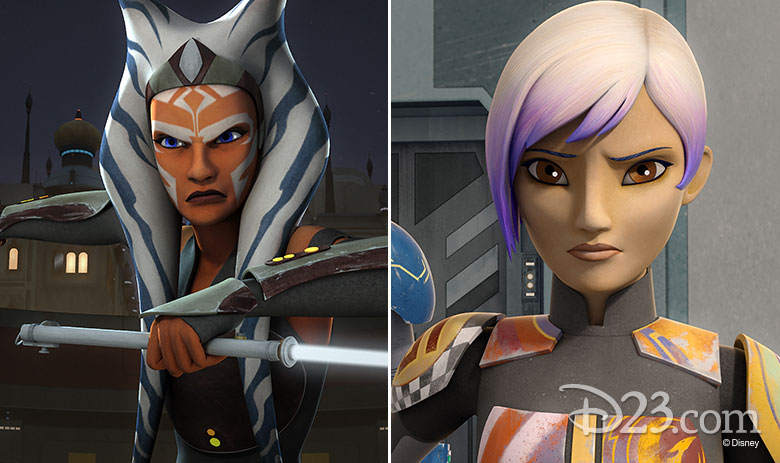 What will happen to Ahsoka and Sabine?
Of course, the new story that began at Star Wars Rebels' end was one that fans are already hoping will become a new show. When asked if we'd ever get to see a TV show of Ahsoka and Sabine searching for Ezra, Filoni jokingly asked to massive cheers from the crowd, "Would you watch that show?"
The answer is, of course, a resounding "Yes!" Will it happen? Filoni was tight-lipped. "Obviously, it'd be intriguing," he said, "It'd make a good story… We'll see."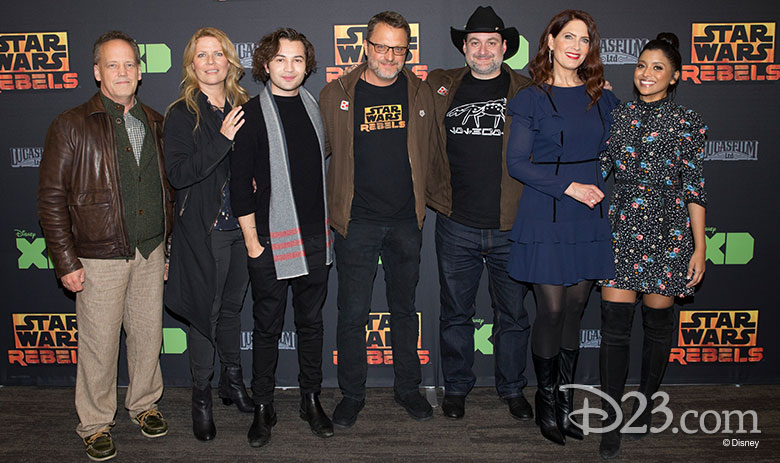 The whole cast was emotional by the ending.
The screening was not only the first viewing for the fans in attendance—this was also the first time the cast got to watch the finale in full. Filoni loved every moment of it, saying, "It's kinda funny to watch you guys. I'm really enjoying it."
The ending brought out the emotions from every member of the cast, but it was Gray who explained best why the series had such a big impact on both the cast and the fans. He shared, "When you have a lot of people banding together for the right thing, you can move mountains. And I think that's what Star Wars is all about."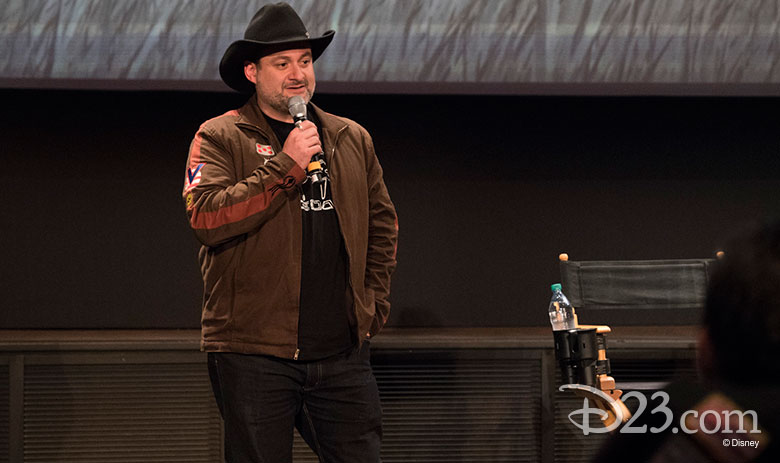 What Filoni learned from George Lucas…
While this was Filoni's second animated series about the Star Wars universe, this was his first time creating it without the help of George Lucas. Filoni worked with Lucas while helming Star Wars: The Clone Wars, and credits the Disney Legend for much of his own ability to create Star Wars stories.
Filoni explained, "I believe very strongly that Star Wars is a cultural phenomenon because George knew what he was doing. That's what Rebels taught to me, that I had to pass on everything I learned."
Just like all of the fans out there, Filoni can't help but be in awe of the phenomenon that Lucas started: "It's a special thing, Star Wars. It's a limitless galaxy of imagination."