By Zach Johnson
Ready to tune in for television's biggest night?
The 72nd Primetime Emmy® Awards, airing live on ABC, will undoubtedly be a ceremony unlike any other. Returning to host the show for the third time, executive producer Jimmy Kimmel will help bring together 138 stars from 114 locations across 10 countries for one unpredictable night. Due to the global health crisis, he will host the show from inside Los Angeles' Staples Center, which will have no audience or red carpet. "It's the biggest possible venue," says Kimmel. "We want to space the few people that will be there out as much as possible." That means the majority of the nominees, presenters, and winners will make remote appearances for the first time ever. "It's a massive undertaking," explains Kimmel. "Just think about having a Zoom with your family and how complicated that is!"
Since his role as host and executive producer was announced in June, Kimmel has been hard at work to ensure the production is unforgettable. "When I do my show [ABC's Jimmy Kimmel Live!] every night, I have a monologue, we write jokes, and we come up with some funny stuff. For the Emmys® or for the Oscars®—or for any big awards show—you want the very best possible jokes. It's a rare occasion where you're really trying," he says with a laugh. "My motto during my talk show is: '90 percent is fine.' In this case, we want to give somewhere in the neighborhood of 98 [percent]… sometimes even up to 100 percent!"
Here's everything you need to know ahead of this year's show: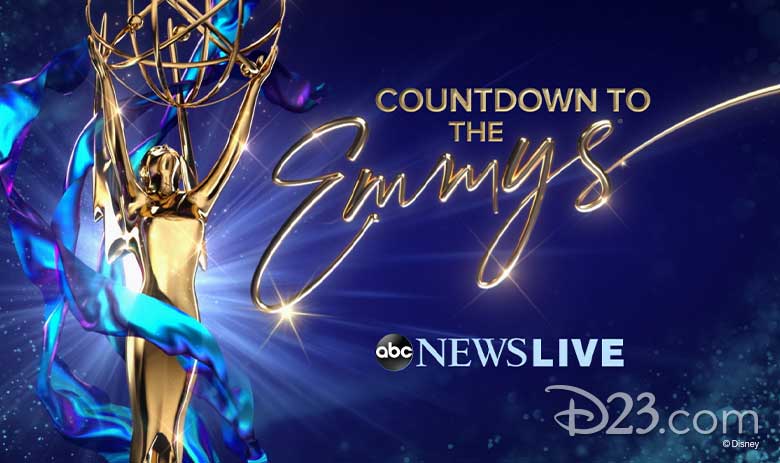 How and when can I watch the pre-show?
ABC News Live's Countdown to the Emmys, a 90-minute live special, will be hosted by Good Morning America weekend co-anchors Eva Pilgrim and Whit Johnson and ABC News correspondent Janai Norman, live from ABC News headquarters in New York City. The live-stream will begin Sunday, September 20, at 6:30 p.m. ET/3:30 p.m. PT. Available globally and to more than 200 million streamers through distribution of ABC News Live, it will feature live interviews with nominees, predict winners and possible upsets, spotlight the unprecedented year for TV production, and revisit some of the greatest red carpet fashions of the past—along with a glimpse at this year's "couch couture." Joining Pilgrim, Johnson, and Norman will be ABC News correspondent Chris Connelly and ESPN's The Undefeated senior entertainment reporter Kelley Carter, who will be posted outside the Staples Center.
How and when can I watch the 72nd Primetime Emmy Awards?
ABC will broadcast the show live on Sunday, September 20, beginning at 8 p.m. ET/5 p.m. PT. Those who subscribe to Hulu + Live TV can also stream the ceremony live on ABC. Preceding the 72nd Primetime Emmy Awards at 7 p.m. ET/6 p.m. CT will be a special episode of the game show Celebrity Family Feud (which will air at 9 p.m. MT/11:36 p.m. PT) featuring Brad Garrett vs. Ray Romano and Fall Out Boy vs. Weezer.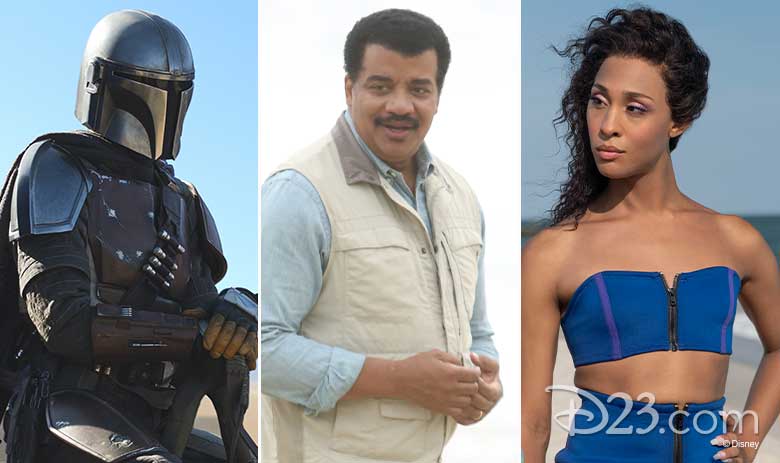 Who are the nominees?
The Walt Disney Company received an impressive 145 nominations, led by Disney+'s The Mandalorian with 15. Other nominations spanning ABC, Disney Channel, Disney Television Studios, Disney+, ESPN, FX, Hulu, and National Geographic include The Handmaid's Tale and Mrs. America with 10; The Oscars with nine; What We Do in the Shadows with eight; Pose with six; Little Fires Everywhere, The Politician, and This Is Us with five; American Horror Story: 1984, black-ish, The Cave, Devs, Jimmy Kimmel Live!, Live in Front of a Studio Audience: "All in the Family" and "Good Times," and Normal People with four; Dancing with the Stars, The Last Dance, The Little Mermaid Live!, Modern Family, Ramy, and The Simpsons with three; The Great, Life Below Zero, Shark Tank, and Tales from the Loop with two; and the 2019 American Music Awards, Bob's Burgers, Cake, A Celebration of the Music from Coco, Central Park, The Conners, Forky Asks a Question, Godfather of Harlem, Hillary, Homeland, How to Get Away with Murder, The Imagineering Story, National Geographic Presents Cosmos: Creating Possible Worlds, The Rookie, Sea of Shadows, Star Wars Resistance, The World According to Jeff Goldblum, and Wu-Tang: An American Saga with one. To view the full list of the Television Academy's nominees, please visit Emmys.com. After the ceremony, D23.com will publish a list of winners from across The Walt Disney Company.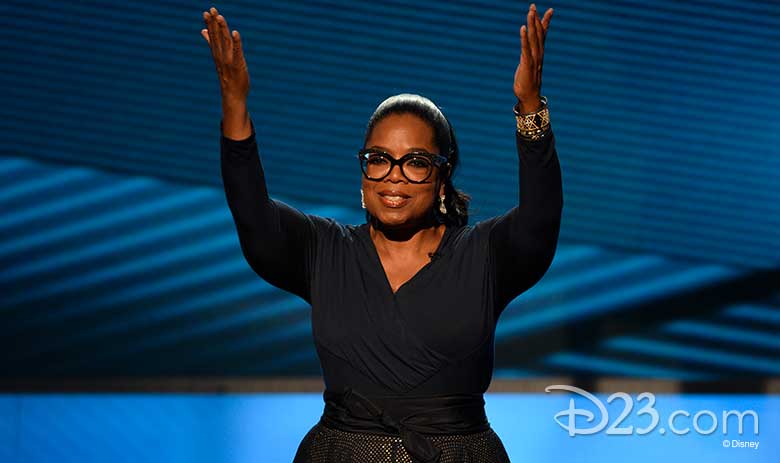 Which celebrities will appear during the ceremony?
Familiar faces including Anthony Anderson, Jason Bateman, Sterling K. Brown, Ty Burrell, Laverne Cox, D-Nice, America Ferrera, Morgan Freeman, Ilana Glazer, Abbi Jacobson, Ken Jeong, Mindy Kaling, Tatiana Maslany, Lin-Manuel Miranda, Bob Newhart, Randall Park, Issa Rae, RuPaul, Patrick Stewart, Jason Sudeikis, Gabrielle Union, Sesame Street's Count Von Count, J.J. Watt, Lena Waithe, and Disney Legend Oprah Winfrey are scheduled to make appearances, with more surprises and special guests to be announced closer to the broadcast. "The show this year will be a mix of celebrities and people to whom we want to pay tribute for their work during this pandemic," reveals Kimmel. "There will be more noncelebrities involved in this show than there've ever been."
Who will be performing?
Grammy® Award winner H.E.R. has been tapped for a special "In Memoriam" piece.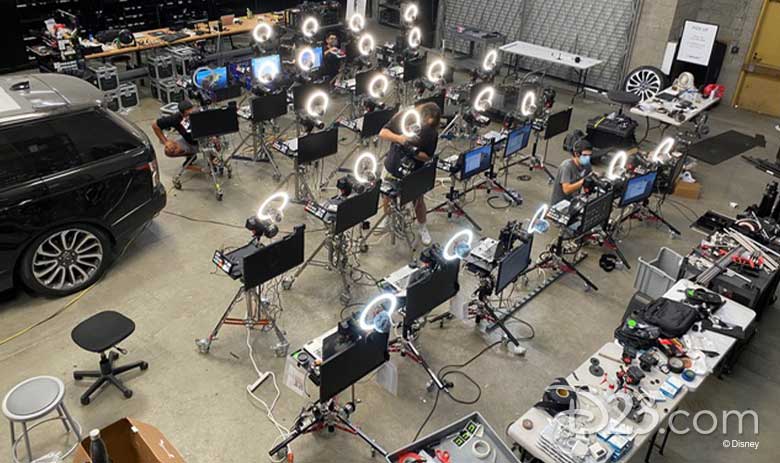 What will the virtual production look like?
Adhering to social distancing and safety guidelines, camera operators will be remote and on site with most of the nominees—meaning more than 100 live feeds will be wired through the Staples Center's production facility. "Because we can't really rely on people operating their equipment at home, we are sending out these video packages. It's a box and it has a camera in it and it will connect you right to the Emmys. I guess the hope is that after the Emmys, people will send this stuff back. I don't think I would. If I won, I would send it back," Kimmel says. "If I didn't win, I would keep it. That would be my award for the night."