By Sarah Sterling
MagicBand+ is coming to Disneyland Resort October 26 with all the magic and convenience you love, plus more abilities and exciting features to come. Here's everything you need to know about what MagicBand+ does and how you can use it to enhance your next visit to Disneyland Park and Disney California Adventure Park!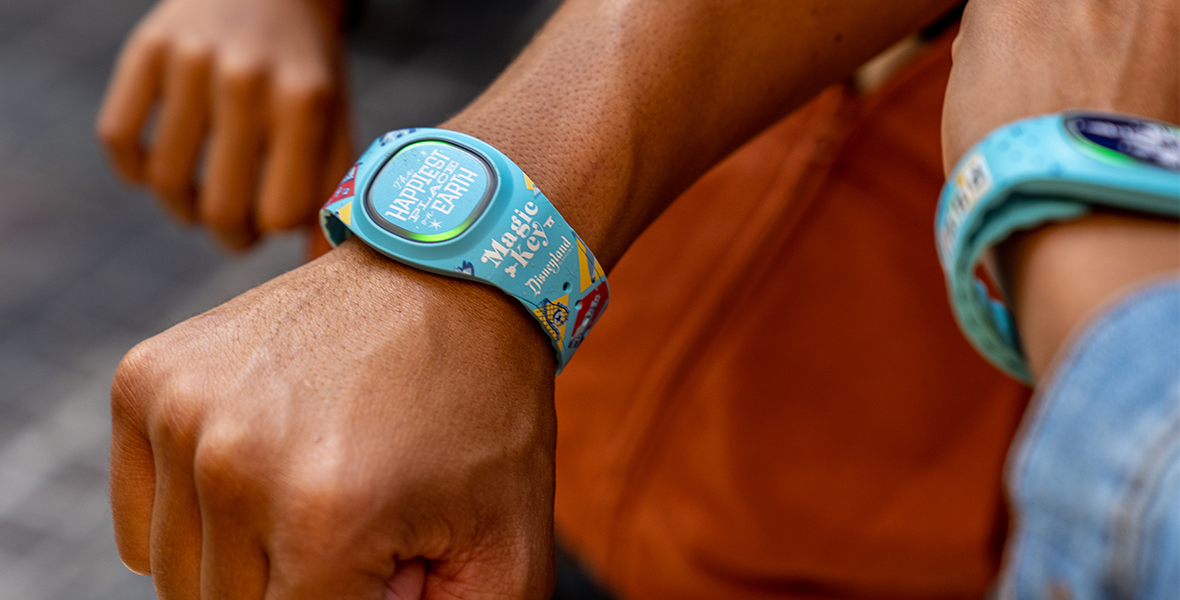 MagicBand+ will offer hands-free theme park entry to Disneyland and Disney California Adventure and can be scanned at your favorite attractions for Lightning Lane entrance check-in. No more hastily pulling out your phone or looking for your ticket when you check in at attractions—your key to the magic can now sit conveniently on your wrist for an easy, seamless experience. Additionally, you can link your Disney PhotoPass photographer photos to your Disney account with MagicBand+. This new generation of wearable tech is easy to use and comfortable for guests of all ages.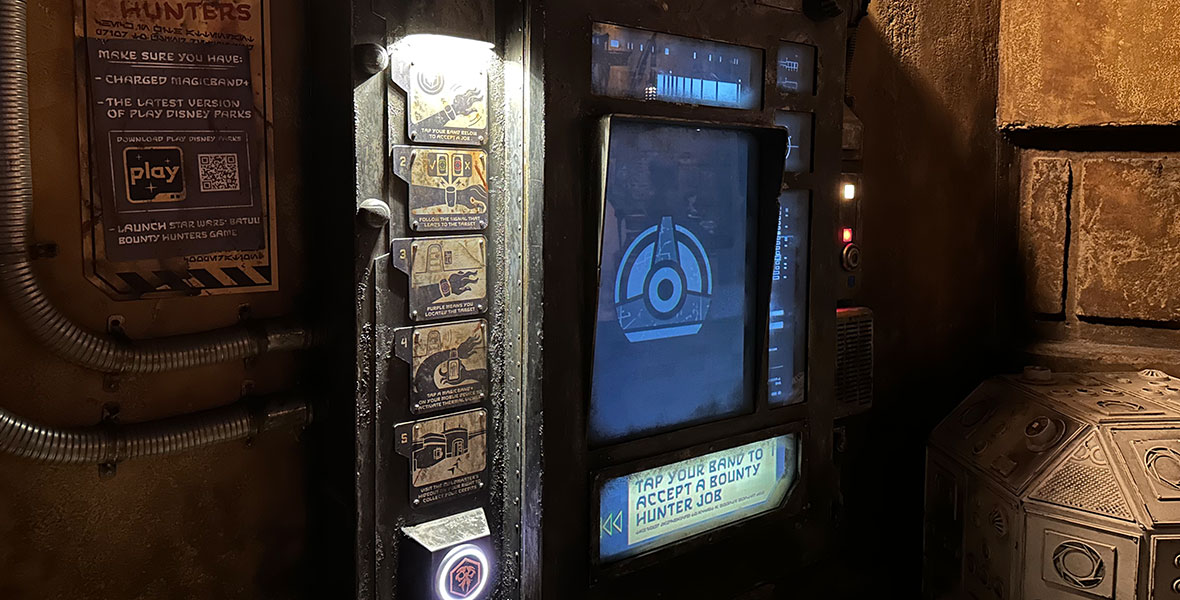 Star Wars: Galaxy's Edge will offer new immersive experiences through MagicBand+ with the introduction of Star Wars: Batuu Bounty Hunters. "We wanted to create a place where you could truly live your own Star Wars adventure. This idea of you becoming part of the story was critical to everything that we did," explains Asa Kalama, Executive of Creative & Interactive Experiences, Walt Disney Imagineering. "MagicBand+ has allowed us to finally deliver against that last archetype that we wanted to bring to life (the bounty hunter)." In Star Wars: Batuu Bounty Hunters, guests can track down virtual targets using vibrations and lights on their band to guide them; MagicBand+ will turn green when you are headed in the direction of your bounty and red when you are going the wrong direction. Haptic feedback will speed up as you approach the door that hides your target. Once found, you can return to local guild master Raga Bua to receive galactic credits and a new mission!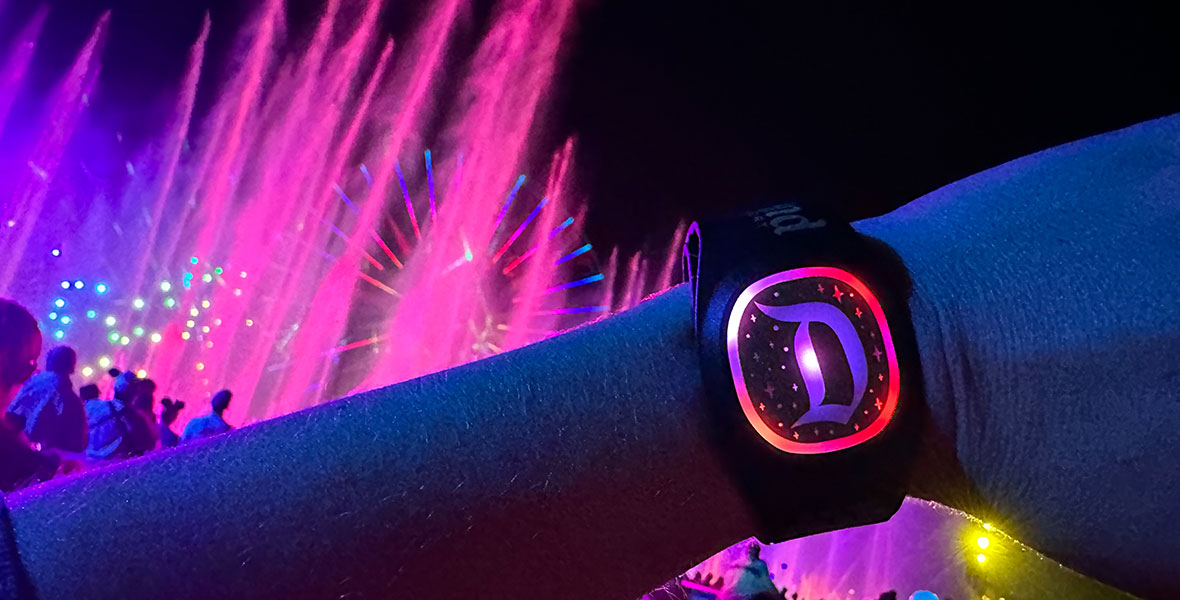 Guests will be able to see and feel their park experiences with MagicBand+'s color-changing LED lights, haptic vibrations, and gesture recognition. New immersive elements to entertainment in Avengers Campus will become available, and MagicBand+ illuminates and pulses in sync with nighttime spectaculars like World of Color in Disney California Adventure and Fantasmic in Disneyland. Come 2023, MagicBand+ will also interact with new Disney100 Years of Wonder offerings like World of Color – One.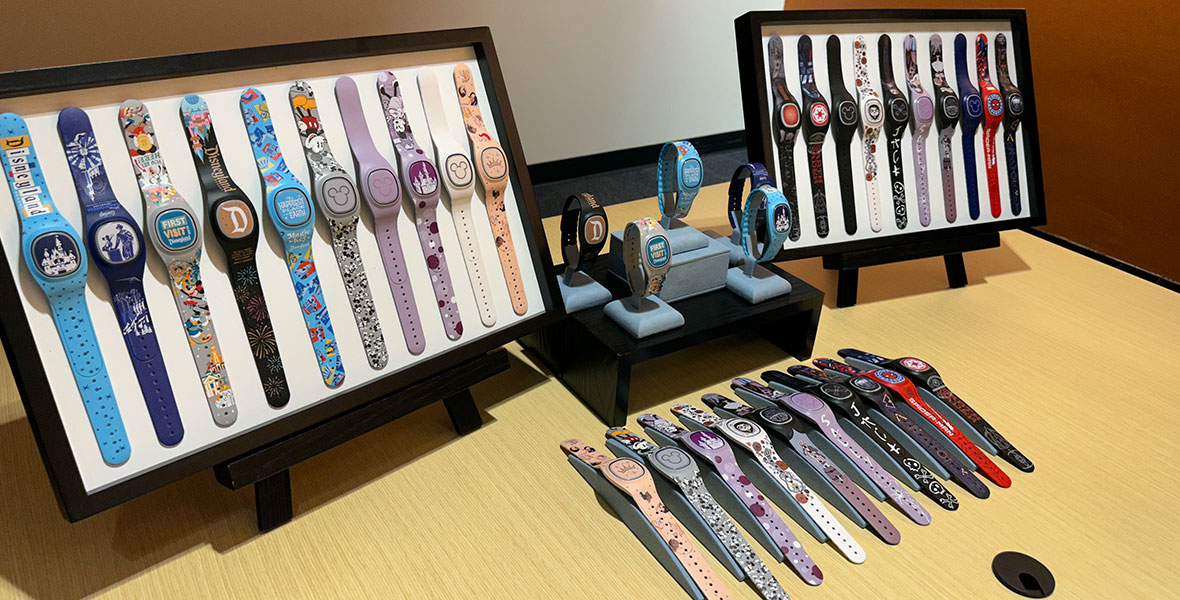 To enjoy all that MagicBand+ has to offer, guests will need a Disney account and the Disneyland app to pair their band to their phone. MagicBand+ can be updated as needed with in-app upgrades and is more customizable than ever before—giving guests the ability to set color schemes; adjust motion recognition settings; and opt in or out of haptic vibrations. These bands are also rechargeable and come with their own USB charging cable.
MagicBand+ launches at Disneyland Resort for all guests on October 26, 2022. Cast Members, Magic Key Holders, and Disney Vacation Club members can get early access to MagicBand+ starting October 19!
Stay tuned to D23.com for more updates on Disney Parks around the globe.