By Nicole Nalty
There's always something to celebrate at Disney Parks! Disneyland Paris just shared exciting details surrounding its 25th-anniversary celebration, beginning March 26, 2017. From a new parade to new attractions, there's much to see during this sparkling jubilee:
1. Mickey presents "Happy Anniversary Disneyland Paris"
Watch as Mickey invites all of his famous friends for a larger-than-life anniversary party, taking place daily in Disneyland Park.
2. See the Stars
What better way to commemorate a milestone anniversary than with a brand-new parade? Disney Stars on Parade will debut on Disneyland Park's parade route and will feature favorite Disney characters on stunning new floats.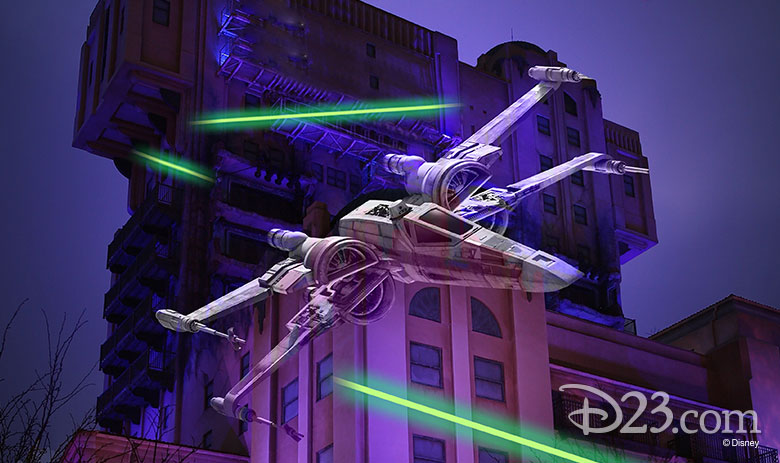 3. Feel the Force
A favorite at Walt Disney World Resort and Disneyland Resort, Star Tours: The Adventures Continue will land in Disneyland Park, taking guests on an epic journey through multiple Star Wars destinations. Space Mountain: Mission 2 will also feel the Force when Star Wars Hyperspace Mountain debuts in Disneyland Park.
4. The Starlit Princess Waltz
Mickey's not the only host during this party—the Disney Princesses will enjoy their own festivities at Disneyland Park. Fans of the Disney Princesses will be able to see some of their favorite leading ladies during this sparkling new show.
5. Disney Illuminations
Favorite Disney stories come to life in a brand-new nighttime spectacular at Disneyland Park. Sleeping Beauty Castle will transform with dazzling lights, projections, and breath-taking special effects, taking guests into the world of Disney animated films—including The Little Mermaid and Frozen—and live-action favorites, such as Beauty and the Beast, Star Wars, and Pirates of the Caribbean.