By the D23 Team
Starting June 4, aspiring Super Heroes can adventure to Avengers Campus at Disneyland Resort and live out their heroic dreams. If you're one of the many who can't wait to explore Disney California's Adventure's newest land and make memories alongside characters like Spider-Man, Iron Man, The Wasp, Black Widow, and more, we've rounded up everything to know while planning your next mission to Disneyland Resort. We've already shared everything we know about the new land, along with a first look inside the campus—here's what else you need to know about Avengers Campus.
Check out the Guide Map: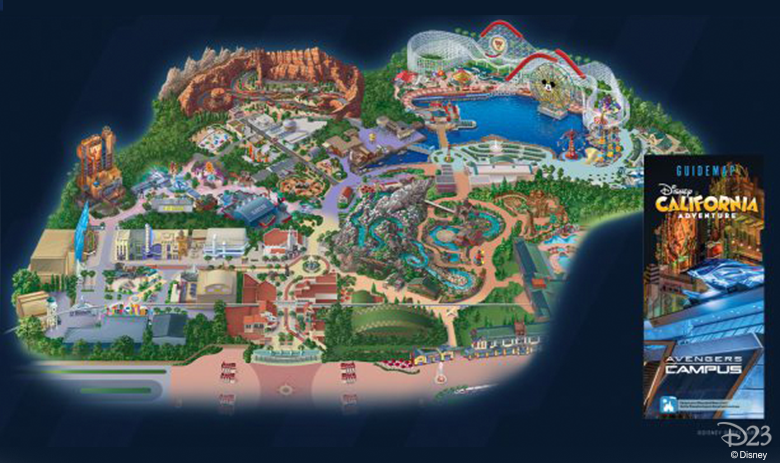 Put yourself on the map—literally—with the first look Disney Parks Blog provided of the guide map. Check out the full map on the blog so you can lead your team to all the epic action on your next trip.
Your Ultimate Checklist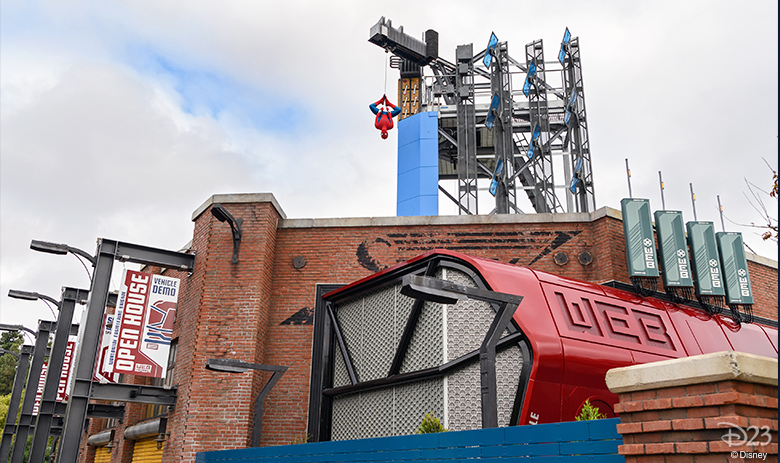 There are always essentials to cross off your list before your next trip: Mouse ear headband? Check. Comfortable shoes? Check! Theme Park reservation? Make sure you have everything you need and that you have the most up-to-date information on Disneyland Resort by checking out a handy-dandy checklist provided by our friends at Disney Parks Blog here. Their guide includes details on the virtual queue for WEB SLINGERS: A Spider-Man Adventure, details about mobile ordering your super sustenance, and more!
Get A First Look With D23 Inside Disney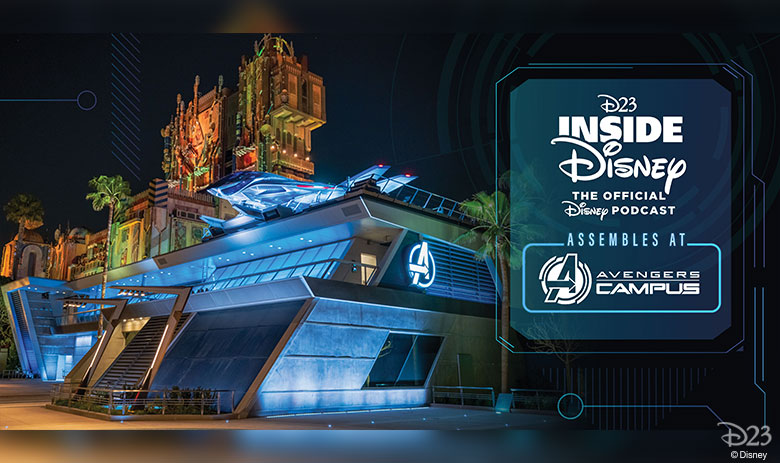 The hosts of the D23 Inside Disney podcast are making a super mission to Avengers Campus to give YOU the inside scoop on the new land. Get all the info here on how to watch this special video episode on Avengers Campus' opening day.
Prepare to Shop 'til You Drop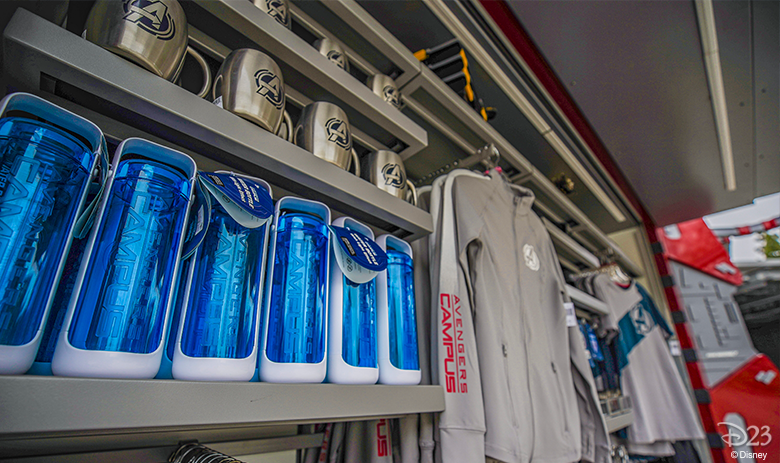 Super Heroes need super gear—and Avengers Campus has everything an aspiring hero needs to save the day! Disney Parks Blog has the scoop on three mercantile shops in the campus that have gadgets, gizmos, and some really cool T-Shirts. Check out their merch guide here.
Plan Your Super Snacks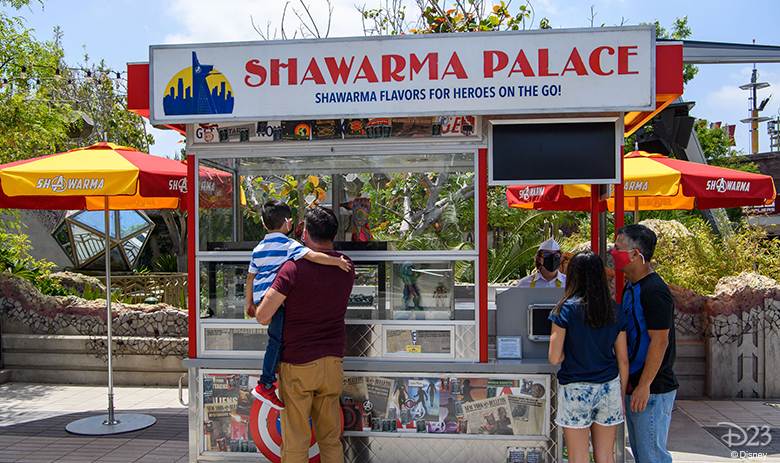 After saving the day, you might get a craving for shawarma—well, you're in luck! Channel your inner Avenger at the Shawarma Palace—plus, more treats and eats you can't miss. We've rounded up 5 epic eats you need to try and Disney Parks Blog has a complete list of all the super snacks and fantastic foods available at the campus here.
Keep an Eye Out For Daring Details
What's an adventure with the Avengers without some Easter eggs? With an immersive land like Avengers Campus, there are unique details to spot everywhere, and we talked with an Imagineer about 5 details dedicated fans will want to spot. Get the inside scoop here.
Make Sure To Get Your Tickets and Reservation
Ready to visit Avengers Campus? Make sure you have your ticket and reservation! All guests (ages 3 and older) need to have both a ticket and theme park reservation for the same park on the same date in order to visit a theme park. Disney Parks Blog recently announced a new way for guests to purchase theme park tickets at the same time they make park reservations. The booking window for theme park reservations has expanded out to 120 days, allowing guests even more time to plan their return to the resort! Check the theme park reservation calendar for availability. For full details on booking tickets and reservations to the park, check out Disney Parks Blog for details.