By Beth Deitchman
Do you want to have a truly magical day without leaving the comfort of your home? Thanks to our friends at Disney Parks, it's possible to plan a day-long adventure that takes you from sunrise over a stunning castle to that final "kiss goodnight." And along the way, you'll enjoy thrills from iconic attractions, chills evoked by performances of best-loved Disney songs, and tasty spills (we promise!) as you concoct favorite Disney Parks treats and eats in your very own kitchen. Check out our roundup, below, and visit the Disney Parks Blog daily for more #DisneyMagicMoments to stir the imagination, inspire the heart, and invite guests to just have fun, wherever they may be.
Gaze at the Sunrise
It's OK if you want to sleep in past dawn—we've got you covered, with sunrises over Disney Parks around the globe.
Discover new details and hear the sounds of Mickey's Toontown in Disneyland Park like never before.
The sunrise from Cinderella Castle at Walt Disney World Resort is as stunning as one might expect at the most magical place on Earth.
Watch the sun come up over Cars Land at Disney California Adventure Park and soak up the towering Cadillac Range mountains, the undisturbed sounds of Route 66, and the natural beauty of the Ornament Valley.
Visit the Disney Parks Blog for a breathtaking time-lapse video that showcases the sunrise over Disneyland Paris' Sleeping Beauty Castle in just 90 seconds. C'est magnifique!
These Toy Story sunrises will have you greeting the day with a "Howdy!" in place of "Good morning!" From the Toy Story Hotel at Shanghai Disney Resort and Toy Story Playland at Walt Disney Studios Park at Disneyland Paris; to Toy Story Land at Hong Kong Disneyland and Disney's Hollywood Studios; these stunning vistas truly "reach for the sky."
"Bright suns" is the customary morning greeting on the planet Batuu, and you'll understand why in these sunrise views from Star Wars: Galaxy's Edge.
Disney's Animal Kingdom Theme Park offers so many unique vantage points for the morning light—from Harambe Market to the floating mountains of Pandora – The World of Avatar to the park's iconic centerpiece, the Tree of Life. Each sunrise vista is more spectacular than the next; see them all here on the Disney Parks Blog.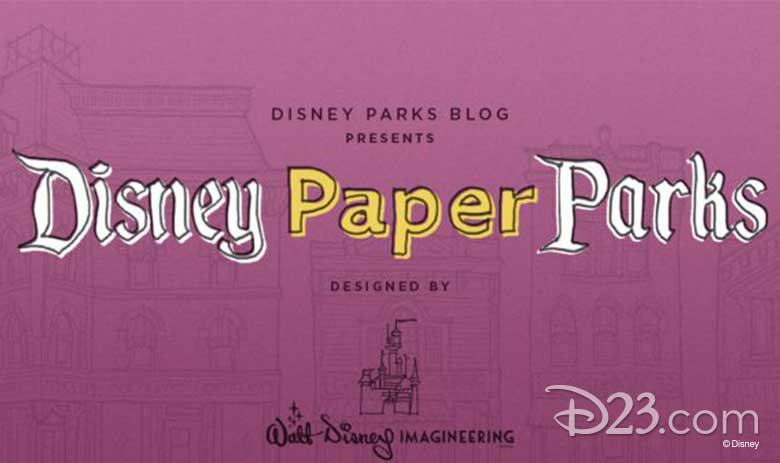 Construct Your Own Disney Paper Parks
This at-home activity begins with the creativity of the architects and designers from the Walt Disney Imagineering Design + Planning Studio, along with a few items you likely have on hand—paper, scissors, and glue—and ends with an exquisite 3-D version of Main Street, U.S.A., complete with floats from the Magic Happens parade and more. These printable activity sheets—both Part 1 and Part 2, complete with instructions—are available for download now.
Enjoy Virtual Thrills on Favorite Attractions
In the mood for a swinging journey on the Seven Dwarfs Mine Train or a fast-paced adventure as you avoid the infamous, elusive yeti on Expedition Everest? Or is a leisurely cruise aboard it's a small world more to your liking? Our friends at Disney Parks have made it possible for you to experience all of these classic attractions right in your home, and even learn a few facts you might not have gleaned while riding them in person. We've shared a few of our favorites, below, with more available on the Disney Parks YouTube.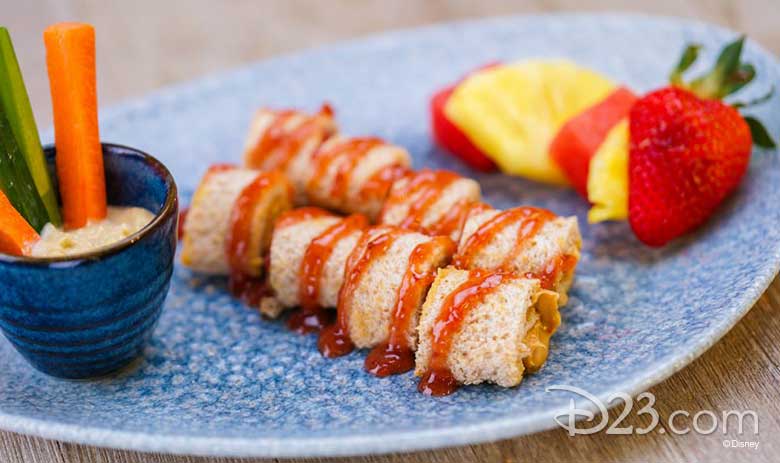 Cook Up Disney Parks Magic at Home
Are you nuts for the Peanut Butter & Jelly Milk Shake from 50s Prime Time Café at Disney's Hollywood Studios? Do you find the thought of making a big pot of the famous Canadian Cheddar Cheese Soup from Le Cellier Steakhouse at EPCOT to be extremely comforting right now? Do you want to start your morning with a warm plate of Tonga Toast from Disney's Polynesian Village Resort? (All of these are proverbial questions, by the way.) You can find these recipes—and more—on the Disney Parks Blog. Venture forward with a healthy appetite; the more you see, the more you'll want to make!
Tour Walt Disney World and Disneyland with the Resorts' Security Teams
Back in May, members of the Security teams at Walt Disney World Resort and Disneyland Resort "took over" the resorts' Twitter accounts (@WaltDisneyWorld and @Disneyland) and provided their own unique perspectives on the Parks. Meet the teams and check out their adventures here on the Disney Parks Blog.
Bring the Galaxy Far, Far Away Directly to Your Home
The Force is strong in the Droid Depot app, which enables fans to enjoy an out-of-this-galaxy experience with their BB-series or R-series astromech droid unit. The droids—which can be found in Droid Depot at Star Wars: Galaxy's Edge—can interact with elements during visits to Batuu, but now, thanks to the free app, they will interact with you at home, as well. And if you haven't already built an astromech droid unit, you'll want to set your coordinates for the Droid Depot app nonetheless, where you can build a digital droid (or several) and create a whole new virtual collection. Droids can be customized before they go on a host of in-home adventures… which can even include some intergalactic fancy footwork, accompanied by some of DJ R3X's most danceable jams. These are the droid adventures you're looking for! Find out more on the Disney Parks Blog, and download the Droid Depot app for free in the U.S. and Canada on the App Store or Google Play.
Host a Video Chat Filled with Disney Magic
While you're video conferencing with friends and family, why not go to Shanghai Disneyland, Pandora – The World of Avatar, or Sleeping Beauty Castle at the Disneyland Resort? A stunning variety of virtual backgrounds featuring Disney Parks locations from around the world can be found on the Disney Parks Blog.
Take a Break for the Magic Happens Parade
Plant yourself firmly in the middle of Main Street, U.S.A. at Disneyland Park and relive every moment of the Magic Happens parade, which debuted on February 28 of this year. The parade features nine newly designed floats, highlighting magic from classic Walt Disney Animation Studios tales, such as The Sword in the Stone, Cinderella, and Sleeping Beauty, along with more recent stories such as Frozen 2, Moana, and The Princess and the Frog, as well as Disney and Pixar's Coco. The video below puts fans at home in the best seat in the house to enjoy a close-up look at the floats, which were created as pieces of moving art. And, with an energetic musical score and new songs co-composed by singer/songwriter Todrick Hall, your toes are sure to be tapping along in no time.
Travel Around Disneyland with Disney+
So many of our favorite experiences at the Disneyland Resort have been inspired by favorite Disney films, beginning with the iconic Sleeping Beauty Castle—and so many of these films are now on Disney+. Our friends at the Disney Parks Blog have put together a collection of movie titles that every Disney fan can watch to feel a little closer to Walt's first park. Have a hankering to visit Critter Country? Put Winnie the Pooh in your queue. Or, if you're feeling a little zanier, check out A Goofy Movie or Who Framed Roger Rabbit? for a Mickey's Toontown vibe. The Disney Parks Blog has the ultimate watchlist… you simply have to pop the popcorn!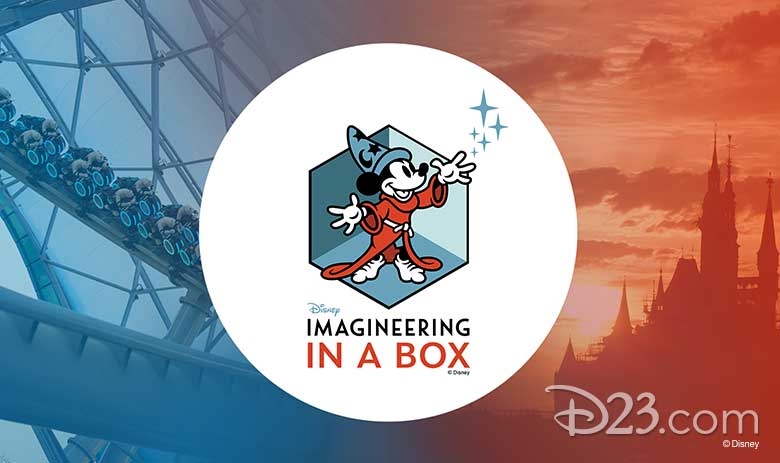 Take a Closer Look Behind the Magic Through Imagineering in a Box
If you're like us during any Disney Park visit, you spend a fair amount of time thinking to yourself, "How did they do that?" Imagineering in a Box—a free, online educational curriculum available through Khan Academy—provides a one-of-a-kind learning experience that draws from the diverse talents of Disney Imagineers around the world. Through 35 educational videos, learners of all ages can discover a curriculum featuring project-based exercises that apply science, technology, engineering, art, and math to create themed experiences. Begin making your own magic now at KhanAcademy.org.
Sing Along with #VoicesFromHome
It only takes a few bars from the Dapper Dans for you to be transported to Main Street, U.S.A.—even if you're just in your living room. The same can be said for EPCOT's Mariachi Cobre, known for their vibrant and warm performances at the Mexico Pavilion, and the Voices of Liberty, whose a cappella melodies bring patriotic music to life at the American Adventure. They've continued to bring #VoicesFromHome to our homes, and it's the perfect soundtrack to make any day feel more magical. Here are a few selections to get your heart singing; visit the Disney Parks Blog and search #VoicesFromHome for more.
End with a Spectacular Grand Finale
As the story goes, Walt Disney himself thought that a fireworks show was the perfect end to a day exploring the park, a "kiss goodnight" for guests before they returned home. Disney fans can enjoy virtual viewings that include Disneyland Paris' breathtaking nighttime spectacular Disney Illuminations and Shanghai Disney Resort's unforgettable 2016 grand-opening gala. Even now, 65 years after Disneyland's opening, there is still no bigger finish to a Disney Park adventure—in-person or virtual—nor any happier ending.