By Andie Hagemann
During the Television Critics Association's Winter Press Tour, FX showcased returning series and made exciting announcements about upcoming projects!
Hit comedy series Better Things begins its fifth and final chapter on Monday, February 28, with the Fox women moving on to the next phase of their lives. Meanwhile, award-winning series Fargo will return for a fifth installment set in 2019, and Academy Award®-winning actress Olivia Colman will star as Miss Havisham in the limited-series adaptation of Great Expectations. Plus, a peek at other forthcoming titles from FX.
Read on for all the noteworthy details…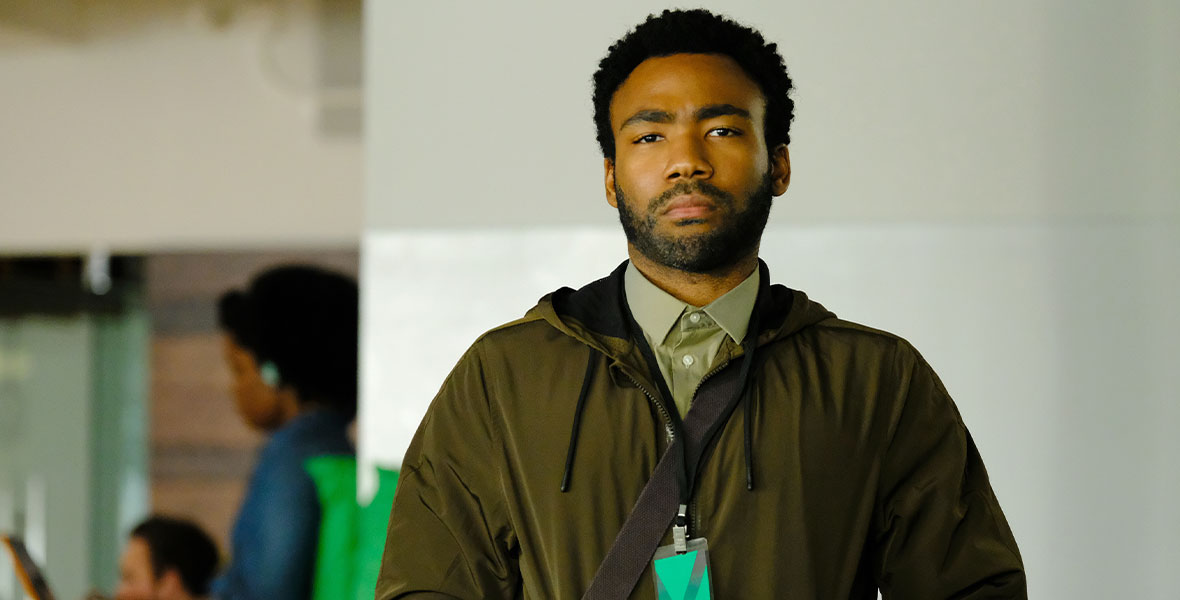 Atlanta (Season Three Premieres March 24 at 10 p.m. ET/PT on FX)
After a four-year absence, Atlanta returns with its third season premiering on Thursday, March 24, at 10 p.m. ET/PT on FX and—for the first time ever—in-season streaming the next day on Hulu. The fourth and final season is slated to debut in the fall.
Season three is set (and filmed) almost entirely in Europe, and follows Earn (Donald Glover), Paper Boi (Brian Tyree Henry), Darius (LaKeith Stanfield), and Van (Zazie Beetz)—in the midst of a successful European tour—as they navigate their new surroundings as outsiders and struggle to adjust to the newfound success they had aspired to. "We play a lot with ambiguity," said Hiro Murai, executive producer and director. "It's a lot of interactions that kind of hit you in a weird way and you don't know how to take it. And so, I think we lean into that a little bit more this season, just because it's kind of a 'fish out of water' story. The cast is in Europe and there's a literal language barrier. I think we leaned into what made us feel weird about being there."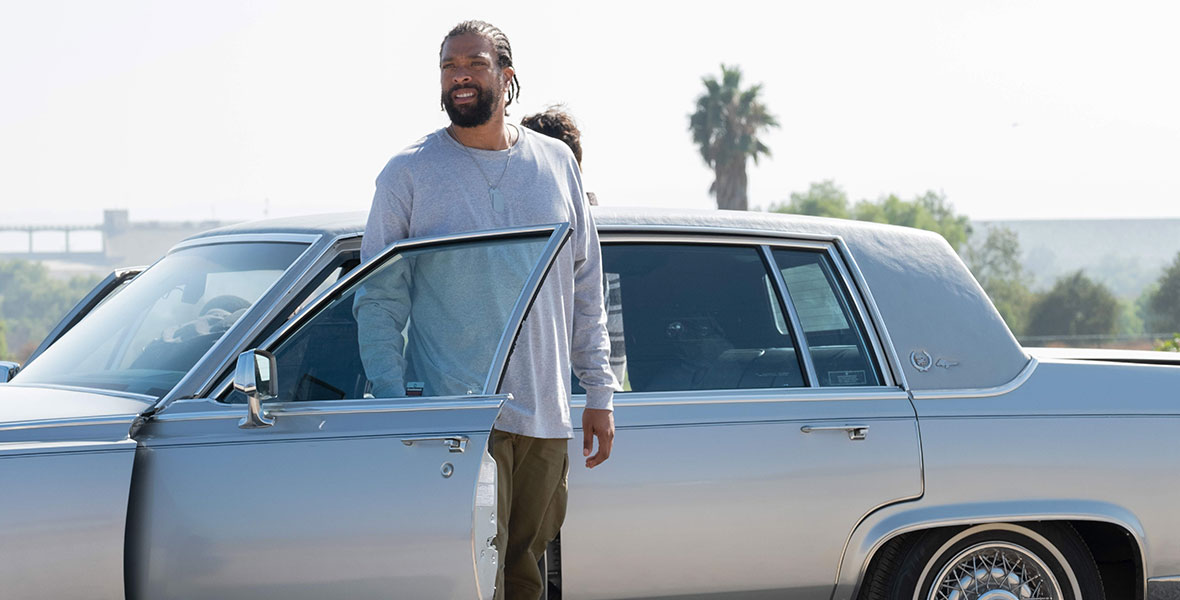 Snowfall (Season Five Premieres Wednesday, February 23 at 10 p.m. ET/PT on FX)
FX's most-watched series, Snowfall, returns for a fifth season after a critically acclaimed fourth installment. Season five premieres on Wednesday, February 23, at 10 p.m. ET/PT on FX and streaming on Hulu.
Set in the summer of 1986, Franklin Saint (Damson Idris) and his entire family are rich beyond their wildest dreams, on the verge of having everything they've ever wanted… right as the ground begins to fall out from under their feet. The sudden and tragic death of basketball star Len Bias makes the rock cocaine epidemic front-page news, the target of both Democrat and Republican lawmakers. Law enforcement is on a warpath and the militarization of the L.A.P.D. continues as police and politicians decide the only way to deal with this growing scourge is through force—and the creation of the new C.R.A.S.H. (Community Resources Against Street Hoodlums) units. The streets of south-central Los Angeles are more dangerous than ever, as the Saint family navigates the police, the warring gangs, and the CIA. Through it all, the biggest threat the family faces is each other… while they try not to let greed, resentment, and ego tear them apart.
"The essence that [the late John] Singleton implanted in me was to just be truthful—stay true to the story, true to the people of the times and really respect this time," said Idris, who is also a producer on the series. "We often talk about the bad that came out of this time, but so much good came out of it, too. It had a huge impact on pop culture, fashion, music—and that's what the show shines a lens on." Created by Singleton and Eric Amadio and Dave Andron, Snowfall is executive produced by Singleton, Andron (who serves as showrunner), Amadio, Thomas Schlamme, Michael London, Trevor Engelson, Leonard Chang, Walter Mosley and Julie DeJoie. Snowfall is produced by FX Productions.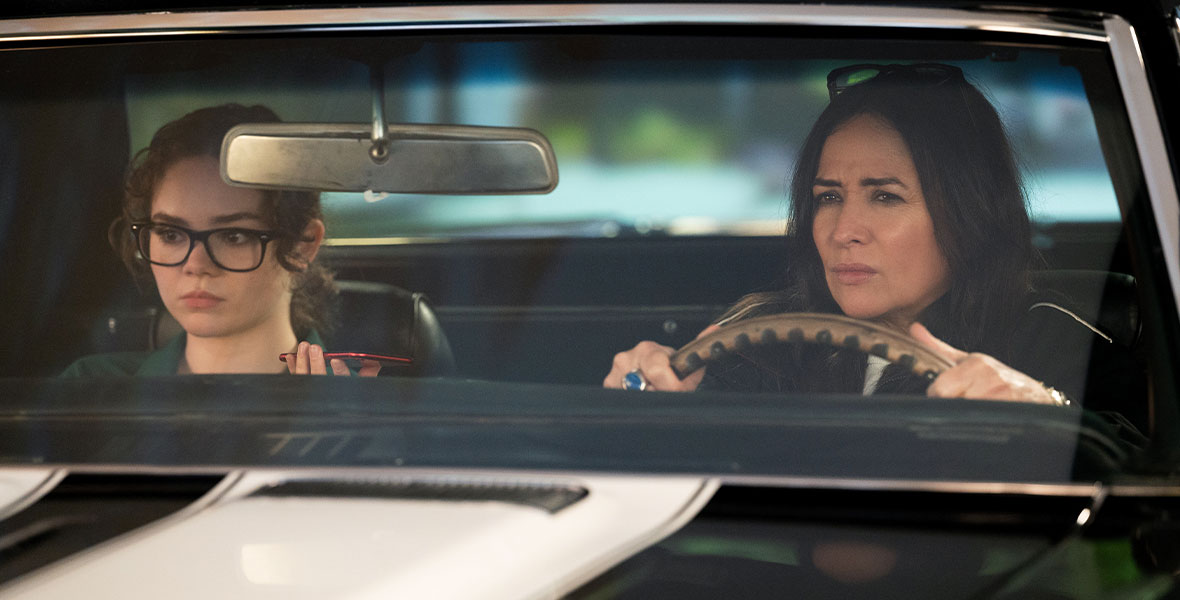 Better Things (Season Five Premieres Monday, February 28 at 10 p.m. ET/PT on FX)
The fifth and final chapter focuses on the road ahead for its unconventional, unfiltered heroine, Sam Fox (Pamela Adlon)—so devoted to her life as a working actor and single mother of three that she's left little time for that one elusive thing: herself. As she navigates three daughters, each coming of age; the challenges of her chosen career; and her mother's increasing signs of aging (as well as her own), Sam embraces each moment, and each member of her family, with a fierce love, raw honesty, and biting humor. As each of the Fox women come of age into the next phase of their life, they are inspired to reevaluate themselves, learn from the past and find their own direction.
Said director, writer, executive producer and star Adlon about the final season, "It's deeply personal to me because my kids are all grown now—and look at Olivia and Hannah and Mikey; it's shocking! I mean, we've been working on this for seven years. When you're a parent, and your kids grow up, it's like Sam says in the first episode: 'I'm jealous of everybody who gets to meet you down the road.' She's ready to launch these kids—but it's really mean that they grew up and they're leaving everybody in the dust a little bit, especially here[touching her heart]."
Watch the conclusion of the Fox family's journey beginning Monday, February 28, at 10 p.m. ET/PT on FX and streaming on Hulu.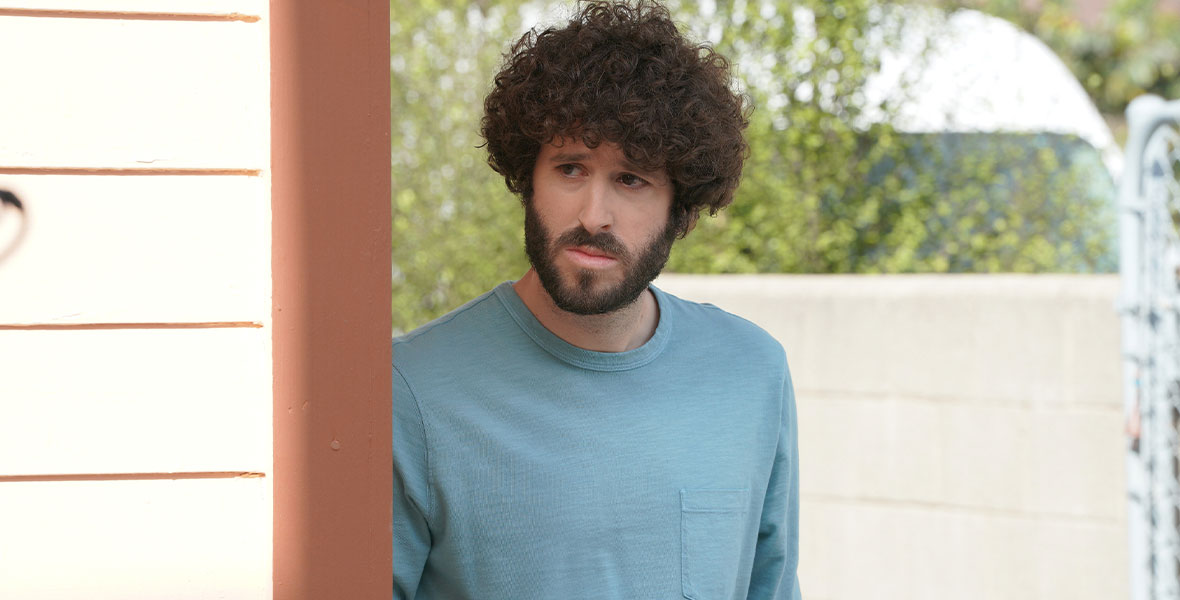 Further Announcements from FX Entertainment:
DAVE
FX Networks has renewed its hit comedy DAVE for its third season, which is set to air in 2023. Based on the life of rapper and comedian Dave Burd, DAVE is centered on a neurotic man in his late twenties who has convinced himself that he's destined to be one of the best rappers of all time. Now he must convince his closest friends because, with their help, he actually might convince the world…
The series stars Burd as Dave, Taylor Misiak as Ally, Andrew Santino as Mike, GaTa as GaTa, Travis Bennett as Elz, and Christine Ko as Emma. The series is produced by FX Productions.
Great Expectations
FX and BBC have also set the cast for Great Expectations, the six-part limited series adaptation of the Charles Dickens classic from Oscar® nominee and BAFTA Award-winning writer Steven Knight—who previously penned the FX original movie A Christmas Carol. The stellar cast will feature Olivia Colman as Miss Havisham and Fionn Whitehead as Pip—alongside Ashley Thomas, Johnny Harris, Shalom Brune-Franklin, Hayley Squires, Owen McDonnell, Trystan Gravelle, and Matt Berry.
Knight will write and executive produce the series; Tom Hardy, Ridley Scott, Dean Baker, David W. Zucker, Kate Crowe, and Mona Qureshi—the team behind A Christmas Carol—also executive producer for the BBC. Great Expectations will be produced by FX Productions in association with the BBC, Scott Free and Hardy Son & Baker. Lucy Forbes will serve as lead director.
Great Expectations and A Christmas Carol are the first two in a series of adaptations of Dickens' novels commissioned by Piers Wenger, Director of Drama and Charlotte Moore, Chief Content Officer at the BBC and FX.
Fargo
FX's Fargo—the Emmy®, AFI, Peabody and TCA Award-winning limited series created, written, and directed by Noah Hawley—will return for a fifth installment, as announced by Eric Schrier, president, FX Entertainment.
"Noah and Warren have delighted and inspired fans through four brilliant chapters of Fargo and we're thrilled to announce, with our partners at MGM, a new chapter of what has become one of TV's best and most acclaimed series," said Schrier.
Fargo has traveled through decades, cities and families, and the fifth installment will be no different: Set in 2019, it begs the question: When is a kidnapping not a kidnapping, and what if your wife isn't yours?
Peabody and Emmy Award-winning executive producer Hawley, and his production company 26 Keys, lead the creative team of the latest all-new installment of the award-winning, true crime story. Warren Littlefield and his production company The Littlefield Company also serve as executive producer, along with Joel and Ethan Coen and Steve Stark of Toluca Pictures. Fargo is produced by MGM Television and FX Productions, with MGM Television serving as the lead studio and MGM distributing the series internationally.
More FX Shows to Come…
Inspired by Jon Krakauer's New York Times bestselling book, Under the Banner of Heaven is a new limited series, adapted by Academy Award winner Dustin Lance Black and starring Academy Award nominee Andrew Garfield, Normal People's Daisy Edgar‑Jones, and Sam Worthington. The series will premiere this spring, exclusively on Hulu, Disney+ and Star+.
Coming in May is Pistol, from Oscar‑winning director Danny Boyle. It faithfully captures the story of Sex Pistols—the British‑born, anti‑establishment, punk music band who started a revolution. The six-episode limited series debuts later this spring, exclusively on Hulu, Disney+ and Star+.
Workplace comedy The Bear follows Carmen "Carmy" Berzatto (Jeremy Allen White), a young chef from the fine‑dining world, who comes home to Chicago to run his family's sandwich shop after the death of a loved one. The half-hour series from the team of Christopher Storer, Joanna Calo, and Atlanta's Hiro Murai premieres this summer and will air exclusively on Hulu, Disney+ and Star+.
The highly anticipated series The Old Man, produced by 20th Television, is now in production.
The series centers on Dan Chase, portrayed by the iconic Jeff Bridges, who disappeared from the CIA decades ago and has been living off the grid ever since. The cast is rounded out by John Lithgow, Amy Brenneman, and Alia Shawkat. The series will debut this summer on FX and the next day on Hulu and will be streamed globally on Star+ and Disney+.
The animated comedy Little Demon follows Laura Feinberg and her Antichrist daughter, Chrissy, as they attempt to live an ordinary life in Delaware, but are constantly thwarted by monstrous forces—including Satan—who yearns for custody of his daughter's soul. The series features the voices of Danny DeVito, Aubrey Plaza, and Lucy DeVito, and was created and written by Darcy Fowler, Seth Kirschner, and Kieran Valla.
The new limited series The Patient is a taut psychological thriller starring Steve Carell and Domhnall Gleeson, from creators Joel Fields and Joe Weisberg—their first project since their Emmy Award‑winning drama The Americans. It is currently in production in Los Angeles and will premiere later this year.
Limited series Class of '09, starring Brian Tyree Henry and Kate Mara, is set to premiere later this year. This FBI suspense thriller was created by Emmy Award‑winning writer Tom Rob Smith.
Welcome to Wrexham is a docuseries about the Wrexham Red Dragons football club, the third oldest professional organized soccer team in the U.K., and their devoted fans in the town of Wrexham, Wales. Rob McElhenney and Ryan Reynolds bought the club and are making a significant investment to restore this once‑great franchise and ignite renewed hope for a great, working‑class town fallen on hard times. Welcome to Wrexham will air later this year.
The docuseries Dear Mama—the story of Afeni and Tupac Shakur from award‑winning director Allen Hughes—will also debut later this year.
From ABC Signature Studios, Fleishman Is in Trouble, based on the New York Times bestseller by Taffy Brodesser‑Akner, stars Jesse Eisenberg, Lizzy Caplan, and Claire Danes. Valerie Faris and John Dayton are directors and executive producers. It is currently in production in New York.
FX recently ordered the drama series Kindred, based on Octavia Butler's classic of the same title, written by Branden Jacobs‑Jenkins and starring Mallori Johnson and Micah Stock. The popular science-fiction novel, released in 1979, is regarded as a visionary work to this day. The series begins production later this spring.
Retreat, created by Brit Marling and Zal Batmanglij, is a radical, modern reinvention of the classic whodunit starring Emmy‑nominated Emma Corrin and the recently announced Clive Owen. Production begins at the end of the month in Iceland and New Jersey.
FX recently ordered the limited series Justified: City Primeval, based on Elmore Leonard's City Primeval: High Noon in Detroit. The series will star Timothy Olyphant, who reunites with the original creative team, including Dave Andron, Michael Dinner, and Graham Yost.
Production is currently underway on the epic period drama Shōgun, based on the best‑selling novel by James Clavell. In terms of scale and scope, according to FX, it's the most ambitious production in their history.
The television series Alien—from Noah Hawley and executive producer Ridley Scott, based on the classic film of the same title—is in pre-production. This series won't begin physical production until next year.
Also, FX will debut two limited series spinoffs from 20th Television, as part of Ryan Murphy's award‑winning American Stories franchise: The first is Gladiator: American Sports Story—the story of the rise and fall of New England Patriots' Super Bowl‑winning tight end Aaron Hernandez; and the second is JFK Jr. and Carolyn Bessette: American Love Story, which chronicles the couple's love affair and tragic death.