By Andie Hagemann
ABC Entertainment, Disney Television Studios, Freeform, and Hulu Originals this week showcased new and returning series as part of the Television Critics Association's Winter Press Tour… and also made some exciting announcements! Celebrated series black-ish—which launched its momentous farewell on Tuesday, January 4, with an appearance by former First Lady Michelle Obama—will welcome several more sensational guest stars. Meanwhile, Station 19 will return for another season; comedian Jo Koy is set to star in the new single-camera comedy Josep; Promised Land debuted a new trailer ahead of this month's series premiere; Hilary Duff talks Hulu's How I Met Your Father; and much more.
Read on for all the noteworthy details…
black-ish (Airs Tuesdays at 8 p.m. ET/PT on ABC)
Having kicked off its celebratory eighth and final season with a visit from Michelle Obama, black-ish fills up its star-studded guest roster with a slate of celebrity appearances as the Johnsons prepare to say goodbye. Upcoming special guest stars this season include Andrew Bachelor (KingBach), Kent Bazemore, Simone Biles, Jeanie Buss, Daveed Diggs, Kenny "Babyface" Edmonds, Vivica A. Fox, Montrezl Harrell, Dwight Howard, Magic Johnson, DeAndre Jordan, Malik Monk, Isaiah Mustafa, Kendrick Nunn, Rajon Rondo, Reid Scott, and Stephen A. Smith, among others.
While talking about how the series was able to get so many exciting cameos for their final season, showrunner and executive producer Courtney Lilly joked, "Michelle Obama was easy because Tracee [Ellis Ross, who plays Dr. Rainbow Johnson] and Michelle are friends. It was something we wanted to do for a long time. The opportunity presented itself and it came down to, 'Hey will you send a text to your friend and see if she's interested?'"
"With Magic Johnson, we're doing an episode with the [Los Angeles] Lakers that we're really excited about, and Anthony [Anderson, who plays Dre Johnson] was our hookup for that," Lilly continued. "Tracee and Anthony essentially know everybody."
Lilly also spoke about the impact black-ish has had, and why many of their guest stars eagerly came on board in the first place. "We've been on for eight years. It's a show that people watch with their families, and they're proud to be able to sit there and be like, 'Hey, I'm on black-ish.'" He added, "People leapt at the opportunity because of the work we've done."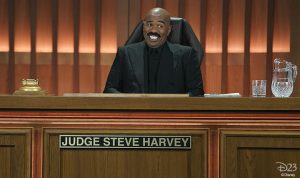 Judge Steve Harvey (Airs Tuesdays at 8 p.m. ET/PT on ABC)
Steve Harvey serves as the judge, jury and star of Judge Steve Harvey, a new unscripted series on ABC. Harvey said the courtroom comedy, which debuted last Tuesday as ABC's most-watched unscripted new series debut in a year, has been on his mind for over a decade. "I came up with this idea about 12 years ago, but I just never told anybody," he said. "I'd never sat in a pitch room about it. I'd never met with the network about it. I'd never discussed it with my team, my production company—no one. I just had this idea. We were on a zoom call with ABC… [for them] to pitch a scripted show for me, a sitcom. They got through talking about, and it was a great idea, but I wasn't that enthusiastic about doing a sitcom anymore. So, the president of ABC said to me, 'Well, Steve, what would you like to do if you could do anything?' I said, 'I always wanted to be a judge on TV.'" In fact, he already had a clear vision. "I wanted it to be funny. I wanted to be insightful. I wanted it to be not about the verdict, but about the story," Harvey said. "The next day, they greenlit it."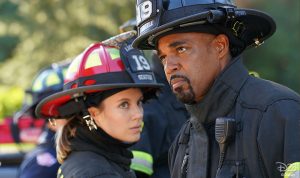 Station 19 (Airs Thursdays at 8 p.m. ET/PT on ABC)
ABC has renewed Station 19 for a sixth season! Executive producer and showrunner Krista Vernoff will continue to helm the successful Grey's Anatomy spinoff series, which takes viewers inside the tough, tight-knit and sometimes heartbreaking world of Seattle's bravest first responders, following a group of heroic firefighters as they constantly put their lives and hearts on the line. "It's a privilege to tell stories of our heroic first responders, who on our show and in real life put their lives on the line every day to keep us all safe," said Vernoff. "I'm so grateful to Disney and ABC for the early pickup for season six of Station 19! It's a tribute to the incredible work of our talented cast, crew, writers and creative team, as well as the dedication of our loyal fans who tune in every week."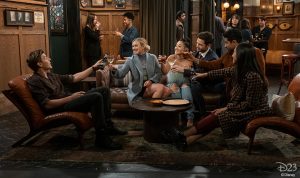 How I Met Your Father (Premieres Tuesday, January 18, on Hulu)
Hilary Duff leads the ensemble cast of the brand-new Hulu original series. In the near future, Sophie (Duff) is telling her son the story of how she met his father: a story that catapults us back to the year 2021 where Sophie and her close-knit group of friends are in the midst of figuring out who they are, what they want out of life and how to fall in love in a time full of options in the age of dating apps.
Duff stressed the new series is its own standalone story from the hit series How I Met You Mother, which presented unique challenges for the ensemble cast. "I think it's important to know that we are our own show," the actress said. "The original show was so amazing, and they were so tied into one another and did such an amazing job, but this is its own show. We're trying to create something original by stealing a few things from them that worked really well—but this is a new format for all of us. The entire cast hasn't done a multi-cam show before, and I think having someone like [director] Pam Fryman lead us into that journey was so helpful for all of us. We clicked pretty fast. Some of us watched the episodes and were like, 'Oh! We have a show! We did it! We look like we're best friends! We like each other!' It all fell into place, and we just hope that magic comes across when other people watch it."
Single Drunk Female (Premieres Thursday, January 20, at 10 p.m. ET/PT on Freeform)
In this adult comedy series, after a public flame-out at a New York media company, 20-something alcoholic Samantha Fink (Sofia Black-D'Elia) is forced to seize the only chance she has to sober up and avoid jail time: moving back home with her overbearing mother, Carol (Ally Sheedy). Back in Greater Boston, Samantha restarts her life, working at a grocery store while surrounded by all of the triggers that made her drink in the first place. Confronted with remnants of her old life, including run-ins with her perfect former best friend, who is now dating her ex, Samantha sets out on a path to move past her worst self and figure out her best self. Kinda.
The mother-daughter relationship is "the heart of the series," D'Elia explained. "It's complicated, and funny, and weird, and nuanced in a way that I think any girl with a mother can understand and relate to. And it's really fun doing it with Ally." Sheedy agreed with her co-star, adding, "It's very fluid and messy, which is what I love. I love Sofia, so going to work every day was an absolute joy. This was an easy relationship for us to mess around with."
Promised Land (Premieres Monday, January 24, at 10 p.m. ET/PT)
Promised Land, an epic, generation-spanning drama about a Latinx family vying for wealth and power in California's Sonoma Valley, stars John Ortiz as Joe Sandoval, Cecilia Suárez as Lettie Sandoval, Augusto Aguilera as Mateo Flores, Christina Ochoa as Veronica Sandoval, Mariel Molino as Carmen Sandoval, Tonatiuh as Antonio Sandoval, Andres Velez as Carlos Rincón, Katya Martín as Juana Sánchez, Rolando Chusan as Billy Rincón, and Bellamy Young as Margaret Honeycroft.
"I would say more wine is savored than thrown in this show—but that doesn't mean we don't throw down a little bit," said executive producer Maggie Malina. "There are so many juicy twists and turns to behold and to partake and deeply inhale, so I hope that will come through. It has been a great opportunity to learn a little bit about wine and how the complexity of wine can be reflected in all of these characters and storylines."
The second episode of the series will be available on Hulu the day after its premiere—marking the first time ABC programming will be released on Hulu before debuting on the network.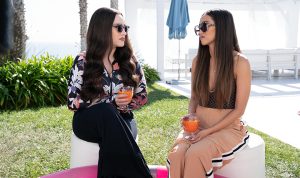 Dollface (Season 2 Premieres Friday, February 11, on Hulu)
Intended for mature audiences, the original comedy series will soon return with 10 all-new episodes. The streamer dropped the official trailer and key art for season two of the hit series during Tuesday's TCA session. The second season follows Jules (Kat Dennings) and her best friends post-pandemic, post heartbreak and heading toward turning 30. Having successfully reunited with her friends—Madison (Brenda Song), Stella (Shay Mitchell) and Izzy (Esther Povitsky)—Jules must now balance keeping their group together as they navigate work, love and a deeper relationship with each of themselves.
American Idol (Premieres Sunday, February 27, at 8 p.m. ET/PT on ABC)
Music industry legends and all-star judges Luke Bryan, Katy Perry, and Lionel Richie, along with Emmy-winning producer and host Ryan Seacrest, return to help discover America's next singing sensation for American Idol's fifth season on ABC and 20th season overall. This season, the judges will hand out platinum tickets in Austin, Los Angeles, and Nashville. "We identify the best talent in each place," Perry said. "This ticket gives them the ability to go to Hollywood Week, which we've already filmed and was so rigorous; it was survival of the fittest. They get to observe from the box seats at the theater. For one day, they get to rest their voice, strategize, check out the competition and select who they want to duet with… These three ticket holders get a tiny advantage, just because they're the cream of the crop."
Although Bobby Bones is unable to return as the show's in-house mentor this season, the contestants won't be without help. "This year we will be leaning into our amazing American Idol universe alum to help our current Idols along the way in different stages of the competition," said showrunner and executive producer Megan Michaels Wolflick. To that end, Seacrest said he hopes to see the likes of Clay Aiken, Jennifer Hudson, Ruben Studdard, and Carrie Underwood once more. "I can remember standing next to them," Seacrest said, "looking at their faces and reactions in moments of success and challenge."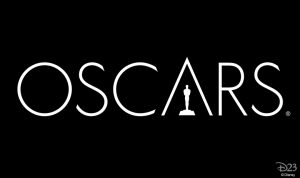 The Oscars® (Airing Sunday, March 27, on ABC)
During the executive session, Erwich announced the 94th Academy Awards® will feature a host for the first time since 2018. He added that the show is "in the very capable hands of producer Will Packer, whose comedies have grossed more than a billion dollars at the box office. We're giving Will the keys to Hollywood's Biggest Night, and we're excited to see how his vision comes to life. And you heard it here first: I can confirm that this year's Oscars will have a host. It might be me," he joked, "but I promise we'll have a host. Expect more on that in the weeks ahead."
The Great
The Hulu original comedy series created by Tony McNamara has been renewed for a 10-episode third season. The critically acclaimed second season—which debuted in November 2021—is currently nominated for three Critics' Choice Awards and two Screen Actors Guild Awards, and it was one of the streamer's top performing original comedies in 2021. The Great is created, written, and executive produced by McNamara and stars Elle Fanning and Nicholas Hoult.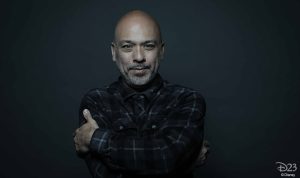 Josep
Previously in development at ABC, the single-camera comedy has been ordered to pilot. Josep follows a recently divorced Filipino American nurse, played by comedian Jo Koy, as he attempts to navigate dating, fatherhood, and a very Filipino mother who loves to "help."
Steve Joe serves as writer and executive producer; Koy will also executive produce, alongside Kourtney Kang, Jake Kasdan, Melvin Mar, Joe Meloche, Randall Park, Michael Golamco and Hieu Ho. Josep will be produced by 20th Television, part of Disney Television Studios.