By the D23 Team
It's time to ring in 2022, and with it the opportunity of new experiences and memories. For Disney fans like us, that means a calendar full of can't-miss movies, television series, events, and more! Are you ready to plan the most magical year yet? Read on to discover everything we can't wait to experience in the new year.
Movies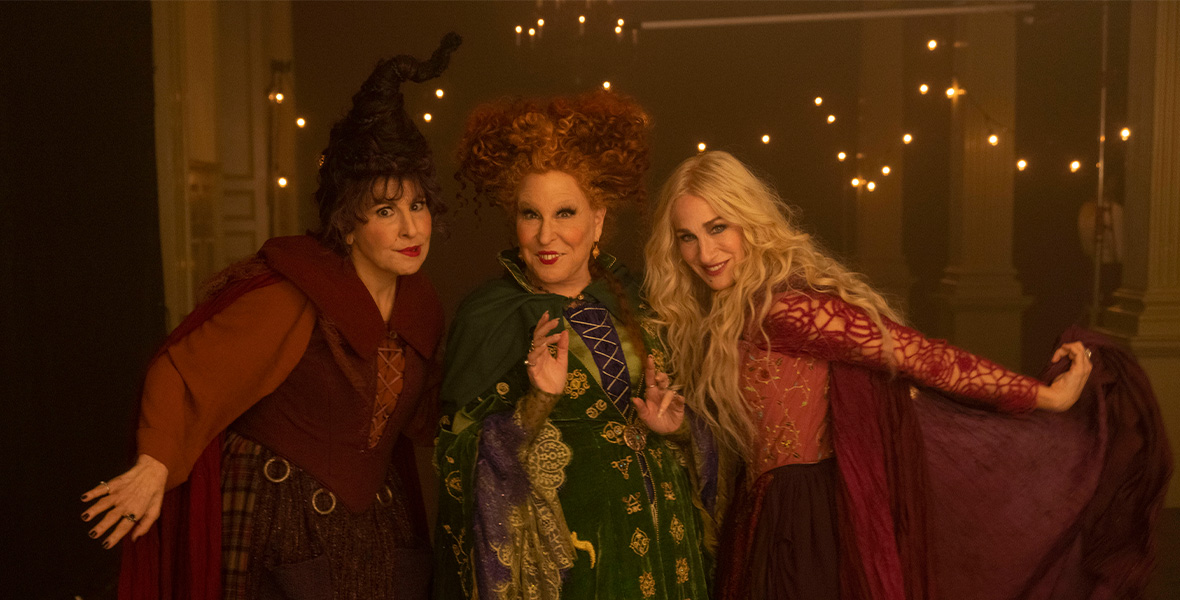 Disney+ will continue to release films for the whole family to enjoy in 2022, starting with The Ice Age Adventures of Buck Wild on January 28. The animated film continues the hilarious escapades of the beloved sub-zero heroes from the Ice Age franchise as they create more prehistoric pandemonium. The streamer will also release Sneakerella, a gender-flipped twist on the Cinderella fairy tale, on February 18, and Cheaper by the Dozen, a reimagining of the hit family comedy starring Gabrielle Union and Zach Braff, in March.
Other titles to look forward to on Disney+ include Better Nate Than Never, based on the book by Tim Federle, and Chip 'n Dale: Rescue Rangers, a hybrid live-action/CG animated adventure starring John Mulaney and Andy Samberg, both of which will debut in the spring. Fall will deliver the Disney+ debuts of Disenchanted, a sequel to the musical film Enchanted starring Amy Adams and Patrick Dempsey; Hocus Pocus 2, a sequel to the cult classic starring Disney Legend Bette Midler, Sarah Jessica Parker, and Kathy Najimy; and Pinocchio, a reimagining of Disney's animated classic starring Tom Hanks, Cynthia Erivo, and Luke Evans and featuring the voices of Benjamin Evan Ainsworth, Joseph Gordon-Levitt, Keegan-Michael Key, and Lorraine Bracco. In addition, Rodrick Rules—a second animated film from the Diary of a Wimpy Kid book series—is being adapted for release in 2022.
On March 11, Pixar Animation Studios will release Turning Red, introducing audiences to Mei Lee (voiced by Rosalie Chiang), a confident, dorky 13-year-old torn between staying her mother's dutiful daughter and the chaos of adolescence. As if changes to her body, interests, and relationships weren't enough, whenever she gets too excited, she "poofs" into a giant red panda! On June 17, Disney and Pixar will release Lightyear, taking Toy Story fans to infinity... and beyond! The sci-fi action-adventure will present the definitive origin story of the one and only Buzz Lightyear (voiced by Chris Evans)—the hero who inspired the toy.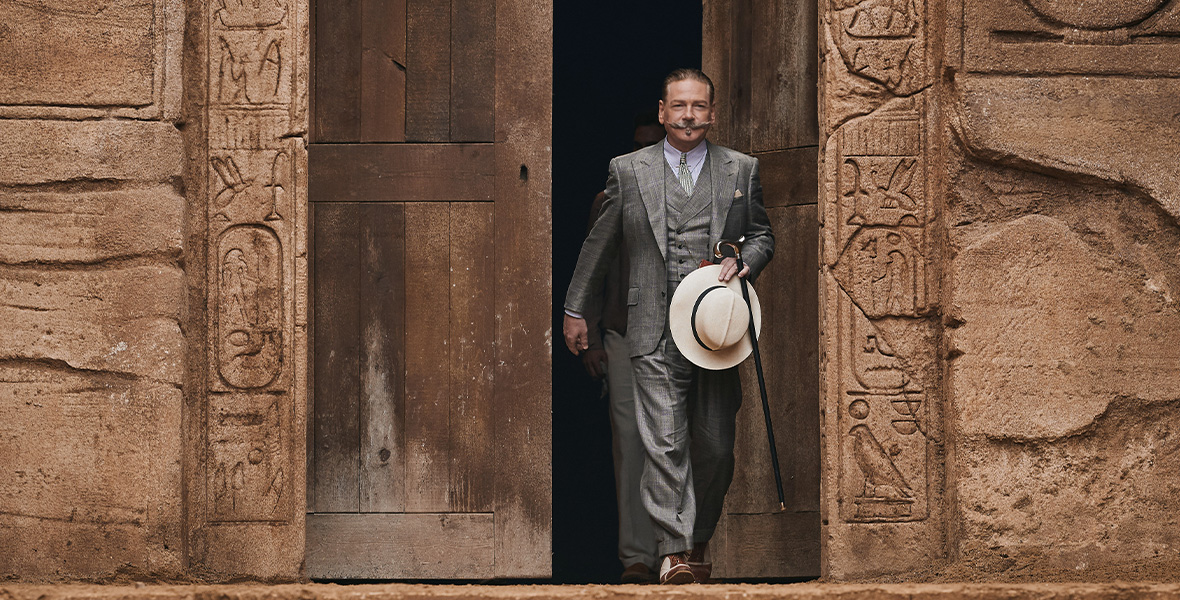 20th Century Studios will release a handful of films in 2022, beginning with Death on the Nile on February 11. Directed by Kenneth Branagh and based on the 1937 novel by Agatha Christie, this tale of passion and jealousy features an all-star ensemble cast that includes Branagh (back as the detective Hercule Poirot), Tom Bateman, Annette Bening, Russell Brand, Ali Fazal, Dawn French, Gal Gadot, Armie Hammer, Rose Leslie, Emma Mackey, Sophie Okonedo, Jennifer Saunders, and Letitia Wright. On Memorial Day weekend, 20th Century Studios will release The Bob's Burgers Movie. Following a couple to-be-announced titles released in the fall (including one from acclaimed filmmaker David O. Russell), James Cameron's Avatar 2 will open in theaters on December 16, inviting audiences back to Pandora. Joining returning stars Zoe Saldana and Sam Worthington in the film are Trinity Bliss, Jack Champion, Britain Dalton, Jamie Flatters, and Kate Winslet—to name just a few.
The following titles from 20th Century Studios will debut on Disney+ in international markets under the Star brand, on Hulu in the U.S., and Star+ in Latin America: Rosaline, a comedic twist on William Shakespeare's Romeo & Juliet; The Princess, an irreverent adventure set in a fairy tale world (Summer 2022); Prey, an action-thriller in the Predator franchise set 300 years ago (Summer 2022); and No Exit, a suspense-thriller in which a blizzard forces a woman to find shelter at a highway rest area with a group of strangers.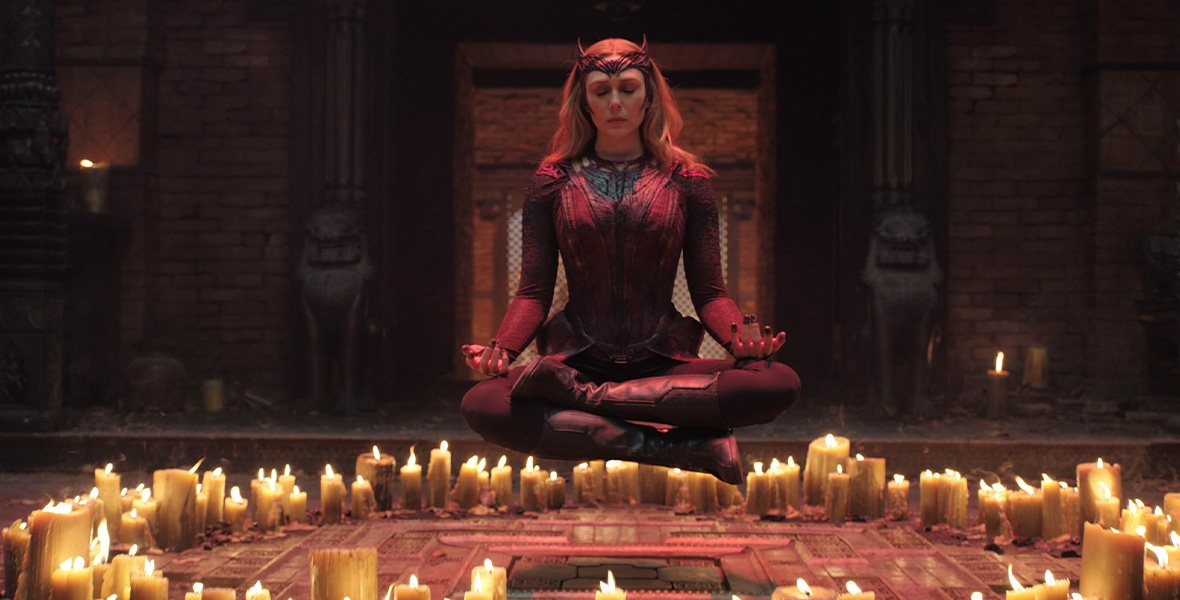 Marvel Studios has three films lined up for 2022, starting with Doctor Strange in the Multiverse of Madness on May 6, directed by Sam Raimi and starring Benedict Cumberbatch, Elizabeth Olsen, Benedict Wong, Rachel McAdams, Chiwetel Ejiofor, and Xochitl Gomez. Thor: Love and Thunder will light up movie screens on July 8. Directed by Taika Waititi, the cast includes Chris Hemsworth, Natalie Portman, Tessa Thompson, and Christian Bale. Black Panther: Wakanda Forever, written and directed by Ryan Coogler, will open on November 11. Honoring Chadwick Boseman's legacy and portrayal of the title character, Marvel Studios will not recast the late actor's role, but will continue to explore the world of Wakanda and all of the rich and varied characters introduced in the first film.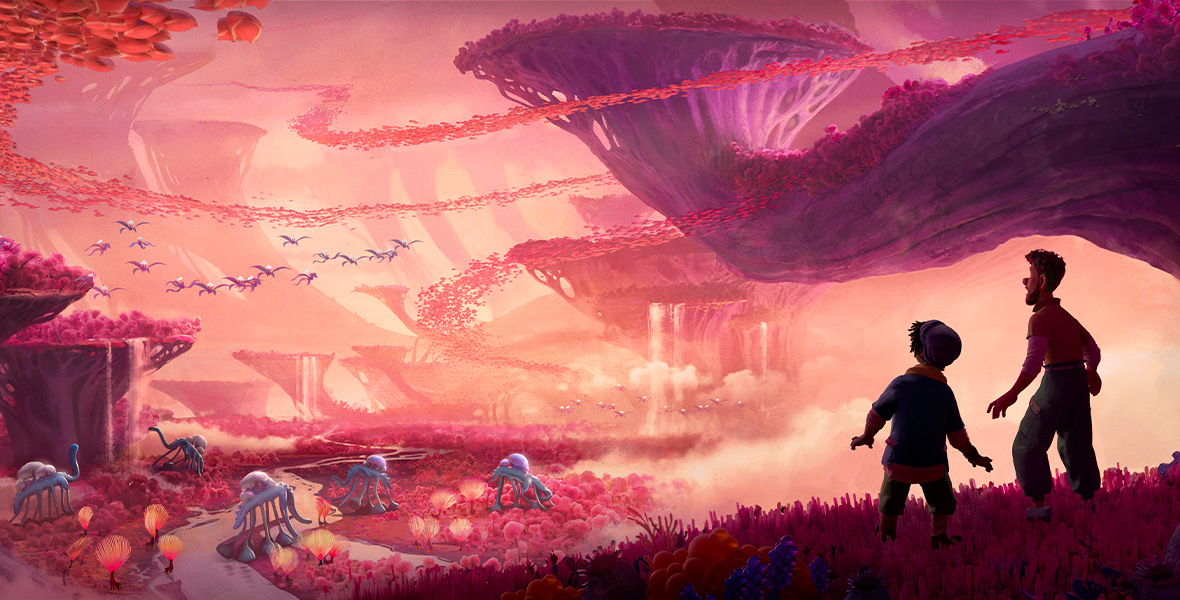 Walt Disney Animation Studios will release Strange World on November 23 (see concept art, above). Directed by Don Hall, the action-adventure journeys deep into an uncharted and treacherous land where fantastical creatures await the legendary Clades, a family of explorers whose differences threaten to topple their latest and by far most crucial mission.
Television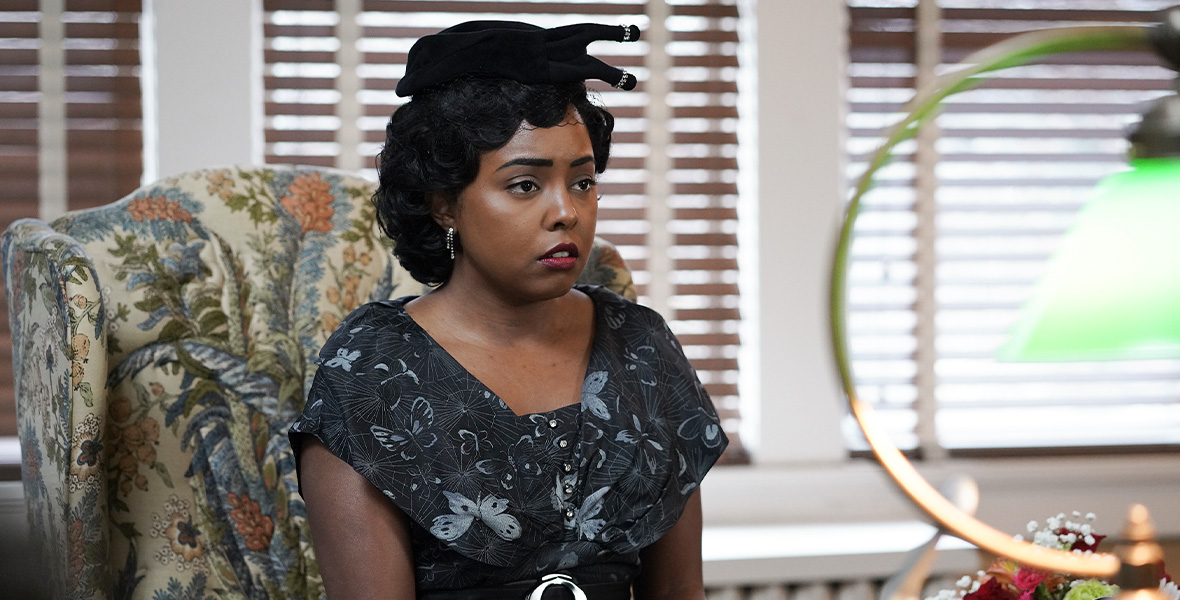 ABC opens 2022 with a pair of new dramas: Women of the Movement, premiering January 6, is a scripted limited series based on the story of Mamie Till-Mobley (Adrienne Warren), who devoted her life to seeking justice for her son Emmett Till (Cedric Joe) after his brutal murder; and beginning January 24, Promised Land—a multigenerational family drama about a Latinx family competing for wealth and power in California's Sonoma Valley. John Ortiz, Cecilia Suárez, and Bellamy Young lead the star-studded cast.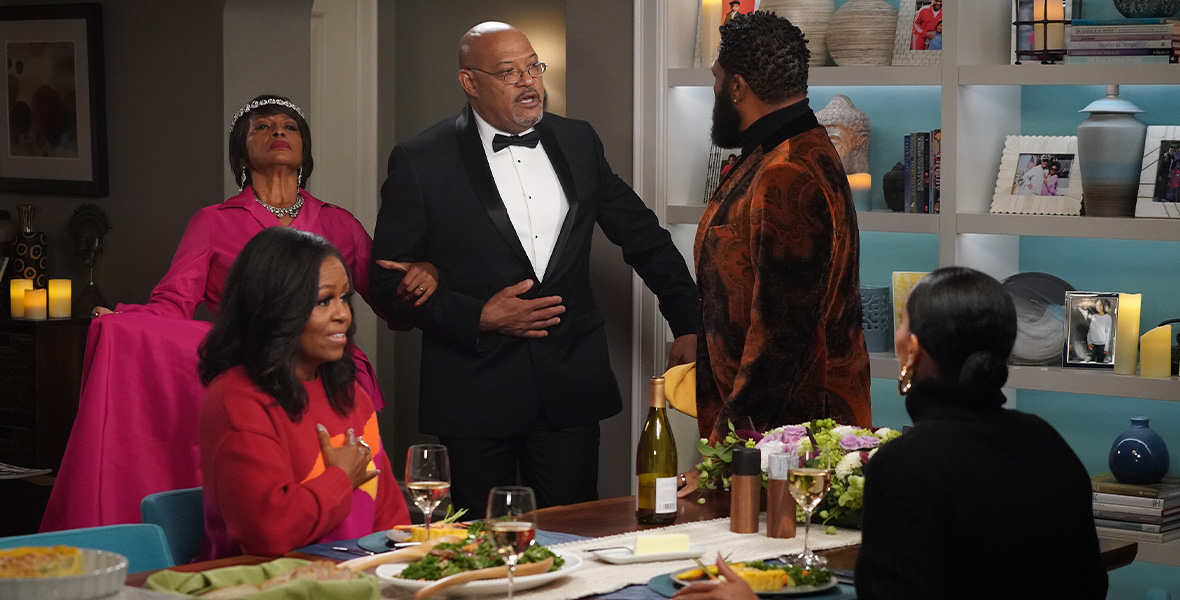 January also marks the return of several fan-favorite ABC shows. Reality TV lovers can rejoice with a new season of The Bachelor beginning January 3; Jesse Palmer joins the franchise—this time as host—as he guides Clayton Echard through his journey to find love. Then on January 4, black-ish returns to commence its final season, with Bow (Tracee Ellis Ross) convincing Dre (Anthony Anderson) to attend a fundraising event for When We All Vote in hopes of making new couple friends... and helping voter turnout while doing so. That same week, The Goldbergs, The Wonder Years, The Conners, and Home Economics all have midseason premieres airing January 5.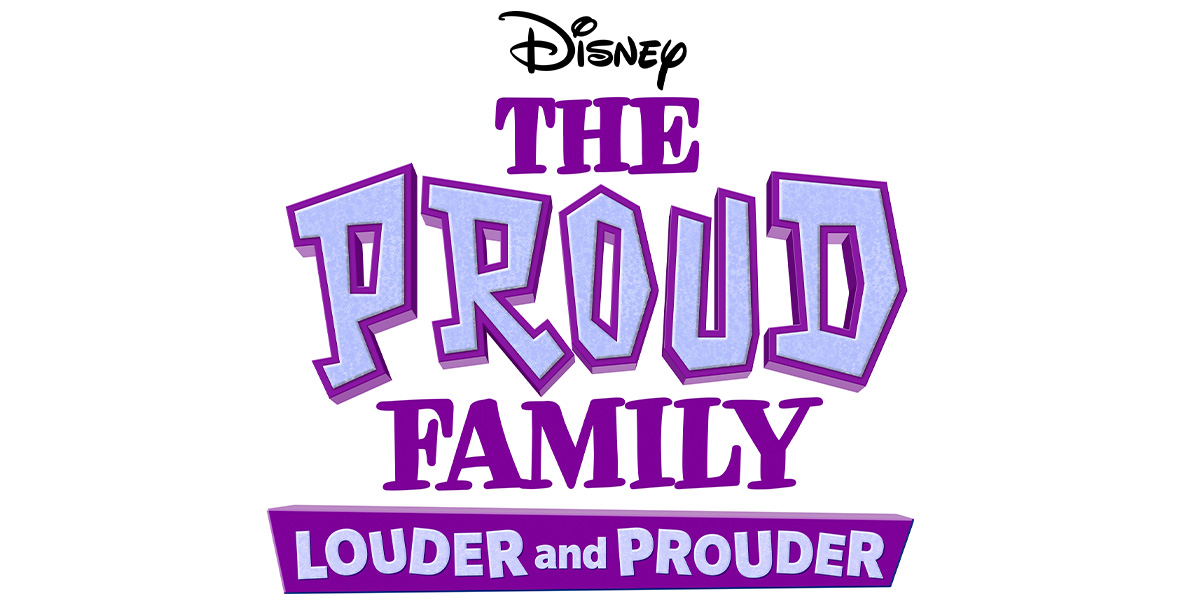 Penny Proud and her family are back in The Proud Family: Louder and Prouder—a new animated series coming to Disney+ in February and following the continuing adventures (and misadventures) of 14-year-old Penny and her friends and family as they now navigate the 2020s. Meanwhile, journey down the rabbit hole and dust off the cookbooks with Alice's Wonderland Bakery—an all-new animated series premiering on Disney Junior in early 2022. Tune in for delicious treats and whimsical stories with a new generation of Wonderland pals.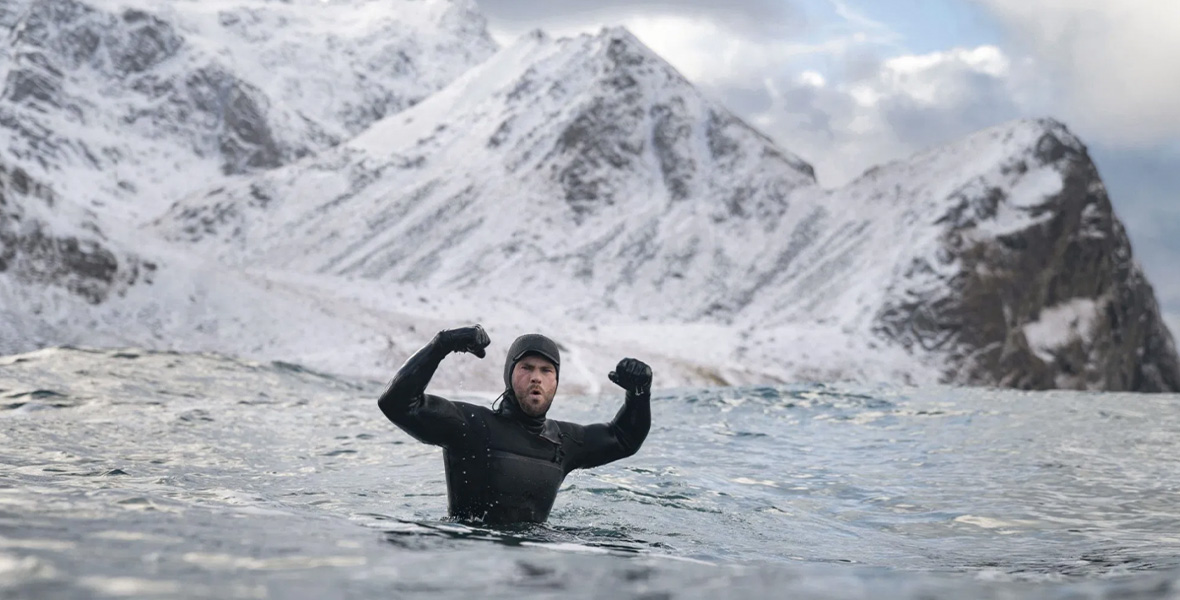 Hold on—the fun doesn't stop there! Rounding out the slate is a slew of highly anticipated shows set to air on Disney+ later in 2022, including Baymax!, Star Wars: Andor, Ms. Marvel, High School Musical: The Musical: The Series season three, Zootopia+, Kenobi, Limitless with Chris Hemsworth, and Guardians of the Galaxy Holiday Special. There's truly television for everyone coming in 2022...
Disney Parks, Experiences and Products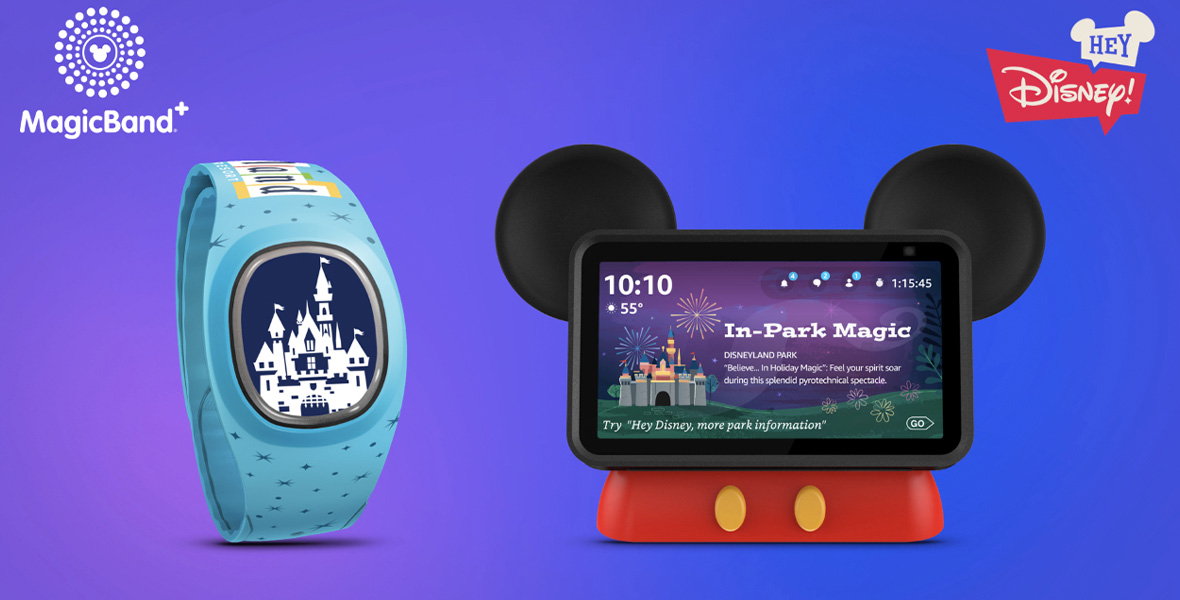 After 2021 brought a truly exciting year for Disney parks fans, 2022 is ramping up the thrills, memories, and just plain fun at Disney parks around the world. At Walt Disney World Resort and Disneyland Resort, guests will be able to enjoy new enhancements to their experiences. First, the voice assistant "Hey, Disney!" is set to debut in 2022, utilizing Alexa technology for supported Amazon Echo devices. "Hey, Disney" brings Disney characters and stories to life in magical new ways to make guest stays at Disney resort hotels even more convenient, engaging and enjoyable. Along with "Hey, Disney," guests at Walt Disney World and Disneyland Resort will be able to use the next-generation MagicBand+ wearable technology, marking the first time MagicBand+ will be available at Disneyland Resort! Stay tuned for more details on how the features of MagicBand+ will work at both resorts.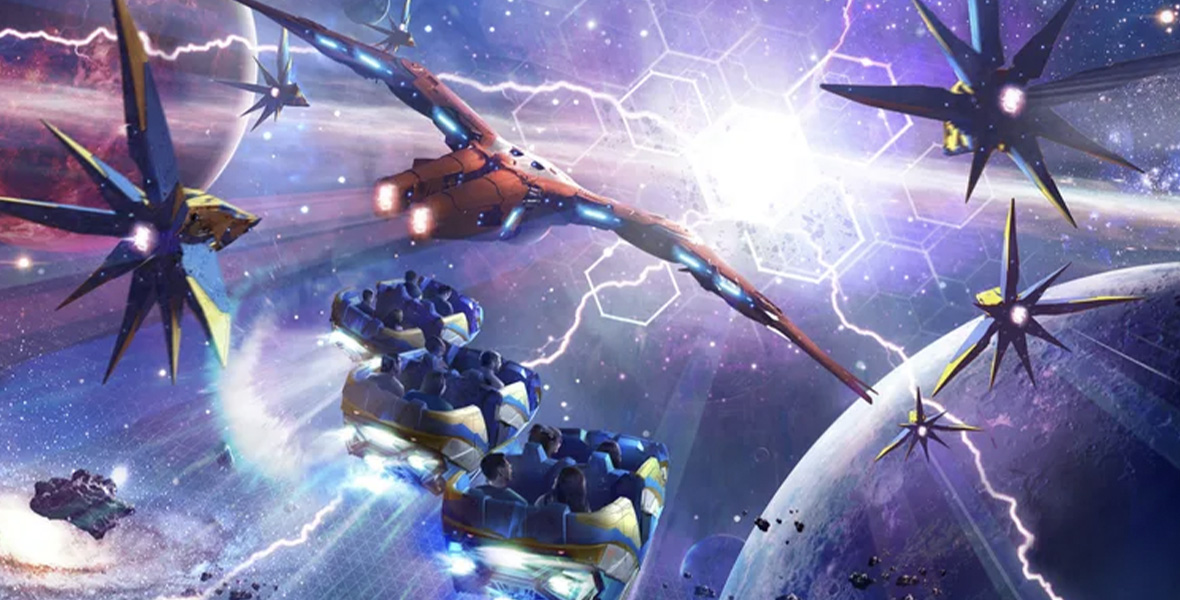 Over at Walt Disney World Resort, the fun will be in full swing already with the continuation of The World's Most Magical Celebration, honoring the 50th anniversary of the resort. If you're hoping for some intergalactic fun on your next trip, we've got good news for you! On March 1, 2022, the first voyage of Star Wars: Galactic Starcruiser will depart, inviting guests aboard the Halcyon starcruiser to become the heroes of their own stories during a two-night adventure where they see, feel, and live their own Star Wars story. Need even more galactic adventure? As part of the historic transformation of EPCOT, the first "other-world" showcase pavilion will open, giving you insight to the treasures that the planet of Xandar has to share... Oh, and you'll get to ride on the first-ever Disney coaster to feature a reverse launch! Guardians of the Galaxy: Cosmic Rewind opens summer 2022 to take guests on an intergalactic chase through time and space!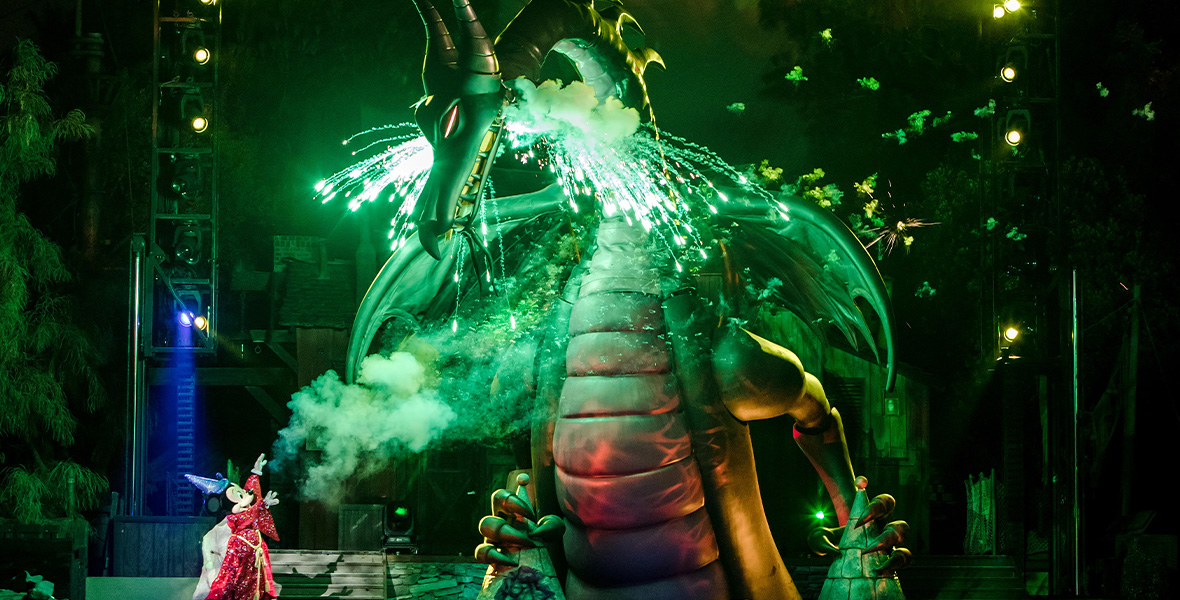 In 2021, Disneyland Resort not only reopened, but debuted the first-ever Super Hero–themed land with the opening of Avengers Campus at Disney California Adventure. In 2022, even more magic will return, including the Main Street Electrical Parade, which will light up Disneyland Park in time for its 50th anniversary. Plus, three more nighttime spectaculars will return: Fantasmic!, World of Color, and the Disneyland Foreverfireworks spectacular. If all that news is making you hungry for more, mark your calendars for the return of two limited-time festivals at Disney California Adventure: Lunar New Year and Disney California Adventure Food & Wine Festival. The Lunar New Year celebration will take place from January 21 through February 13, 2022, and Disney California Adventure Food & Wine Festival will run from March 4 through April 26, 2022.
That's not all we're looking forward to in 2022! The Disney Wish will sail its maiden voyage on June 9, 2022, while Disneyland Paris will ring in its 30th anniversary on March 6 and then debut Avengers Campus later that summer! Over at Hong Kong Disneyland, a new nighttime spectacular will turn the Castle of Magical Dreams into a canvas of light and sound. At Tokyo Disney Resort, you've got a friend in the new Tokyo Disney Resort Toy Story Hotel, which will be the fifth Disney hotel to open in Japan but the first "moderate type" Disney hotel in the country, offering guests a new option between "deluxe type" and "value type" hotels.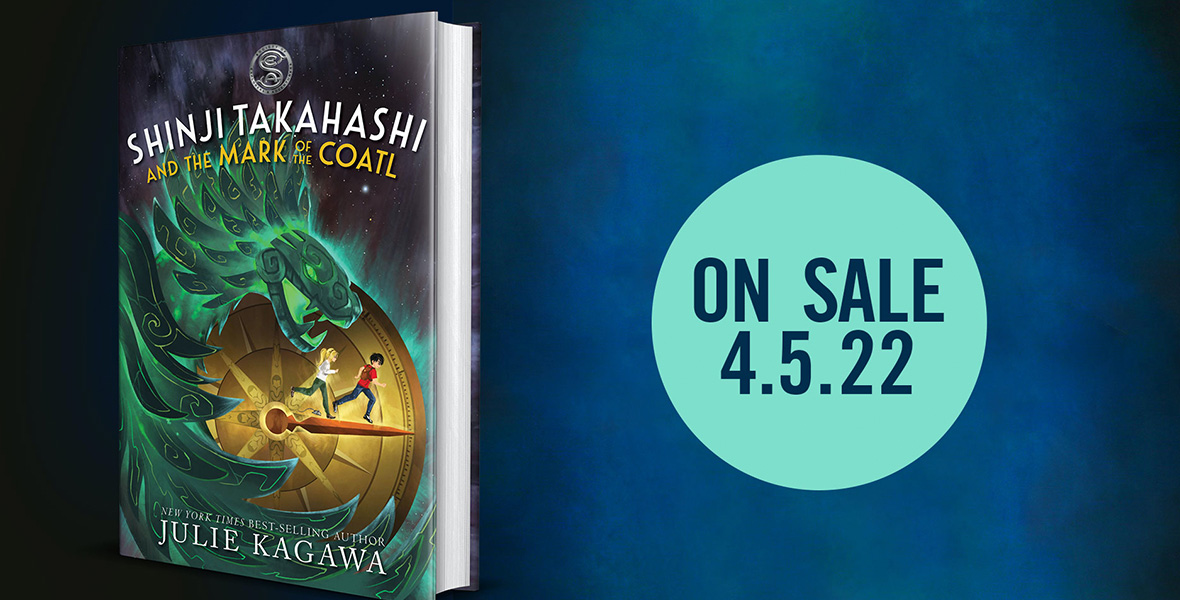 2022 also marks the debut of two books from Disney Publishing that will allow you to bring the magic of Disney Parks to your home! Kingdom Keepers: Inheritance follows the kids of the original Kingdom Keepers, living in the near future in the EPCOT of Walt Disney's imagination. Kingdom Keepers: Inheritance is available for pre-order now and launches March 8, 2022. Meanwhile, Shinji Takahashi and the Mark of the Coatl is the first book in a middle-grade adventure series exploring the Society of Explorers and Adventurers (S.E.A.), tying together stories within Disney parks, cruise ships, and attractions throughout the last 20 years. Shinji Takahashi and the Mark of the Coatl is available for pre-order now and launches April 8, 2022.
D23 Events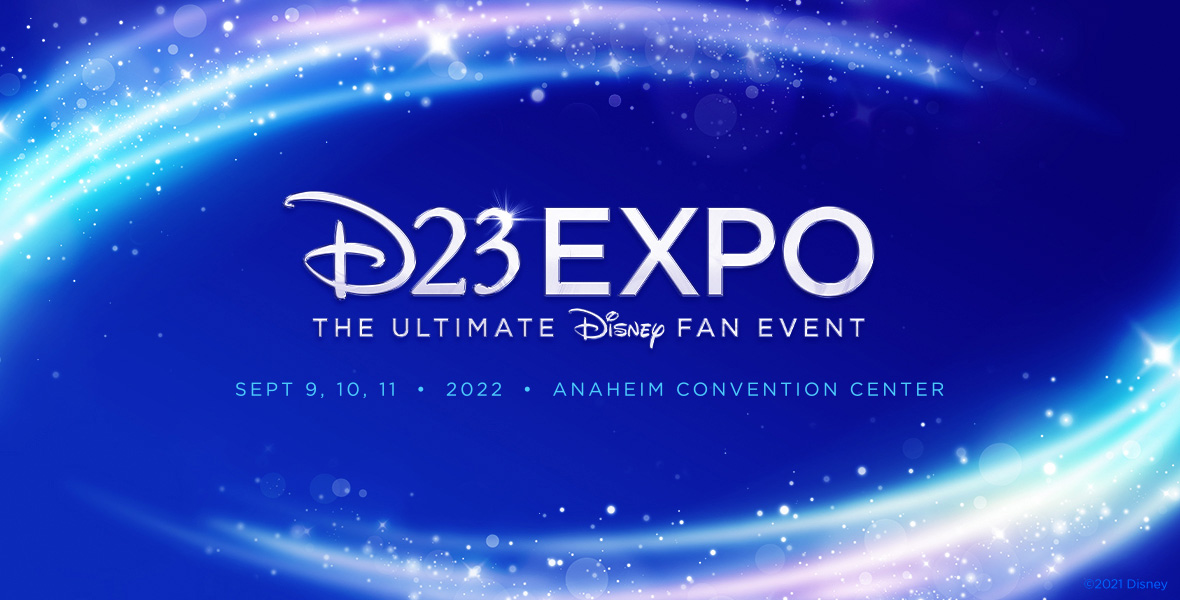 When you think D23 events in 2022, we know the first thing that comes to your mind: D23 Expo! But that's not the only way we're sharing Disney magic in the new year. You can check out our full 2022 lineup of events for our complete schedule, which includes the return of fan-favorite events like The Walt Disney Studios Official Tour – Presented by D23, D23 Nights with Disney Theatrical, and exclusive shopping at Mickeys of Glendale. Plus, D23 will continue its rich collaboration with Walt Disney Imagineering with the continuation of our D23 x WDI virtual events, including a special presentation on the 30th anniversary of Disneyland Paris! Even more anniversaries will be honored next year, including Lilo & Stitch's 20th and Hercules' 20th. Beyond D23 Expo in September, we will also make the lightspeed jump to Star Wars Celebration Anaheim in the summer with an out-of-this-world Member Mixer.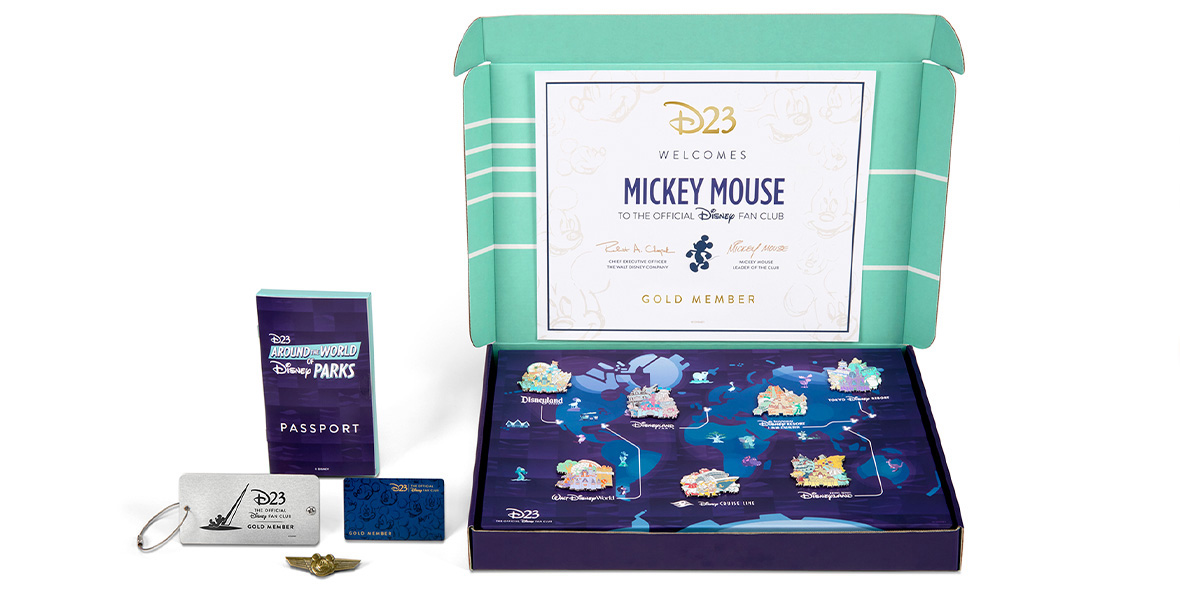 Plus, all year long we will be celebrating Disney Parks from around the world with our 2022 D23 Gold Member Collector set.