The 22nd Annual Epcot International Flower & Garden Festival kicked off on March 4—and it'll be delighting visitors all Spring long! This year's installment of Epcot's tribute to everything fresh and fascinating will feature all-new topiaries themed after one of Disney's biggest animated hits, almost a dozen outdoor kitchens, special weekend festivities sure to engage gardening fans and families alike, a slew of the hottest pop music acts spanning several decades, and plants and blossoms galore. And it's all included in the price of Epcot admission, now through May 17!
At the park's World Showcase Plaza, Frozen comes to spectacular life with Disney's first-ever "Anna" and "Elsa" topiaries, appearing in a garden scene from the Oscar®-winning film's finale. Other expertly crafted topiaries—shaped like Snow White, Bambi, Chip 'n' Dale, Peter Pan, and (of course) Mickey Mouse—dot the park, as do amazing children's play gardens featuring state-of-the-art climbing equipment and all kinds of fun, hands-on activities. The best part? Everything comes to illuminated life at night… so stick around "after dark" for even more fun!
Ten new gardens are making their Flower & Garden Festival debut—including a pepper garden, a "healing and health" garden featuring ancient medicinal plants, a garden themed after the works of Shakespeare, and a Southwest desert garden "ecosystem." Additionally, guests can follow the story of the Monarch butterfly as it journeys across the American continent at the "Butterflies on the Go" exhibit at Future World.
Food lovers will swoon over the fresh flavors of the 11 Outdoor Kitchens sprinkled throughout the park. The new Botanas Botánico Outdoor Kitchen—between France and Morocco pavilions—will showcase tasty treats like Venezuelan "cachapas" (sweet yellow corn pancakes) and seafood ceviche, as well as a new La Tizana non-alcoholic punch finished with fresh fruit. For the third festival in a row, guests can have their complimentary "Garden Passports" stamped as they stroll the World Showcase promenade, tasting all the spring-inspired small plates and beverages and learning how the ingredients are grown. (Keep an eye out for cooking demonstrations at 3 p.m. every Friday, Saturday, and Sunday through May 17 at the entrance to World Showcase.)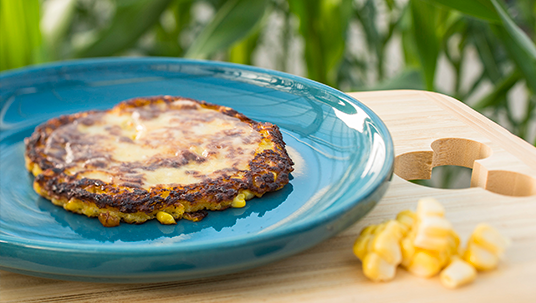 But it's during the weekends that the Flower & Garden Festival really comes to life. Earth Day sprouts throughout Epcot the weekend of April 17, featuring Disney Animal Kingdom specialists and a sand sculpture celebrating the release of Disneynature's Monkey Kingdom—and "Florida Fresh Weekend" (April 24–26) highlights the bounty of plants that thrive in Epcot's home state. But don't forget your dancing shoes: The festival's new "Garden Rocks" Concert Series debuts this year with pop music performances spanning more decades than ever before! From now through the festival's end, catch the feel-good disco delights of the Village People (April 10–12), the pop stylings of singers John Secada (April 17–19), and Taylor Dayne (May 1–3), an appearance by rockers Little River Band (May 8–10), and much more! Check out the festival's "Fun Fresh Weekend" guide for more info.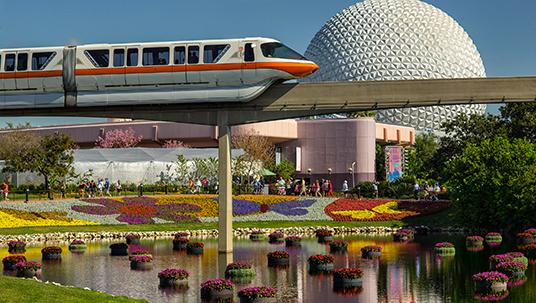 Sure, there's awesome music and delicious food… but Epcot's Flower & Garden Festival is most importantly a veritable floral frolic. Dozens of Disney-crafted towers and beds of rich-hued blooms—with literally tens of thousands of plants and flowers—will pepper the park's landscape. Join the fun today, and don't forget to take a little time to smell the roses!