By Karina Schink
The eats at the Epcot International Food & Wine Festival are known to tantalize taste buds all around but throughout the celebration there are also so many different activities to take part in that go beyond dining and wining! Here are all of the things to do while you chew at the 2018 Epcot International Food & Wine Festival.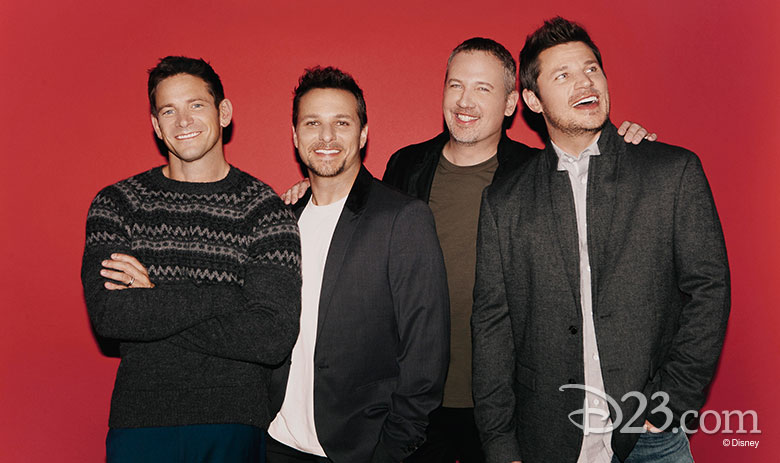 Eat to the Beat Concert Series
From pop to country to rhythm and blues, there's a sampling of music to suit everyone's taste. With your favorite festival food in hand, head over to the America Gardens Theatre where you can treat your ears with a sound-sational lineup of 32 acts, including nine newcomers for 2018: Tauren Wells, 98 Degrees, MercyMe, Vertical Horizon, Glass Tiger, Sheila E, and Jim Belushi & The Sacred Hearts, Anderson East, and High Valley. Click here to view the complete 2018 schedule.
Disney Du Jour Dance Party
For some family-friendly fun, head over to the Fountain Stage on Friday and Saturday evenings for the Disney Du Jour Dance Party. No one wants to dance alone, and every party will feature a special guest visit from a different duo of Disney characters! And the music? Every single dance party will be made extra magical with a special appearance by an up-and-coming Radio Disney artist. Be there for opening weekend to dance to music from Hollywood Records' recording artist IRL as they kick off the festivities.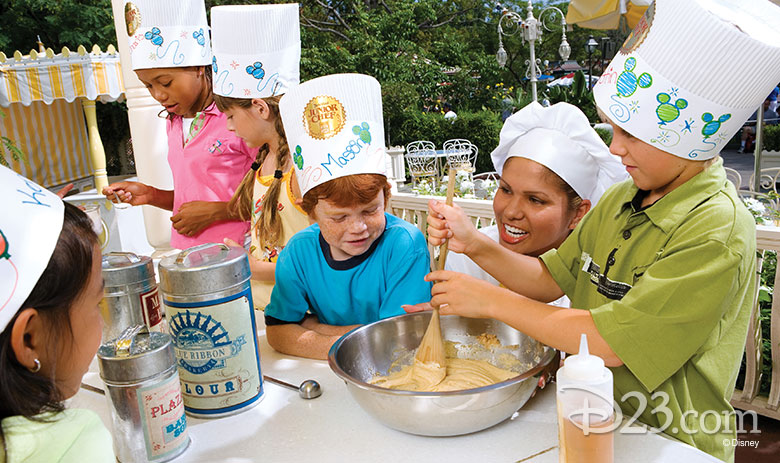 Family-Friendly Foodie Fun
Not only will you and your kids be trying tons of new foods, but they can also learn how to make some new culinary creations! On Sundays in the Festival Center, kids ages 4–10 can participate in Junior Chef Kitchen presented by Krusteaz and make, decorate, and sample their own pancake creations. (Young chefs must register for the Junior Chef Kitchen session the day before or morning of the experience, at the Festival Center.) Foodies-in-training can also work up an appetite as they explore a new playground in Future World.
Remy's Ratatouille Hide & Squeak Scavenger Hunt
What better way to celebrate all things food than to play a game that stars the food maestro himself: Remy! Embark on a scavenger hunt adventure, searching all around World Showcase and the global marketplaces to find the ingredients Remy needs to make his signature dish, ratatouille. Want a tip? Just remember what Remy's hero Chef Gusteau said, "If you focus on what you left behind, you will never be able to see what lies ahead." We think that's pretty good advice for a scavenger hunt! Find all 15 Remy statuettes and you can bring your completed scavenger hunt map to Disney Traders at the entrance to World Showcase and trade it for a new surprise, compliments of the little chef himself.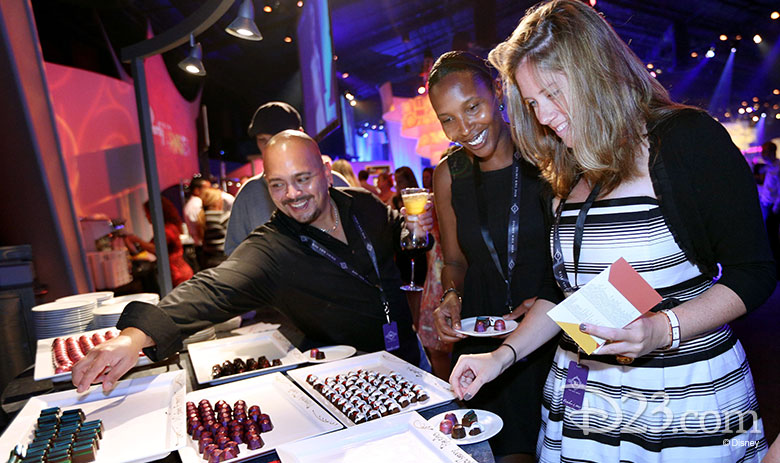 Party for the Senses*
Pay tribute to the sensory arts with a night filled with incredible food and entertainment at the separately ticketed event Party for the Senses. The parties feature an array of epicurean delights with a masterful medley of tasty eats and memorable music from Femmes of Rock, who bring their own special blend of entertainment to the high-energy shows that feature classic rock hits played on electric violins.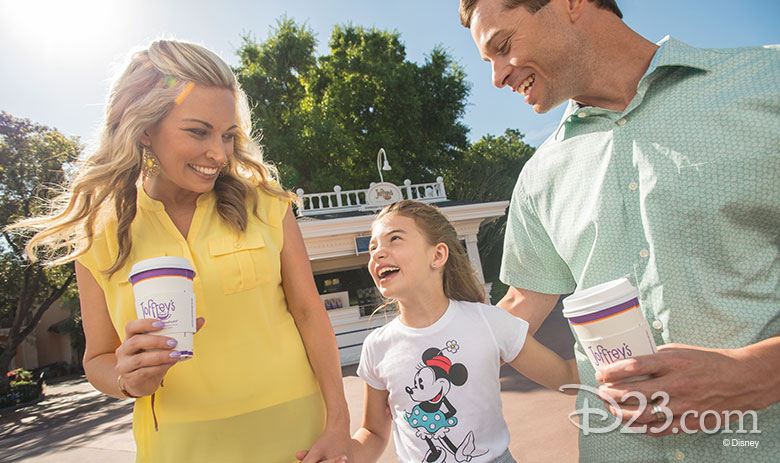 Festival Center Stage Presented by Joffrey's Coffee & Tea Company®
It fuels you, delights you, and now, takes you on a voyage! At the Festival Center Stage, let Joffrey's Coffee & Tea Company take you on an incredible journey from bean to mug to learn just how you get that cup o' joe in the morning.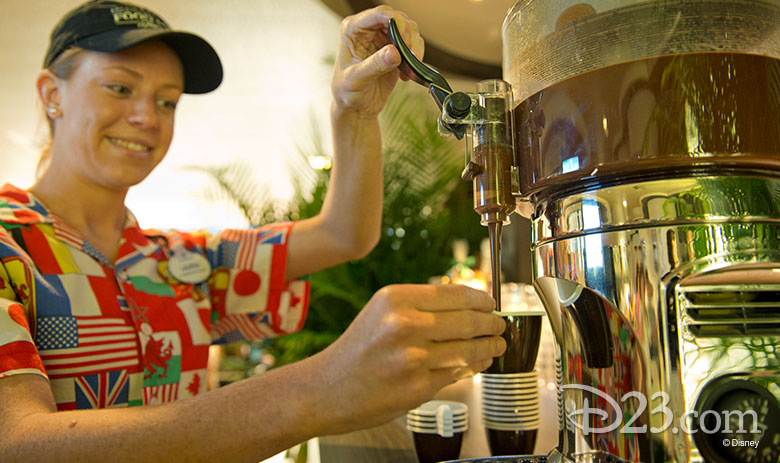 The Chocolate Experience: From Bean to the Bar—Hosted by Ghirardelli® Chocolate Company
Do you smell that? Chocolate! Just like Anna and Elsa, we're obsessed with all things chocolate, and at this year's festival, you can completely immerse yourself in the sights, smells, and flavors of that delicious cocoa candy. Not only will you be able to sample some, but you'll also have the opportunity to view fantastical chocolate sculptures created by Walt Disney World pastry chefs, and discover the process that turns a simple bean into the world's most famous—and one of its most delicious—flavors.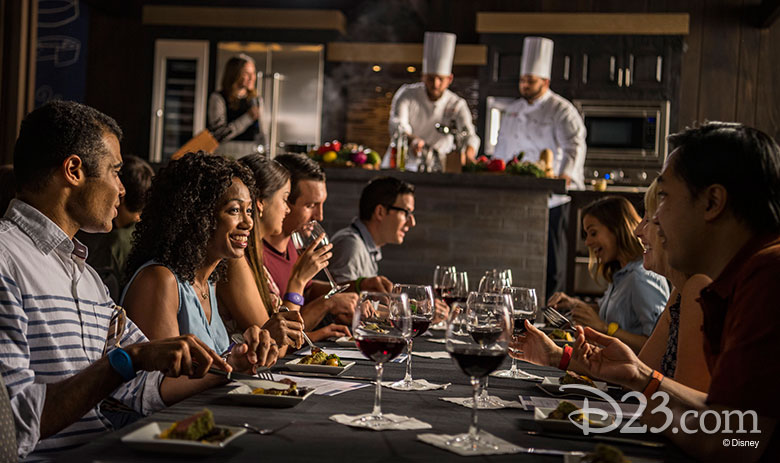 Culinary Demonstrations*
While eating may be our favorite part of any epicurean event, we also love to learn all about food! Mondays through Saturdays throughout the festival, you can take a couple notes from the pros during the Culinary Demonstrations—and each demonstration comes to a delicious culinary conclusion. Bon Appétit! Click here for the most up-to-date schedule and to make a reservation.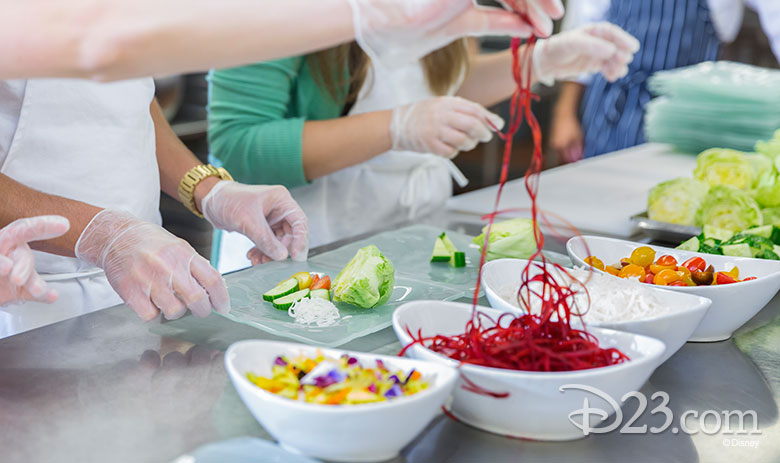 Mix It, Make It, Celebrate It!*
Want to get more involved with the cooking? At Mix It, Make It, Celebrate It, you'll work side-by-side with the chefs, beverage experts, and other kitchen wizards to learn all of their tips and tricks in the culinary world. Click here to check availability and make a reservation.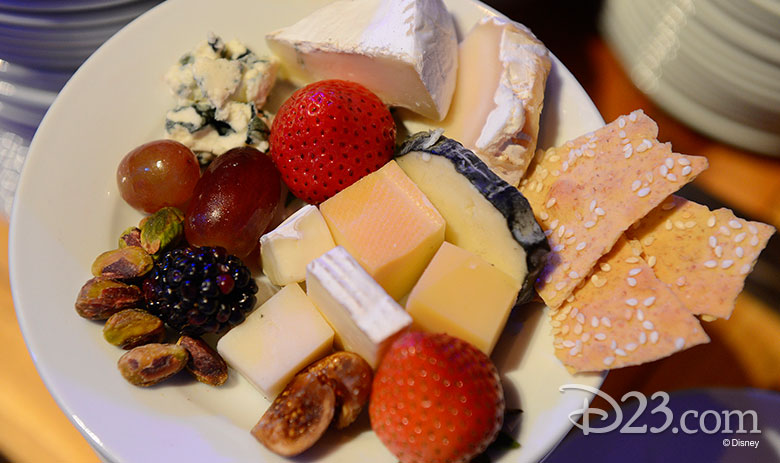 Cheese Seminars*
These seminars will make you melt with cheesy delight. Guest cheesemakers and fromage experts will teach all about aromas, textures, and flavor levels of popular cheeses while you sample different wines, beers, and other beverages from featured regions. We can't disa-brie that it will be an amazing event! There is still limited availability for these eagerly anticipated events. Click 
*This is a separately ticketed event