By D23 Team
Have your very own dinner party! While your flatware may not be as animated, you can still use Beauty and the Beast for decoration inspiration.
Here are some ideas for place settings for a Beauty and the Beast-themed party.
Suggested Materials
Gold- or yellow-colored tablecloth (fabric or plastic—either will do)
A few of your favorite books
Glue
Dining plates (plastic or stoneware—either will do)
Charger plates
Red table napkins
Gold-colored utensils
Red rhinestones
Plastic cups
Adhesive spray
Gold glitter
Roses (fresh or silk)
Bell jar
Ornate hand mirror
Scissors
Directions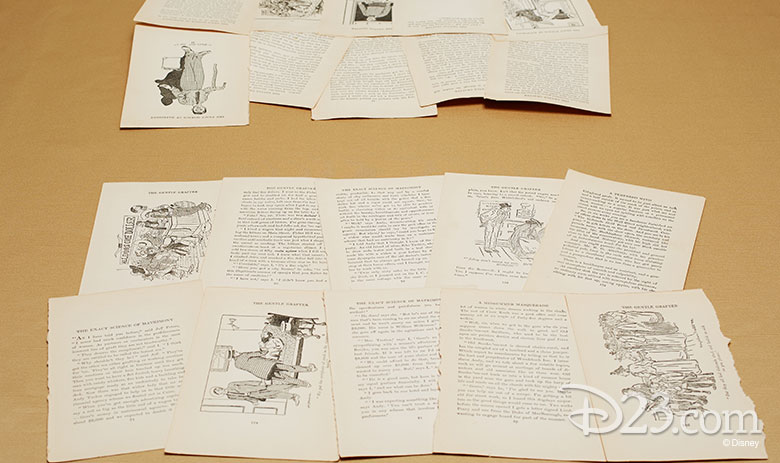 1. Lay down gold or yellow tablecloth on your dining table. Photocopy pages from your favorite books and glue them to each other to make placemats.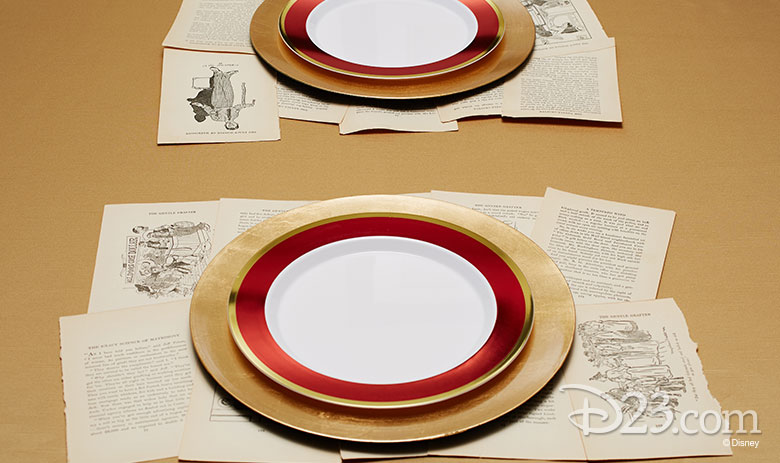 2. Place dining plate on top of a charger plate.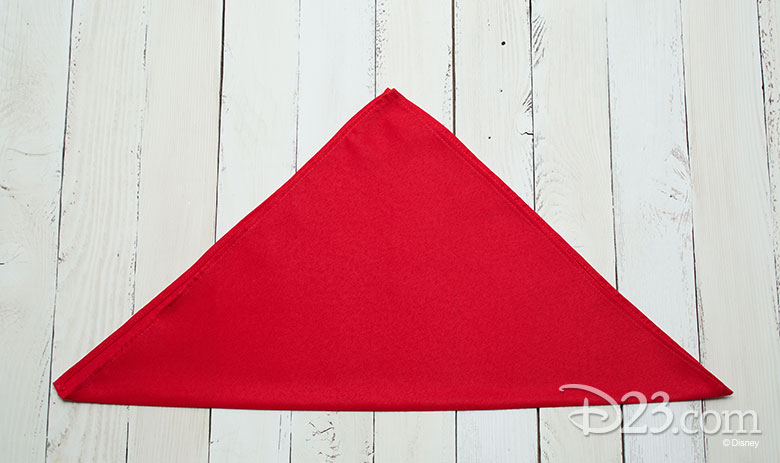 3. Fold square napkin in half into a triangle.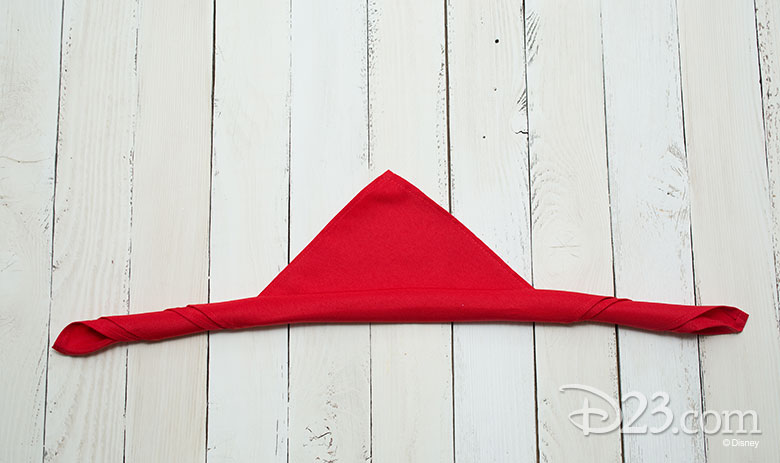 4. Starting from the longest side of the triangle, roll tightly until all that's left is a triangle about 4 inches high. This roll will be the rose.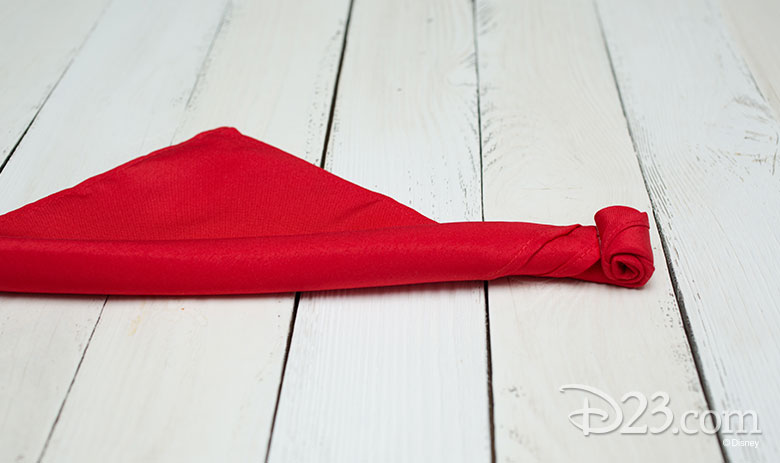 5. Start from the right edge of the rose and roll it towards the left edge.
6. Keep rolling until all that's left is a "tail" about 4 inches long.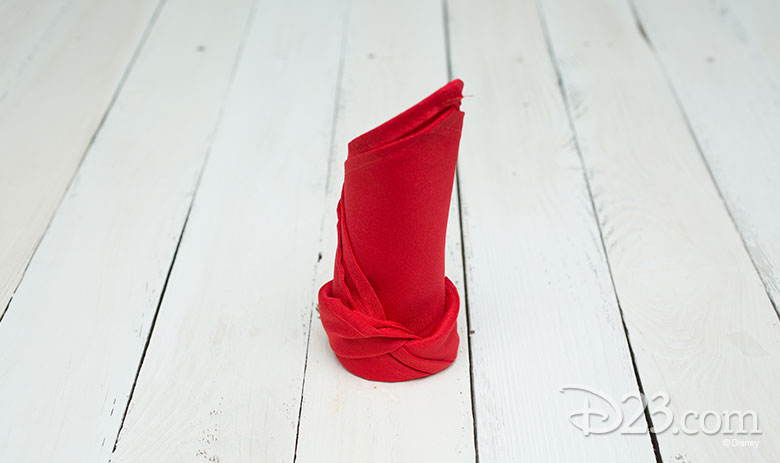 7. Wrap tail around the rolled rose and tuck in.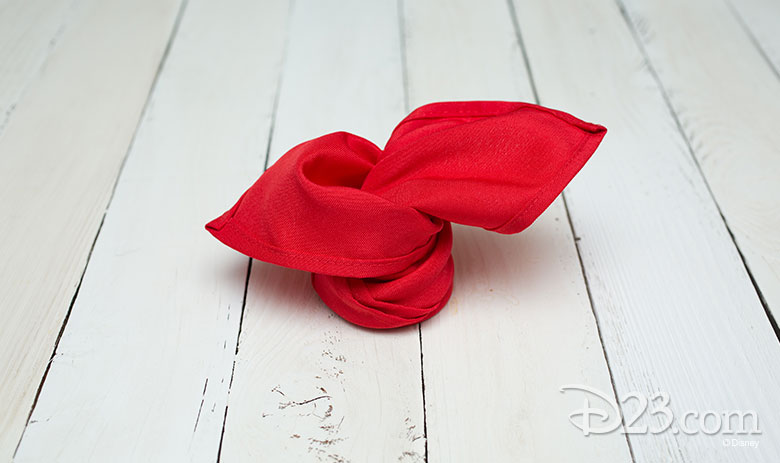 8. Pull down the "leaves" at the top and separate them from each other.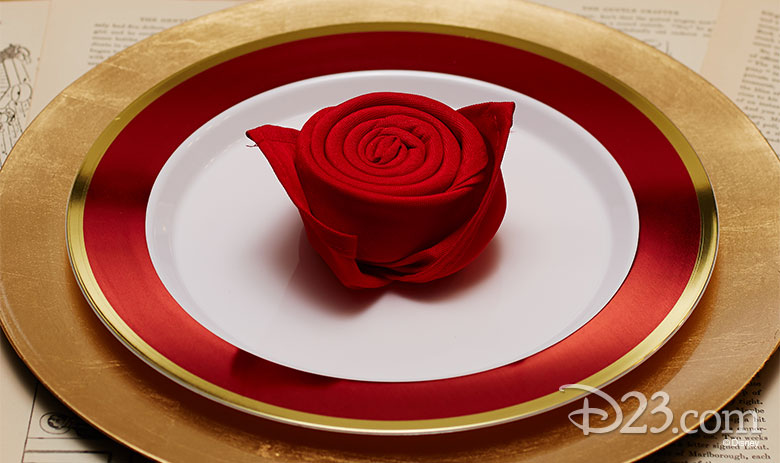 9. Flip the napkin over, rose side up, extending the leaves on either side of the rose and place rose napkin on top of the dining plate.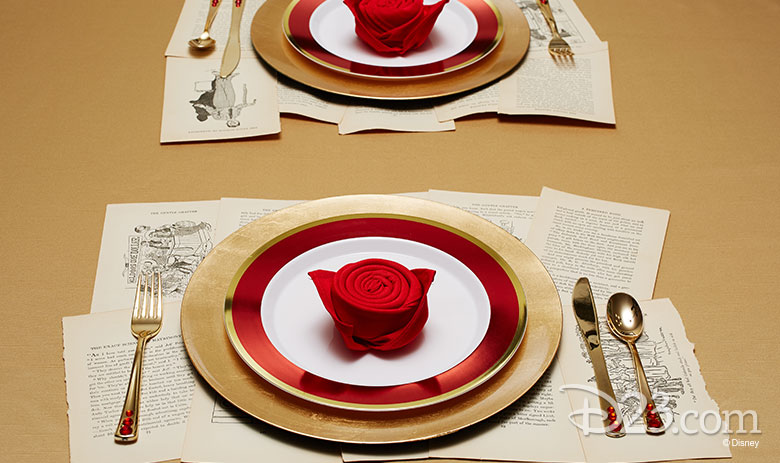 10. Decorate utensil handles with rhinestones to dress them up, and place on setting accordingly.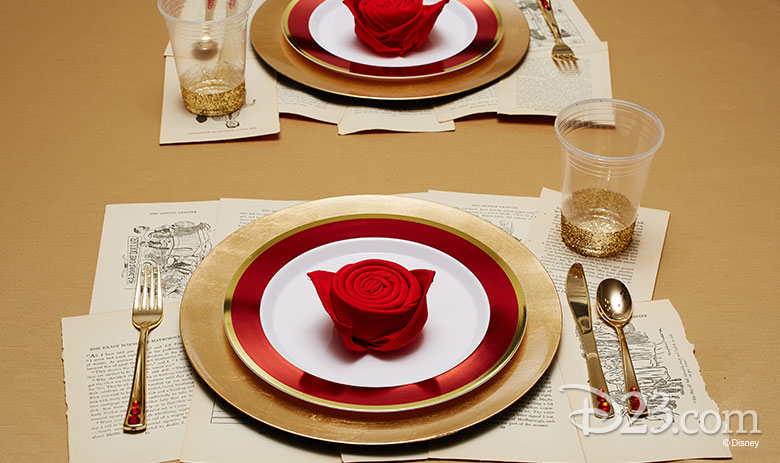 11. Coat the bottom part of kid friendly plastic cups or glassware with adhesive spray and sprinkle generously with gold glitter. Tap excess glitter off of cups before placing cups on table.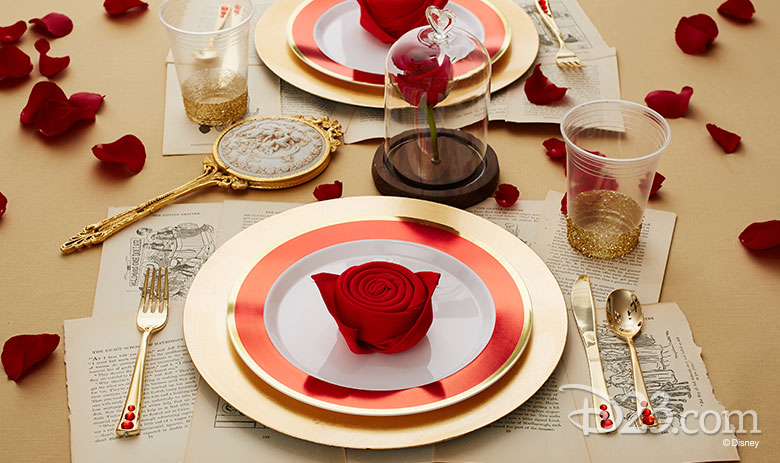 12. Dress up the rest of your table with themed props such as red rose petals, a red rose inside a bell jar, and an ornate hand mirror. Take inspiration from the movie and let your creativity run wild!