By Beth Deitchman
The Oscars® are always in fashion—and about fashion—from the red-carpet arrivals of movie stars and the perennial favorite question "Who are you wearing?" to the exquisite ensembles those same actors wear in the nominated films. In 2017, Beauty and the Beast Costume Designer Jacqueline Durran delivered on the daunting task of bringing to life a gown that has lived in fans' memories for decades. For that stunning interpretation, as well as a meticulously crafted collection for an entire 18th Century French village and a castle of enchanted objects, Durran received an Academy Award® nomination for Best Costume Design. We spoke with Durran by phone from London, where she was in the midst of preparing for her trip to the Oscars, about her favorite details from the film's costumes, the excitement of being nominated for two films, and how she would dress Belle for her own red-carpet entrance.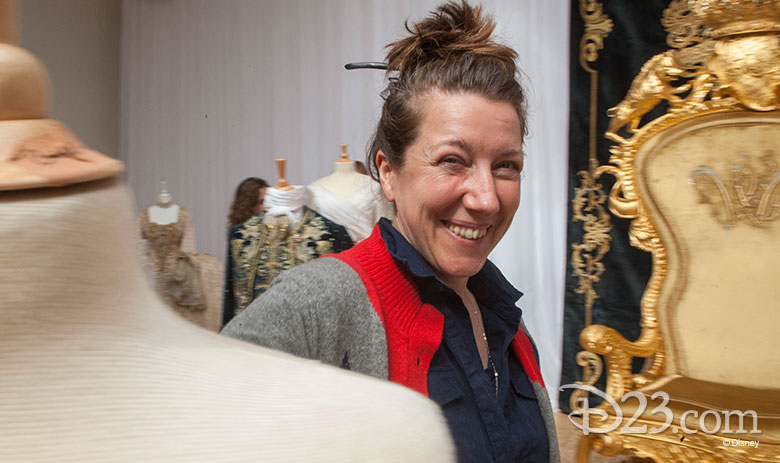 D23: You won the Oscar in 2012, for Anna Karenina, and now you're nominated for both Beauty and the Beast and Darkest Hour, along with Beauty and the Beast Production Designer Sarah Greenwood and Set Decorator Katie Spencer. Can you describe what it feels like in that moment when they call your name?
JD: There are lots of different stages in the Oscar process. It begins with complete shock, like you can't believe that you've actually heard your name, and it takes a few seconds to process that it happened. Then you're on the stage, and it's an incredible sensation winning an Oscar. When you go backstage, your heart is beating and it really is quite overwhelming. And having received two nominations, this time I felt a very small version of the same thing. I just couldn't believe it when I saw that it had just happened. It's an unbelievable honor.
D23: As a costume designer, do you feel more pressure in deciding what to wear to the Oscars?
JD: I think that other people have different pressures, because they have to decide who they're going to wear and who they're going to approach for their dresses. I think that costume designers—we tend to just have something made. The pressure is really on thinking up something for yourself instead of for someone else—which is really quite hard because you don't normally see yourself in that way.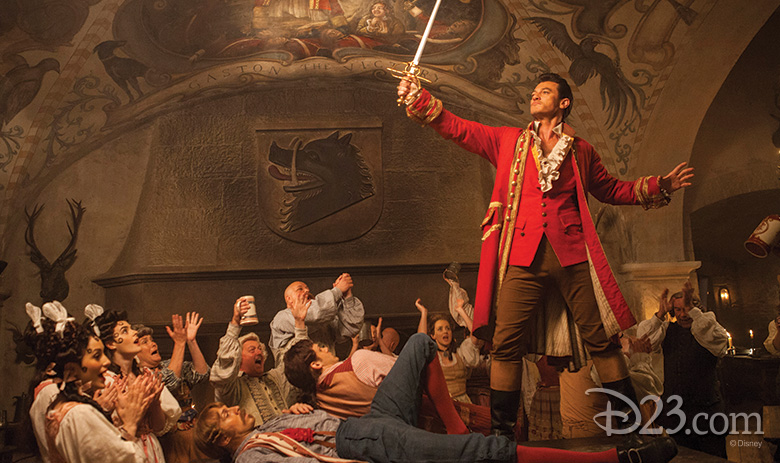 D23: How was designing for Beauty and the Beast different from any other film that you've done?
JD: [Because of the animated film], our starting point had already been created so we were working from that—which isn't normally the case. Usually you create from nothing. But the other thing that was really different is that it's such a popular film and it means so much to so many people, that there was a real feeling of responsibility to do the project justice. Of course, you always want to do a good job, but you're not normally creating costumes for a character who people have loved since they were children.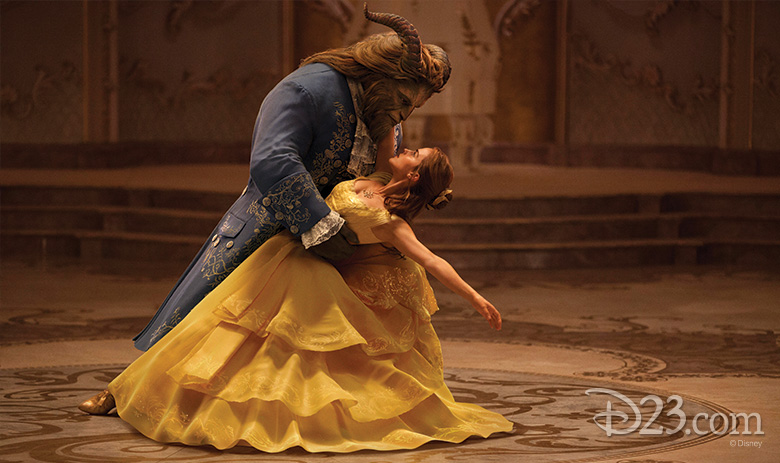 D23: How did you approach staying true to what had come before yet also make something that is totally your own and suits the live-action film?
JD: We had to decide where we were going to really stick to the animation and where we were going to change things. For instance, the yellow dress was always going to be yellow. When we were experimenting with different styles of yellow dress, it always felt that the closer we got to the animated dress, the more right it felt—it seemed to be what everyone was expecting to see. Then it was really about finding ways from the story and from history and imagination to enrich that image a bit—such as the gold coming down from the ceiling as the finishing touch of the dress. That was written into the script as part of the castle's magic, which was also a theme in the creation of the costumes.
The Beast's costume for the dance sequence was very much designed with the idea that the objects in the castle had made it themselves, that they were invested in Beast's makeover. An 18th-century prince or aristocrat would have an embroidered coat, but it didn't seem logical that he would have a new coat. But what did seem to be totally logical was that Plumette [the feather duster] would be able to paint him a beautiful gold coat, so we made the decoration of the dance coat be painted gold rather than embroidered.
D23: So many people saw and loved the film, but your designs live on beyond the big screen. What is it like to see your vision reinterpreted on dolls, apparel, and other items?
JD: I was in a small town in England a couple of weeks ago, on a rainy day, and I was walking past a jeweler's shop. In the window was a Belle figurine, wearing the dress, and I just thought: "This is amazing." Even in this tiny small town in Britain, far from the metropolitan area, there it is—that small Belle figure with that dress on. It is a source of incredible pride. I can't quite believe that I'm part of creating this really loved costume. It is a great feeling.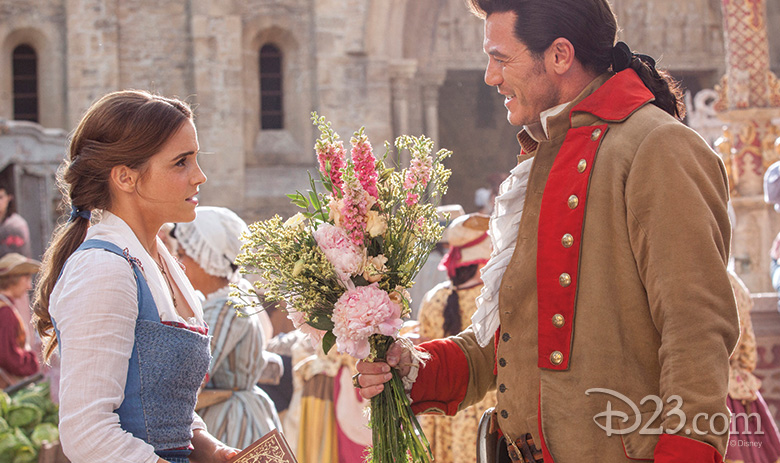 D23: If Belle were going to the Oscars this year, what kind of look would you design for her?
JD: That's difficult, because what you want to do is make the hugest, most extravagant yellow dress that would be an absolute showstopper. But if you do that—because that would be the best, style-wise—you would have to continue the theme of Belle wanting to be a practical and active heroine, in which case you couldn't do that because she wouldn't be able to move. [Laughs] So you would have to make something a bit more tame and restrained.