Christmas came early when Disney+ announced this morning that Disney Legend Tim Allen will be reprising his role as Scott Calvin aka Santa Claus in a new original series, The Santa Clause (working title). The streamer gave us even more gifts an hour later when it kicked off the Disney+ Winter TCA 2022 virtual press conferences! We got a new look at the series The Proud Family: Louder and Prouder, previewed exciting Earth Day content from Disneynature and National Geographic, and heard from the stars of The Book of Boba Fett!
Read on for all the highlights…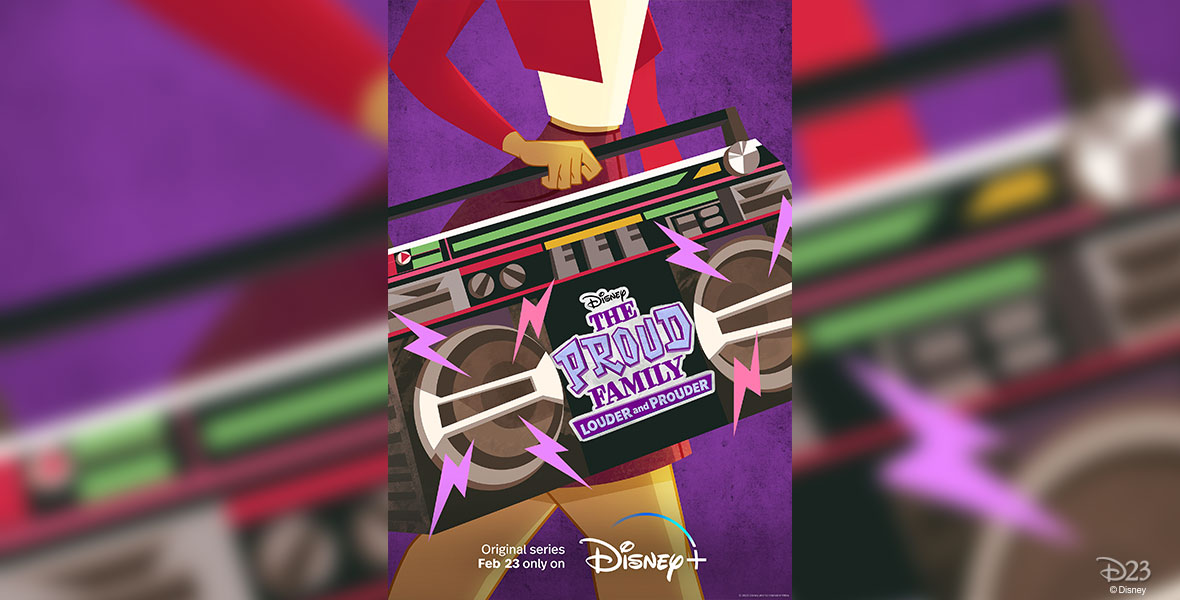 The Proud Family: Louder and Prouder
Disney+ made us wanna hug 'em when they announced the February 23 premiere date for the highly anticipated revival of the groundbreaking Disney Channel series The Proud Family! Featuring an all-star celebrity cast, new episodes will debut Wednesdays on the streaming platform. Along with the premiere date, Disney+ also shared the official trailer:
The Proud Family: Louder and Prouder picks up the story of its central character, Penny Proud, and includes her madcap family: parents Oscar and Trudy, twin siblings BeBe and CeCe, and grandmother Suga Mama (and Puff!). And it wouldn't be The Proud Family without Penny's loyal crew: Dijonay Jones, LaCienega Boulevardez, and Zoey Howzer.
Cast members reprising their roles from the original series include Kyla Pratt as Penny Proud, Tommy Davidson as Oscar Proud, Paula Jai Parker as Trudy Proud, JoMarie Payton as Suga Mama, Cedric the Entertainer as Uncle Bobby, Karen Malina White as Dijonay Jones, Soleil Moon Frye as Zoey Howzer, Alisa Reyes as LaCienega Boulevardez, Carlos Mencia as Felix Boulevardez, Maria Canals-Barrera as Sunset Boulevardez, Alvaro Gutierrez as Papi, Raquel Lee Bolleau as Nubia Gross, Marcus T. Paulk as Myron, Aldis Hodge as Frankie, Aries Spears as Wizard Kelly, Cree Summer as Peabo, Patricia Belcher as Principal Hightower, and Kevin Michael Richardson as Dr. Payne. New recurring voices include Keke Palmer as Maya Leibowitz-Jenkins, Billy Porter and Zachary Quinto as Randall and Barry Leibowitz-Jenkins, Artist "A Boogie" Dubose as Francis "KG" Leibowitz-Jenkins, EJ Johnson as Michael Collins, Asante Blackk as Kareem, Bresha Webb as CeCe, and Aiden Dodson as BeBe. The series will feature dozens of celebrity guest stars, including Lizzo, Lil Nas X, Chance the Rapper, Normani, Leslie Odom Jr., Tiffany Haddish, Anthony Anderson, Gabrielle Union, and Debbie Allen! (Click here for the full lineup of celebrity guest stars.)
Kurt Farquhar, who wrote and composed The Proud Family theme song, returns as series songwriter and composer for The Proud Family: Louder and Prouder. Preserving the lyrics and melody of the iconic and beloved original theme song, he reimagined a contemporary version for the revival, performed by rising R&B star Joyce Wrice. Want a sneak peek? A behind-the-scenes music featurette with a preview of the updated song was released today:
The Proud Family: Louder and Prouder brand extensions will include a cross-category product line of apparel, home, stationery, toys, and Funko Pop! collectibles exclusively at Target timed to the series launch. Additionally, the complete library of the original series will be available on digital February 15 and DVD March 15; a new storybook from Disney Press, It All Started with an Orange Basketball, is coming soon; and The Proud Family: Louder and Prouder digital soundtrack will be available this year on Walt Disney Records.
From Disney Television Animation, the series is executive produced by Bruce W. Smith and Ralph Farquhar, both of whom led the original series. Calvin Brown, Jr. is co-executive producer, Jan Hirota is producer, and Eastwood Wong is art director. All seasons of The Proud Family, which debuted on Disney Channel in 2001, are streaming now on Disney+.
Earth Day on Disney+

Disney+ hosted an inspiring panel to announce three brand-new movies and specials launching this Earth Day to celebrate the power within each of us to create change for the better—and inspire connections with the wonders of the world we all share. Polar Bear, the next wildlife movie from Disneynature; Explorer: The Last Tepui, the newest installment of National Geographic's long-running Explorer series; and The Biggest Little Farm: The Return, a special update based on the critically acclaimed 2018 documentary chronicling the making of Apricot Lane Farms, will premiere exclusively on Disney+ on April 22, 2022.
This Earth Day, Disney+ will take viewers on a journey around the world—from the rainforests of Guyana to the farms of California to the icy tundras of the Arctic—to witness and celebrate the diversity and resilience of our planet and the species that inhabit it. Filmed in some of the world's most fascinating, biodiverse, and mysterious environments, all of these movies and specials give viewers a revealing look at Earth's splendors, its ecosystems, and inhabitants that face insurmountable environmental changes and threats.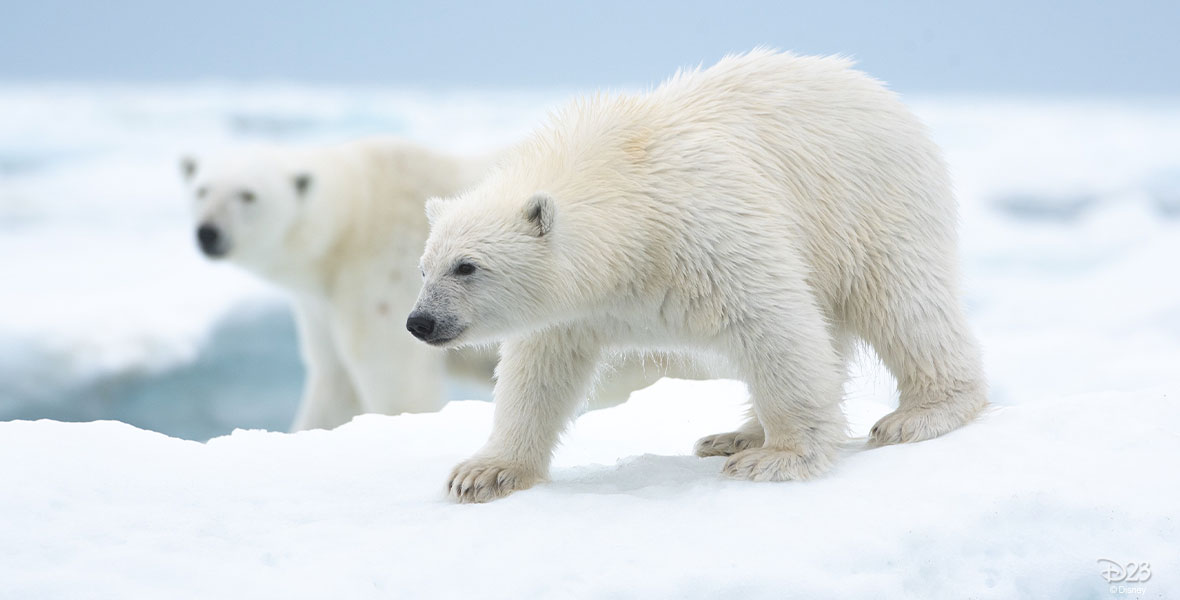 Polar Bear
Disney+ and Disneynature revealed that two-time Oscar® nominee Catherine Keener is narrating Polar Bear, which tells the story of a new mother whose memories of her own youth prepare her to navigate motherhood in the increasingly challenging world polar bears face today. Directed by Alastair Fothergill and Jeff Wilson (Disneynature's Penguins), Polar Bear is produced by Fothergill, Wilson, Jason Roberts, Keith Scholey, and Roy Conli.
"I think the thing about polar bears is they're probably the ultimate loner of all the animals you can imagine," Fothergill said. "They'll often go years and years without meeting another bear. Clearly, we wanted a variety of characters in our film, and the good thing about mother bears is they have babies that stay with them for two or three years."
Fothergill continued, "Polar bear cubs are possibly the cutest animals on the planet. Jeff and I decided very early on that our story would not be just two or three years of a mother bringing up one set of cubs, but it would be the memories of a 15-year-old bear looking back from the day she was born until she reached 15. That decision was based on the fact that it allowed us to look at global warming changes over that period. Where we made the film, Svalbard, is just 700 miles south of the North Pole, and over the last 10 to 15 years, there has been very significant change. That's why we went with the 15-year narrative."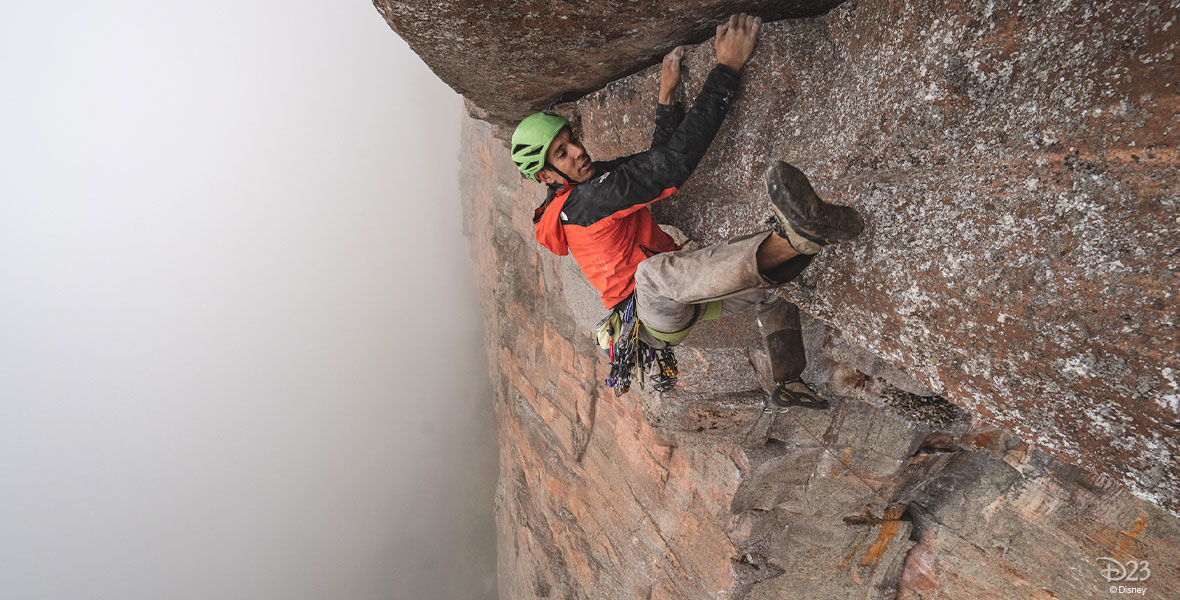 Explorer: The Last Tepui
The one-hour Disney+ Earth Day special from National Geographic follows elite climber Alex Honnold and a world-class climbing team led by National Geographic Explorer and climber Mark Synnott on a grueling mission deep in the Amazon jungle as they attempt a first-ascent climb up a 1000-foot sheer cliff. Their goal is to deliver legendary biologist and National Geographic Explorer Bruce Means to the top of a massive "island in the sky" known as a tepui. The team must first trek miles of treacherous jungle terrain to help Dr. Means complete his life's work, searching the cliff wall for undiscovered animal species.
"When I explored The Last Tepui, I was still mostly motivated by my love of climbing," said Honnold. "I was on the expedition because I wanted to climb Tepui, as it hadn't been climbed, but I would say it's a huge bonus when we can do something that's actually useful for the world as well. I think the opportunity to take Bruce Means, the biologist, into this area he otherwise would have great difficulty accessing was just a tremendous bonus."
According to Honnold, filming Explorer: The Last Tepui presented new challenges that the crew did not experience while filming the Academy Award®-winning documentary Free Solo. "The film crew really struggled with fogging of the lenses, everything being wet all the time, and everything being muddy and impossible to keep clean," Honnold said. "Basically, everything was a struggle. And then once we got to the wall, most of us were like, 'Thank goodness!' But the jungle was a challenge, for sure." He rose to the challenge of course, and Honnold added he can't wait for Disney+ viewers to soon discover why the tepuis—much like the Galapagos—are a treasure trove of biodiversity worth protecting.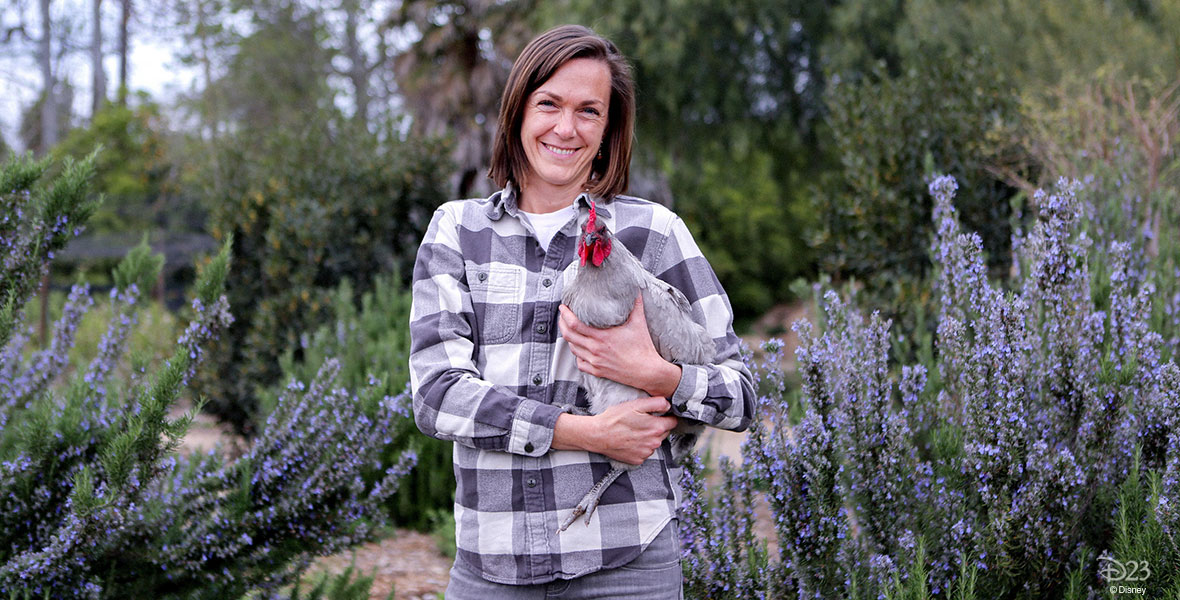 The Biggest Little Farm: The Return
The Disney+ Earth Day special from National Geographic is based on the 2018 award-winning feature documentary film that tells the story of John and Molly Chester, who abandoned their urban life in Los Angeles to live on a barren farm to grow delicious food in harmony with nature in Ventura County. The new special follows the farmers' tireless 10-year journey to transform the land into a magical working farm and document the whole process. Apricot Lane Farms is a beautiful, complex world that reflects our planet's biodiversity, and this special—which is akin to a real-life Charlotte's Web—introduces audiences to animals that will quickly burrow into their hearts, like Emma the pig who welcomes her newest litter and an adorable lamb named Moe who befriends the family. See how the farmers utilize the interconnectedness of nature to help build soil health, maximize biodiversity, and regeneratively grow the most nutrient-dense food possible.
For this special, John said, "We had a bit more of a team to help capture the update and, really, where we've landed. Looking at what we've experienced over that essentially 10 years, I felt we needed to communicate to the world that there is this incredibly powerful resilience that exists within nature, because all we ever hear about is how terrible it is and how we've lost biodiversity. But with just a little bit of consciousness, we were able to tap into this resilient force of nature that just brought so much hope to both of us. The farm is a microcosm of the planet; it all works the same way. That was really important, and it wasn't an easy thing to do for our marriage—to go through a farm and also telling a story, and then another one." Laughing, Molly added, "We have an amazing couples counselor!"
For the Chesters, it was important to respect the wildlife and be as unobtrusive as possible. "It's really been amazing to find out the rhythms in this farming system, and then be able to place our cameras in ways that actually don't affect the wildlife we're interacting with in order to rebuild the biodiversity of a farm that's trying to coexist with nature while it grows food," John explained. "So, these opportunities are happening every day for us."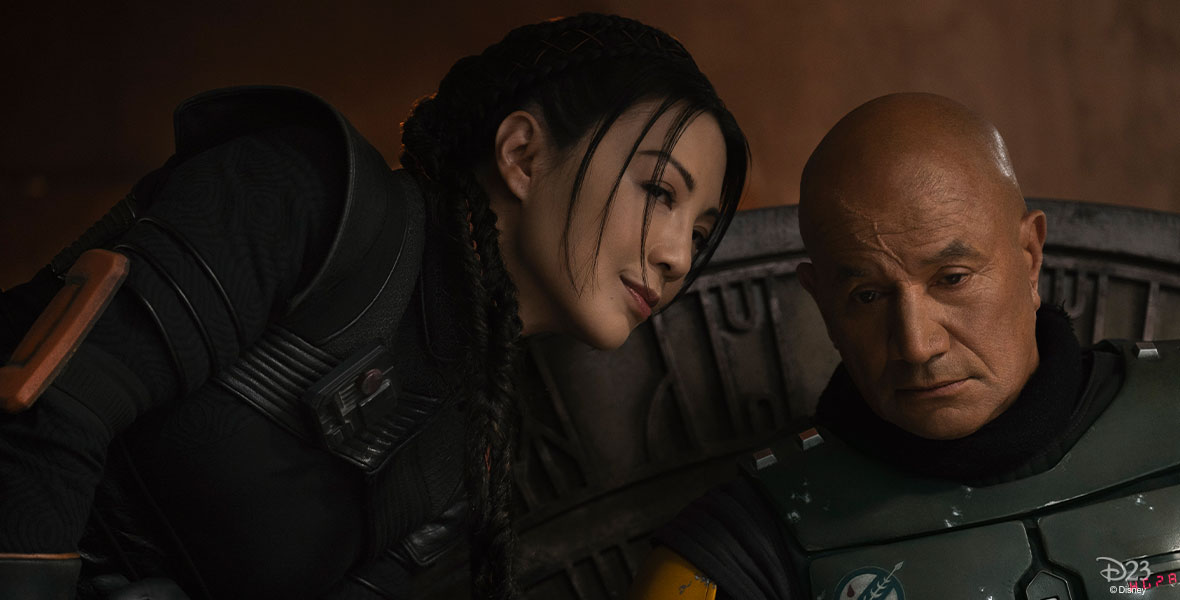 The Book of Boba Fett

Legendary bounty hunter Boba Fett (Temuera Morrison) and mercenary Fennec Shand (Disney Legend and friend of D23 Ming-Na Wen) navigate the galaxy's underworld when they return to the sands of Tatooine to stake their claim on the territory once ruled by Jabba the Hutt and his crime syndicate. Presiding over an empire isn't easy, of course. Although they have different leadership styles, Wen said, they both appreciate the other's perspective."Fennec has less patience," she explained. "Boba Fett's gone through an incredible experience, living with the Tuscans, learning their ways, and being part of a real family. She is someone who is used to being a loner, getting things done, and not questioning her choices. There are some stumbling blocks while they're trying to learn diplomacy. Boba and Fennec respect each other very much, so there's a lot of give and take. He reins her in—sort of like on set in real life!" In fact, Morrison admitted that both he and Wen can't believe they get to play in the world of Star Wars at this point in their long careers. "We had some long days on the set sometimes, and I'd be looking at my mate, going, 'Not bad for an old man and an old lady, eh?'" Morrison said with a laugh. "We'd have a good laugh and pick each other up and say, 'Come on. We gotta represent!'"
New episodes of The Book of Boba Fett stream Wednesdays, only on Disney+.