By Sarah Sterling
For the first time (in forever), fans of Walt Disney Animation Studios' Frozen and Encanto can experience these magical adventures like never before at Disney On Ice! Starting this September, you can journey to Arendelle and Colombia and sing along to the most memorable Disney tunes of all-time—all while enjoying unbelievable aerial acrobatics and, of course, ice skating!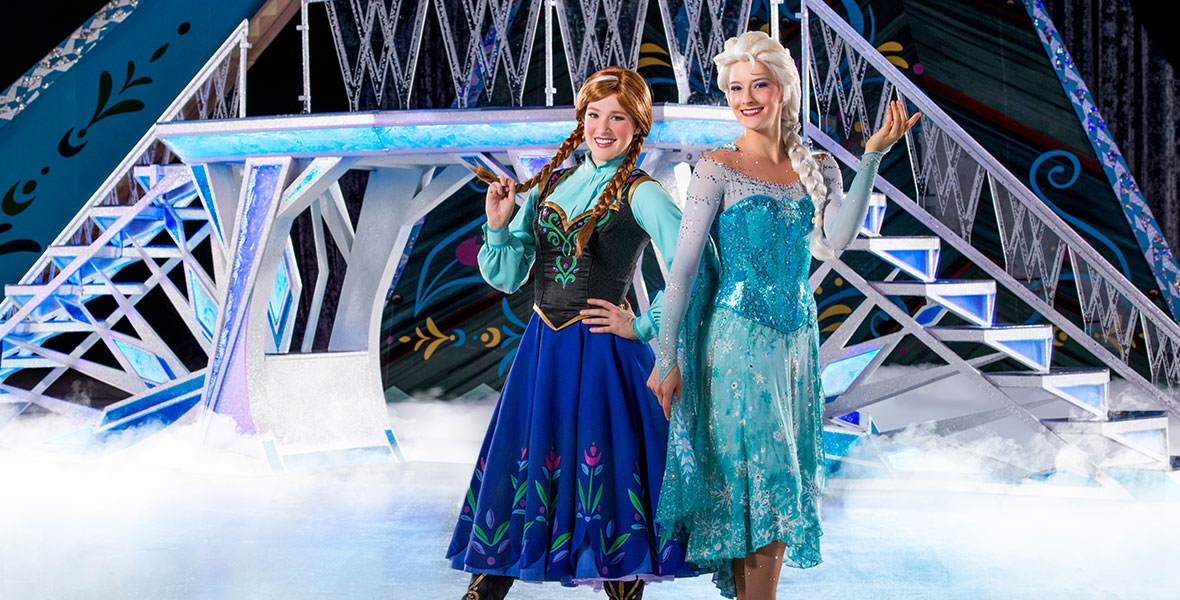 Our warm-hug loving pal, Olaf, will narrate Anna and Elsa's story from the first Frozen film. Travel back to Arendelle where Elsa has set off an eternal winter and Anna must fight her own frozen heart in a journey to bring back summer. Kristoff, Sven, and all the hilarious characters from Frozen will make an appearance in this first-of-its-kind performance.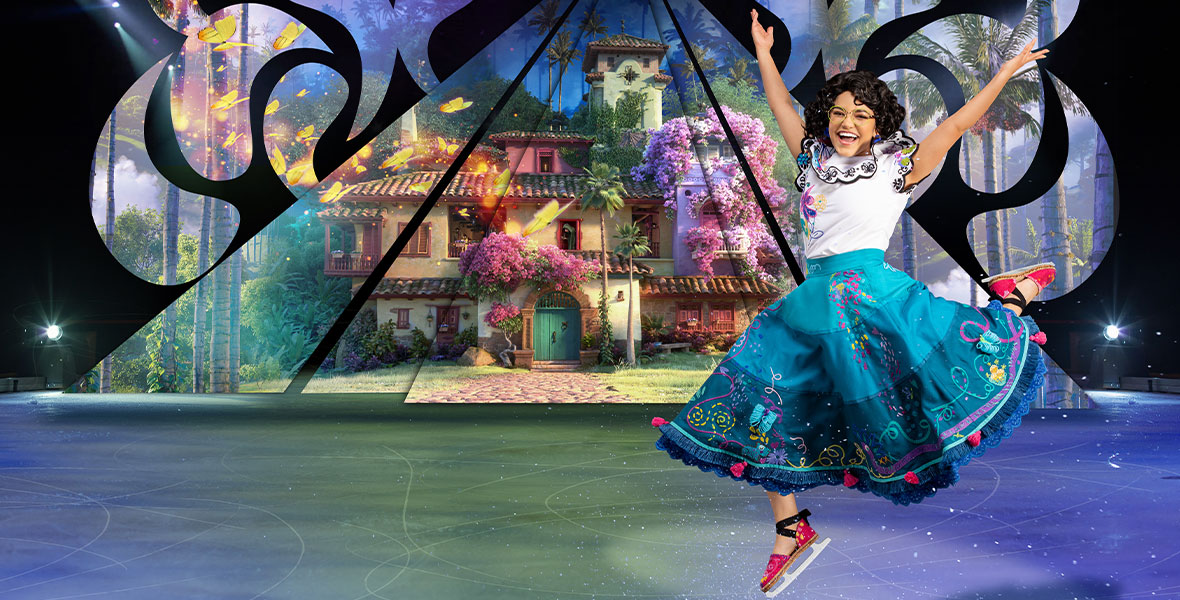 Next, guests will head to Colombia and the mystical Casita, home of the family Madrigal! Mirabel herself will narrate the story of Encanto, where she figures out how to save her home and her family's magical gifts with help from her sisters Isabela and Luisa. Other Madrigal family members will also appear in this imaginative performance, including Tia Pepa, cousin Dolores, and the uncle we aren't supposed to talk about, but will anyway: Tio Bruno! See the story come to life before your eyes as you learn that your uniqueness is what makes you magical!
Tickets for select Disney On Ice presents: Frozen & Encanto dates go on pre-sale today, June 7, with more releasing later this month. Click here to get your tickets now before they go on-sale to the public on June 14. Use this exclusive pre-sale code to purchase: DOISK8! You won't want to miss this incredible experience inside the worlds of Frozen and Encanto!
Discover when Disney On Ice presents: Frozen & Encanto is coming to a city near you:
Sunrise, FL: September 8-11, 2022
Miami, FL: September 15-18, 2022
Atlanta, GA: September 21-25, 2022
Charlotte, NC: September 29–October 2, 2022
Fairfax, VA: October 6-10, 2022
Hampton, VA: October 13-16, 2022
Hershey, PA: October 20-23, 2022
Worcester, MA: October 27-30, 2022
Newark, NJ: November 2-6, 2022
Atlantic City, NJ: November 10-13, 2022
Belmont Park, NY: November 16-20, 2022
Des Moines, IA: November 24-27, 2022
Greensboro, NC: December 1-4, 2022
Raleigh, NC: December 7-11, 2022
Fayetteville, NC: December 15-18, 2022
Philadelphia, PA: December 26-31, 2022
Cleveland, OH: January 6-15, 2023
Rosemont, IL: January 19-22, 2023
Minneapolis, MN: February 10-12, 2023
Detroit, MI: February 16-19, 2023
Boston, MA: February 22-26, 2023
Montreal, QC: March 2-5, 2023
Cincinnati, OH: March 9-12, 2023
Hamilton, ON: March 16-19, 2023
Wichita, KS: March 23-26, 2023
San Antonio, TX: March 30-April 2, 2023
Fort Worth, TX: April 6-9, 2023
Houston, TX: April 13-16, 2023
Cedar Park, TX: April 26-30, 2023
Little Rock, AR: May 4-7, 2023