By Jocelyn Buhlman
The stories of the Walt Disney Archives and Disney Legend Dave Smith will be forever tied together—Smith's Disney career began on June 22, 1970, when he founded the Walt Disney Archives. Hired by Walt's brother—and co-founder of The Walt Disney Company —Roy O. Disney, Smith was responsible for growing the Archives from a simple one-person department to a model among corporate archives, becoming the final authority on all matters of Disney history in the process.
In honor of his incredible legacy and impact on The Walt Disney Company, Disney Executive Chairman Bob Iger announced today at Disney's Annual Meeting of Shareholders in Raleigh, North Carolina, that Smith will receive the highest honor that Disneyland Resort bestows: a tribute window on Main Street, U.S.A. His window will be unveiled on June 22, 2020, which marks the 50th anniversary of the Walt Disney Archives' founding.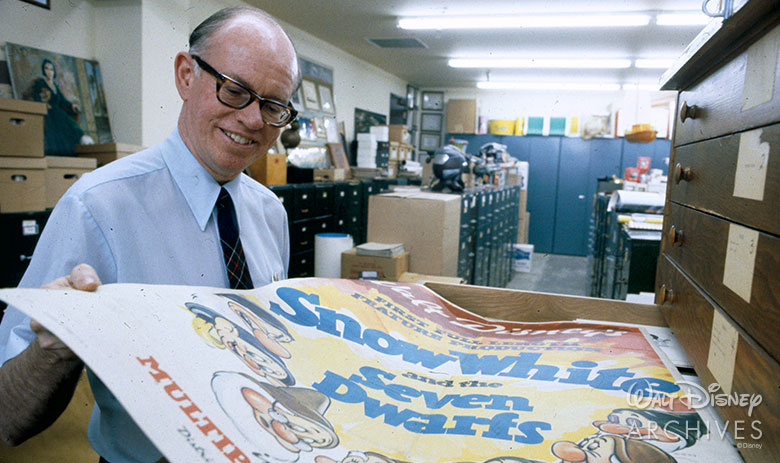 Smith, who passed away in 2019, wrote extensively on Disney history, with a regular column in The Disney Channel Magazine, Disney Magazine, Disney Newsreel, and numerous articles in such publications as Starlog, Manuscripts, Millimeter, American Archivist, and California Historical Quarterly. He is the author of the official Disney encyclopedia, Disney A to Z, now in its fifth edition; with Kevin Neary he co-authored four volumes of The Ultimate Disney Trivia Book; with Steven Clark he co-wrote Disney: The First 100 Years; and he edited The Quotable Walt Disney. Dave also wrote introductions to a number of other Disney books.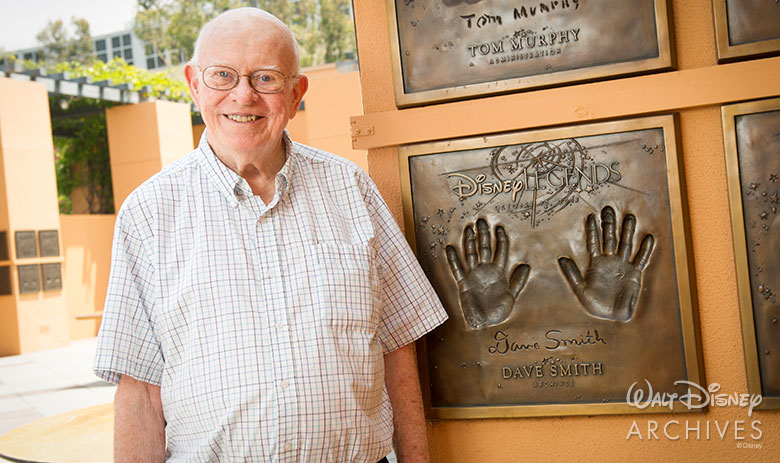 In October 2007, Dave was honored with the prestigious Disney Legends Award. A resident of Burbank, California, Dave retired in 2010 after his 40th anniversary with The Walt Disney Company and continued working for the next nine years as a consultant for the Company, with the title of Chief Archivist Emeritus.
"My greatest reward has been getting to know the many people who have come to use the Archives over the years. I have been especially proud to be a guide and mentor to so many young people who have gone on to exceptional careers in the Disney organization," Dave once said.
More details are to be announced about the unveiling ceremony for Smith's window, so stay tuned to D23.com for updates.