Like the song goes, "There's no place like home for the holidays." And this weekend there's truly no place like your comfy couch on Saturday and Sunday evenings with your TV tuned to ABC. On Saturday, December 12, tune in to the network's broadcast of The Wonderful World of Disney Presented by Target Brings You Mary Poppins at 8 p.m. ET/PT—featuring Disney Legend Dick Van Dyke as your host for a series of interstitials throughout the evening. On Sunday, ABC goes back a little further in the Disney canon to present Behind the Magic: Snow White and the Seven Dwarfs, an all-new special that chronicles Walt Disney's challenging journey to create the historic first full-length animated feature film. You won't want to miss a minute, so make sure your popcorn is popped before the broadcast begins at 8 p.m. ET/PT.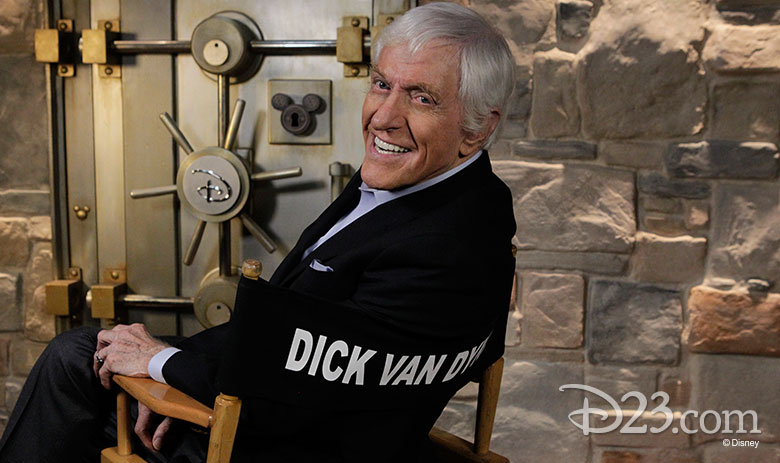 Your weekend of classic Disney entertainment starts on Saturday—which just so happens to be the day before Mr. Van Dyke celebrates his 90th birthday—as the actor who brought to life Bert, the carefree Cockney chimney sweep, hosts the first network television broadcast of Mary Poppins in 13 years. He'll have a little help from Bullseye—Target's adorable bull terrier mascot—and will take viewers on a magical journey into Disney's Archives, showing off props from the movie, sharing behind-the-scenes stories about the film, and reflecting upon what has given Mary Poppins such phenomenal staying power.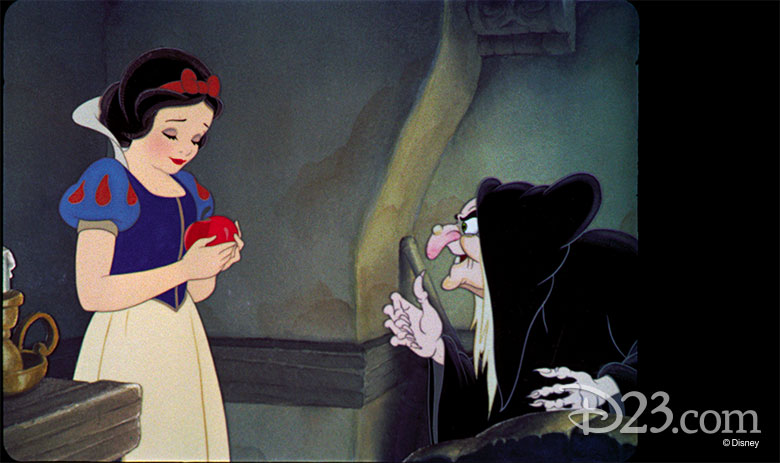 The following night, Disney fans will be reminded of the many reasons why Snow White and the Seven Dwarfs was such a groundbreaking film when it was released in 1937. Before Walt Disney put everything on the line to realize his vision, there had simply never been anything like Snow White and the Seven Dwarfs in cinema. No one—including Walt's wife, Lillian, and his brother Roy—believed that audiences would want to watch a "cartoon" for 90 minutes. But oh, how Snow White and the Seven Dwarfs would prove those naysayers wrong.
Ginnifer Goodwin (Once Upon a Time, Zootopia) narrates the special, and the filmmakers spoke with Disney and Pixar Chief Creative Officer John Lasseter, Disney Legend Richard Sherman (Mary Poppins, The Jungle Book), Frozen directors Jennifer Lee and Chris Buck, as well as Becky Cline, director of the Walt Disney Archives, and Disney historians like J.B. Kaufman (author of Snow White and the Seven Dwarfs: The Art and Creation of Walt Disney's Classic Animated Film) to shed new light on this iconic film—which celebrates its 70th anniversary next year.
Sunday night's special uses clips from the film, early film and audio recordings, and archival photos to help chronicle the film's often dramatic journey to the screen. The filmmakers have also included live-action moments based on the original tale, shot with dramatic special effects treatments, along with cut scenes and characters from the animated film. Some of the original talent from Snow White and the Seven Dwarfs were also interviewed for the special, which will make you eager to watch the film in its entirety again.
So many Disney fans grew up with shows like Walt Disney's Wonderful World of Color and The Wonderful World of Disney serving as appointment television to cap off their weekends on Sunday nights. And we're so glad that our friends at ABC are giving us the wonderful holiday gift of a weekend of Disney entertainment across two nights, making Disney fans' holidays even happier.