By Matt Moryc, The Walt Disney Archives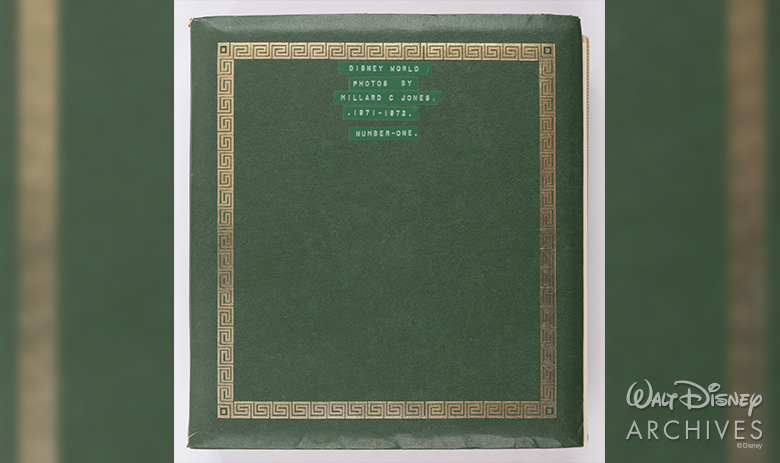 The first of seven photograph albums belonging to Mr. Jones that were donated to the the Walt Disney Archives.
Seven photo albums, seven years, 2,206 photographs and 500 park visits tell the story of Millard C. Jones, or as Walt Disney World Cast Members preferred to call him, "Mr. Jones." Never without his trademark Rolleiflex camera and brown hat, the retired Florida resident first visited the Magic Kingdom on December 13, 1971. From then on, he would make the trek to the vacation kingdom two to three times a week for the next seven years—driving from his home in Lakeland, Florida—a roundtrip of 83 miles.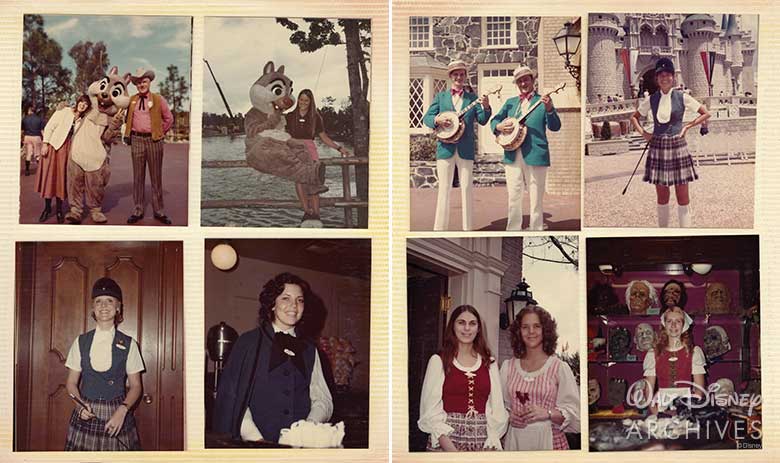 Thousands of candid moments and scenes like these are found in the pages of Mr. Jones' photo albums.
Mr. Jones began visiting Walt Disney World as a way to remedy the boredom and loneliness he felt after the untimely passing of his wife in January 1971. Always with camera in hand, Mr. Jones snapped hundreds of photos of Cast Members both on and off the clock. After keeping one copy of a photo for himself, Mr. Jones would gift a second copy—always at no expense—to those featured in each shot. "That's really why I come," Jones told the Orlando Sentinel in 1973. "I like to take picture[sic] of my friends here and give them a copy. I really like to do that. . ." Mr. Jones once told a reporter that he could recall the first names of 90 percent of the Cast Members working at Walt Disney World
Small ceremonies were held for Mr. Jones on the occasion of his 100th and 300th visit, but a special celebration occurred on June 15, 1978, to honor his 500th visit to the Magic Kingdom. Escorted by Snow White––his favorite character––Jones rode down Main Street, U.S.A. in the fire engine during a special parade in his honor. Arriving at the front of Cinderella Castle, Jones was met by then-Vice President of Operations, and future Disney Legend, Bob Matheison, who presented him a special plaque in commemoration of his 500th visit, and a silver pass.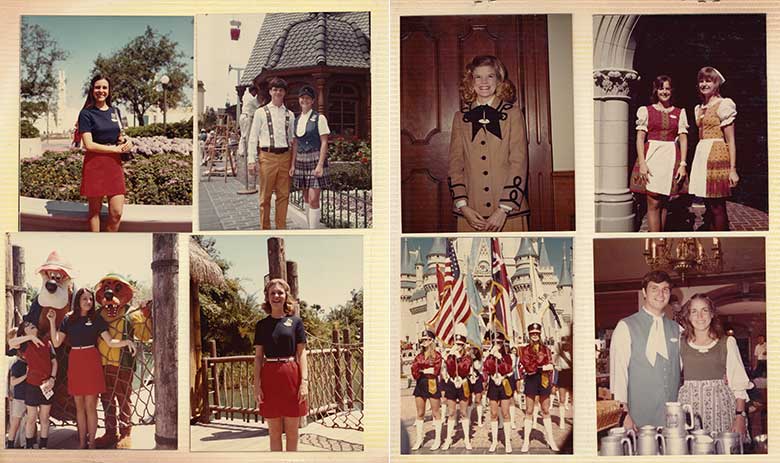 At the age of 86, Mr. Jones passed away from a sudden illness on August 22, 1978, in Lakeland, Florida. His photo albums were willed to Walt Disney World and displayed backstage for three months for Cast Members to look at and remember arguably the most beloved Guest of that era. His photo albums, roughly 300 photographs in each, captured not only the burgeoning Walt Disney World Resort––as perhaps no Guest ever did back then–– but also images of the resort's earliest Cast Members.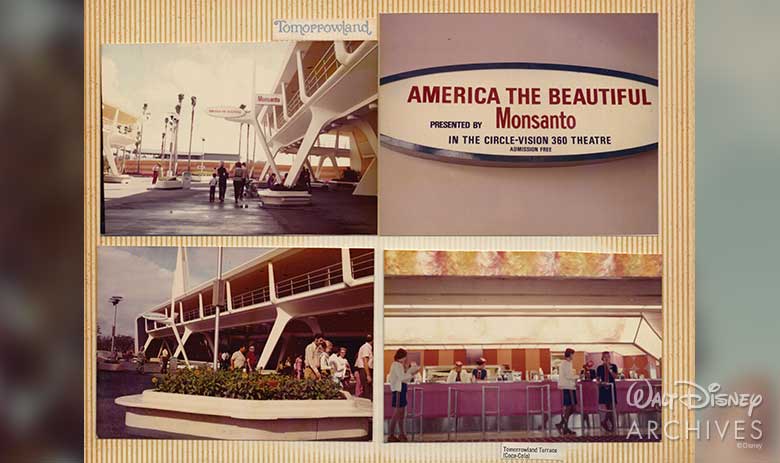 A look inside the photo album reveals that Mr. Jones wrote directly on the inside of the front and back cover which days he visited the park, and labeled many pictures with the name of the Cast Member photographed.
Crucial to the Walt Disney Archives' documentation of 1970s Walt Disney World, the photo albums offer color images of early Cast Member costumes, shop interiors, construction wall artwork, in-park and resort signage, and a few photos of Mr. Jones himself mingling with his friends at the Magic Kingdom.
In December 1978, seven of Mr. Jones' photo albums were donated by Walt Disney World and made permanent in the collection of the Walt Disney Archives.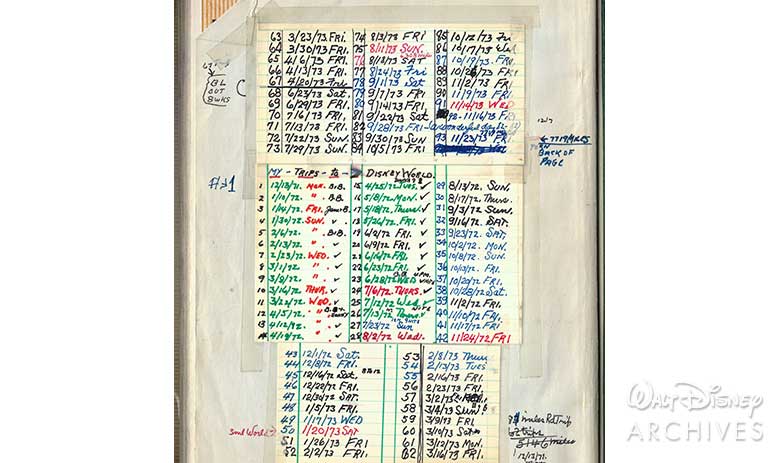 Mr. Jones' handwritten details of his weekly trips to Walt Disney World.
Can't get enough of the Vacation Kingdom of the World? Dive into even more Walt Disney World nostalgia with the 2021 D23 Gold Member Collector Set, exclusively available to D23 Gold Members!