By Max Lark and Karina Schink
The fabled Walt Disney Archives, which will celebrate its 50th anniversary next year, has once again curated an exhibit for the D23 Expo, one that presents more than 70 spectacular costumes, from Mary Poppins to this summer's Aladdin. The exhibit provides dazzling proof that when it comes to Disney storytelling, what characters wear plays a dramatic role in making the magic. The 12,000-square-foot exhibit, which includes costumes from some of Hollywood's preeminent designers, past and present, including Academy Award®-winners Colleen Atwood, Sandy Powell, and Tony Walton, as well as Emmy® winner Ellen Mirojnick and Emmy nominees Eduardo Castro and Penny Rose, is a must-see stop for fans who appreciate the passion, dedication, and imagination of the world's top costume designers who help bring filmed entertainment to life.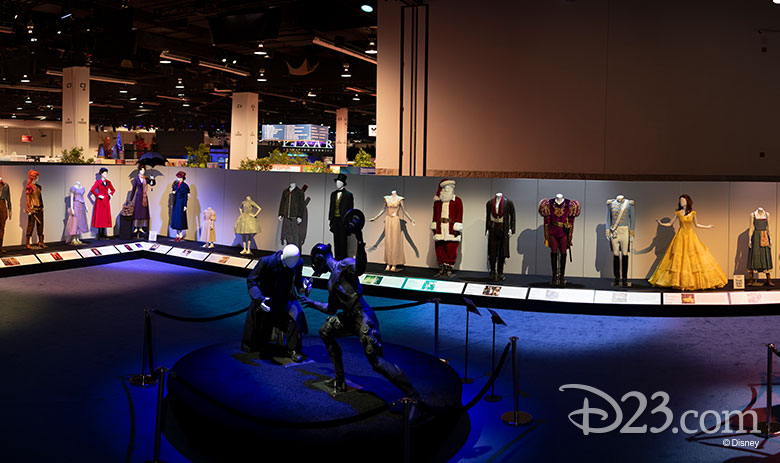 "I've been wanting to do this exhibition for many years," says Becky Cline, director, Walt Disney Archives. "I'm happy fans will get an up-close look at these marvelous creations and discover just how integral costumes are to storytelling. I marvel at the details and ideas that costume designers weave into the fabrics of these amazing outfits—and I know our guests will, too."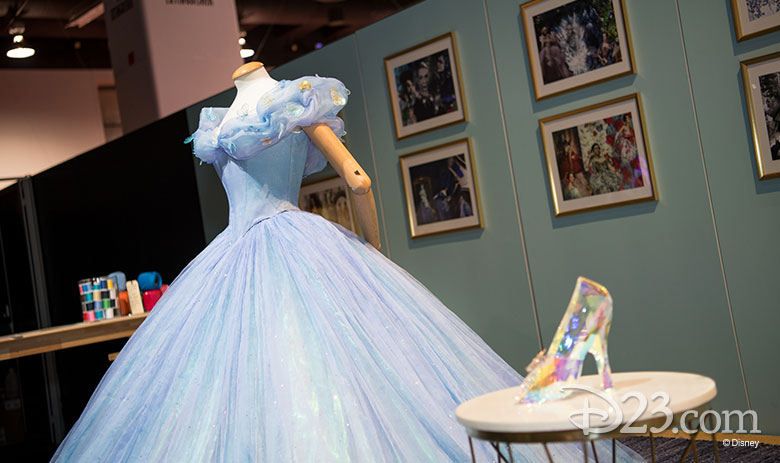 The exhibition begins in Gallery 1: Cinderella's Workshop, which feels like an active costume department like one you might see on a film set. Front and center in this natural, unpolished atelier is the iconic Cinderella ball gown that has evolved over the decades. "This is the perfect opportunity for visitors to see the multiple ways a costume can be reimagined by different designers for different movies," says Robert Maxhimer, Exhibitions Manager of the Walt Disney Archives and curator for Heroes and Villains: The Art of the Disney Costume. During a visit to Gallery 1, guests will view a never-before-seen short film featuring all the designers who created the costumes on view, providing a behind-the-seams look at the art of costume design that is both revelatory and remarkable. Suffice it to say, when it's time to head to the second major gallery of the exhibition, guests will have an even greater appreciation for the enormity of the task that is creating the costumes for such beloved films. Later in the exhibition, don't forget to check out Cinderella's carriage from 2015's Cinderella—a perfect example of how iconic props and costumes complement each other to produce dazzling results.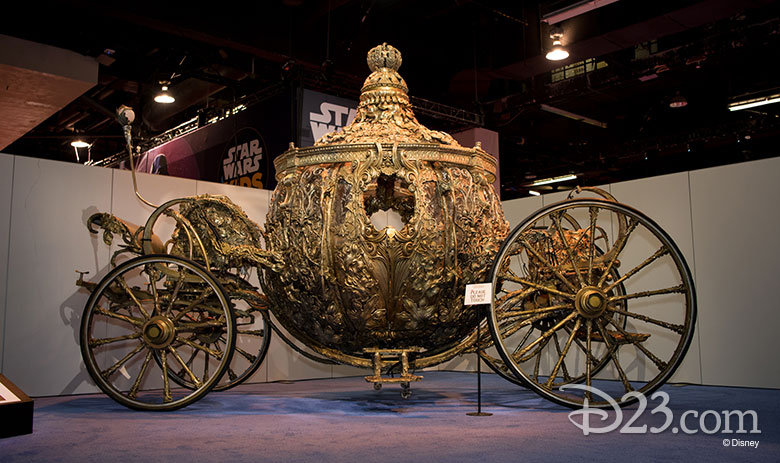 Stepping from Gallery 1 to Gallery 2: Heroes, Villains and Spaces Between transports guests from the work room to the theater, revealing a pulse-quickening panoply of beloved Disney costumes as you've seen them in films and TV shows through the years. A dazzling kaleidoscope of color, shapes, and movement is on view. The villains—"the characters we love to hate and hate to love"—Maxhimer jokes, are lined up on the right side of the gallery; heroes to the left. Cutting through the middle of the gallery are seven pairs of iconic heroes and villains frozen in custom poses that represent the epic final battle every protagonist and antagonist must face: Beast vs. Gaston, The White Queen vs. The Red Queen, Balthazar vs. Horvath, Red Riding Hood vs. the Wolf, Giselle vs. Queen Narissa, and a Dalmatian puppy vs. Cruella De Vil. No Disney fan will want to miss these seven colorful pas de deux suspended in time (for the length of the exhibition, anyway).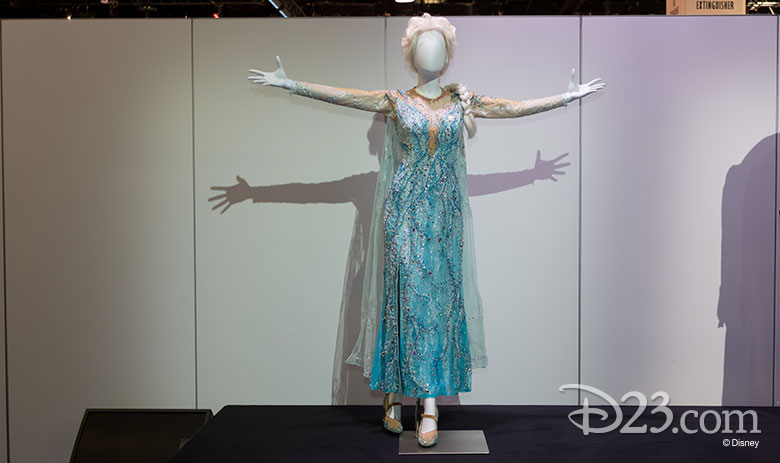 Across nearly every medium Disney has touched, from the earliest days of animation through innovations in live-action filmmaking and pioneering efforts in television, location-based entertainment and retail and even gaming, costumes have seldom been recognized but ever-present. With the Walt Disney Archives Presents Heroes and Villains: The Art of the Disney Costume, guests will come away with a new appreciation for this integral part of Disney storytelling and reacquaint themselves with the beloved costumes that played such a big role in the films that they cherish.
Many of the costumes on exhibit will be featured in The Art of Disney Costuming: Heroes, Villains, and Spaces Between, a dazzling new book out this September from Disney Editions. The book will also be available in advance exclusively at D23 Expo.
Exhibit Curator Robert Maxhimer's Five Favorite Costumes
We asked exhibit curator Robert Maxhimer for his five favorite do-not-miss costumes for guests visiting the Walt Disney Archives Presents Heroes and Villains: The Art of the Disney Costume exhibition. Here are his picks: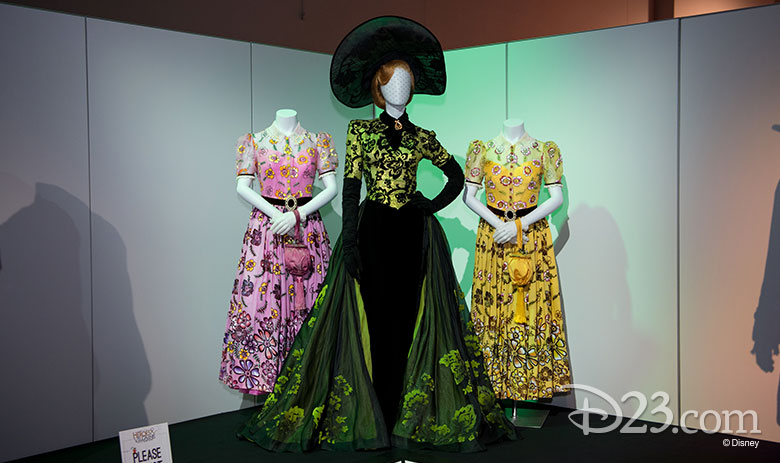 Lady Tremaine, worn by Cate Blanchett, designed by Sandy Powell
"It's interesting to me that Sandy Powell said she thinks of characters in terms of colors before she even designs the costumes. I like the way the green is offset with black—there are no friendly colors but they are very expressive."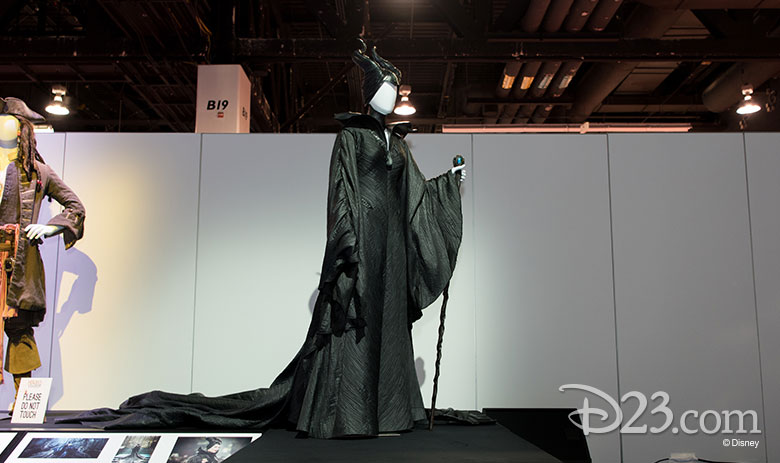 Maleficent, worn by Angelina Jolie, designed by Anna B. Sheppard
"This one is rather like Maleficent from the animated version—just more beautiful."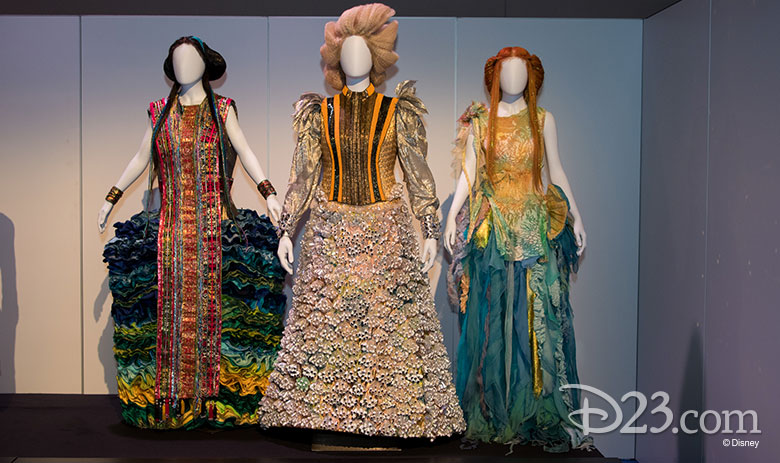 Mrs. Which, worn by Oprah Winfrey, designed by Paco Delgado
"Mrs. Which is what designer Paco Delgado neatly described as 'energy in the pure state.' This costume is complex because of the exotic materials used, including neoprene, plastic, and metal. The goal was to show a 'a supernova that exploded.'"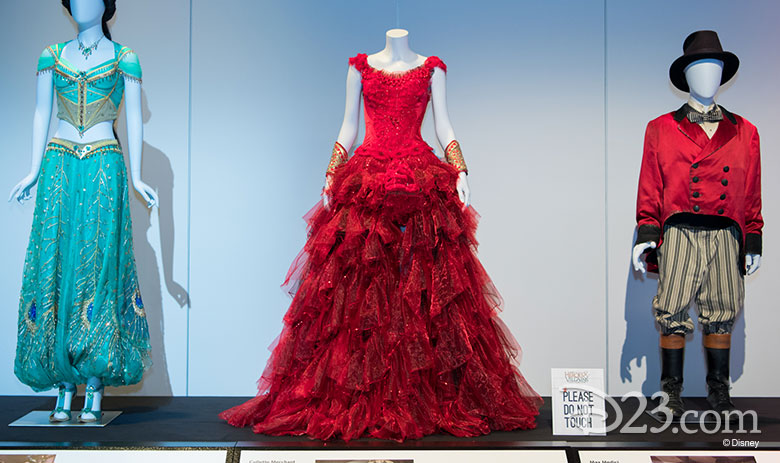 Colette Merchant, worn by Eva Green, designed by Colleen Atwood
"Tim Burton said that of the many times he had worked with Atwood, costumes such as this one for Eva Green are some of her most beautiful designs, and I agree."
Cruella De Vil, worn by Glenn Close, designed by Anthony Powell
"Powell said this costume 'all started with a silhouette, because she's so spiky and forceful.' Cruella loses none of the iconic sense of fashion that we all know and love from the animated film; the eccentricity and boldness translated over into the live-action creation really effectively."