By Jim Fanning
Better get ready to hear, better get ready to cheer—here comes The One and Only, Genuine, Original Family Band! Released on March 21, 1968, this delightful slice of cinematic Americana tells the musical story of the Bower clan—Grandpa (Walter Brennan), father and mother (Disney Legend Buddy Ebsen and Janet Blair), and eight musically precocious children (including Lesley Ann Warren and Disney Legend Kurt Russell)—that homesteads in the Dakota Territory in 1888 and becomes embroiled in the contentious presidential campaign between Grover Cleveland and Benjamin Harrison—thanks to a crusading newspaper editor (John Davidson). To celebrate 50 years of musical pizzazz, family dynamics, and political pyrotechnics, it's 'bout time to look at nine golden anniversary fun facts about The One and Only, Genuine, Original Family Band.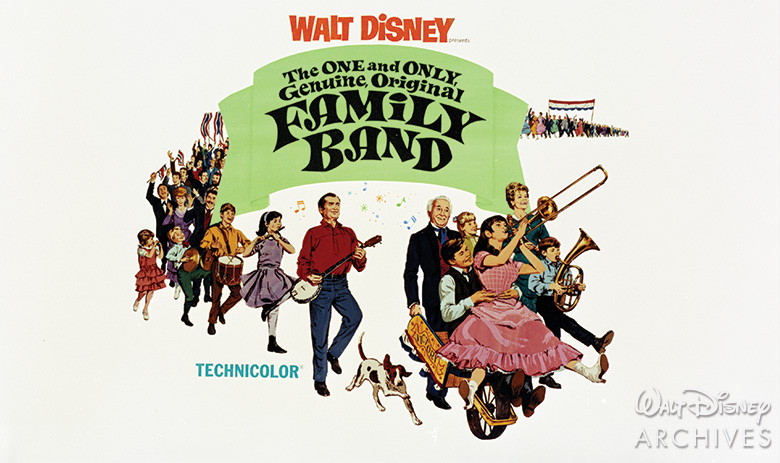 1. Walt Disney Set the Stage for the Family Band
Like The Happiest Millionaire (1967) before it, The One and Only, Genuine, Original Family Band is based on a true story as related in a memoir by a daughter of a real family. The Family Band, From the Missouri to the Black Hills, 1881–1900, the autobiographical novel by 84-year-old (at the time of the film's release) Laura Bower Van Nuys, of Rapid City, South Dakota, was published in 1961. With its themes of nostalgia, family, and music, the story held obvious appeal to Walt, and he purchased the screen rights. When Walt read the script—the project was originally intended to be a two-part episode of Disney's anthology TV series—he felt that a couple of original songs could be added, so he gave it to his prolific songwriters, Richard M. Sherman and Robert B. Sherman. These two Disney Legends reported that the story could become an entire musical, which is, they believed, exactly what Walt wanted to hear. The Shermans worked closely with screenwriter Lowell S. Hawley to work songs into the screenplay.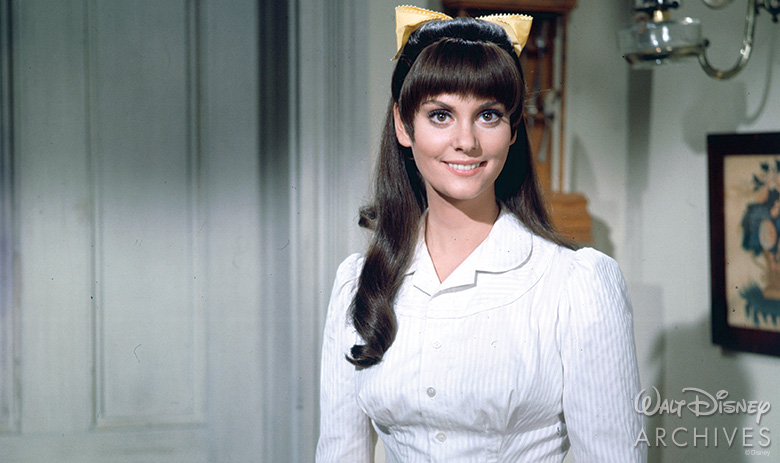 2. That's How Music Magic is Made: The Sherman Brothers
As with all their projects, the Shermans composed their Family Band songs to serve story and character. "We analyze the character performing the number within his environment and situation," explained Richard. "The lyrics grow from this assumed atmosphere. The lyrics then dictate the appropriate type of music for a scene. For instance, Lesley Ann Warren's soul-probing soliloquy where her apprehension about finally meeting the man with whom she's been carrying on a correspondence-romance takes the form of a ballad called 'The Happiest Girl Alive.' Her simple naivety and indecision are most naturally expressed in the give-and-take tempo of a country ballad." "'Bout Time," the romantic duet between Warren and John Davidson, was born when the Shermans said to each other it was "about time" they provided the couple with a love song.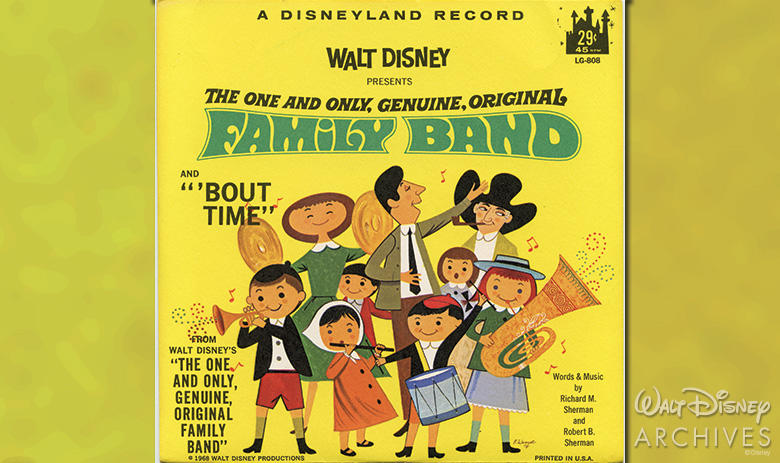 3. Play It Loud! Play It Proud!: The Title Song
"Our toughest assignment," revealed Richard Sherman, "was to write the title song for The Family Band. At best, the title was cold, impersonal, and suggestive of almost nothing that could be turned into a musical number with which to kick off a big picture. Before beginning work, Bob and I did a lot of research into the Dakotas of the 1880s, where the picture takes place. We read historical accounts; we listened to records, looked at old sheet music and some films made on the era. We literally immersed ourselves into the period and decided that any song set in that time would have to be lively and big. We struck on the idea of basing the songs on a 19th-century circus barker's spiel to get people to 'come in and see The one, The only, genuine Family Band in existence!' That was it! It sounded right, and we wrote the lyrics to that theme. The problem was that the title, if we kept with the spirit of the title song, was wrong… So the picture became The One and Only, Genuine, Original Family Band." The Shermans' songs were completed in November 1966, and Walt approved both songs and script. However, filming didn't begin until several months after Walt passed away on December 15, 1966.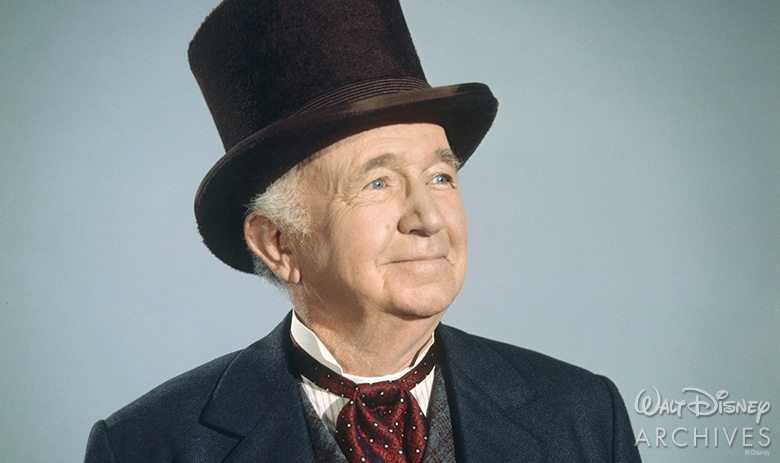 4. A Man for the Time: Walter Brennan
Revered character actor Walter Brennan was only too happy to pick up the baton of Grandpa Bower for this Disney musical. Already a Disney favorite from his performance in Those Calloways (1965) and his two roles (tycoon Mulrooney and Knobby the gnome) in The Gnome-Mobile (1967), this three-time Oscar® winner had more than 100 motion pictures and several hundred television shows to his credit. "I play a tough old Dakota Territory homesteader who would just as soon fight politics as strike up the band," said Brennan of his Family Band role. "It's just the kind of picture folks can sit back and relax, have a laugh, and get rid of their worries with."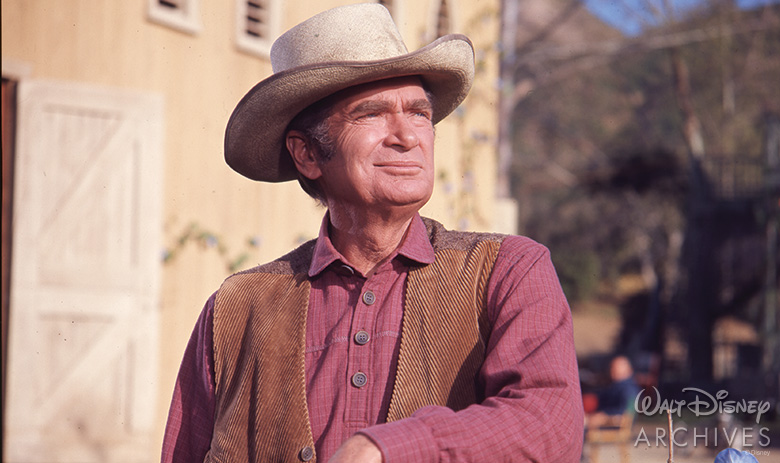 5. Georgie Russel Rides Again, as Calvin Bower: Buddy Ebsen
Walt Disney had approved Bing Crosby to play Calvin Bower, but negotiations to sign Academy Award®-winning actor fell through in early 1967. Consequently, Buddy Ebsen returned to Disney to fill Calvin's dancing shoes. In 1954, Walt Disney cast the future Disney Legend as Georgie Russel, sidekick to Davy Crockett in the sensationally popular Disneyland TV episodes. Buddy forever after credited Walt with resuscitating his career, for he became a much-in-demand character actor, appearing in films such as Breakfast at Tiffany's (1961) and television shows such as Disney's own "Corky and White Shadow" on the Mickey Mouse Club. When cast as Papa Bower in Family Band, Ebsen was starring in the classic television series The Beverly Hillbillies. And though he occasionally danced in his role as Jed Clampett, the Disney musical gave the veteran hoofer a true song-and-dance showcase.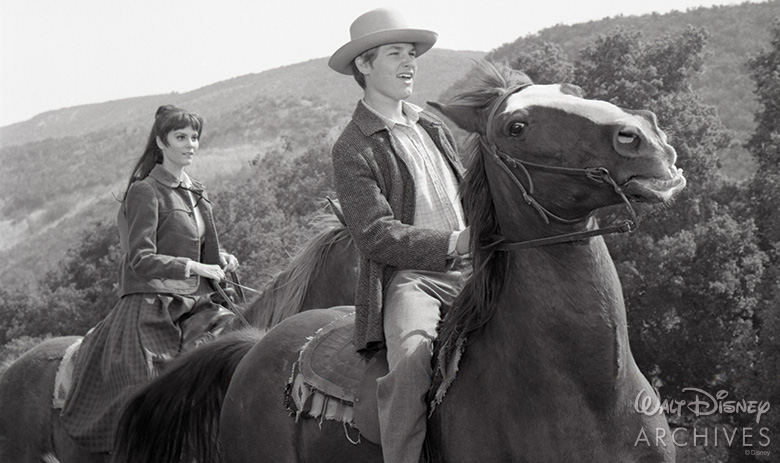 6. Drummin' Drummin' Drummin' Drummer Boy: Kurt Russell
Disney Legend Kurt Russell had already appeared in Follow Me, Boys (1966) and "Willie and the Yank," a three-part 1967 episode of on Walt Disney's Wonderful World of Color when he was cast as drummer Sidney Bower in Family Band. "That was an interesting show," recalled Kurt. "That was one of those where it was the whole group and they were all ages." In the "Ten Feet Off the Ground" number, Russell was clearly responsible for his onscreen siblings, for he helps them down from the makeshift barn stage and lifts them high in the air as part of the choreography. The 16-year-old star wasn't known for musicals and, in his own words, found the dancing "torture." However, he briefly met a featured dancer, billed as Goldie Jeanne, on the Family Band set. When they met again years later while making another musically themed movie, Swing Shift (1984), Russell and Goldie Hawn became one of Hollywood's most famous couples.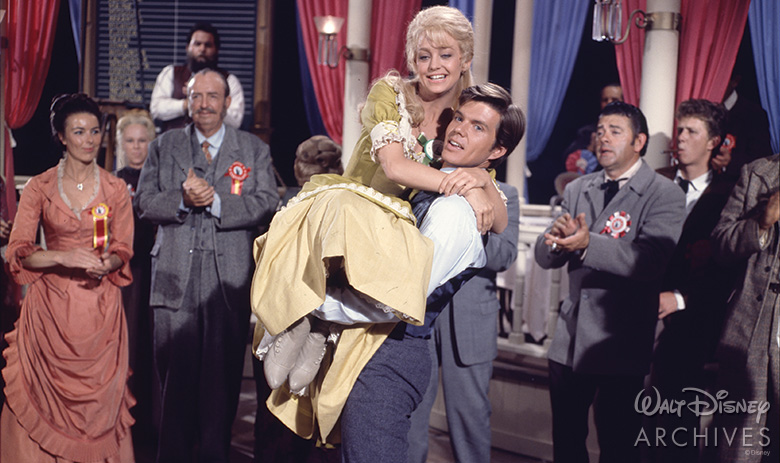 7. Politicians, Statesmen, and More: Character Actors
Family Band choreographer Hugh Lambert was working on an in-production TV series Rowan and Martin's Laugh-In, and for the role of the "giggly girl" in the "West o' The Wide Missouri" production number, he recommended a young woman who was making a great impression on the new show. By the time Family Band was released in March 1968, Laugh-In was a hit, Goldie was well on her way to becoming a star, and indeed, she won an Oscar as Best Supporting Actress in Cactus Flower (1969). Rounding out the cast are character actors Richard Deacon, (best known for TV's The Dick Van Dyke Show, he had appeared in the "Annette" serial on TV's Mickey Mouse Club, The Gnome-Mobile, and Blackbeard's Ghost (1968)); Wally Cox (best known for the 1950s TV series Mr. Peepers, created by Disney artist/director David Swift), and Butch Patrick (Eddie from The Munsters). Sharp-eyed Disney fans will spot voice artist and actor Pete Renaday, who not only appears onscreen as one of the townspeople but also served as dialog coach for the child actors behind the scenes.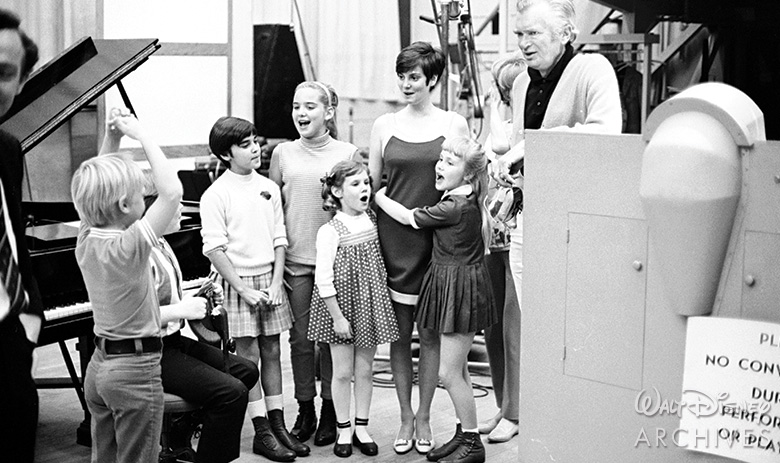 8. The Children Tune Up
To play the Bower brood, more than 700 youngsters were interviewed, screened, and tested. Among those talented children ultimately selected were 9-year-old Heidi Rook, a real-life family-band member in the Rook Family Band of Stamford, Connecticut, who was cast to play Rose Bower after Disney executives saw her family perform on television. One of the most prolific child actresses of the 1960s and '70s, Pamelyn Ferdin, 7, portrayed Laura Bower, upon whose autobiographical work the picture is based. Eight-year-old Bobby Riha appeared in Hanna-Barbera's acclaimed TV special Jack and the Beanstalk with Gene Kelly before being cast as Mayo Bower. Best known for his later role as family musician Jason on the much-loved TV series The Waltons, English-born Jon Walmsley plays Quinn Bower. The 11 year old also voiced Christopher Robin in Winnie the Pooh and The Blustery Day (1968).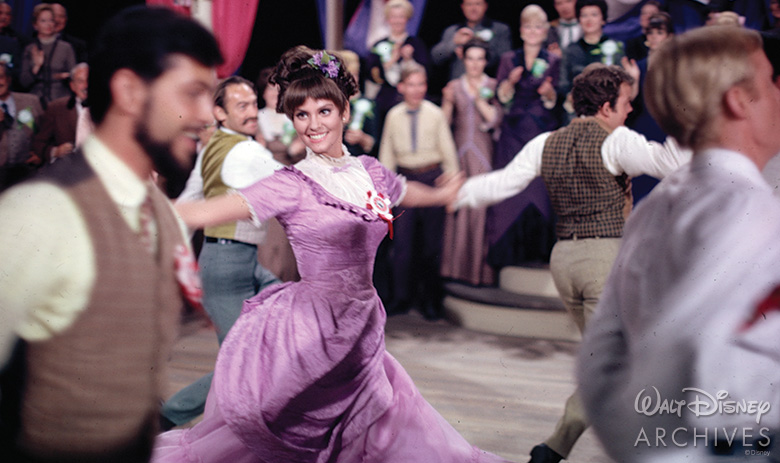 9. Striking Up the Family Band with Musical Score and Dance
As with most musicals, choreography is a central part of this Disney extravaganza. Choreographer Hugh Lambert worked with the cast for six weeks before filming began—and with Buddy Ebsen aboard, the first order of business was making sure the expert song-and-dance man did his trademark soft-shoe routine. Jack Elliot was signed up to compose the underscore and arrange the Sherman songs, just as he had done for The Happiest Millionaire. "Music," Elliott said, "is the adhesive that holds a show together. It's not too difficult to put your finger on a score, but if it's well done then you're never too aware of it. If it's too good, and commands a great deal of audience attention then it's failed. What I try to do is enhance a production with a score that isn't ostentatious."