If you are as wickedly enchanted by Danny Elfman and his music as we are, then the opportunity to witness his brilliance in person is one you won't want to miss! For two days only (October 31- November 1), Elfman will take to the concert stage at the Hollywood Bowl for a spine-tingling live performance, during which he will revisit his role of Jack Skellington, singing live to film for a very special screening of Disney's Tim Burton's The Nightmare Before Christmas. Joining Elfman will be a cast of singers and special guest artists performing the film's acclaimed songs live, and Conductor John Mauceri will conduct a full orchestra and choir performing the film's classic score and songs live to picture.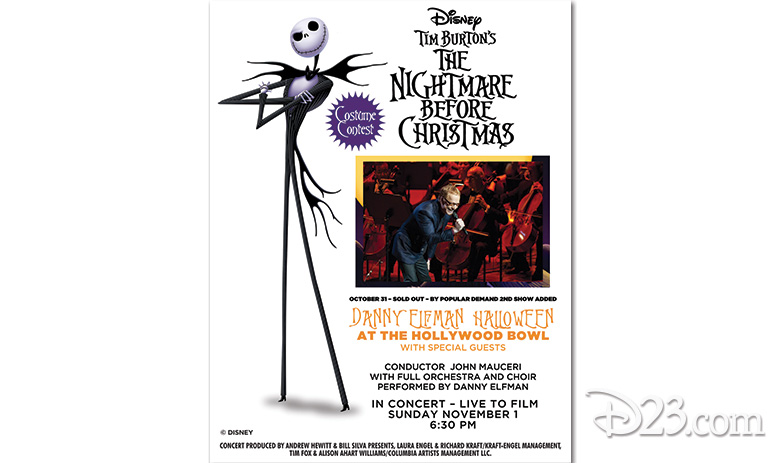 Step into Jack Skellington's world as the Hollywood Bowl transforms into Halloween Town for the eerie event, which also will include an audience participation costume contest (naturally, Tim Burton-inspired costumes are encouraged) and other pre-show activities.
Click here to purchase tickets or call (800) 745-3000—and hurry, we bet these tickets will be gone before you can say "There's children throwing snowballs, instead of throwing heads!" For a special Halloween treat, D23 Members can receive 15% off through October 28 by using coupon code Disneyatthebowl!
Want more Danny Elfman? See the moment he became a Disney Legend here!