By Courtney Potter
Directed by Thea Sharrock, Disney's The One and Only Ivan tells the story of a gentle, artistically inclined 400-pound silverback gorilla (voice of Sam Rockwell) who begins to wonder what life is really like outside the suburban shopping mall habitat—and struggling circus attraction—he calls home. Ivan's not alone, however; among his circle of animal friends are a colorful parrot named Thelma (voice of Phillipa Soo), and an adorable stray dog named Bob (voice of Danny DeVito).
With this CGI/live-action adaptation of Katherine Applegate's award-winning novel coming to Disney+ in just a few days' time, D23 spoke with both DeVito and Soo about what made their experiences making The One and Only Ivan so unique.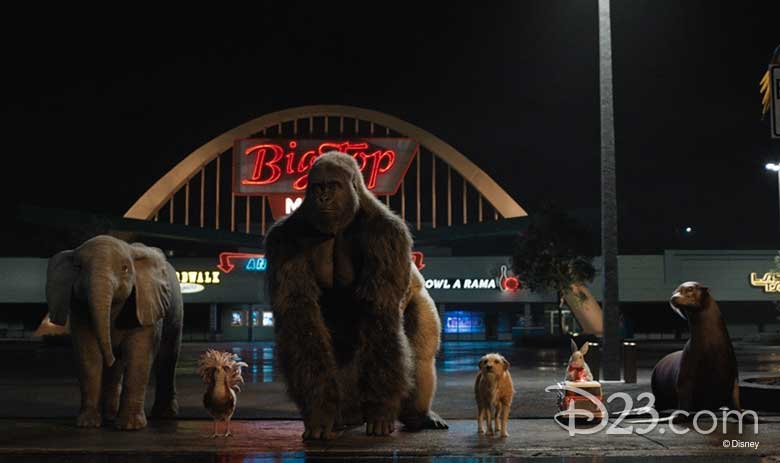 When it came to joining The One and Only Ivan's voice cast, Tony®-nominated Soo (Broadway's Hamilton) was especially elated. "I actually didn't know anything about the novel or the story that it was based on," explains Soo, alluding to the true tale that inspired Applegate's Newbery Medal-winning book. "[But] I was so excited—I just got married three years ago and because of that, I have all of these young nieces and nephews. Being asked to be a part of something that's so iconic for them was super cool for me; so many cool 'aunt' points!" It's not just the story (and its popularity amongst family) that delighted Soo—it's the particularly impactful way it's presented. "[Kids] are so knowing—and at the same time, they're just curious and wide-eyed and open to the world," she continues. "So they connect with [this story] a lot… And especially in this day and age, when we're just trying so desperately to protect our environment, I think that kids are really aware of that. I think what this story shows them is that they can really contribute to that. Big change starts small. And just because they're young should not deter them from wanting to help advocate for change, and change what they want to see in the world."
As for Emmy® winner DeVito (Taxi), his participation in the film came about—at least in part—due to a previous role: "[With The One and Only Ivan], I'm working with a director I've worked with before," he explains. "I did The Sunshine Boys on the West End in London, which Thea Sharrock directed, and it was great. I loved working with her, and when she told me about this [project], I thought it was great! I'll play an animated dog in your movie, y'know? So I read the book—an amazing book."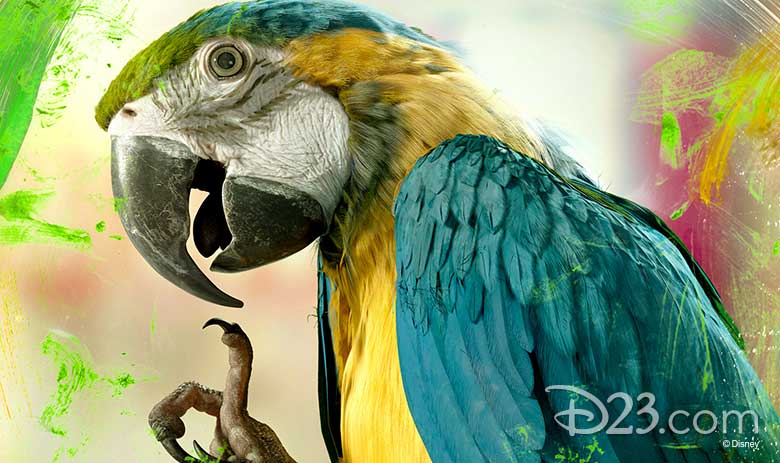 Giving voice to a CGI-animated animal is an interesting challenge from the start—but when said animal already has an iconic sound, it could prove daunting. Not so for Soo, who took her parrot voice seriously—with a hearty dollop of humor, of course. "It's not very often I get to play characters like this parrot; it's a very long jump from Eliza Hamilton," says Soo, chuckling. "So as an actor, I feel so lucky that I was given that opportunity—because all I want to do is stretch, [and] be asked to do things that I've never done before and take risks. What a great way to be involved with, now, two Disney films"—Soo also lent her voice to 2016's Moana, featuring music by her Hamilton compatriot Lin-Manuel Miranda—"[where] the characters are very different." During recording, "I was lucky enough to see my Ivan character as I was working on it," explains Soo. "The animation had largely been complete for Thelma, so when I got to go in and record, I had something there to reference. That was really exciting."
For DeVito, recording included something that's not often done in animation: "The uniqueness of doing this was that we—Sam Rockwell [voice of Ivan], Angelina Jolie [voice of Stella], Brooklynn Prince [voice of Ruby], myself, Helen Mirren [voice of Snickers]—were able to, at some point or another over the past couple of years that we've been doing this, to be actually in the same room. Disney had fixed it up so that we could see each other [in the recording studio]; it really makes a difference for an actor to be able to communicate, because you improvise—one thing leads to another… That was a unique experience, and it was great working with those people."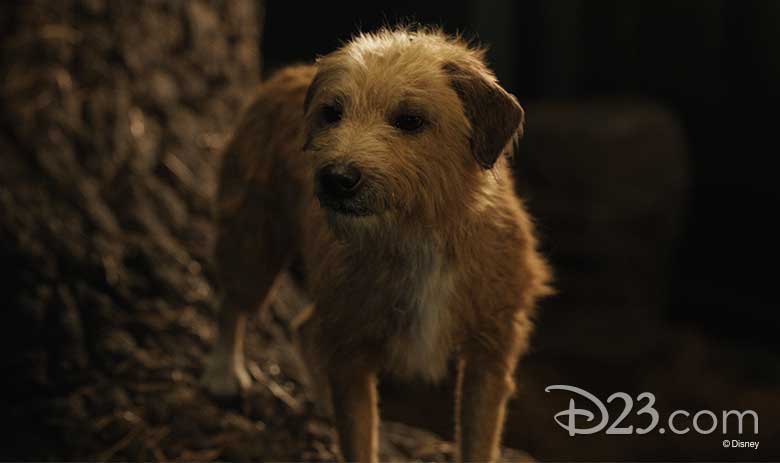 Lending her talents to a Disney film—especially an animated one, and one that focuses on animals and the natural world to boot—might've been fate for Soo, who came of age during the Little Mermaid-led renaissance of Disney animation. "Growing up, my best friend and I would watch Pocahontas over and over and over and over," she admits. "And we would go outside and run around—run through the woods, which we called 'the forest.' I definitely feel like it was such a great way—kind of like The One and Only Ivan—to really understand and appreciate nature. I think Pocahontas was my first deep understanding and connection that I had with the planet, and the animals that are on it."
All told, both Soo and DeVito feel The One and Only Ivan is the perfect film for such a singular time in our history. "This is one of those great films where you feel like there's a lot of wonderful lessons, as well as humor," Soo says. "[And] what I think is so unique about this film is that it really captures the purity and the sweetness of these animals… I was just so struck by the fact that the writing and the directing really captured this purity; the knowingness that these animals have, and how precious that is." DeVito agrees, adding, "It's a movie for kids of all ages. First of all, it's a lot of fun—it's a comedy and it's spirited. And the themes in it—of captivity and freedom—[it's] heartfelt… The way it [all] was woven in with Mike White's screenplay—Ivan the gorilla realizing that he should be free; keeping promises; being true to your word. All these different themes are woven into The One and Only Ivan—and that's what makes it such a spectacular movie."
Don't miss The One and Only Ivan, premiering on Disney+ this Friday, August 21!