By Ingrid Meilan
New adventures and a brand-new journey begin on the season premiere of Once Upon a Time on Friday, October 6 (8–9:01 p.m. ET/PT), as Henry Mills leaves Storybrooke in search of his own story—a search that leads him to Hyperion Heights, a new realm where he encounters a troubled Cinderella (and her villainous evil stepmother Lady Tremaine!) and his course is forever changed. We recently chatted with Dania Ramirez, who joins the beloved series as Cinderella, about playing a key part in Once Upon a Time's newest chapter.
D23: What does it feel like to be a Disney princess?
Dania Ramirez (DR): It's iconic. I get to be literally a part of the Disney family and I get to play this iconic character in a completely different way. And what I find more interesting than anything is how groundbreaking it really is for the creators, Eddie and Adam, to have opened up their minds and taken us on this journey that we've known in the past, with a completely different vision. Because… I'm Latin! So growing up in the Dominican Republic, this was never a role that I could have ever imagined I'd ever get a chance to play. And when I went in to audition, they didn't tell me that I was auditioning for Cinderella.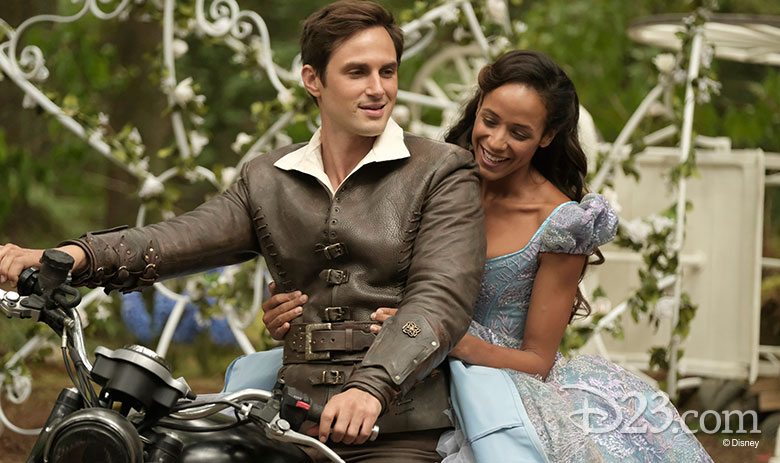 D23: What did you think you were there for?
DR: Honestly, they said it was Once Upon a Time, and I knew the show and I knew it was a big deal, and they told me, "We want to see if you have chemistry with the guy…," with Andrew West, who was going to play Henry. So I just went in and kind of did my own thing, very raw and edgy, and I think they really responded to that because that's the kind of Cinderella story that we want to tell. A lot more grounded. I'm a different kind of Cinderella!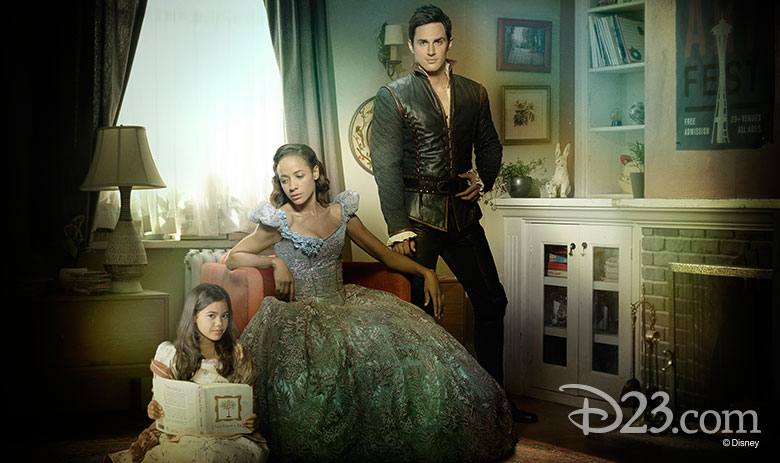 D23: How did you make the role of Cinderella your own? What kind of direction did the creators tell you the character was going to be going?
DR: That's what's so great about this, they're defining the role as we're doing it, so I don't know what's going to happen and what direction we're going. I know that I went in with a very specific perspective of wanting to play a very grounded character that has been through some struggles that people can relate to. I related to the writing when I read it. That's my journey with this character, staying truthful. To me, it's always more interesting to represent a story of struggle, and coming out on top later on and being a fighter. As a woman, I think that's important, especially in today's age. So I feel like it's great to give her my voice.
D23: Will they do anything to acknowledge that there was a previous Cinderella? How will they address that?
DR: It's like sometimes a book ends, and a new one opens. So I think this change is a great thing. It's also, we have a lot of respect for the fans of the show and they've been a part of it and I know what that's like. You feel like these characters are part of your life and you grow up with them! And then you take a different path and a different journey! And I know for me, when I became a mother, it was different kinds of struggles and now it's looking at things from a different perspective. What's great about it was you knew this other Cinderella and you knew about this other storybook with all these other characters and they got their happy endings and that chapter sort of ended. And you saw Henry as this kid who was the believer, season after season. And now, things have happened to him, he left. And you know that journey, when you leave your parents' house for the first time and you try to find your own way. So I think we meet him a couple years later and there's a lot that has happened to him in that time. He hasn't really found the love of his life, and somehow Cinderella's a little jaded herself. We start off kind of bickering, but I think there's a lot of chemistry there. So we'll see where they take it.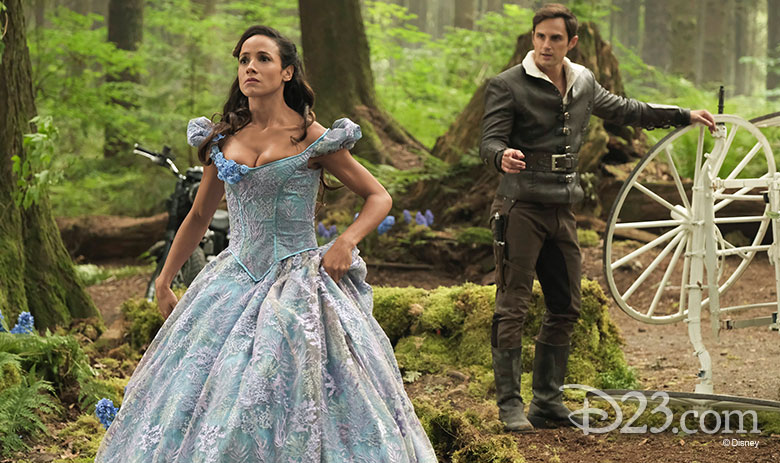 D23: Were you a big Disney fan growing up?
DR: Of course! But I didn't grow up with electricity or even running water in the Dominican Republic or watch TV until I was 5! So in my own head, I created fantasies and I think it's beautiful. I've always believed in fairytales—they're magical. I feel like I've had my own Cinderella story in my life so now it's amazing getting to define what this story is like. And there are tons of different ways to fall in love, and everybody can relate to that. In this one, I get to play this dual parallel love story where Cinderella—the first time she meets Henry—is younger, and what that is like. And then I get to find her later on, with a child, trying to really find that and find her love there. So that's very different, I think, than the way that the love stories were told in Once Upon a Time in the first six years.
D23: Are you getting to do a lot of fun stunts, horseback riding, anything like that?
DR: Oh yeah! I'm wearing the ballgown and it's ridiculous, and literally I'm pretty badass, I'm fighting with a sword! It is pretty cool. I call her Cinderella with an edge.