Norman Alden, an American character actor who performed extensively on television and in the movies, passed away on July 27. For Disney, he voiced Sir Kay in The Sword in the Stone, appeared in Ed Wood (as cameraman Bill), and performed on television in the two-hour movie Sunday Drive (as John Elliott).
Ernest Borgnine, a renowned American film and television actor whose career spanned more than six decades, and who won an Oscar for his riveting performance in Marty, passed away on July 8. For Disney, he appeared in the film The Black Hole (as Harry Booth), on television in Appearances, and in the Disney Channel Original Movie Love Leads the Way.
. A lifelong admirer of Walt Disney, Bradbury enjoyed visiting the Disney Studio Lot, often sitting down to talk with Disney Legend and Chief Archivist Emeritus Dave Smith. "He'd speak at length of the times he was privileged to have lunch with Walt in his office," Dave recently recalled.
A shining moment came for Bradbury on Halloween night, October 31, 2007, when the "Father of Halloween" experienced his personal dream come true: the lighting of his very own Halloween Tree at Disneyland in celebration of the 35th anniversary of his novel The Halloween Tree. On that night, Bradbury said, "I know that the ghost of Walt Disney is blessing me, right this very moment. This is one of the greatest nights in my life."
Roger Broggie, Jr., a Walt Disney Imagineer and the son of Disney Legend Roger E. Broggie, passed away on December 11. He was 73. Roger's contributions to the Disney Studio machine shop helped make many Disney theme park attractions come to life, including Walt Disney's Enchanted Tiki Room, Pirates of the Caribbean, Haunted Mansion, Great Moments with Mr. Lincoln, "it's a small world," and the Carousel of Progress.
Harry Carey, Jr., an accomplished American actor who appeared in more than 90 films—including several John Ford Westerns and numerous television series—passed away on December 27. Known primarily for his roles in such classic Ford films as 3 Godfathers, She Wore a Yellow Ribbon, and The Searchers, Carey also appeared in several Disney films and television shows, including the films The Great Locomotive Chase (as William Bensinger), Run, Cougar, Run (as Barney), and Tombstone (as Marshal Fred White); the television series Spin and Marty and Texas John Slaughter; and the two-part television show Ride a Northbound Horse.
Dick Clark, an American radio and television personality who was the longtime host of American Bandstand, passed away on April 18. He was 82. For Disney, he, under Dick Clark Productions, produced the television show Your Big Break, hosted a game show called The Challengers, and was host of Dick Clark's New Year's Rockin' Eve on ABC for many years.
Phyllis Diller, legendary actress and comedienne, passed away on August 20. For her comedy act, Diller's stage persona was that of a hairdo-challenged housewife not afraid to take a few cheap shots at her own age, fading appearance, and appalling cooking. For Pixar, Diller voiced the Queen in A Bug's Life. She also had a cameo appearance on ABC's Boston Legal, playing herself.
Patricia Dailey Disney, a noted philanthropist who grew up as a neighbor of Roy E. Disney in Toluca Lake and was married to him for more than 50 years, died February 3, 2012. She was 77. "We will always remember her irrepressible spirit and dedication to our company," Robert Iger, chairman and CEO, The Walt Disney Company, said in a statement. "Patty was known for her kindness, outgoing nature, and especially for her philanthropy."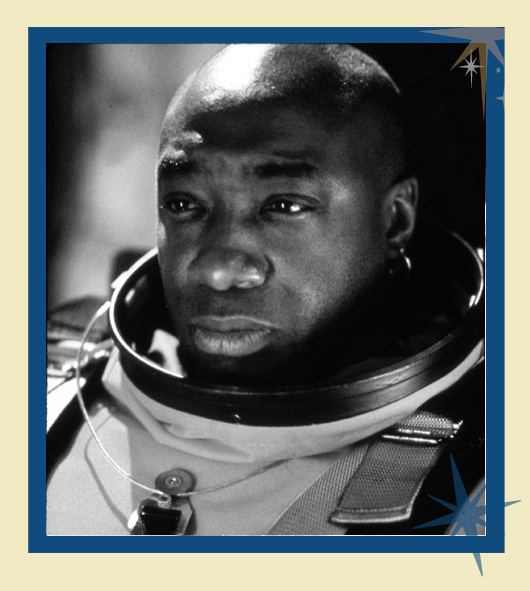 Michael Clarke Duncan, an American actor best known for his performance as John Coffey in The Green Mile, for which he was nominated for an Academy Award and a Golden Globe, passed away September 3 at the age of 54. For Disney, he starred as Bear Kurleenbear in Armageddon, Eli in Breakfast of Champions, and voiced the character of Tug for Brother Bear.
Bonnie Lynn Fields, a Mouseketeer who joined the Mickey Mouse Club for its third season and quickly distinguished herself as an agile dancer, passed away November 18. She was 68. The South Carolina native was 12 when she was offered a prized slot on the show, joining the cast for the 1957-58 season after an audition in Burbank that drew thousands of young performers. After leaving the Mickey Mouse Club, Fields performed in live shows at Disneyland and appeared in the TV serials The New Adventures of Spin and Marty starring Tim Considine; and Annette, which featured Annette Funicello.
In later decades, Fields' career encompassed film and theater. She also ran dance studios, including the Lynn Fields School of Tap and Performing Arts in Santa Monica, California.
Ben Gazzara, an intense actor whose long career included roles in influential films by John Cassavetes and work with several generations of top Hollywood directors, died February 3, 2012. He was 81. For Disney, Gazzara had roles in Hollywood Pictures' Shadow Conspiracy (as Vice President Saxon), Touchstone Pictures' Summer of Sam (as Luigi), and Brian's Song (as Coach Halas), which aired on The Wonderful World of Disney television show.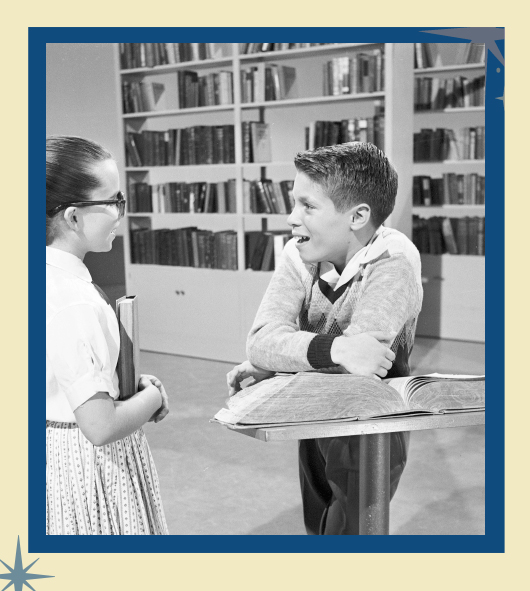 Don Grady, a former Mouseketeer who went on to play Chip and Ernie's wholesome, heartthrob big brother, Robbie, on the classic television sitcom My Three Sons, passed away June 27. He was 68. Born Don Agrati, the name he used as a Mouseketeer, Grady changed his name when he signed on to play Robbie. While he would go on to appear in several other television series, Grady also enjoyed a successful career in music—composing songs and music for television, theatre, and films, including the theme song to Phil Donahue's talk show.
Andy Griffith, a beloved American actor whose folksy Southern manner charmed audiences for decades on Broadway, in movies, and on television—most notably as the sheriff on the long-running situation comedy that bore his name—passed away July 3 at age 86. For Disney, Griffith appeared in Hollywood Pictures' Spy Hard (as General Rancor).
Celeste Holm, a legendary star of stage and movies who won an Oscar for her performance in Gentlemen's Agreement, passed away July 15. She was 95. For Disney, she appeared in Touchstone Pictures' Three Men and a Baby (as Jack's mother); and on television in Kilroy and The Bluegrass Special, which appeared on Walt Disney's Wonderful World of Color, and Polly and Polly—Comin' Home, which aired on the Magical World of Disney.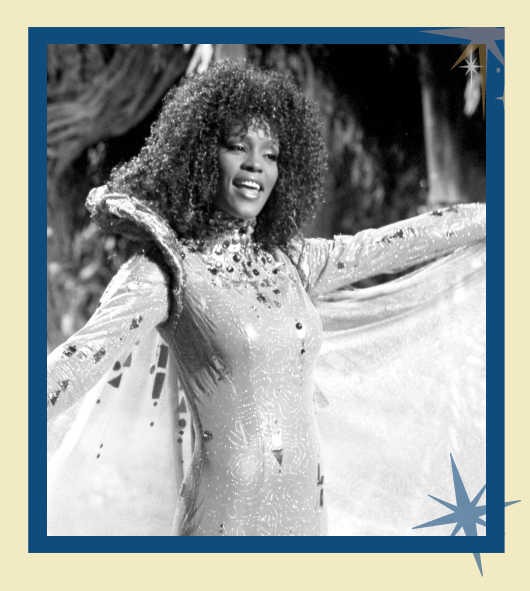 Whitney Houston, an American recording artist, actress, producer, and model, passed away on February 11, 2012. She was 49. For Disney, she starred in Touchstone's film The Preacher's Wife, and Rodgers & Hammerstein's Cinderella on television.
Stan Jolley, whose magic touch extended from Disneyland's Sleeping Beauty Castle to the dusty streets in Zorro and onto the big screen in Old Yeller, passed away June 4. He was 86. Born in 1926, he quickly learned the ins and outs of the entertainment industry as the son of I. Stanford Jolley, a popular character actor of the time. Following his naval service in World War II, he became an apprentice in the art department at Warner Bros.
Later, Disney artist Herb Ryman convinced Stan to come work for Walt Disney on a new and unprecedented project. Long before Disneyland opened, Stan was hard at work with Herb, Walt Disney, and Dick Irvine, designing some of Disneyland's most beloved landmarks. His influence can be seen in the Main Street Emporium, the Golden Horseshoe Saloon in Frontierland, the Storybook Land Canal Boats, and Sleeping Beauty Castle.
Bob Lambert, a digital media executive whose work encompassed movies, television, and gaming projects at Disney for more than 25 years, passed away September 7. He was 55. For Disney Feature Animation, he helped create a strategy to replace cel animation with CGI production.
George Lindsey, an American actor most known for his roles as Goober Pyle on The Andy Griffith Show, passed away on May 6. He was 83. For Disney, he appeared in Snowball Express, Charlie and the Angel, Treasure of Matecumbe, and provided the voice of Trigger in Robin Hood, and Lafayette and Deadeye, the rabbit, in The Rescuers. He also appeared on television in Bristle Face.
Lucille Martin, who served as Walt Disney's personal assistant and later vice president and special assistant to The Walt Disney Company Board of Directors, passed away on October 24 at age 90. One Friday in September 1964, a few weeks after the world premiere of Mary Poppins, Lucille typed up a résumé and stopped by the Studio to inquire about work. She was hired on the spot. Lucille started in the secretarial pool the following Monday and was immediately sent to work for Donovan Moye in Publicity. She worked briefly for the vice president of Labor Relations, Bonar Dyer, and in early 1965 was called to report to Walt's office.
In 1995, Lucille was promoted to vice president and special assistant to The Walt Disney Company Board of Directors. In this role, she served as a liaison between company management and the board.
Cliff Osmond, an American character actor and television screenwriter, passed away on December 22. He was 75. For Disney, Cliff appeared in The North Avenue Irregulars and The Apple Dumpling Gang Rides Again.
Tony Scott, a British film director and producer, passed away on August 19. He was 68. For Disney, he directed Touchstone's Enemy of the State, Crimson Tide, and Déjà Vu.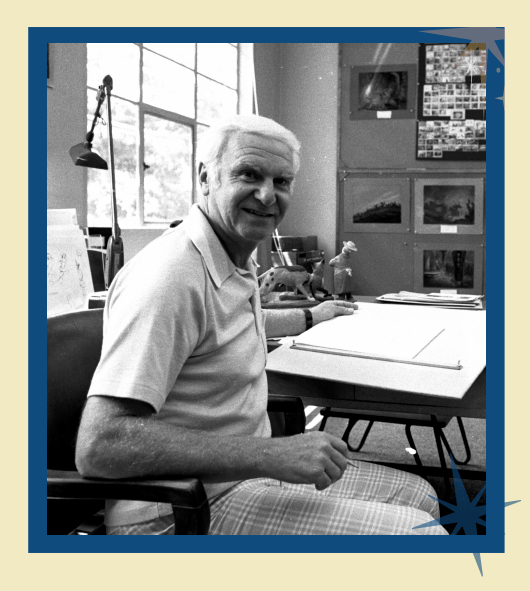 Mel Shaw, legendary animation concept artist, designer, and storyman for Disney films from Bambi to The Lion King, passed away on Thanksgiving Day (Thursday, November 22) at age 97. His career at Disney included several tours of duty, starting in 1937 with early story and character design work on "The Sorcerer's Apprentice," which started as a short film and became the genesis for the feature Fantasia. He went on to work on story and visual development for Bambi and for "The Wind in the Willows" segment of The Adventures of Ichabod and Mr. Toad. He left the studio in 1941 but returned 33 years later to help influence the look and story for such beloved and modern-day Disney films as The Rescuers, The Fox and the Hound, The Great Mouse Detective, Beauty and the Beast, and The Lion King.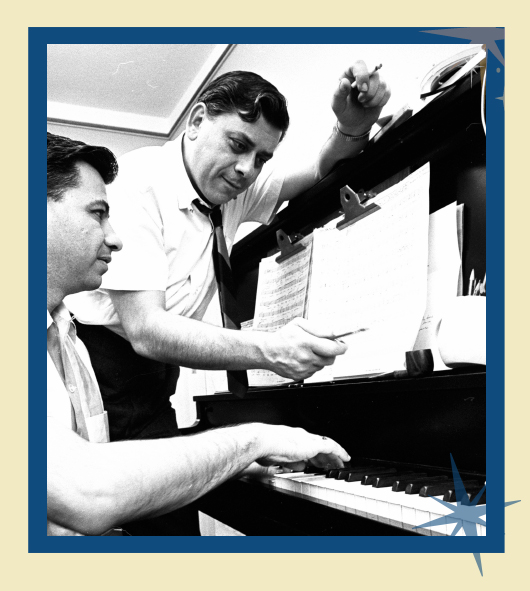 Robert Sherman, half of the acclaimed and prolific Sherman Brothers songwriting team, passed away in London, England, on March 5 at The London Clinic. He was 86 years old. In collaboration with his brother, Richard M. Sherman (who survives him), Robert wrote some of the most memorable and best-loved songs in the history of modern family entertainment. Personally selected by Walt Disney to write songs for his films, television shows, and theme parks, the Sherman Brothers had perhaps their biggest career milestone with the 1964 Disney masterpiece Mary Poppins, for which they received two of the film's five Oscar wins, for Best Song ("Chim Chim Cher-ee") and Best Original Score.
Dick Tufeld, an American actor, announcer, narrator, and voice actor, passed away on January 22, 2012. He was 85. For Disney, he was the narrator on television's Here's to You Mickey Mouse, and was announcer/narrator on the television specials Christmas at Walt Disney World, Walt Disney World Happy Easter Parade, and on many episodes of Walt Disney's Wonderful World of Color.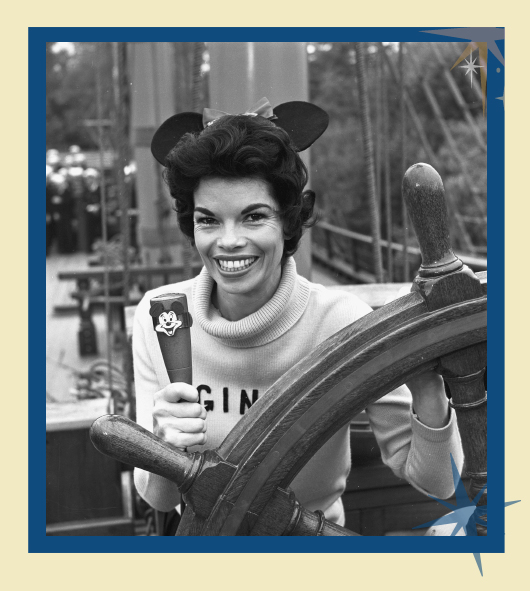 Ginny Tyler, the head Mouseketeer on live segments from Disneyland during the re-edited and repackaged syndication run of the original Mickey Mouse Club, passed away July 13. She was 86. Ginny's first job with Disney was as narrator on phonograph records for Disneyland Records in the 1960s. For Disneyland Records, she narrated beloved vinyl recordings of Bambi, Babes in Toyland, Hans Brinker, and More Mother Goose. Ginny's vocal work gradually moved from narration to character voices for Disney: she played two amorous female squirrels in The Sword in the Stone and sang for several of the barnyard animals in the "Jolly Holiday" sequence of Mary Poppins.
Ray Watson, noted for helping build the town of Irvine, California, and advising Walt Disney on the original vision for EPCOT, passed away on October 20. He was for 30 years a member of the Disney Board of Directors, serving as chairman in 1983-1984. His first job was planning a civic center for the city of Stockton. He left Northern California in 1960 to join the Irvine Company in Orange County, enticed by the company's 90,000 acres of undeveloped land.
Watson first got involved with Disney in the mid-1960s when he was asked to meet with Walt to discuss EPCOT, the "Experimental Prototype Community of Tomorrow," which was still just a dream in Walt's imagination. Walt needed advice from someone with urban planning experience on the same grand scale as his new project, and Watson, who was then currently developing what is now the city of Irvine, was a perfect fit. Although he was never actively involved in the development or construction of Walt Disney World, Watson would frequently stop by the site whenever his business affairs took him to the East Coast.
William Windom, a triple threat actor whose work includes countless credits on Broadway, television, and in films, passed away on August 16. He was 88. For Disney, he appeared in the film Now You See Him, Now You Don't; the Disney Channel premiere film Back to Hannibal: The Return of Tom Sawyer; and on television in The Bluegrass Special and The Fanelli Boys series.