D23: The Official Disney Fan Club talks with Imagineers Melissa Jeselnick (assistant project manager) and Daniel Joseph (special effects designer) about the innovative design, Illusioneering, and hidden tributes to the past in Test Track Presented by Chevrolet.
The Design Experience
Responsiveness. Efficiency. Capability. Power. These are the four key design concepts of the re-imagined Test Track, Disney's most immersive interactive Epcot attraction to date. Test Track explores Chevrolet's design story through a behind-the-scenes look at the automotive design process, allowing guests to design their own virtual concept and then embark on a thrilling journey into a dazzling multi-sensory experience. "The attraction is inspires a new generation of designers—whether they want to go into automotive design or theme park design—introducing our guests, and especially kids, to those principles of design and making design choices," Melissa explains.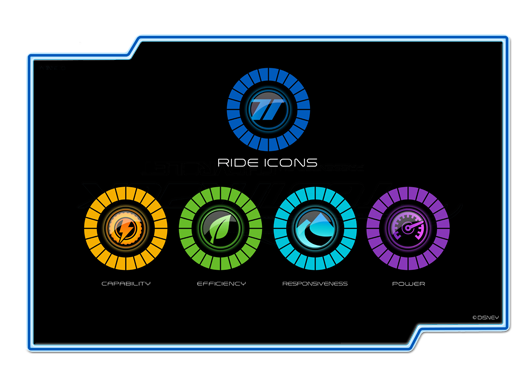 In the pre-show area, guests learn about the design process and are invited to virtual-draw their own concept, which performs against four key performance attributes. Melissa reveals that there are "trillions of different possibilities" for each designer, who can customize their concept to reflect their personalities and interests. Since design customization is such a vital component to the attraction, even single-rider guests have an opportunity to participate in an abbreviated design experience.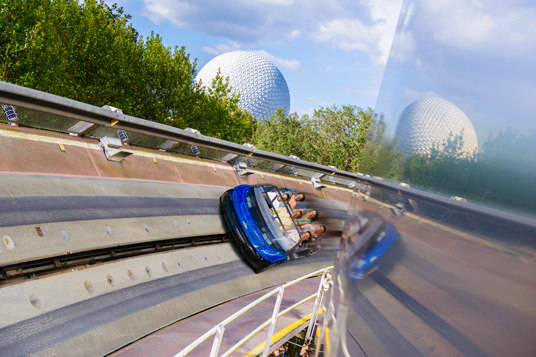 Guests test out their designs in the thrilling experience to follow, as the six-person SimCar ride vehicle transports them through an optically charged world comprised of four different testing zones, culminating in the high-speed loop around the Epcot pavilion. The Chevrolet design experience continues in an interactive post-show area that allows guests to discover just how well their designs withstood the performance tests, see how they performed against fellow designers, and take part in a series of all-new interactive experiences.
Keep Moving Forward
Matching the spirit of the original Epcot Center, Test Track reflects the forward-thinking attitude that inspired Imagineers to create a showcase to the world of new technologies and systems. Featured in the pre-show to the attraction is the latest visual technology pioneered by Imagineers: a series of multiplane LCD screens. Daniel, who showcased the history of "Epcot Illusioneering" at D23's Epcot 30th Anniversary Celebration, explains that the innovation works as a reverse effect of the Disney Studio's original multiplane camera developed in 1937. "Instead of a camera looking through layers of animation cels, we have two layers of video screen and a transparent video screen layered on top of each other playing two planes of video," Daniel describes. The result is a remarkable dimensional effect without even needing 3D glasses.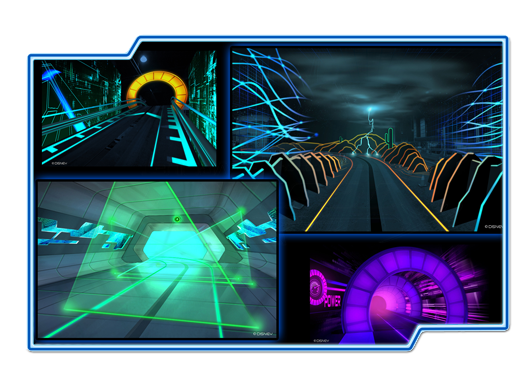 Inspired by the rich history of innovative special effects and illusions created by the Disney Studio and at Walt Disney Imagineering, Daniel affirms that the Illusioneering team strove to follow in the footsteps of Disney Legend and master illusioneer Yale Gracey, creating all-new effects for the attraction that are "simple, elegant, and repeatable." Along their journey, guests will encounter lightning, fog, lasers, and an entire futuristic cityscape that support the multi-sensory ride experience.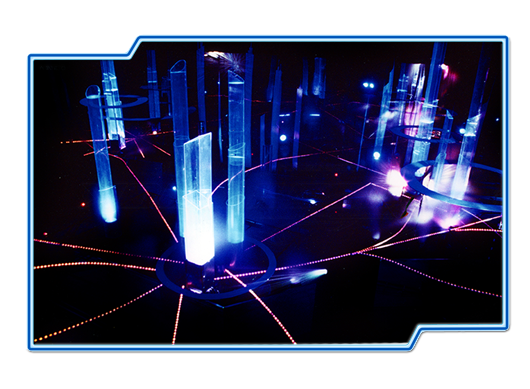 Looking Back at Tomorrow
This futuristic city scene that guests will see is actually a serendipitous, but accidental, tribute to Epcot's original World of Motion attraction, Daniel reveals. Designed by Mike Overman, art director, who had not experienced the original incarnation of the transportation pavilion, the cityscape bears a remarkable resemblance to World of Motion's futuristic CenterCore finale, which featured an inspiring vista of a bustling futuristic metropolis "on the move."
"As the team built off of the city concept art, it arrived in a totally organic way, looking almost identical to the original city but in a new and forward-thinking technological manner to that original notion of this cool, moving, bustling city of tomorrow," Daniel shares. "It was almost like the ride guided us there."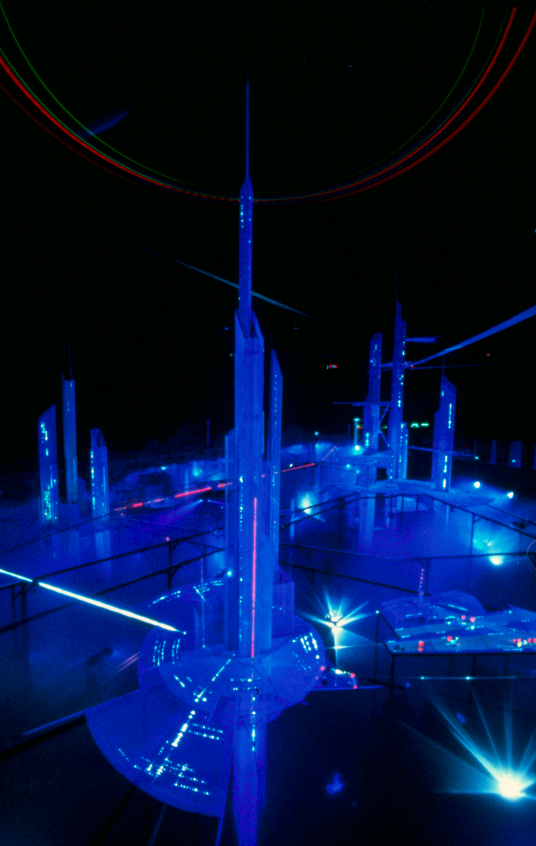 Keen eyes can spot references to both World of Motion and the original Test Track attractions throughout the updated experience. A sign found in the performance track identifies "Motion Drive," "General Motor Way," and "Chevy Lane," a tribute to the three experiences that have resided in the building. "There are also a few nice World of Motion pavilion logos throughout the show as hidden homages," adds Daniel, who was inspired by the original attraction growing up.
Guests who remember World of Motion may also recognize the reference to its musical theme, "It's Fun to be Free," on a sign found in the Test Track pavilion. While the theme song by Buddy Baker and X. Atencio is a treasured part of guests' memories, they can hear an all-new futuristic score written by Paul Leonard-Morgan (Limitless, Dredd 3D) that drives the updated experience.
A team of new and veteran Imagineers collaborated on the most recent incarnation of Test Track. Trevor Bryant (project producer) and Kevin Van Schaick (project manager), who worked on the original Future World pavilions that premiered in the early 1980s, lent their expertise and forward-thinking mindsets to this newest endeavor. "To have them back literally 30 years later—working on the living dream and moving forward—I think is pretty cool for us and for them," Daniel says. "It was hard for Trevor and Kevin to believe that Epcot had already celebrated 30 years!"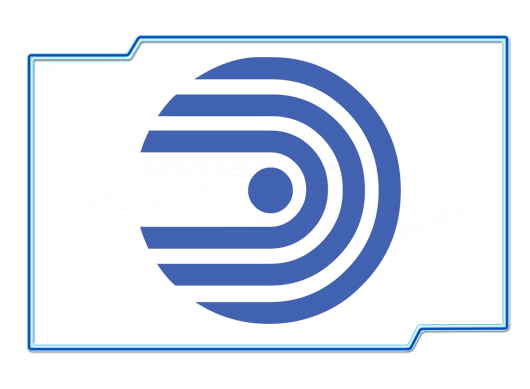 Tomorrow's World Will Continue to be a World of Motion
Walt's vision for an Experimental Prototype Community of Tomorrow that would address the challenges facing our world lives on in Test Track Presented by Chevrolet. Our invitation to take part in the future of automobile design is an exciting reminder to keep moving forward, sharing in the challenge to shape tomorrow's mobility.
"This project ties back to the core Epcot Future World idea, back to Walt's vision of having companies join in and be partners," Melissa concludes. "It's felt very authentic to the team. We're really excited to be looking back at that vision and look forward in the story that we're telling."