By Jim Frye
Shhhh. In the quiet of night and under a pale-white moon, if you listen closely outside the gates of the grand, stately mansion in New Orleans Square on the banks of Disneyland's Rivers of America, you might just hear some "goblins and ghoulies from last Halloween" throwing a party. Of course, they're always throwing a party inside Disneyland's Haunted Mansion—a swinging wake, to be exact—but things are getting really spirited this year in honor of the 50th anniversary of the much-loved attraction. To celebrate, D23 Expo materialized a roster of guests (from the world of the living!) to relive and remember some of their best memories from these 50 years of Happy Haunts!
Kevin Lively, story editor for Imagineering, hosted the event, along with a panel of guests including Daniel Joseph, a senior special effects and illusion designer for Walt Disney Imagineering (an "Illusioneer"); and Kelsey McCullough, granddaughter of Disney Legend X Atencio. Fans were also treated to appearances by Sally Slater—the longtime tightrope-walking resident of the Mansion—and Uncle Deadly, the suave, sinister-appearing Muppet who loves all things macabre.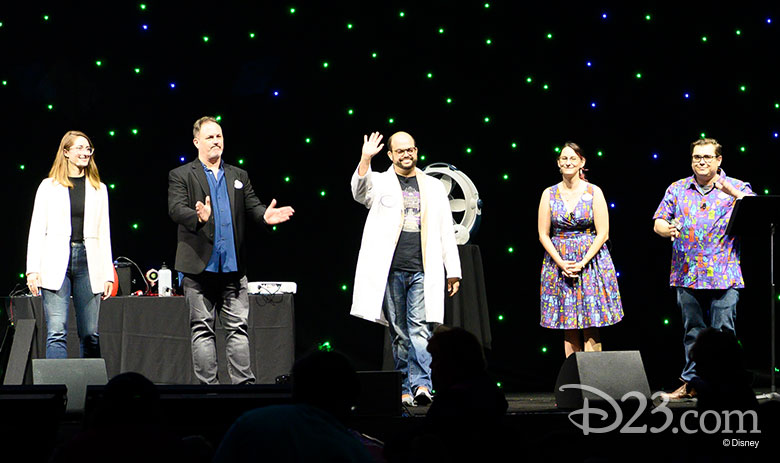 The event started with a video montage of Imagineers explaining their love for the Haunted Mansion and what sparked them to the idea of wanting to be Imagineers. Another video featured two Jungle Cruise captains taking us on a comical tour of the Haunted Mansion, Jungle Cruise-style—which means full of corny jokes and cringe-worthy puns. Loved it!
Joseph discussed the at-the-time revolutionary special effects that helped make Haunted Mansion such a hit. "For me, the Haunted Mansion was a really big deal," Daniel said. "I made haunted houses in my basement as a kid. I loved magic and the history of magic. I was 8. My parents just stayed out of the basement."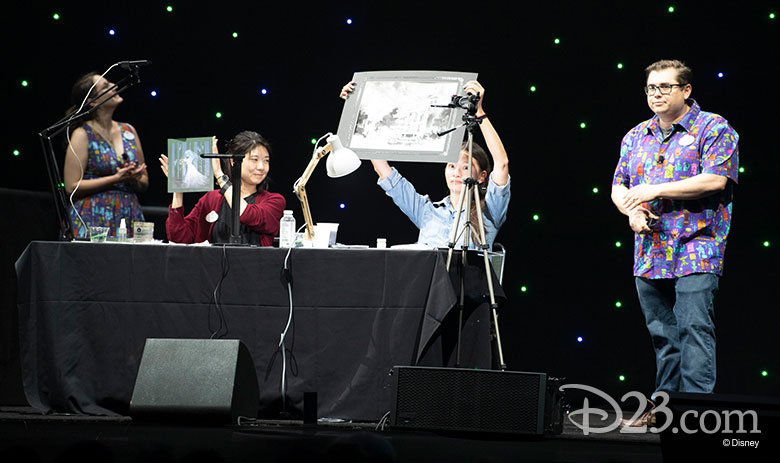 One of the highlights of the panel was hearing Kelsey McCullough share memories of her "Papa," X Atencio. "Growing up, Haunted Mansion had a soft spot in my heart," she said. "It was mandatory to always ride Papa's rides—Haunted Mansion and Pirates. Those rides had so much of his personality in them—charming, witty, and full of irreverent humor. His house was a mini Disneyland. The stories became a part of him. He had a Haunted Mansion tombstone in the backyard planted behind the diving board. And he drank rum and tonic every day—the Pirate drink."
The panel finished with a real treat! McCullough, along with special guests Sally Slater and Uncle Deadly, read through X Atencio's never-before-released July 19, 1968, draft of the Haunted Mansion script. Although changes and revisions turned it into what it has become today, it was almost like stepping back in time to hear what Atencio originally penned. Almost like listening to "ghosts of the past." 50 years in the past, to be exact.
It was the perfect ending to the panel. Here's hoping that we'll have "grim, grinning ghosts" socializing and creating memories and welcoming foolish mortals for years to come.