From Downtown Disney to Disney's Contemporary Resort, more than 400 D23 Members and their guests enjoyed exclusive events on Saturday, June 6, at Walt Disney World.
It all began at AMC Downtown Disney 24, where D23 Members gathered to celebrate the 1961 classic The Parent Trap. The "swinging time" started off with an exclusive presentation by D23's Steven Vagnini, who showcased the fascinating development of the film––complete with rarely heard stories unearthed from the Walt Disney Archives.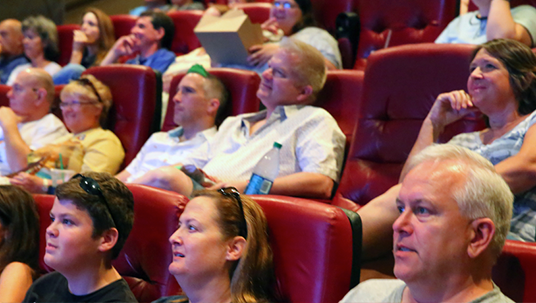 "It took quite some time for The Parent Trap to receive its memorable and catchy name," Steven shared, pointing out some of the proposed (and often bizarre) titles for the film, such as "The Carbon Copy Kids," "No Time For Mirrors," "The Golden Girls," and even "Hocus Pocus!"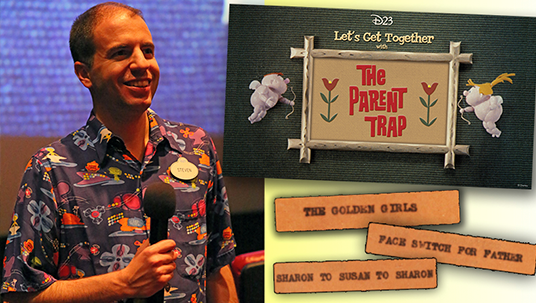 The historical journey also included a rare behind-the-scenes look at how the special effects for the film were achieved, including split screen, the revolutionary sodium vapor process, and the use of a live-action double, Susan Henning.
After enjoying the classic film on the big screen, D23 Members had the chance to mingle over coffee and meet with Steven and D23's Laura Sanchez. And as a special treat, each guest received a commemorative gift––a limited-edition flipbook featuring a scene from the film's imaginative stop-motion animated title sequence.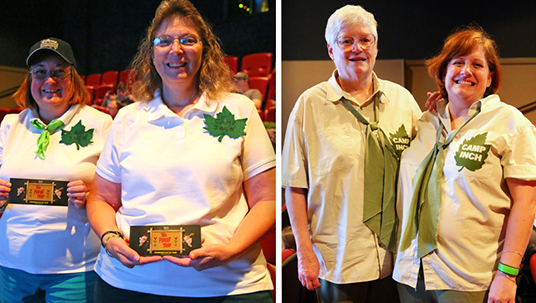 Next, D23 Members and guests headed to the Contemporary Resort for an exclusive shopping experience at a Mickey's of Glendale pop-up shop. The store, which is located on the Walt Disney Imagineering campus in Glendale, California, brought out some of their most popular items, as well as an exclusive item available only to D23 Gold Members!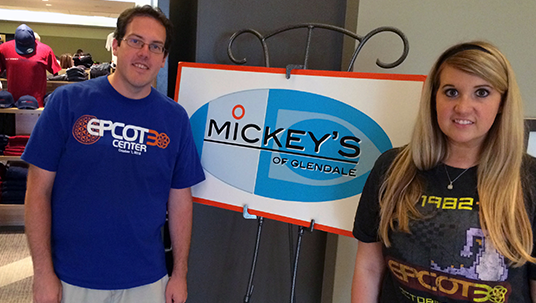 With the sun setting over Central Florida, the event came to a close amid a perfect evening in the Vacation Kingdom.
Mickey's of Glendale is scheduled to return to Walt Disney World for another D23 Member event on November 14. Until then, we look forward to seeing you back at Walt Disney World for Sip and Stroll on October 3! For more information on this year's D23 Member events in Florida, click here.