By the D23 Team
If you're a fan of Scrooge McDuck's adventurous antics, today's you're ducky—erm, lucky day! We've got an exclusive that's worth quacking about: A first look at the cover of The Life and Times of Scrooge McDuck by acclaimed cartoonist Don Rosa. Check out the cover below of the definitive, deluxe edition of Don Rosa's epic saga of the life story of Scrooge McDuck.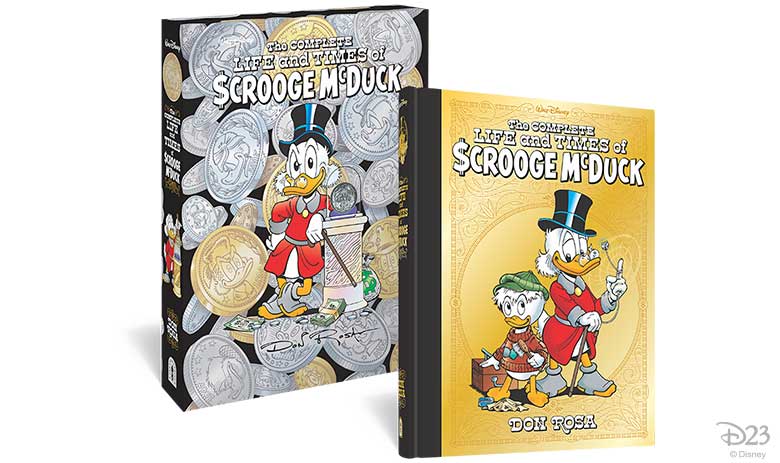 This book is the definitive Scrooge McDuck volume for fans of his globetrotting adventures, living a life of legend. The Life and Times of Scrooge McDuck follows Scrooge and a colorful cast of characters in wacky tales and zany antics, all presented with brilliant color and a treasure trove of bonus material. If you love art, you need this oversized, deluxe edition that shows off Rosa's hyper-detailed artwork to full, glorious effect.
Want to add The Life and Times of Scrooge McDuck to your fine-feathered collection? Get 23% off The Scrooge Deluxe Edition Book by Fantagraphics.