By the D23 Team
Bruni, the adorable salamander who melted our hearts (literally—he does have fire powers, after all!) in Frozen 2 has returned in an adorable new book written by Suzanne Francis & Griselda Sastrawinata-Lemay and illustrated by Griselda Sastrawinata-Lemay.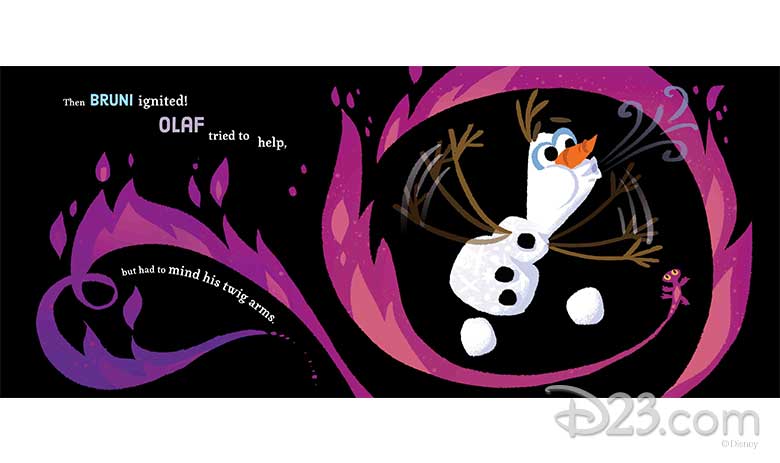 Set after the events of Frozen 2, the book follows Bruni and Olaf as they explore their home in the Enchanted Forest. Sometimes, they have Queen Elsa around to keep them out of trouble— but left to their own devices, who knows what kind of mischief they can get into?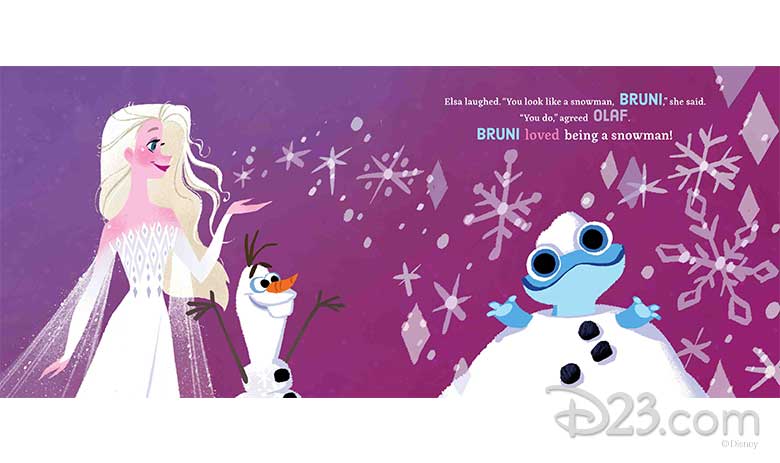 If that sounds adorable, wait until you see the illustrations! Check out an exclusive first look at some of the super-cute art from Bruni's Big Adventure, available for preorder now and coming to shelves on July 28.