By Kevin Kern, Walt Disney Archives
"The wonders of nature are endless. Sometimes we can recognize ourselves in animals, that's what makes them so interesting." – Walt Disney
Starting in 1948 with the first of the True-Life Adventures films, Seal Island, Walt Disney set out to expand further upon his previous projects that tackled the natural world—projects like the Silly Symphony series, Fantasia, Bambi, and others. In order to bring the documentary wonders of nature to the big screen for the first time, he knew that he would have to weave together the powers of education, artistry, and storytelling to craft a tapestry worthy of Mother Nature's engaging name.
The inherent power of these images is something that made the True-Life Adventures films stand out right from the beginning. As Walt recalled in a 1952 publicity program: "…we have found that nature not only offers to the motion picture camera the world's most fascinating thespians, but also provides a stage extending from the equatorial to the polar regions."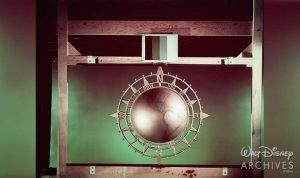 As Walt foresaw, there was a unique place for this type of offering amongst Hollywood fare at the time, and the first installment of his series received rapt applause. Thanks to that early success, the studio's nature documentary ambitions continued to grow, and Company projects diversified in ways that can still be enjoyed and experienced today.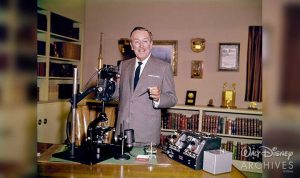 Not only did additional films and television shows about the natural wonders of the world follow in the ensuing years, but experiences woven into groundbreaking theme park projects—such as the Jungle Cruise at Disneyland—further sought to bring elements of our wild, beautiful surroundings into the spotlight. At one point, early in the development of the park, the master showman considered using live animals for his river-hopping, boat-led trek—an idea that proved infeasible, given the attraction's operation, footprint and the natural behaviors of wild animals. With the creation of these experiences, however, Walt further bridged the gap between in-theater and in-the-wild cinematic experiences, all in the name of preserving the wilds around us.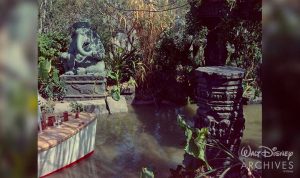 While Walt wouldn't achieve the full live-animal experience with the Jungle Cruise that he had initially envisioned, the concept and foundations were certainly laid for the Company to continue to build upon the idea into the future. Just as those early film and theme park examples were impressive and groundbreaking, so, too, do we have current projects to highlight the remarkable legacy that connects entertainment and education with the beauty and grandeur of Mother Nature—today's Disneynature film series, the global efforts of the Disney Conservation Fund, and Disney's Animal Kingdom Theme Park at the Walt Disney World Resort. Both are prime examples of building upon a creative legacy laid by Walt and the Disney studio more than 70 years ago.