By Jocelyn Buhlman
It doesn't matter when or where there was trouble; we loved watching Kim Possible save the day—with action, fashion, and high school hijinks—and we can't believe that the animated series premiered on Disney Channel 15 years ago today. What's the sitch for Kim Possible's action-packed anniversary? We've rounded up 15 reasons why we still love to watch our favorite cheerleader-turned-hero stop bad guys and come to the rescue again and again.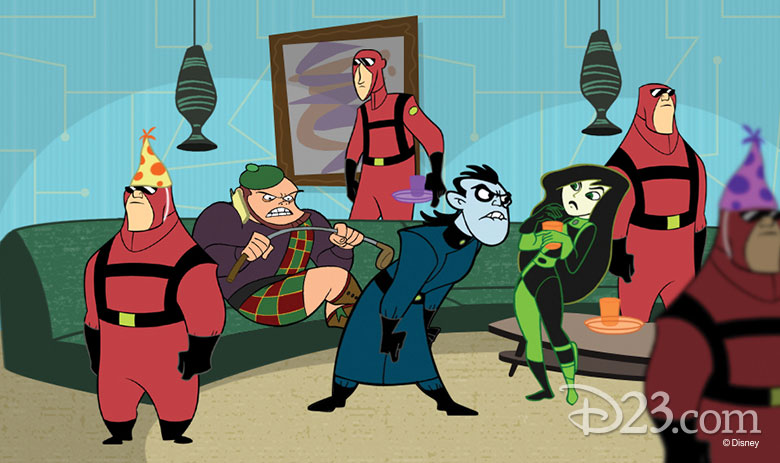 1. The Bad Guys
Whether Kim goes toe-to-toe with the nefariously nonsensical Dr. Drakken and the super-powered Shego or monkeys around to stop Monkey Fist, Kim's rogues' gallery of bad, strange, and downright silly villains is part of what makes Kim Possible so endearing to fans. Whether Kim faces off against a scientist's shenanigans, a ferocious family, or a sinister Scotsman, we love to hate all the baddies who dare to go against the girl who can do anything.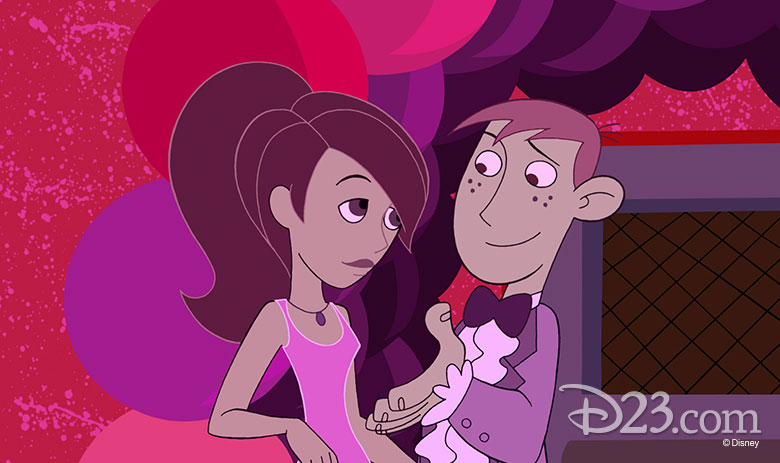 2. The Clothes
Looking good is so the drama in Kim Possible. Whether she's shopping for the latest trends at Club Banana or trying on the newest super-suit, Kim has to make sure she's looking good while she's doing good.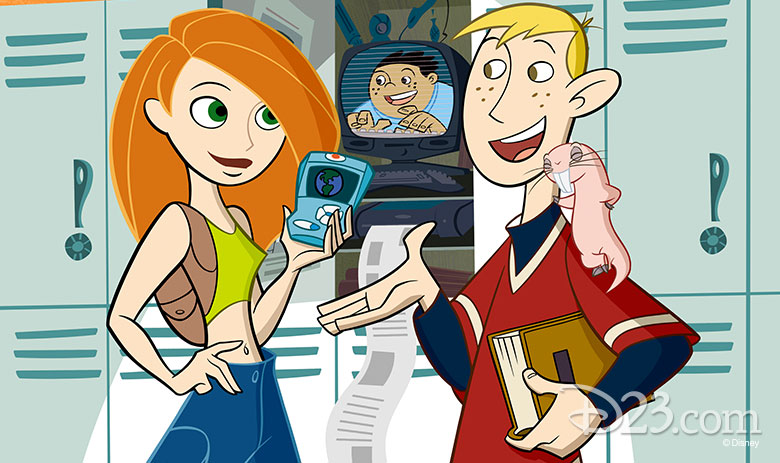 3. The Technology
All the smartphones in the world will never be as cool as the Kimmunicator, but that's not the only gadget from the show that we wish we could use in real life. The trusty young genius, Wade, invented a whole arsenal of teenage-cool gadgets to help Kim on her missions, from the classic hair dryer grappling hook, to jet packs and laser lipstick.
4. The Crossover Episode
What happens when your favorite world-saving duo meets your favorite alien-finding duo? A super awesome crossover episode happens, that's what! The special episode of Lilo & Stitch: the Series called "Rufus," in which our favorite naked mole rat is mistaken for a member of Stitch's 'ohana. Chaos ensues when Dr. Hamsterviel teams up with Dr. Drakken to try to kidnap Stitch, and Lilo and Kim Possible must team up to save the day!
5. The Music
Who wasn't singing along "Call me, beep me, if you wanna reach me," to the Kim Possible theme song? Whether dancing along to the theme song or to one of the many great songs featured in the show—admit it, you still know all the word to the "Naked Mole Rap"!—Kim Possible has the perfect soundtrack for any teenager who wants to save the world.
6. The Catchphrases
If you want to be like Kim Possible, you can't really walk the walk and fight evil scientists and mutant monkeys—but you can certainly talk the talk with all the instantly quotable catchphrases she's coined. How often have you caught yourself asking "What's the sitch?" or dealing with trouble by saying "So not the drama." You can even channel Ron and shout "Boo yah!" when something goes right (or if you're enjoying a delicious naco).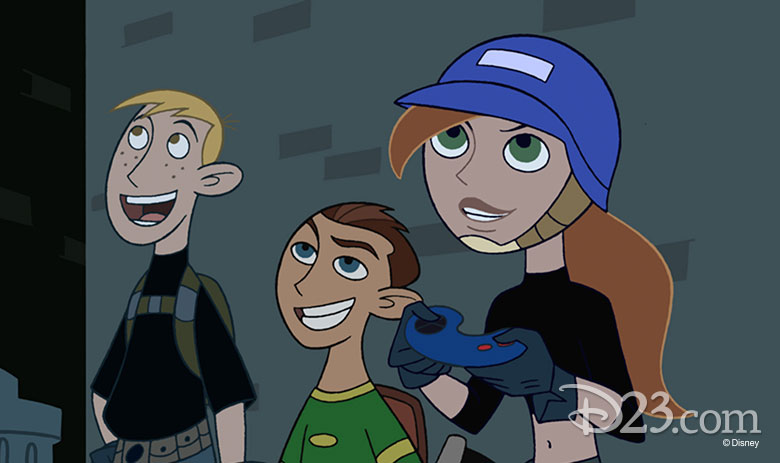 7. The Friendships
High school is tough and saving the world is tougher, which is why it's always important to have some good friends by your side. Kim knows she can always count on Ron and Wade to have her back when she goes against the bad guys, and she and her best friend Monique always support each other through the high school drama and world-saving wackiness.
8. The Food
If Kim's not busy saving the world, there's one place you can count on finding her: Bueno Nacho, Ron's favorite eating establishment and home of the naco, the nacho-taco combination you were always dying to try. After a day of stopping bad guys, nothing hits the spot better than a delicious bite to eat.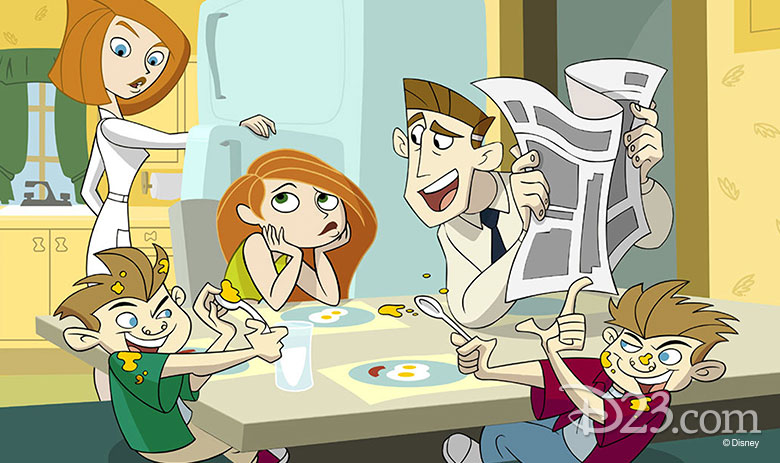 9. The Family
The Doctors Possible are both geniuses in their own right, but they still try their best to raise their kids to be normal—which is hard to do when your daughter is Kim Possible! Despite all their quirks (and the antics of her younger brothers Jim and Tim), Kim is always there to support and protect her family.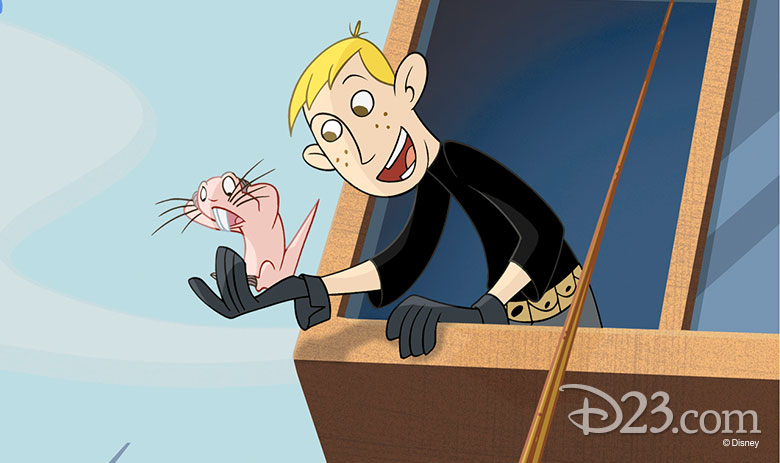 10. Rufus
Team Possible isn't complete without Ron's trusty sidekick: Rufus, the naked mole rat! Super-smart and ready to help out in a pinch, Rufus spends most of his time chilling out in Ron's pocket when he's not pitching in as they save the day.
11. Guest Appearances
Sometimes the action-packed world of Kim Possible crosses over with our world, like when Smash Mouth performed at one of Middleton High's school dances. Sometimes the musical guest is more of a surprise— the boy band O-Boys may be fictional, but two of their members are voiced by Lance Bass and Joey Fatone, real life members of the boy band *NSYNC. It's important to listen carefully, because you never know when a famous voice will cross paths with our favorite world-saving cheerleader.
12. Familiar Voices
If you listen closely, you might also recognize voices from some of your favorite Disney Channel TV shows and Disney Movies. We all know that Even Stevens' Christy Carlson-Romano voices Kim and Raven-Symoné voices Kim's best friend, Monique, but did you know that Boy Meets World actor Will Friedle voices Ron Stoppable and Zenon star Kirsten Storms voices Kim's arch-nemesis, Bonnie Rockwiler? And no-nonsense substitute teacher Mr. Barkin has a very familiar voice—it's Disney regular Patrick Warburton, known for voicing Kronk in The Emperor's New Groove and for providing our safety instructions before the Soarin' attraction at Disney parks.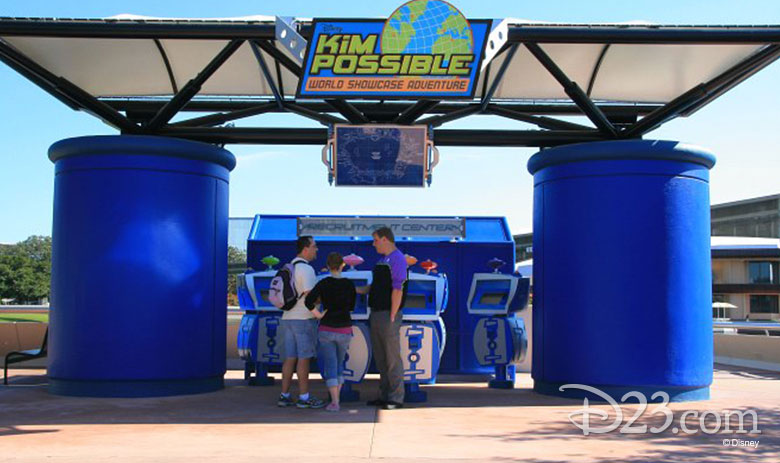 13. Interactive Games
While we can never truly become Kim Possible, a variety of video games allowed us to step into her shoes for a moment and get a taste of that teenage superhero life. If you really wanted to go on a Team Possible-style world-traveling mission, you could even visit the special Kim Possible World Showcase Adventure, which equipped you with your own Kimmunicator and a special mission in one of Epcot's World Showcase pavilions.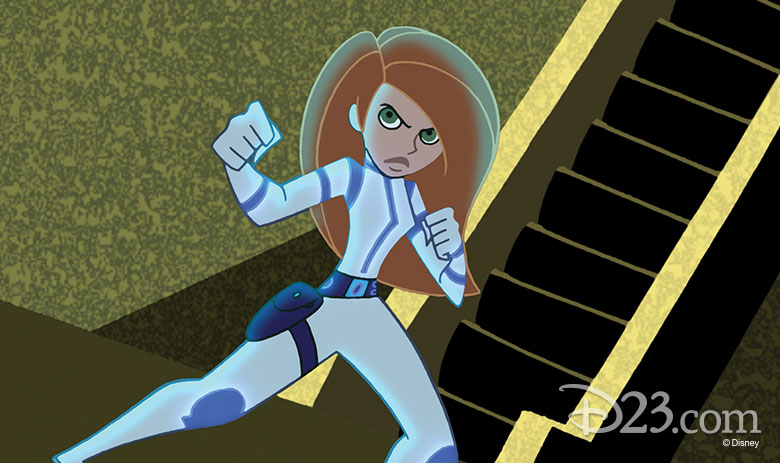 14. The Movie
Kim Possible: So the Drama enthralled fans as a full-length movie that pulled out all the stops for a special adventure for Team Possible: Robots! World Domination! Junior Prom! Faced with the very real threat of Dr. Drakken and Shego finally taking over the world, kidnapping Kim's father in the process—and destroying everything that makes Bueno Nacho Ron's favorite restaurant—this Disney Channel Original Movie pulled out all the stops and put Team Possible to the test. And who can forget the heartwarming ending when Kim and Ron finally realized their feelings for each other and became the best couple to ever save the world?
15. The Life Lessons
Even though Kim Possible follows the adventures of a world-saving hero, we can still learn so much about our everyday life from Kim's experiences. Whether it be the importance of family, the value of friends, or the necessity of being yourself, there's always something important we can learn from the girl that can do anything.