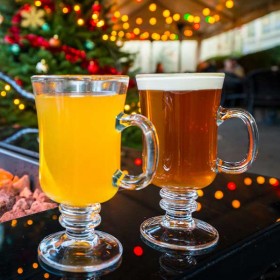 By the D23 Team
Our friends at Hulu's Eater's Guide to the World have shared two delicious mocktail recipes from McMenamins, a brewery featured on the series. Enjoy the sweet taste of apples in these two drinks, which are perfect for staying warm and feeling refreshed on cool winter's day.
Crab Apple Toddy Mocktail
In a coffee glass, add:
1 tsp….
See more