By Jocelyn Buhlman
You probably don't need to guess what our favorite number is here at D23. Named for the year 1923, when Walt Disney founded The Walt Disney Company, D23 has been celebrating Disney fandom since 2009. Since today is our anniversary, we thought we'd celebrate by pointing out where you can find our favorite number in these Disney films and series. Good luck—we're counting on you to ace this search!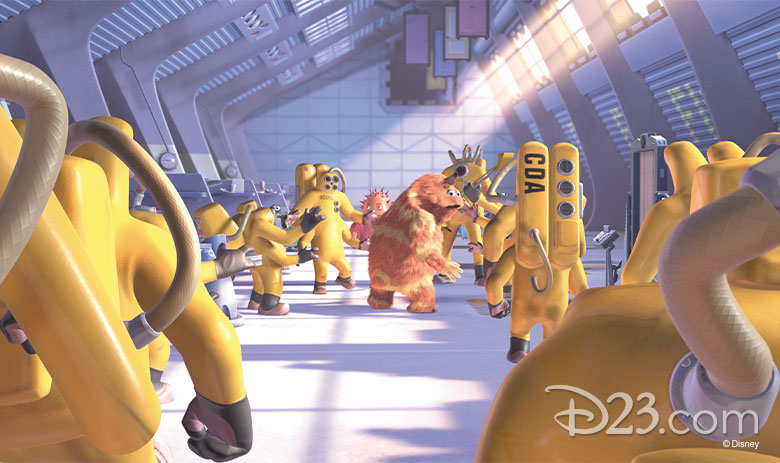 1. Monsters, Inc.
This 23 is part of a memorable moment where George Sanderson is decontaminated after entering the Scare Floor with a sock attached to his back. The code for this kind of situation is "2319," and Pixar fans really scared up some fun with that number, celebrating 2/3/19 as "2319" day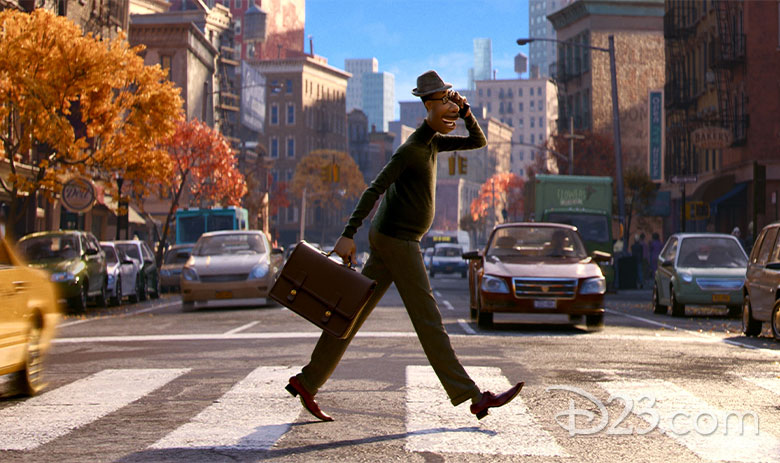 2. Soul
If there's one thing Pixar is extremely good at, it's hiding all kinds of fun shout-outs in the small details. Because of that habit, we see the return of 2319 in 2020's Soul. When Joe and 22 are in the New York subway, you can spot the number 2319 along the side of a train, referencing the beloved moment from Monster's Inc. (And our favorite number!)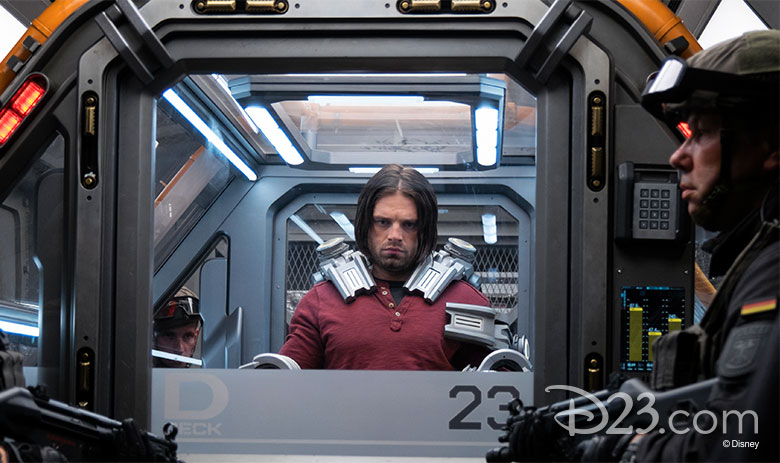 3. Captain America: Civil War
While many 23s in Disney films are just coincidences we like to spot, this one is an actual shout-out to D23! Kevin Feige revealed this Easter Egg back at D23 Expo 2015, where a "D23" is featured on the cell holding The Winter Solider while being interrogated. We even had a chance to see this Easter egg in person at the Avengers: Infinity War world premiere!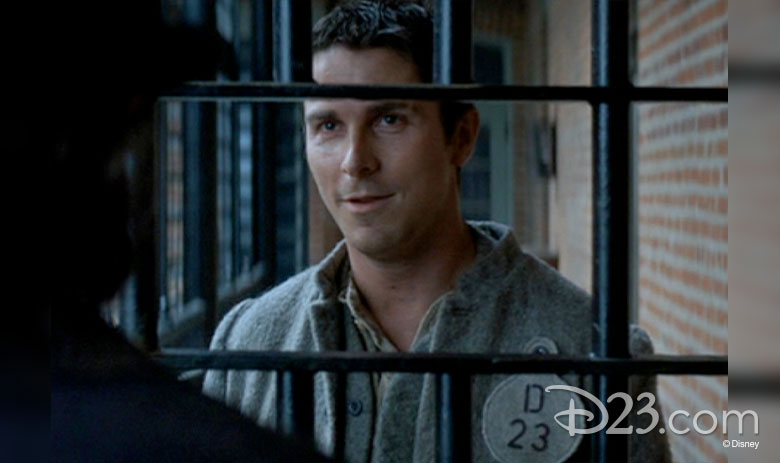 4. The Prestige
This is another "D23" Easter egg, but unlike the one in Captain America: Civil War, this appearance was a happy coincidence. The D23 was part of a prison outfit worn by Christian Bale in Touchstone's The Prestige! What a magical coincidence that this D23 detail appeared!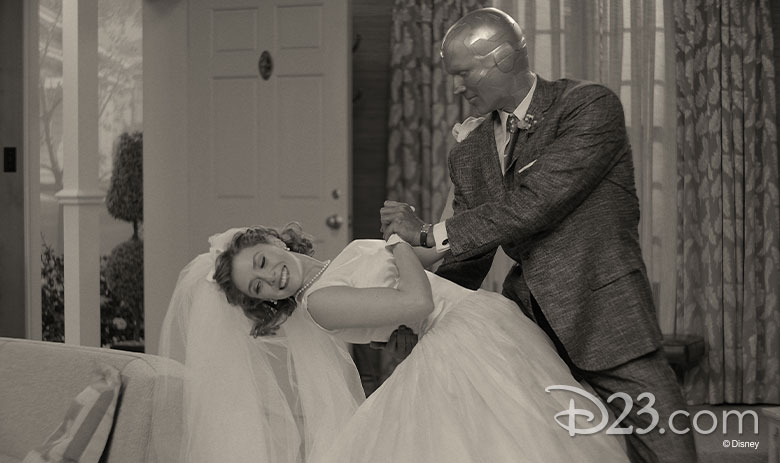 5. WandaVision
The very first episode in the Disney+ original series WandaVision features the titular characters puzzling over a marked date on the calendar: August 23! It takes them a long time to figure out what it means, and fans are still puzzling over the larger significance: Is it a comics reference? A shout-out to the 23 Marvel movies released before this series? Personally, we like to think it was a reminder to Wanda and Vision to attend the Disney+ panel at the 2019 D23 Expo, but regardless of what it actually means, we're just excited to see another 23 in the MCU!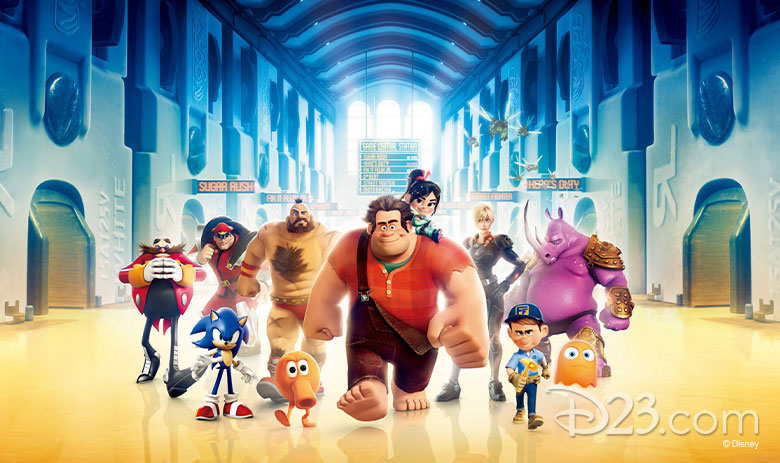 6. Wreck-It Ralph
The Game Central Station sequences in Wreck-It Ralph are chock full of video game Easter eggs and details that fans love to find—but there's also a hidden 23! Keep an eye out for a group of athletes passing through the station—a baseball player is wearing a number 23 on his jersey!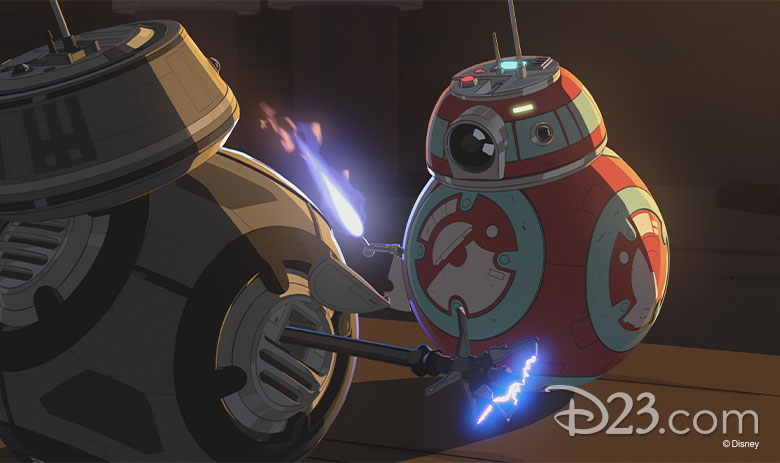 7. Star Wars Resistance
This little BB-series astromech droid has a big personality—and a name we're especially fond of! CB-23 worked with Commander Poe Dameron during the events of the animated series Star Wars Resistance. You can spot her in both seasons of the show helping out Poe, Kaz, and the rest of the ragtag team of rebels on the Colossus.