By Megan Deppe
Everyone's favorite "stuck-up, half-witted, scruffy-looking nerf herder" is back, and it's only appropriate that we celebrate his return to the big screen with some Solo: A Star Wars Story gear! Just in time for the movie's May 25 arrival in theaters, we've rounded up some of our favorite new Solo-inspired merchandise for you to add to your galactic collection. And don't forget, D23 Gold Members enjoy a 10 percent discount off your purchase of $50 or more at shopDisney.com.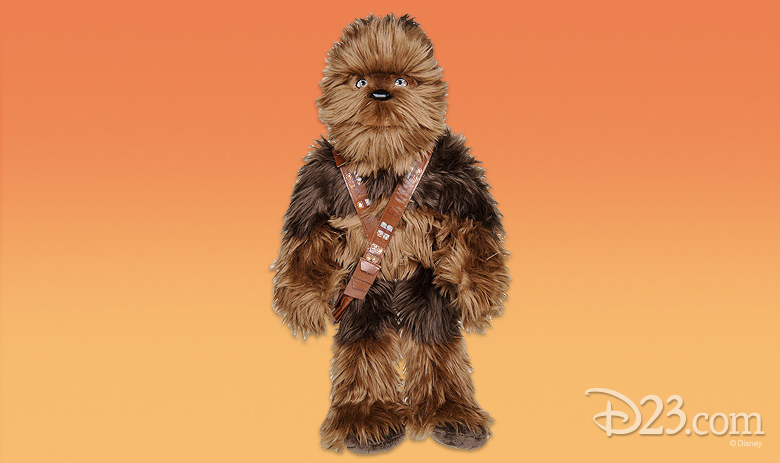 1. Chewbacca Plush
Laugh it up with your very own fuzzball! This cuddly co-pilot will have your back on all of your own journeys, and his attached satchel is perfect for smuggling your most important small essentials.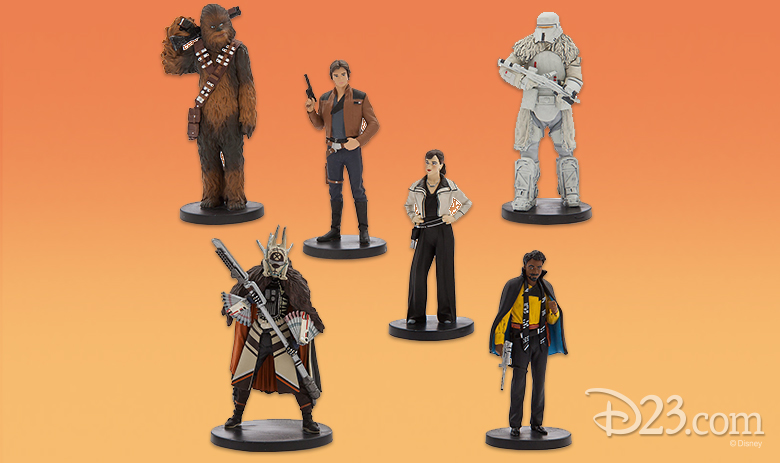 2. Solo: A Star Wars Story Figure Play Set
We hear you're putting together a crew, so we rounded up some likely candidates! You can send Han Solo and the gang off on a brand-new mission or reenact your favorite scenes from Solo: A Star Wars Story.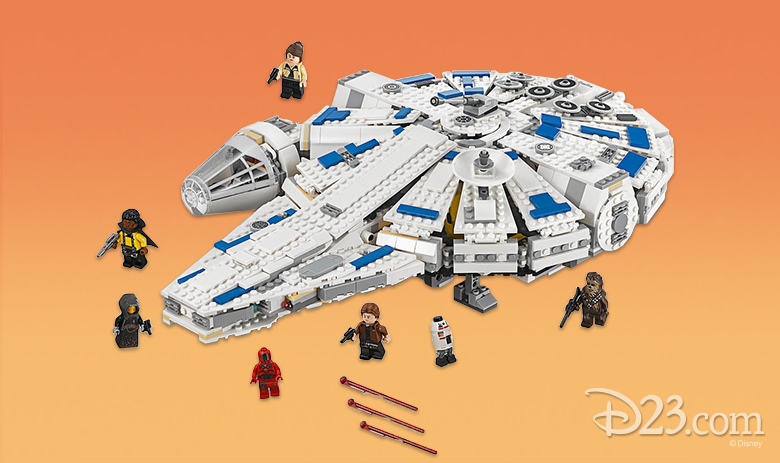 3. Millennium Falcon Kessel Run Playset by LEGO
Here's a ship you won't have to gamble with Lando Calrissian to get your hands on! This "bucket of bolts" comes with more than 1,000 pieces, spring-loaded shooters, a detachable escape craft, and the best crew this side of the galaxy.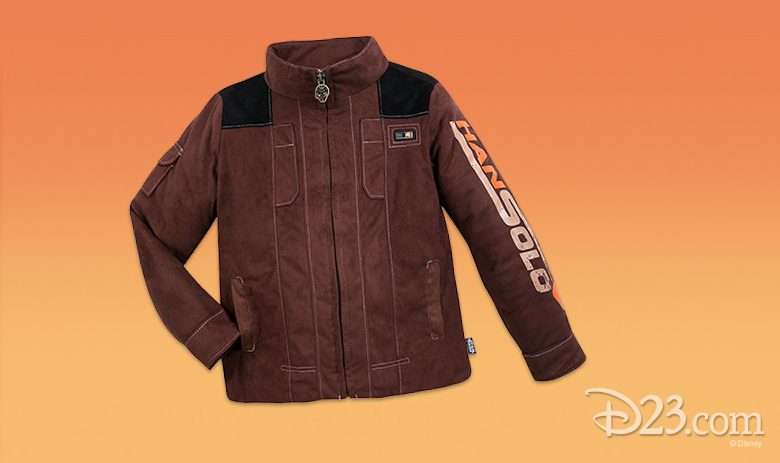 4. Han Solo Costume Bomber Jacket for Boys
Little scoundrels everywhere need a jacket to keep them warm as they travel through hyperspace. Favorite Solo characters adorn the printed lining, Chewbacca can be found on an interior ID label, and the Millennium Falcon zips up the faux suede jacket.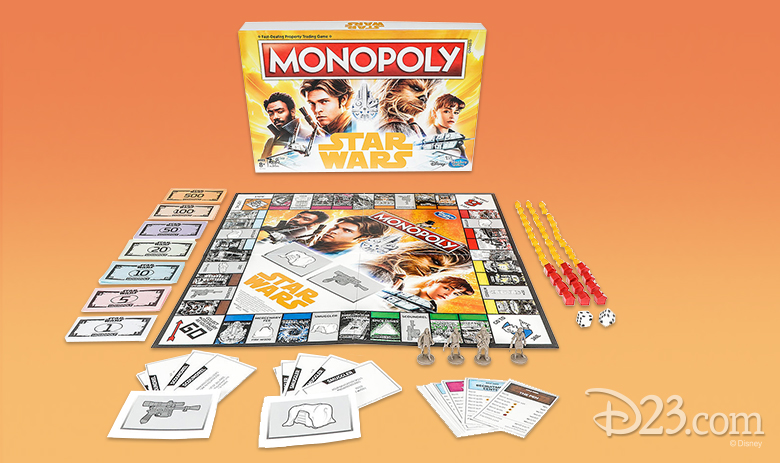 5. Solo: A Star Wars Story Monopoly Set
Classic Monopoly takes a turn on the Kessel Run and allows you to travel at light speed to buy all of the hideouts and facilities from the film Solo: A Star Wars Story.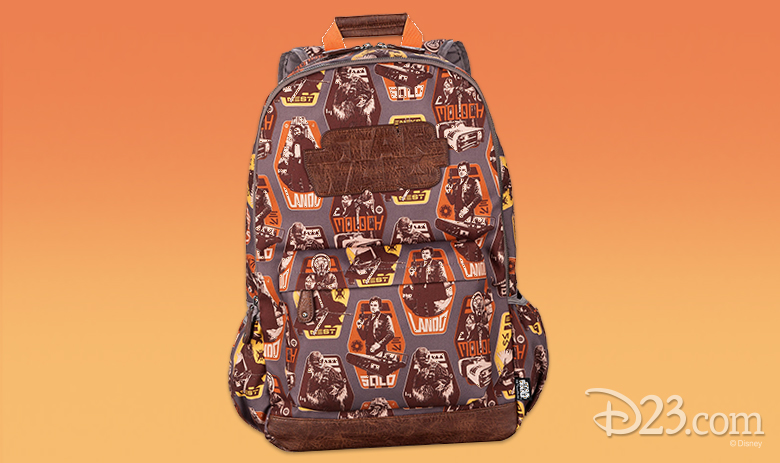 6. Solo: A Star Wars Story Backpack for Adults
As you travel through hyperspace (or across your college campus), you'll need a bag capable of holding all your gear. With plenty of pockets for hiding your cargo, you will be ready for any adventure that comes your way.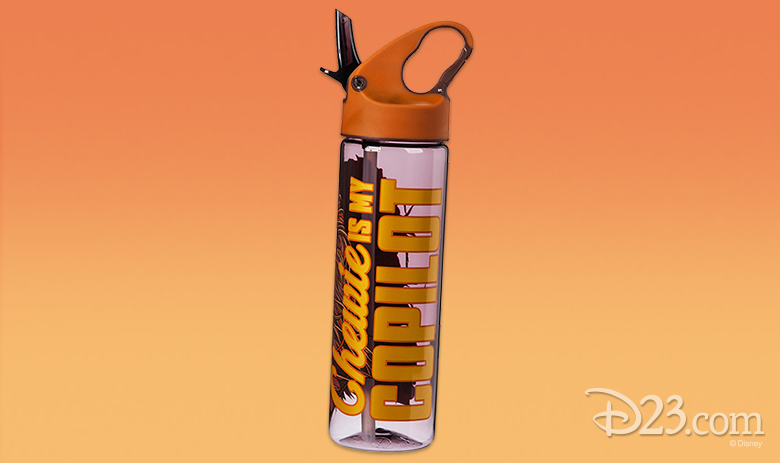 7. Chewbacca Water Bottle
It's important to stay hydrated on your intergalactic journeys and you can bring your drink of choice along for the ride in this water bottle, which you can hook onto your Solo backpack for the ultimate convenience.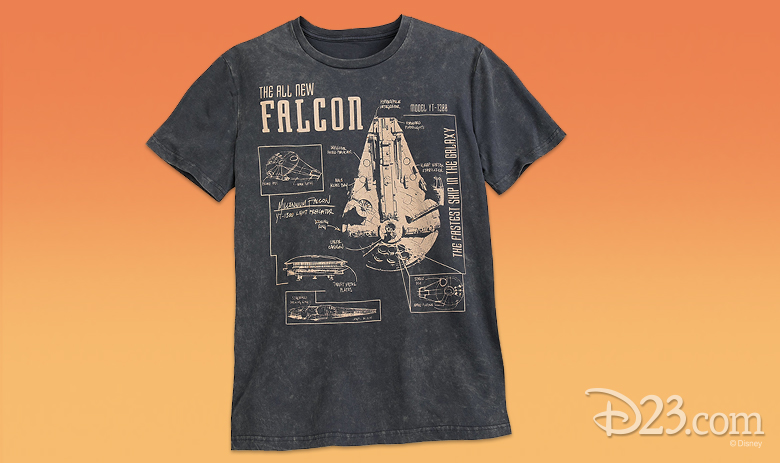 8. Millennium Falcon T-Shirt for Men
If you've ever wanted to know all about the iconic Millennium Falcon, this is the shirt for you. The blueprints for the fastest ship in the galaxy can be found on this tee, which showcases the Falcon when it was still shiny and new.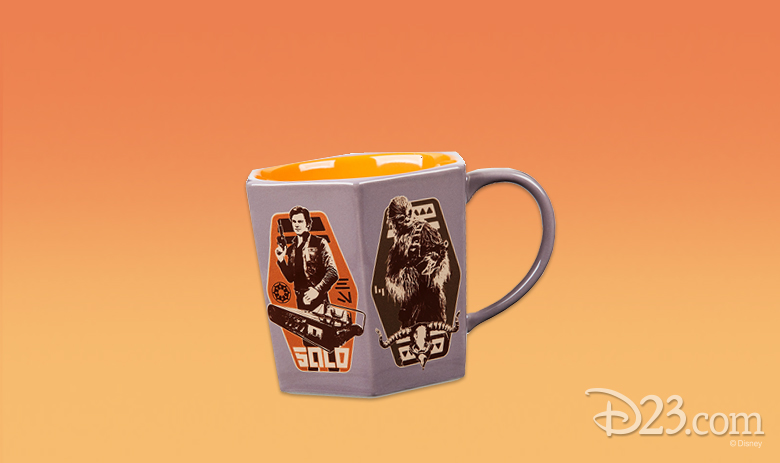 9. Solo: A Star Wars Story Character Mug
You can't make the Kessel Run in 12 parsecs without your morning cup of caffeine! Now you can fuel yourself with a Solo character mug that features your favorite faces from Solo: A Star Wars Story before you head off to move your cargo.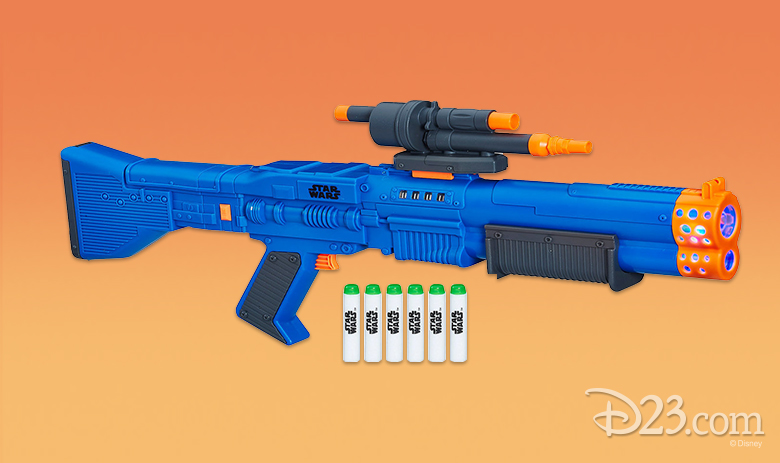 10. Chewbacca Blaster by Nerf
You can't be a grade-A smuggler if you're not prepared to defend your cargo! Chewbacca's Nerf Blaster comes equipped with glow-in-the-dark darts and laser blast sound effects, perfect for a trip across the galaxy (or across the backyard)!