By Beth Deitchman
At D23 Expo Japan 2018, we first learned that Marvel's tiniest Super Heroes will be bringing big new thrills to Hong Kong Disneyland in an attraction featuring Ant-Man and The Wasp, and today its name was revealed. Ant-Man and The Wasp: Nano Battle! is scheduled to open in 2019 as part of the resort's multi-year expansion, which, when complete in 2023, will feature an entire Marvel-themed area for guests to explore.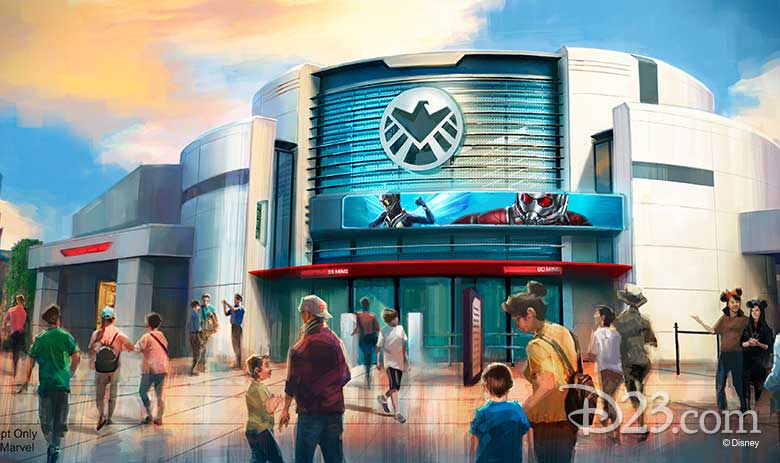 The new attraction, which will join the fan-favorite Iron Man Experience as the second Marvel attraction at Hong Kong Disneyland, features an epic story: When a routine trip to the S.H.I.E.L.D. Science and Technology Pavilion at Stark Expo takes an unexpected turn, guests join forces with Ant-Man and The Wasp in S.H.I.E.L.D.'s state-of-the-art vehicle to fight against Arnim Zola and his army of Hydra swarm-bots in a heroic battle.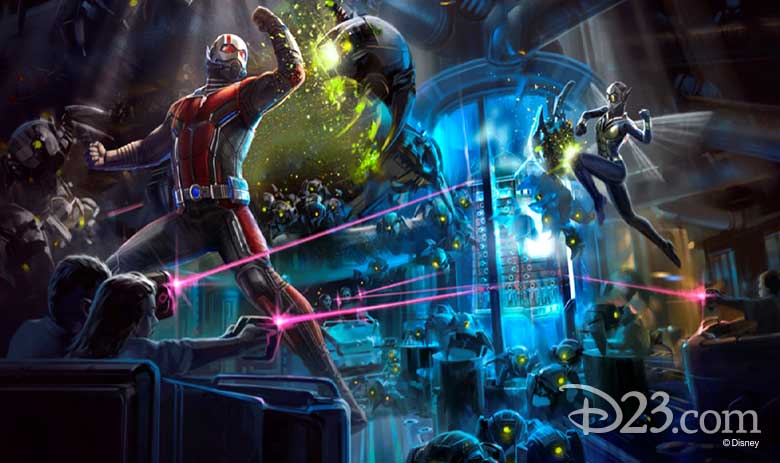 Actors Paul Rudd and Evangeline Lilly will appear in the all-new, interactive attraction, which they're eagerly ant-icipating along with the rest of us. "I have been a Disneyland fan my whole life," said Rudd. "To have an attraction as Ant Man at Hong Kong Disneyland is so exciting." Added Lilly, "It's such an exciting moment for a female heroine to be in the title of a Marvel film. For the character to also have her own ride is an incredible honor." You can hear from the stars of Marvel Studios' Ant-Man and The Wasp and see spectacular concept art for the attraction in the video below:
As the multi-year expansion continues at Hong Kong Disneyland, stay tuned to D23.com for news about how Disney characters and stories will be brought to life in amazing new ways.