Hiro Hamada isn't your average teenager. And neither is Ryan Potter, who provides the voice for the boy genius in Walt Disney Animation Studios' Big Hero 6 (in theaters Friday, November 7). The 19-year-old actor has been on a whirlwind tour to promote the film, traveling just about everywhere between Hollywood, California, and Tokyo, Japan.
Q&A with the Creators of Big Hero 6 ►
D23 was lucky enough to sit down with Ryan and talk to him about bringing Hiro to life in the film. Oh, and we had to sneak in a question about his favorite Disney "thing," too! Check out the Q&A below to see what this up-and-coming star had to say.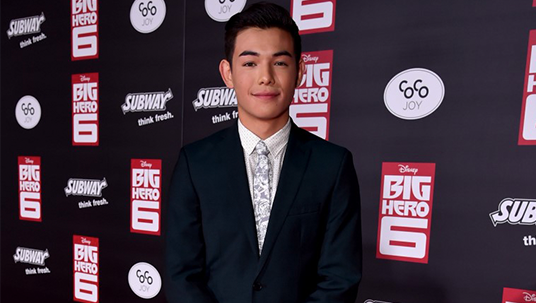 D23.com: What was it like to voice Hiro Hamada?
Ryan Potter (RP): Surprisingly enough, I didn't have to do anything special to voice Hiro. I just walked right in and lent my voice; it worked out pretty perfectly. I'd say Hiro may seem like your average teenager, but his brain ends up getting him into a lot of trouble. I related to him on so many levels and that's what made the job easy and fun.
D23.com: What about immersing yourself in Big Hero 6's world of science and technology? Were you ever interested in the subjects as a kid?
RP: Growing up, anything futuristic, tech, robots and Super Heroes were my thing. And San Fransokyo just happened to be a city that's a blend of the place I grew up in, Tokyo, Japan, and a city I visited every holiday season, San Francisco, California. There are no two other cities that would have been more perfect for Hiro to live in.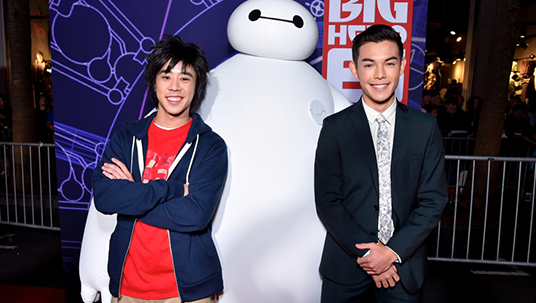 D23.com: Is Big Hero 6 your first Disney project?
RP: It is, and I think it's kind of like jumping into the pool. I'm not wading around at all. And it's a Walt Disney Animation Studios film, so I'm very excited! To put it simply, the team knows what they're doing. It's a lot of fun to play in their world.
D23.com: What are we going to love about the film?
RP: I think every single audience member can relate to one of the characters in one way or another, whether it's a personality or their look. I hope everyone can walk out of the theater and say, "Hey! I saw a little bit of myself in one of those characters." That's what I love so much. It's just such a diverse cast.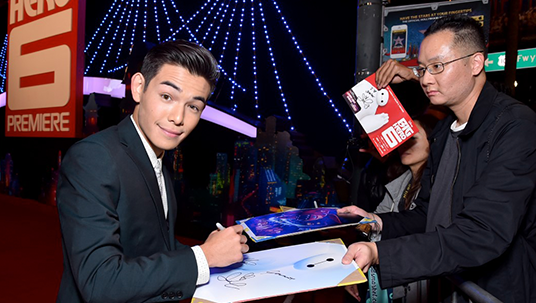 D23.com: Last question! What is your favorite Disney "thing"?
RP: I spent my first birthday at Tokyo Disneyland, and Disneyland is my absolute favorite Disney "thing." I actually haven't been to Walt Disney World yet!