By Courtney Potter
Marvel's Behind the Mask Premieres February 12 on Disney+
There's a brand-new documentary special coming to Disney+ next week—and if you're a Marvel fan (honestly, who amongst us isn't?), then it's right up your alley… Marvel's Behind the Mask, debuting on the streaming service on Friday, February 12, will explore the power of identity behind the world's most iconic super heroes we know and love today.
From the very inception of comic books, secret identities have been an integral part of both Super Heroes and Villains leading "normal" lives. But it's the characters beneath that resonate within us across generations of fans. Since the advent of the Marvel Age of Comics in the early 1960s, Marvel's writers and artists have used the notion of identities to examine the evolving concept of equal rights. These legendary Marvel creations and stories have not only reflected the world outside our window—they've become a reflection of our own identities and who we truly are.
Marvel's Behind the Mask features guests from across Marvel's 80-year legacy, including the writers and artists behind the rise of characters like Black Panther, Miles Morales, Ms. Marvel, Luke Cage, the X-Men, Captain Marvel, and many other characters in the Marvel Universe… all highlighting Marvel's massive, undeniable impact on pop culture and media.
5 Fantastic Things to Watch This Weekend
We hear tell there's some sort of big football game happening this weekend—but if sports aren't your thing (or even if they are and you just wanna fill your viewing calendar with some additional fun!), look no further than around the worlds of Disney. Case(s) in point: a brand-new episode of WandaVision on Disney+; a new episode of Heartland Docs, DVM on Nat Geo WILD; and so much more.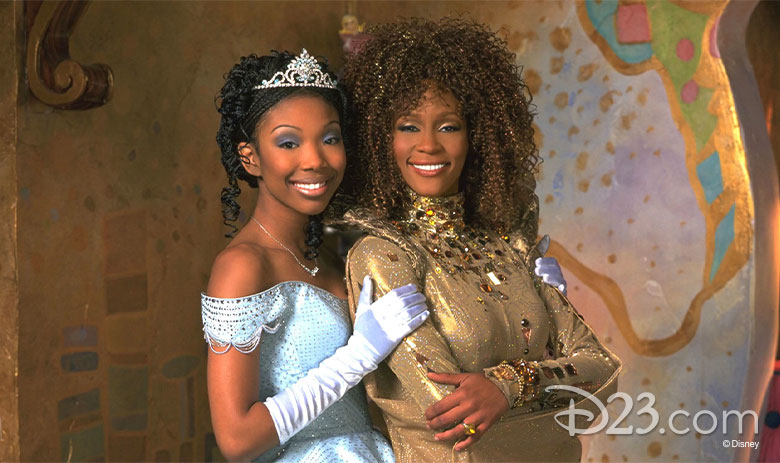 Rodgers & Hammerstein's Cinderella Coming to Disney+ on February 12
"It's possible!" Beloved favorite Rodgers & Hammerstein's Cinderella, which originally premiered during ABC's The Wonderful World of Disney, is coming to Disney+ in just a few days!
The musical, first airing in November 1997, became an instant classic—earning seven Emmy® Award nominations and legions of fans. Celebrated for its diverse, memorable casting (is there anyone better to play the Fairy Godmother than Whitney Houston?!) and sweeping musical numbers, the film boasts an array of unforgettable songs by the iconic musical theater legends Richard Rodgers and Oscar Hammerstein, including "Impossible," "In My Own Little Corner," "Ten Minutes Ago," "A Lovely Night," and "Do I Love You Because You're Beautiful?"
Directed by Robert Iscove and choreographed by Emmy® Award winner and Oscar® and Tony Award® nominee Rob Marshall, Rodgers & Hammerstein's Cinderella stars Brandy in the title role alongside Houston, Whoopi Goldberg, Victor Garber, Natalie Desselle Reid, Bernadette Peters, Paolo Montalban, Jason Alexander, and Veanne Cox. Look for it in the Disney+'s "Celebrate Black Stories" collection along with Disney and Pixar's Soul, Beyoncé's Black Is King, Marvel Studios' Black Panther, Hidden Figures, and many more.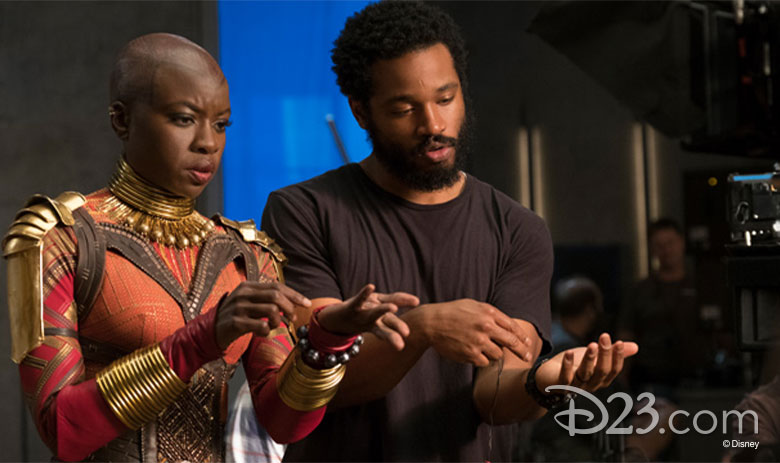 Disney Sets Deal with Ryan Coogler's Proximity Media
He brought the incredible world of Wakanda to the big screen, and now he'll create even more memorable content for The Walt Disney Company… Earlier this week, Disney announced that it's entered into a five-year overall exclusive TV deal with writer, director, and producer Ryan Coogler's Proximity Media. Coogler, who co-wrote and directed Marvel Studios' global smash hit Black Panther and is now working on the sequel, will develop new TV series for different segments of the company—including one based in the Kingdom of Wakanda for Disney+.
"It's an honor to be partnering with The Walt Disney Company. Working with them on Black Panther was a dream come true. As avid consumers of television, we couldn't be happier to be launching our television business with Bob Iger [Executive Chairman and Chairman of the Board at The Walt Disney Company], Dana Walden [Chairman of Entertainment, Walt Disney Television], and all the amazing studios under the Disney umbrella," said Coogler, on behalf of Proximity Media. Founded with a mission to create event-driven feature films, TV, soundtracks, and podcasts that look to bring audiences closer together—through stories involving often-overlooked subject matter—Proximity Media also includes Zinzi Coogler, Sev Ohanian, Ludwig Göransson (who recently won a Primetime Emmy® Award for his score for Disney+'s The Mandalorian), Archie Davis, and Peter Nicks.
We can't wait to see what Proximity Media has in store!
Coming Soon: FAUCI, From National Geographic Documentary Films
From National Geographic Documentary Films—and Emmy winners John Hoffman and Janet Tobias; Oscar® winner Dan Cogan; and two-time Oscar nominee Liz Garbus—comes a brand-new look at the life of "America's Doctor": Dr. Anthony Fauci, M.D.
Simply titled FAUCI, this new documentary features unprecedented access to the nation's top infectious disease expert and dedicated public servant. A world-renowned ID specialist, Dr. Fauci has led the U.S. fight against every epidemic our country has faced over the past 50 years, from AIDS to SARS to Ebola, and now, COVID-19. The longest-serving public health leader in Washington, Dr. Fauci has worked under seven presidents and is revered on both sides of the aisle—and has testified before Congress more than any other person in American history. FAUCI will take viewers on a journey through his remarkable career, with a particular focus on his work on HIV/AIDS.
The film will also feature the voices of many of those who have influenced him, and whom he has worked alongside—and for—including President George W. Bush, Bill Gates, Bono, former HHS secretary Sylvia Burwell, former national security advisor Susan Rice, NIH director Dr. Francis Collins, former CDC director Dr. Tom Frieden, key AIDS activists and organizers, and more… as well as Dr. Fauci's family, friends, and former patients.
Look for more info on FAUCI—including a premiere date—soon.
ICYMI: Disney's 25 Golden Globe Nominations
Speaking of Disney and Pixar's Soul, this week saw the Hollywood Foreign Press Association honor content from around the worlds of Disney with 25 Golden Globe Award nominations! Get the full rundown right here at D23.com, and make sure to tune in on Sunday, February 28, to see if your favorite(s) take home the prize during the telecast hosted by Tina Fey and Amy Poehler…