By Courtney Potter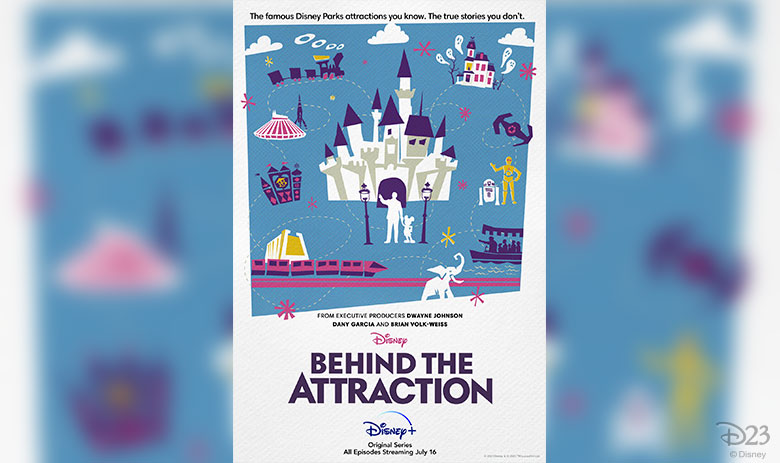 Go Behind the Attraction with New Disney+ Series
Want to know the incredible inside scoop on some of your favorite Disney attractions and destinations? Then mark your calendars for Behind the Attraction, a brand-new series debuting on Disney+ next month!
To celebrate the July 30 release of Disney's Jungle Cruise—inspired by the Disney Parks attraction that debuted with the opening of Disneyland park in 1955—Disney+ will premiere all 10 episodes of this original series on Friday, July 16. Narrated by actress Paget Brewster, Behind the Attraction gives viewers an exclusive peek behind the curtain of the most beloved attractions and destinations at Disney Parks and Resorts around the world, from Jungle Cruise to it's a small world to Star Wars: Galaxy's Edge. Additionally, viewers will learn the unique story behind each Castle at the Parks and hear how Disney Imagineers designed and built them; discover the intricacies of the parks' transportation systems; and even learn how the iconic Disneyland Hotel came to be.
Behind the Attraction features rare interviews with Walt Disney, as well as exclusive chats with Disney Legends and dozens of past and present Imagineers. Revealed for the first time are the out-of-this-world stories of how the Haunted Mansion was filled with 999 happy haunts; how the Twilight Zone Tower of Terror™ transformed into Guardians of the Galaxy – Mission: BREAKOUT! ; and why Space Mountain took so long to launch.
Executive produced by Dwayne Johnson (yes—as in the star of Disney's Jungle Cruise!), Dany Garcia, and Brian Volk-Weiss (who also directed the series), Behind the Attraction drops on Disney+ on Friday, July 16.
5 Fantastic Things to Watch This Weekend
Can it be? It's already time to start figuring out what to watch over this sure-to-be-relaxing June weekend, from around the worlds of Disney. Disney+ adds the iconic 1967 musical The Happiest Millionaire (check it out if you haven't already—it's a big piece of early Disney film history) to its library beginning on Friday; the second season of The Owl House debuts on Disney Channel; and much, much more. Tune in and enjoy!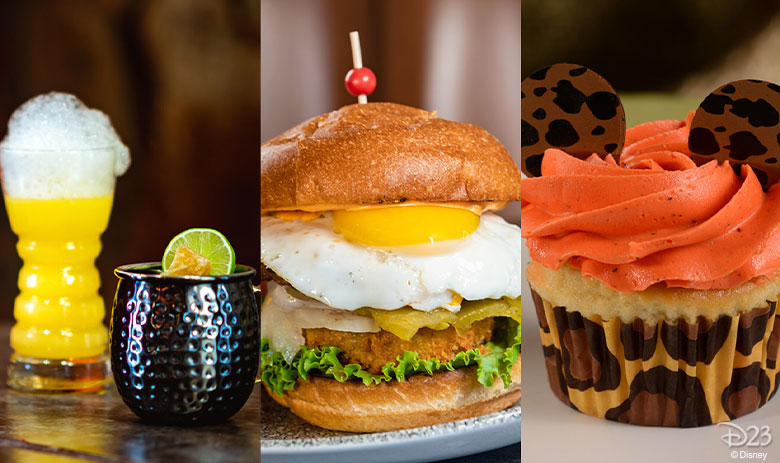 Delicious New Openings and Food Offerings at Disney Parks
Earlier this week, our pals over at the Disney Parks Blog announced booking and opening dates for some of our favorite Disney dining locations—as well as the exceedingly yummy offerings one can soon expect…
Among the tasty revelations is: Oga's Cantina, located at Star Wars: Galaxy's Edge in Disneyland park, will open June 17—with bookings available beginning June 14! While there, guests will be able to sip on a Fuzzy Tauntaun, snack on a Happabore Sampler, and sample the galaxy's other tasty, out-of-this-world menu items. Meanwhile, over at Disney California Adventure park, foodies can soon get their fix of plant-based Potato Flautas or Indulgent French Toast at Lamplight Lounge Brunch, opening July 9 with bookings available June 14. (Friday, Saturday, Sunday Brunch only.) Plus, Wine Country Trattoria opens June 17, with bookings available June 14—so don't miss out on that incredible plate of Spaghetti Aglio Olio.
Meanwhile, over at Walt Disney World Resort, guests can sip and savor at Sebastian's Bistro at Disney's Caribbean Beach Resort beginning June 24, with nightly walk-in availability through July 4; at 'Ohana at Disney's Polynesian Village Resort, starting July 9, with bookings available June 10; and at Tusker House Restaurant at Disney's Animal Kingdom theme park beginning June 20, with bookings now available.
For a complete rundown on what your taste buds are in for, visit the Disney Parks Blog… and remember: Always save room for dessert!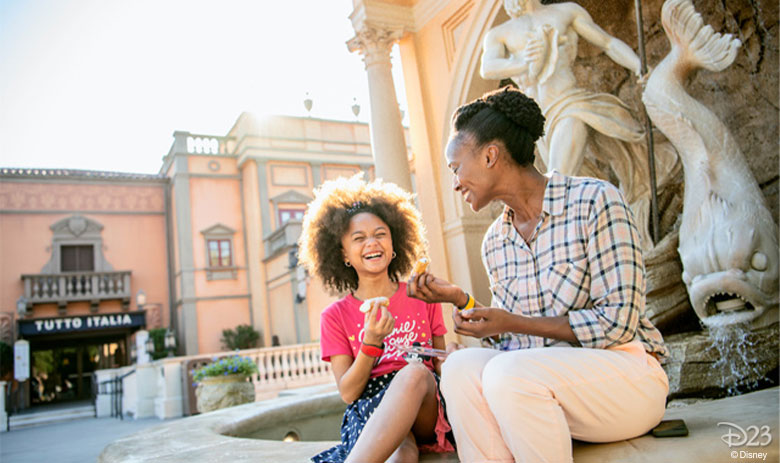 EPCOT International Food & Wine Festival Kicks Off July 15
In further foodie news, guests can expect to embark on a truly incredible, totally tasty tour across six continents when the EPCOT International Food & Wine Festival presented by CORKCICLE® kicks off at Walt Disney World Resort on July 15! Running through November 20—so guests have plenty of time to feast!—this delicious celebration features a menu of new flavors and sips, plus live entertainment, family activities, and more.
As per usual, Global Marketplaces will serve up a host of international flavors, including fan-favorite dishes from Hawai'i, Australia, Germany, Canada, and Greece—plus new Global Marketplaces coming to Morocco, The American Adventure, and throughout the park in July with even more marketplaces opening in the fall. In addition, CORKCICLE was announced as the presenting sponsor for this year's festival; guests visiting Shimmering Sips Global Marketplace (and four other locations) during the event will discover several sparkling beverage options available for purchase in an exclusive keepsake CORKCICLE premium beverage container. Fun entertainment is back too, with performances by Voices of Liberty, Mariachi Cobre, and Jammin' Chefs—and the festival will also open with America Gardens Bandstand presented by Florida Blue Medicare, a live-music concert series performed Friday through Monday evenings featuring local bands from across Central Florida.
The EPCOT International Food & Wine Festival is available to anyone with valid theme park admission and a park reservation for the same date—so visit TasteEPCOT.com for more info, and stay tuned for more festival news at it becomes available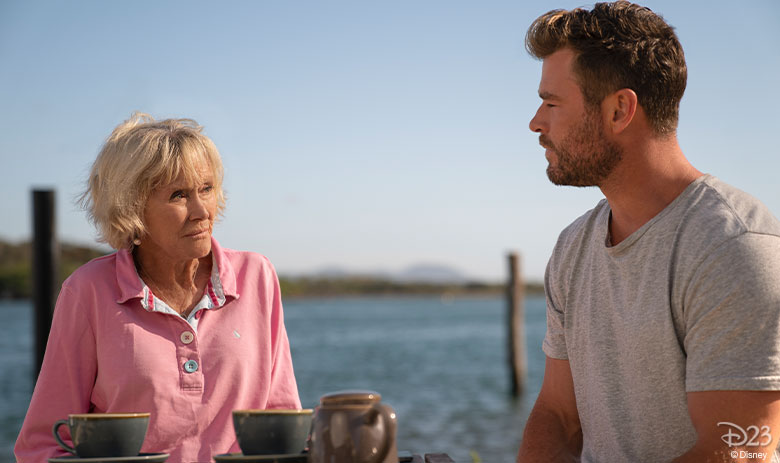 Take a Bite Out of National Geographic's Largest SHARKFEST Yet
This July, National Geographic is making a big splash with its ninth annual SHARKFEST—a must-sea, six-week summer event that's set to include 21 hours of original programming and a whopping 60 hours of enhanced content…
It all starts on Monday, July 5, with the premiere of the marquee SHARKFEST special Shark Beach with Chris Hemsworth at 9 p.m. ET, which will be preceded by the first episode of When Sharks Attack at 8 p.m. ET. Shark Beach with Chris Hemsworth follows the Thor star as he embarks on a personal mission to investigate how we can live more harmoniously with sharks. The one-hour documentary special from Nutopia (One Strange Rock) features shark icon and conservationist Valerie Taylor, who will take Hemsworth for a shark dive to experience firsthand the awe and beauty of nurse sharks, as well as other preeminent shark experts who are exploring new preventative measures and the latest technology to help stave off shark-human encounters.
Other marquee special events include Shark Attack Investigation: The Paige Winter Story, where experts unpack the details of her attack and the inspirational story of how the teen remains an advocate for sharks; the action-packed six-part series Shark Attack Files, which investigates bizarre and fascinating shark behavior; and so much more. And for the first time ever as its biggest shark celebration, not only will the premium content continue to be available on National Geographic, Nat Geo WILD, and Nat Geo Mundo, but select series and specials will also be available post-premiere on Disney XD and Disney+ the following Fridays after their debuts, beginning July 9.
Mark those calendars and tune in for some fin-tastic adventure.
First Trailer for 20th Century Studios Ron's Gone Wrong
This past Tuesday, June 8, was Best Friends Day—hope y'all had a good one, surrounded by your besties!—and to celebrate such an auspicious occasion, 20th Century Studios debuted a brand-new, first-look trailer for their upcoming animated feature Ron's Gone Wrong…
This first theatrical release from the U.K.-based CG animation studio Locksmith Animation follows Barney, a socially awkward middle-schooler, and Ron, his new walking, talking, digitally connected device, which is supposed to be his "Best Friend Out of the Box." But Ron's hilarious malfunctions, set against the backdrop of the social media age, launch them into an action-packed journey in which boy and robot come to terms with the wonderful messiness of true friendship. The film boasts a who's-who of voice talents, including Zach Galifianakis, Jack Dylan Grazer, Olivia Colman, Ed Helms, Justice Smith, Rob Delaney, Kylie Cantrall, Ricardo Hurtado, Marcus Scribner, and Thomas Barbusca—and is directed by Pixar Animation Studios veteran Jean-Philippe Vine (story artist on Cars 3 and The Good Dinosaur) and Locksmith co-founder Sarah Smith (Arthur Christmas), with Octavio Rodriguez (story artist on Coco and The Incredibles 2) co-directing.
Look for Ron's Gone Wrong in theaters worldwide beginning October 22!
ICYMI: Marvel's Spidey and his Amazing Friends and Its Super-Cool Theme Song
Did you know that the first full-length Marvel series for preschoolers, Marvel's Spidey and his Amazing Friends on Disney Junior, has some serious pop-music cred? Its theme song, as well as music throughout the series, is composed by the Grammy®-nominated lead singer of the multiplatinum-selling rock band Fall Out Boy, Patrick Stump! Find out more, and rock out to the theme song, here.