It seems like it was yesterday when Frozen swept across movie screens and dazzled audiences around the world with its heartwarming story and unforgettable soundtrack. But believe it or not, it debuted almost a year ago, and the film's gone beyond the box office in generating what's become a booming franchise for Disney. Turns out no one can let "it"—the phenomenon that is Frozen—go.
This month, fans can enjoy Disney On Ice presents Frozen, a brand-new experience inspired by the film, which kicks off its domestic tour in Orlando, Florida. For producer Nicole Feld, this wintery tale was a perfect fit for the arena medium. We recently sat down with Nicole to get a behind-the-scenes look at the upcoming production.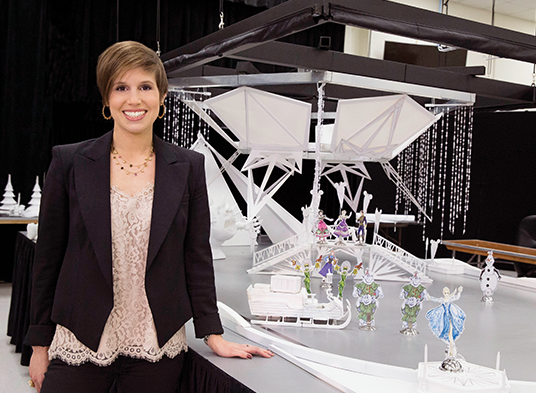 What has it been like to develop this show with Disney Theatrical Group?
We have such a great relationship with Disney. The team always keeps us apprised of new content, and Frozen has been in that pipeline. The expectation is very high, and not just because of the quality we like to create for our Disney On Ice shows. Our audience knows every line, music chord, and character so well.
When did your team decide to adapt Frozen for the ice?
We were invited to early screenings of the film, and we felt it would be a beautiful story for the ice.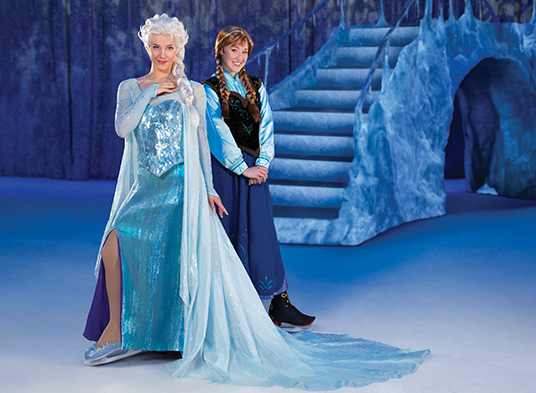 We heard you partnered with Frozen directors Jennifer Lee and Chris Buck, along with Walt Disney and Pixar Animation Studios Chief Creative Officer John Lasseter to bring Disney On Ice presents Frozen to life. What was it like to work with them?
They are wonderful partners and have been involved every step of the way. Everything from just looking at costume designs to giving our team really great feedback and insight about these beloved characters and character development.
What was your favorite scene from Frozen to re-imagine for the show and—we have to ask—will there be snow?!
We spent untold hours conceiving the "Let It Go" scene. We'll even have special effects to form different types of snow. Anything from light snow to heavy snow and a full-on blizzard!
What are you most looking forward to with this production?
This Disney On Ice production is sure to touch audiences emotionally though the innovative show elements we've developed and world-class skating. And there's nothing more exciting than enjoying an experience with people who share the same passion.
And lastly, which Frozen character do you identify with the most?
I definitely identify with the sisters, especially Elsa, because I have two younger sisters and I'm the oldest. The power of love between sisters is so special; it really is an unbreakable bond.