By Katie Strobel, Walt Disney Archives
2021 marks the 30th anniversary of the 30th full-length animated feature from Walt Disney Animation Studios: Beauty and the Beast. Produced by Don Hahn and directed by Gary Trousdale and Kirk Wise, let's take a look back at how this enchanting story of love and inner beauty became a "tale as old as time."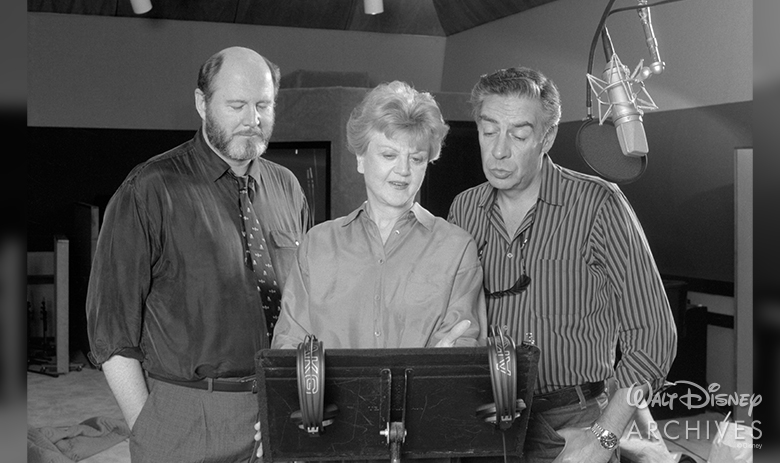 Although the film had its general release on November 22, 1991, the idea for a Beauty and the Beast film at the Disney studio dates back to at least the 1940s. According to documents from 1943 preserved by the Walt Disney Archives, this early take on the classic story was described thusly:
"Fairy tale of girl who learned to love a beast who had inner sweetness despite his ugly exterior."
The 1991 version certainly expanded upon this idea, and as a result, gave us a beloved film of beautiful visuals, captivating characters, and unforgettable songs and score. In fact, it took around 600 animators, artists, and technicians to produce over a million drawings, 226,000 cels, and 1,300 backgrounds to bring this modern-day classic to the big screen!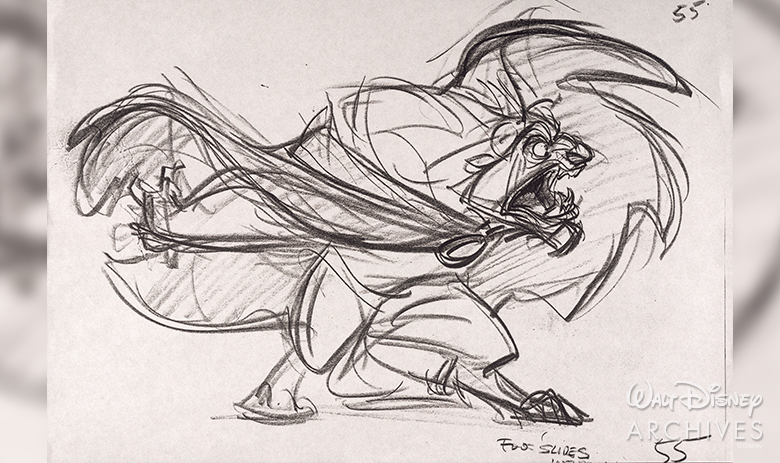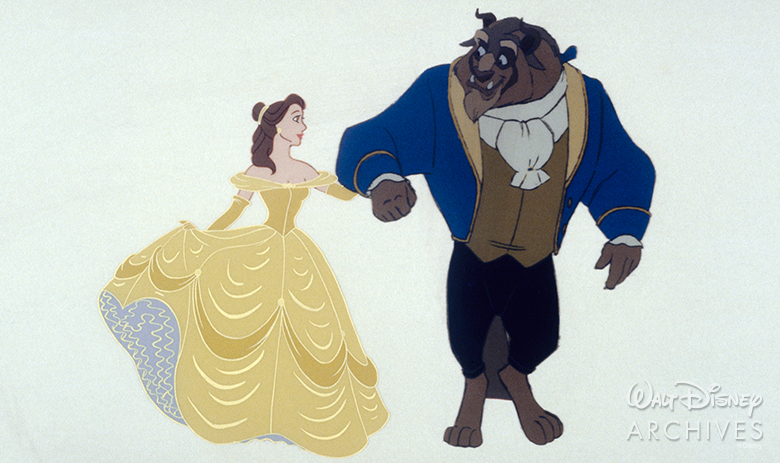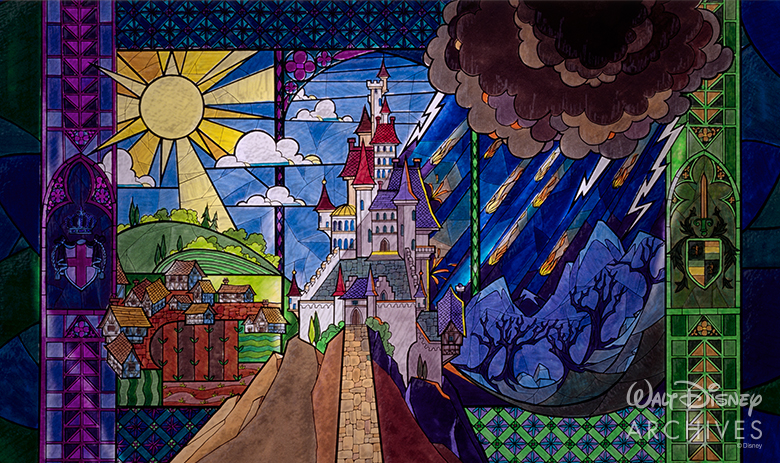 Gorgeous colors and visuals are seen throughout the film. But when you think about it, much of the story takes place in a cold, dark castle. Artistic supervisor Lisa Keene recounts that the film's production team had to come up with ways to counteract that darkness: "'Be Our Guest' was certainly one example and here the backgrounds were like confetti, very loud and punchy." And for the scene featuring the title song, she explained that in order to "create the right emotion for the romantic ballroom scene, we used a very soft gold interior with a very satisfying vibrant blue on the outside."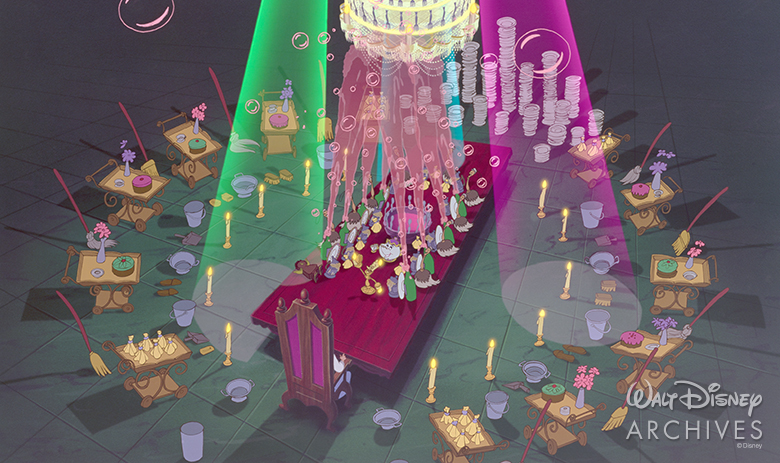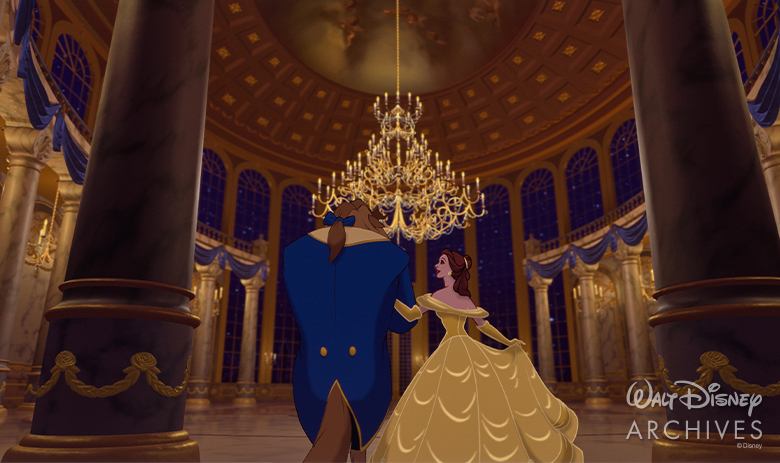 Color also became a big part of the characters themselves. Ink and Paint manager Gretchen Albrecht remembers the complexity of colors on the main characters, some of which impressively had up to 17 paint colors and seven inked outline colors. To further the unique look of the characters, art director Brian McEntee explains how they "used color to visually set Belle apart from the rest of the village by making her the only one dressed in blue." And as the frenzy of townspeople call back and forth about bacon, cheese, and bread, she certainly stands out!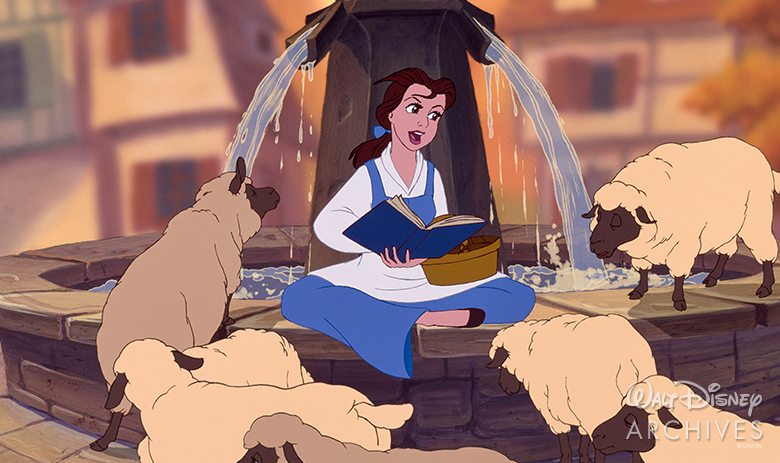 But taking a look back, the final product we see today is not what the filmmakers started with: the film was initially planned with more serious, dark tones, and it was not a musical. But during a 1989 trip to France's Loire Valley, Hahn and a group of artists found inspiration to develop the story and characters in a different way. Additionally, it was Disney Legend Howard Ashman who really spearheaded turning the script into a musical and who aided another important step in the film's character development: he suggested the objects in the enchanted castle be individuals with their own personalities! Where would we be without Lumière and Cogsworth's banter, or Mrs. Potts' kind words of assurance?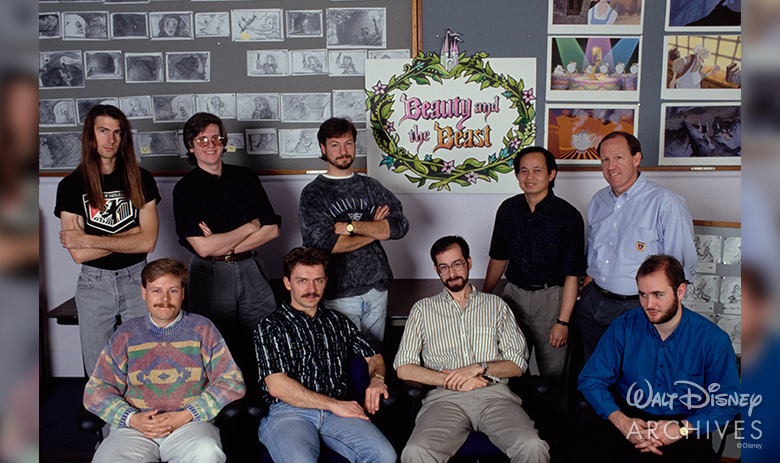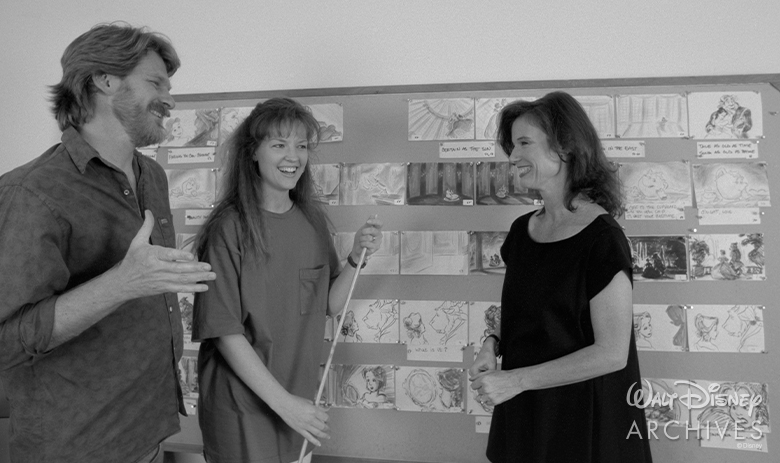 The film features six songs by Ashman (lyrics) and fellow Disney Legend Alan Menken (music), as well as a gorgeous score by Menken. From the mystical Carnival of the Animals-inspired instrumental prologue, to the showstopping "Be Our Guest" spectacle, the music moves the storytelling along just as much as any action or dialogue. Screenwriter Linda Woolverton recounts: "[Howard] had a real genius for knowing when and where to place songs and he knew that a song can leap you much further into the plot than any dialogue possibly could." Hahn adds: "Howard and Alan are brilliant at taking a piece of story that works well in the script and turning it into a musical moment that works so much better." And frankly, this music has provided us with enjoyable earworms for three decades! (How often does "I use antlers in all of my decorating" just pop into your head? Anyone? Just me?)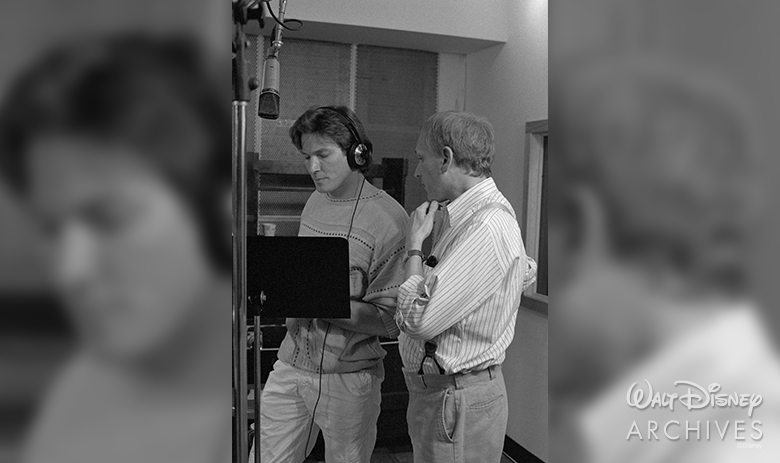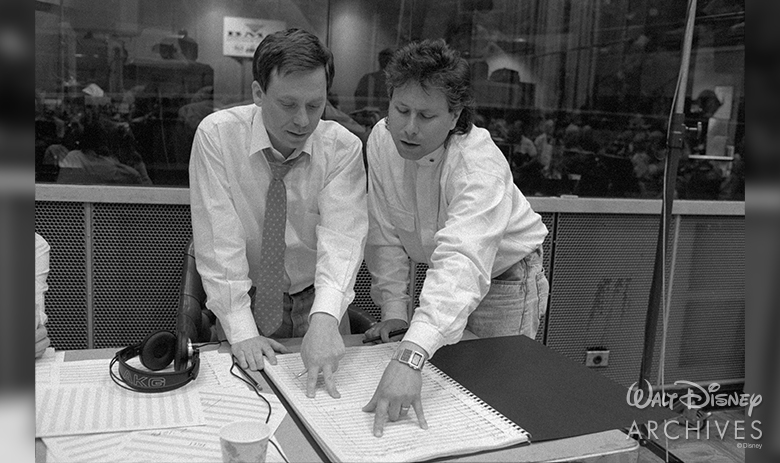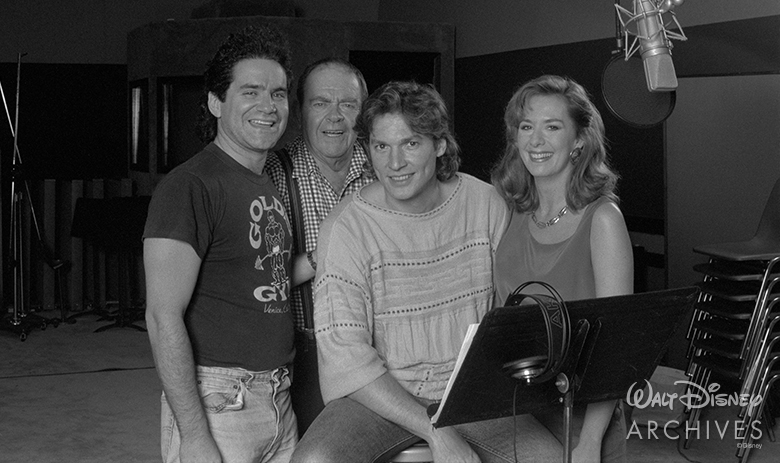 Even before it's formal release, Beauty and the Beast was met with great acclaim. Roger Ebert talks about one of its earliest screenings, a work-in-progress version at the New York Film Festival: "I had heard reports that it played at the New York Film Festival to a standing ovation and I questioned those reports. I said, 'I can't see the New York Film Festival standing up and applauding anything.' Then I saw this movie and I heard it interrupted by applause again." Wise validates this with his own experience: "I remember just being absolutely slack-jawed, stunned, knocked over, goggle-eyed with astonishment. They applauded like they were at a live Broadway show. And I had never seen anything like that in my life."
The film was eventually awarded the Golden Globe® for Best Motion Picture: Musical or Comedy and was also the first animated feature film to be nominated for Best Picture at the Academy Awards®. It received six Academy Award nominations in total, three of which were for Music (Original Song) alone, and walked away with two wins: Music (Original Song) for "Beauty and the Beast" and Music (Original Score). But despite all the awards and recognition, one of the highest accolades of the animated Disney musical, of whose legacy Beauty and the Beast is now a part, comes from Ashman, who very simply but poignantly said: "I just don't think anything is quite as magical as a Disney cartoon fairy tale. There's just nothing like that."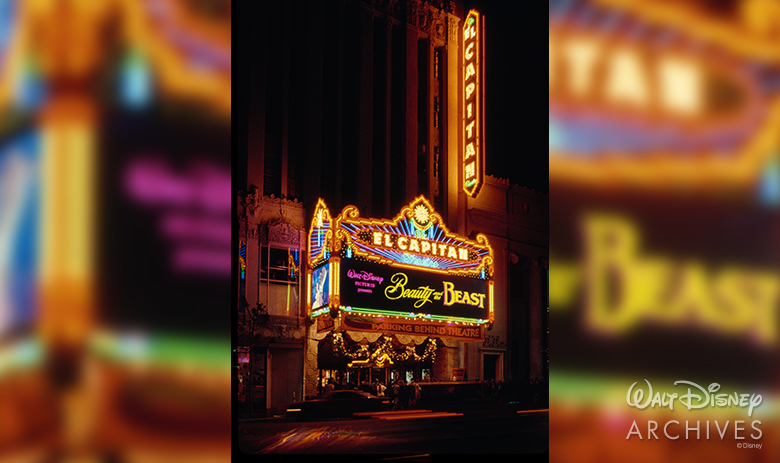 Looking for more animated Disney musical magic? Well, you're in luck! Next up is the 60th animated feature from Walt Disney Animation Studios, Encanto, coming to a theater near you on November 24, 2021—almost 30 years later to the day of the release of Beauty and the Beast!