By Jocelyn Buhlman
Beginning at midnight on September 1, the new product line for Star Wars: The Last Jedi will blast off globally, along with a special new augmented reality (AR) experience available in more than 20,000 retail locations worldwide. From September 1–3, aspiring Rebel pilots and Jedi padawans alike can participate in Find the Force, a global augmented reality (AR) event that brings a galaxy far, far away to our little home planet.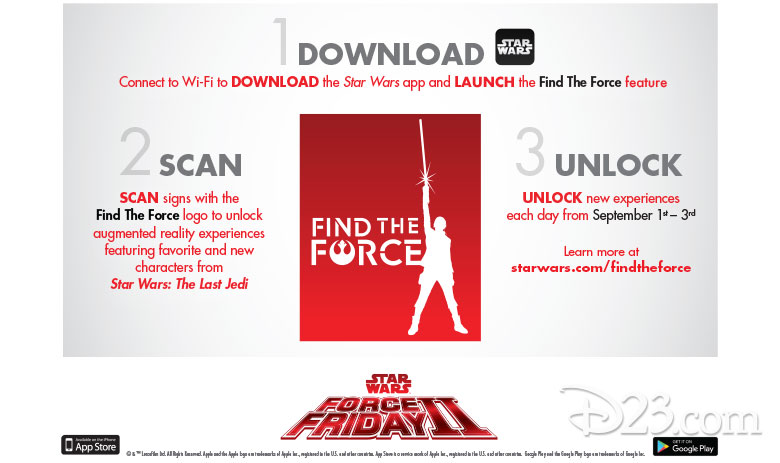 Together we can fight against the Dark Side and discover fan-favorite and brand-new Star Wars characters. All you need to do to join in is download the Star Wars App and visit one of the participating locations any time from September 1–3. Find a graphic that contains the Find the Force logo and scan it to reveal a character that will appear in the room with you through the power of AR technology! Every day you can reveal new characters, including a new Star Wars: The Last Jedi character that has never been seen before!
Lucasfilm President Kathleen Kennedy explains, "Star Wars has always championed new technology, and we are excited that augmented reality will allow fans to experience the universe in a whole new way."
If you can't wait until next week's intergalactic celebration, you can experience some of the Star Wars AR magic now. Starting today, downloading the latest version of the Star Wars App gives you an early look at the adorable Porg characters in AR. While you're waiting to Find the Force, why not spend some time with the Porgs? We're already obsessed with these intergalactic cuties!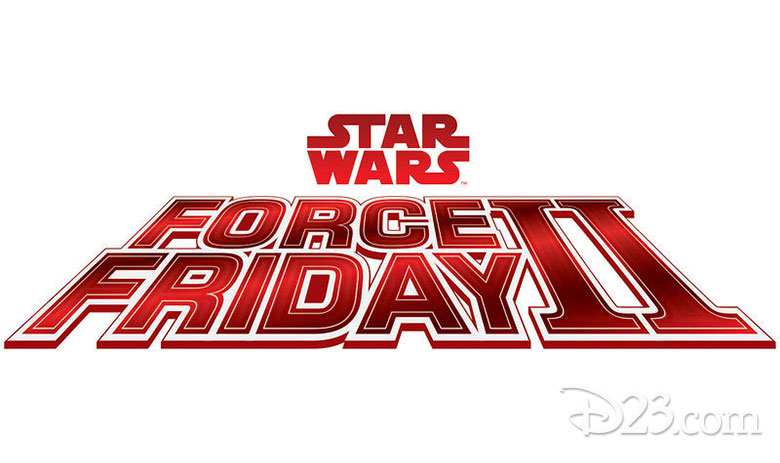 Join in the international adventure by sharing your photos and videos of the AR characters on Twitter or Instagram by using #FindtheForce and #Sweepstakes throughout the Force Friday II weekend, and if you are in select global markets, you can participate in a sweepstakes for the chance to win the ultimate fan experience: tickets to the Star Wars: The Last Jedi premiere in December.
For more information on this out-of-this-world experience, visit www.starwars.com/findtheforce.
Click here to see a list of all participating locations.