By Beth Deitchman
Sunday night's American Idol remote grand finale may have looked different from previous seasons, but it still packed the surprises, the performances from music's biggest stars, and the suspense that fans of the show have come to expect. Most important, it proved once again that dreams do come true. The performer known as "Just Sam" was named the newest American Idol after a nationwide vote, a moment she's said she first envisioned as a child watching Fantasia take the crown.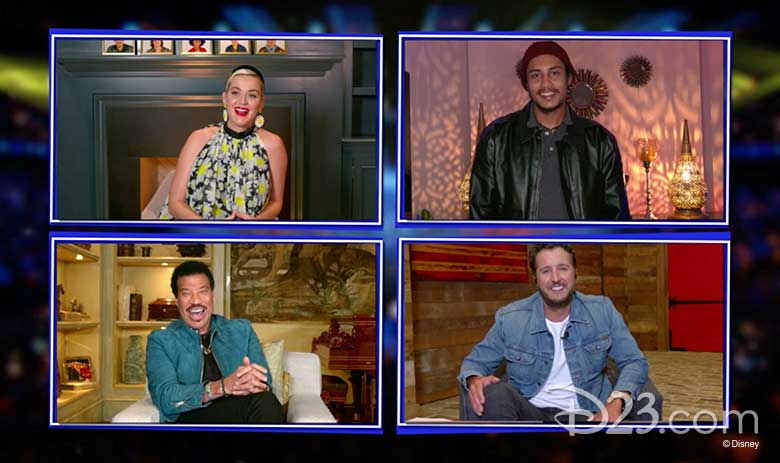 There were seven Idol finalists at the beginning of the night, and that soon became five as we said goodbye to Louis Knight and Julia Gargano based on the tally of last week's votes. Dillon James, Jonny West, Arthur Gunn, and Francisco Martin joined Just Sam in performing two songs apiece over the course of the evening: one song to celebrate their induction into the Top 5, and one that they'd each performed previously, that would also serve as their new American Idol single. After all of the contestant performances, the two semifinalists were revealed to be Gunn and Just Sam, with Sam ultimately prevailing.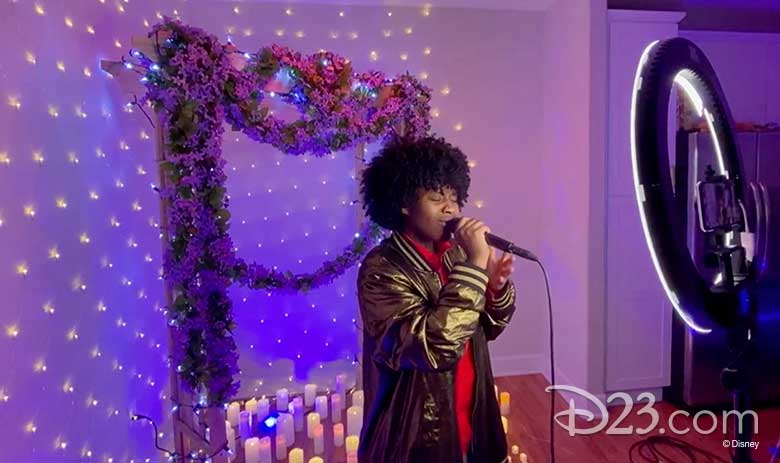 Idol judge Katy Perry thinks that viewers connected with Just Sam because of who she is as a person and how her journey—which took her from busking on New York subway platforms to performing in American Idol's Hollywood Week and at Aulani, A Disney Resort & Spa as part of the show's audition process—represents the American Dream. "She's so authentic. She is humble and it's not false. She has big dreams and a struggle and you can just feel her every time she comes on the screen," said Perry of Just Sam during a press conference after the finale. "I think people just really related to her story and wanted to see her win. People want to champion the underdog, right now especially."
American Idol has always been more than just a singing competition, Lionel Richie emphasized. "It's about your story," he explained. "If people can resonate with your story, they will not think about any notes you hit wrong. They will fall in love with you."
The grand finale has always served, in part, as a family reunion, an opportunity for past winners and beloved members of the American Idol family to come back and perform alongside the show's newest stars. Last night's show featured a very special performance of the song "We Are the World" by Richie and American Idol luminaries past and present, including Fantasia, Katharine McPhee, Ruben Studdard, and last year's winner, Laine Hardy. This marked the first TV performance of the song in 35 years, and Richie believes that the song's rallying cry is as relevant and vital now as it was when he wrote it. "I'm just so happy that the American Idol family was the one who sent that message out to the world," he said.
And Richie wasn't the only Idol judge creating memorable musical moments last night. From his Nashville home, Luke Bryan delivered an upbeat, fun rendition of his single "One Margarita," and the magic of cutting-edge VR technology enabled Katy Perry to perform her new single, "Daisies," on the American Idol stage and in a brand-new animated world while remaining safe at home. The finale's other highlights included a medley of Aretha Franklin hits by Oscar®-nominee and star of National Geographic's upcoming limited series Genius: Aretha Cynthia Erivo and the Top 11; a performance of the song "You Say" by Grammy®-winning artist Lauren Daigle and Just Sam; and the song "Bless the Broken Road" performed by legendary country group Rascal Flatts with Doug Kiker, whose inspirational story touched fans in this season's early audition rounds.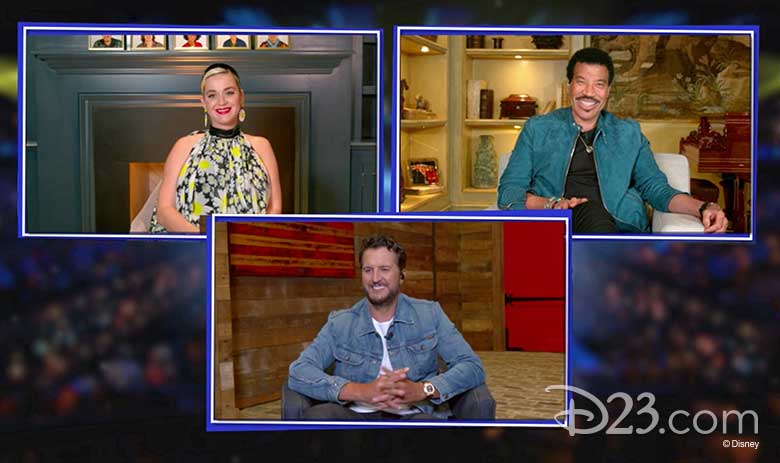 As emotional as the finale was, and as inspiring as it's been for the judges to see the level of artistry the contestants have delivered from home week after week, there is one part of the celebration that Luke Bryan missed this year. He said, "The fact that we can't send them home with their chin up and their head held high for what they've accomplished is a little bit of a void in my heart."
As they bring this history-making season to an end, ABC and the American Idol team are already looking ahead to next year and the show's fourth season on the network. Aspiring Idols are encouraged to visit ABC.com now to submit an audition. The 2020 season featured an incredible lineup of talented artists, Perry stressed. "I think once again it has solidified American Idol as a friendly place for singer-songwriters, and I think they're all going to show up," she said of next season, adding with a laugh, "They've had some time to practice at home, that's for sure!"